LET WEDGEWOOD EVENTS SET THE STAGE FOR A DAY OF EXTRAVAGANCE
Let's Start Planning!
Contact our event experts and start planning your banquet & gala events today!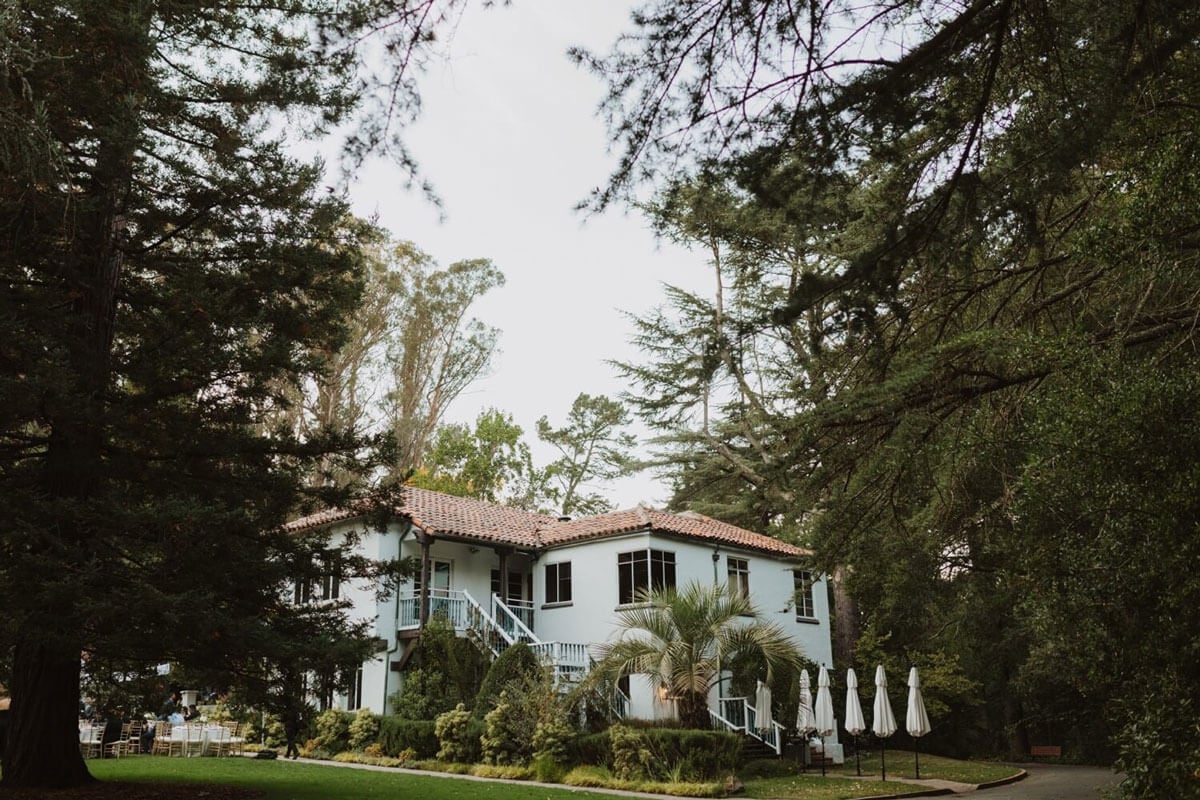 Treat your guests to an unforgettable experience at your banquet or gala. We provide luxurious and unique settings for your next event.
On average, organizations host over 1,200 banquets and galas annually in the United States.
Galas and charity events raised over $23 billion for various causes in the United States.
Banquets often opt for round table setups, with an average of 8 to 10 guests per table.
Most banquets and galas last between 4 to 5 hours, from receptions to awards ceremonies.
CONTACT AN EVENT EXPERT
Get the latest event advice and help choosing a venue to suit your needs.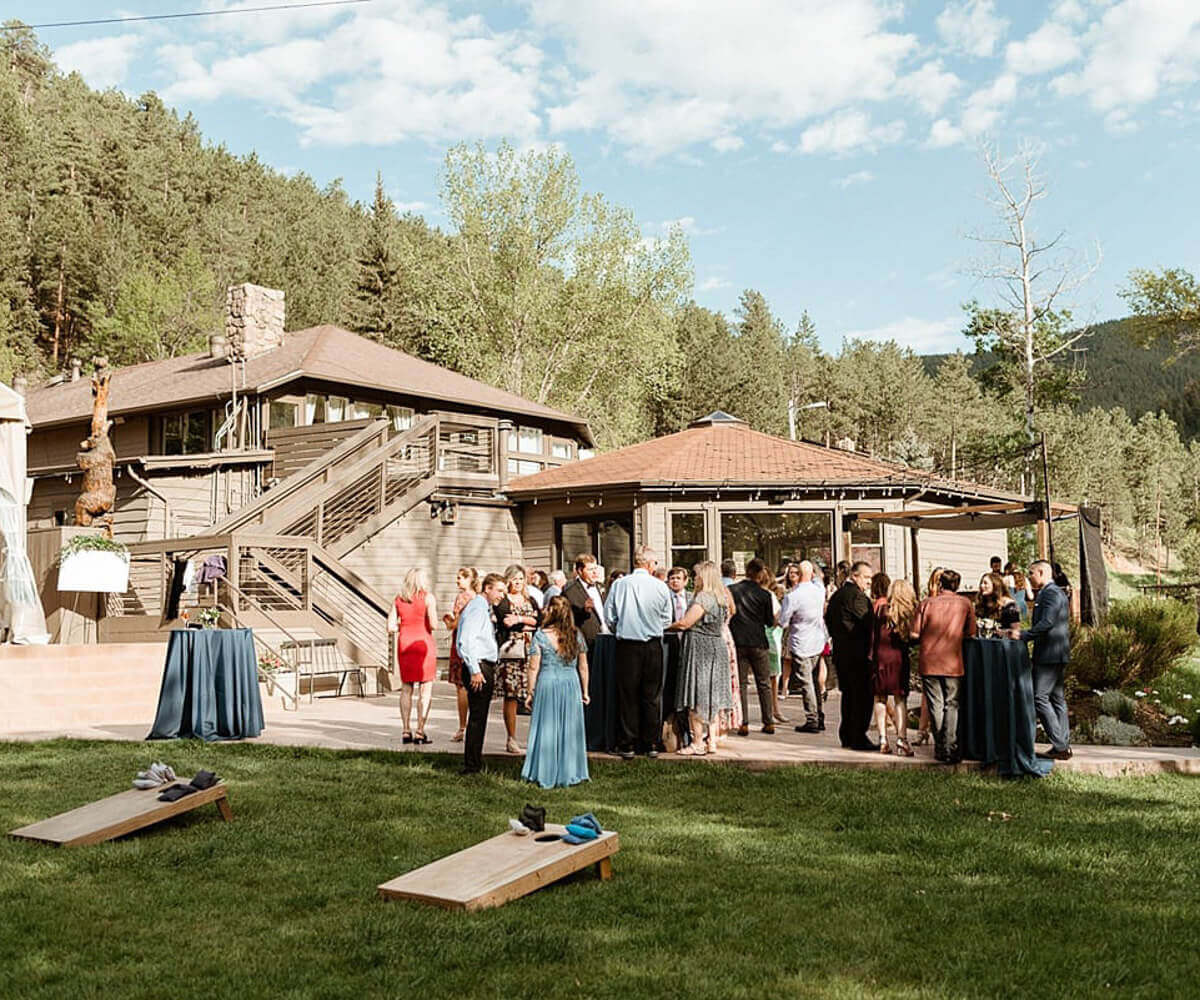 Elegance Unveiled
Banquet & Galas at Wedgewood Events
Step into an atmosphere of refined luxury where every element is designed to evoke awe and admiration. At Wedgewood Events, we understand the importance of gala events. Each one is a unique tapestry of moments that will be treasured forever. Our team of seasoned professionals is poised to transform your vision into a reality, ensuring an event that not only meets but exceeds your highest aspirations.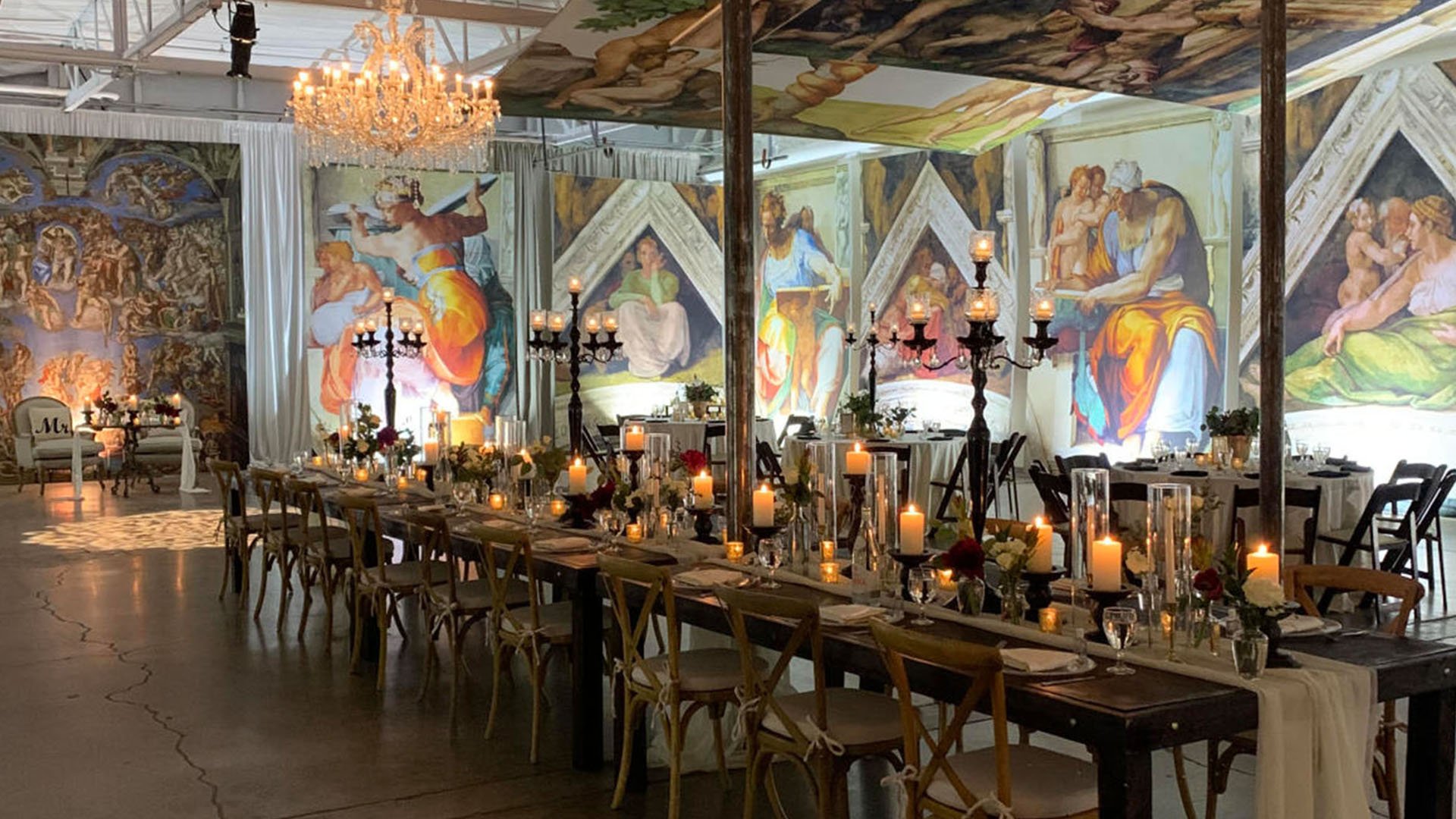 The Difference Between Banquets and Galas
While the terms "banquet" and "gala" are often used interchangeably, it's important to recognize the distinct features that set them apart.
The Banquet: Celebratory Elegance
Banquets are typically reserved for celebratory occasions that mark significant milestones or achievements. They are characterized by a formal setting, where guests are seated in a meticulously organized arrangement. Throughout a banquet, one can expect moments of significance, be it speeches, presentations, or special recognitions, all contributing to the overall atmosphere of prestige and celebration.
Banquets may encompass events such as
Corporate awards dinners
Annual board gatherings
The commemoration of significant educational achievements like high school graduations
The Gala: Bridging Celebration and Philanthropy
A gala embodies a dual purpose, seamlessly blending the social element with a fundraising initiative. While galas maintain an air of formality, they also feature elements of entertainment and dancing, creating an inviting ambiance that draws a wider audience. In terms of structure, galas tend to be more fluid, allowing for a flexible schedule of activities ensuring guests are engaged and captivated throughout the event.

Galas manifest in diverse forms, including:
Charity auctions
Art showcases
Opulent black-tie balls
No matter the nature of your event, be it a banquet or a gala, one thing is certain - there is an experience tailored for every guest to relish and remember. If you seek an occasion that marries elegance with excitement, look no further than planning a banquet or gala for your forthcoming milestone. Elevate your celebration, leaving an indelible mark on the memories of all who attend.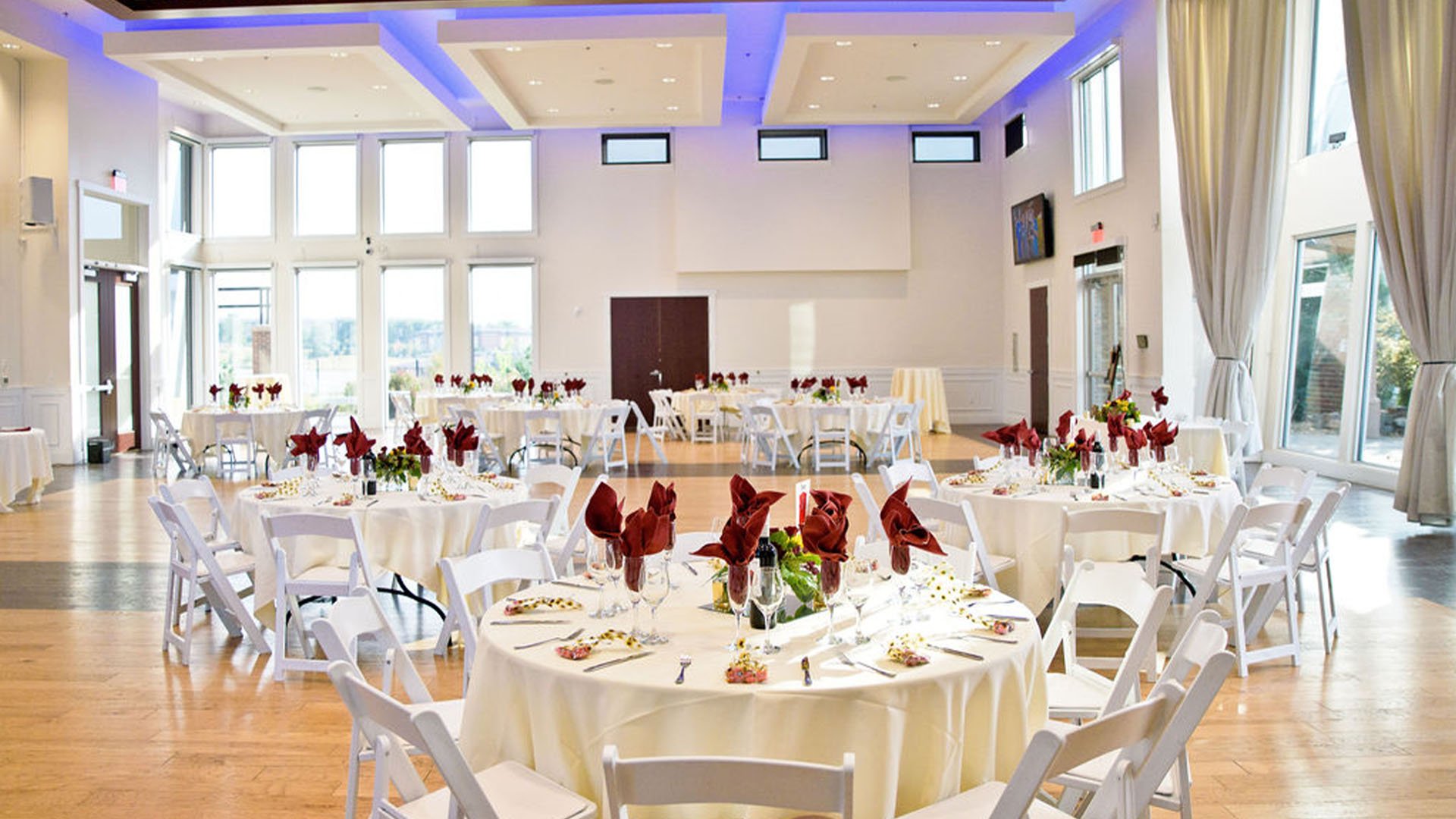 The Art of Planning a Successful Banquet or Gala
When planning a banquet or gala, the first thing to consider is what kind of event you're throwing. Is it a fundraiser? An awards ceremony? A business meeting? Additionally, you'll need to consider the budget and what kind of atmosphere you want. From there, you can make important decisions, like choosing the right venue and the ideal menu for your occasion.
Once the budget is established, you'll want to consider the date and time. Work with your venue upfront to select dates and discover the best time and day for your event.
Now that you've got your details, you'll want to focus on getting the word out about your event. Banquets and galas are more formal affairs, so best practice involves sending out formal invitations to your guests. Be sure to include an RSVP request and pair this invitation with an email series to keep attendees up-to-date on all the happenings.
The menu is also an essential part of any banquet or gala. If you're on a budget, you can serve family-style platters that can be easily passed around and shared. On the other hand, if you're looking for a full-service dinner, there are a variety of plated dishes to choose from that can satisfy everyone's palettes when you book at a Wedgewood Events venue.
Last but not least, an event would only be complete with entertainment. There are countless ways to entertain guests and make your banquet or gala stand out. You could have a live band, magician, or other acts to entertain guests. Depending on the time of year, especially if you're looking to pair your event with a nearby holiday, you can theme your event accordingly and host a surf band in the summer or a children's choir during the winter holidays.
Remembering all these things, your event can be an unforgettable success.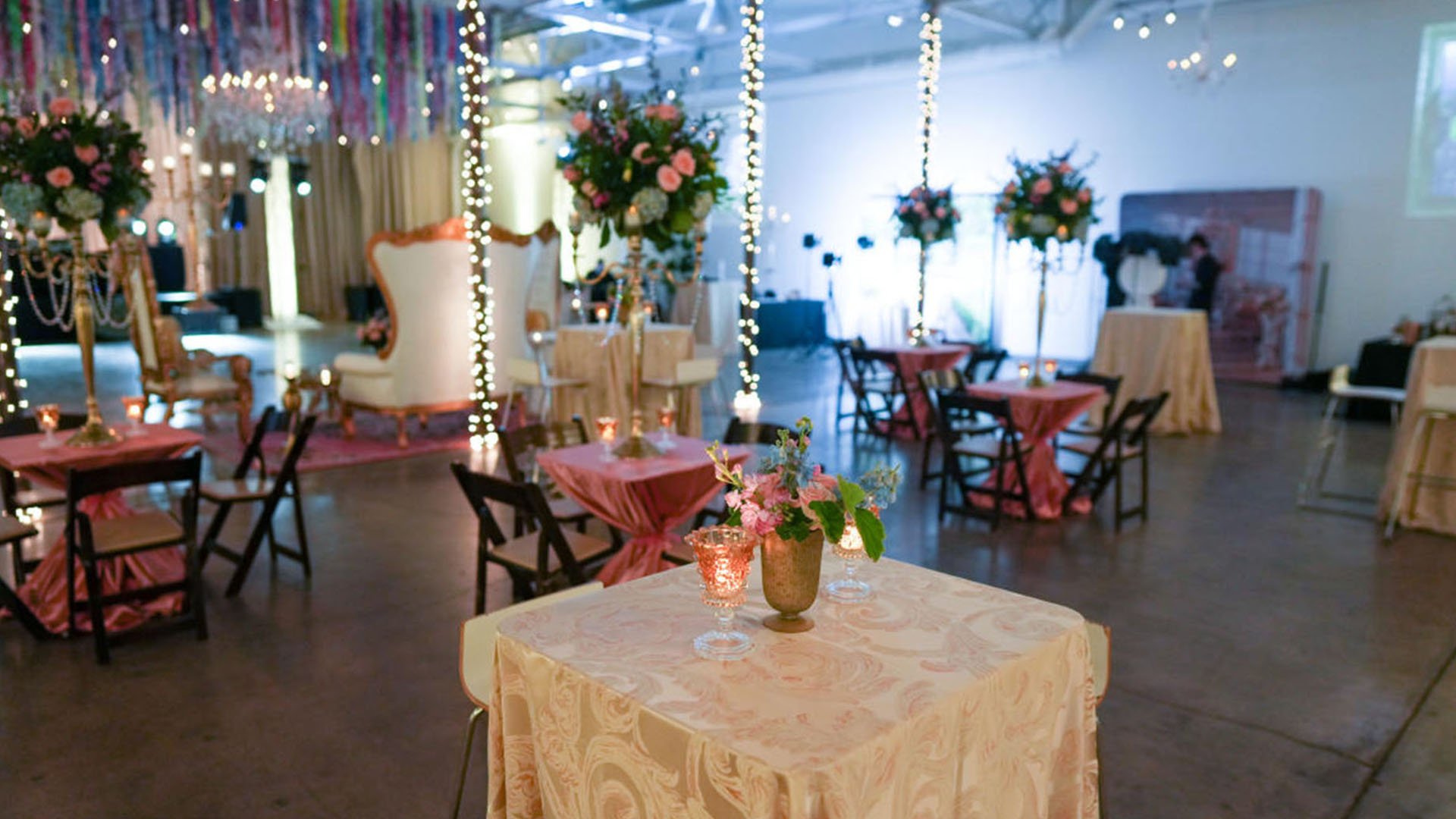 Planning a Spectacular Banquet or Gala with Wedgewood Events!
When planning unforgettable banquets and galas, Wedgewood Events stands as a beacon of excellence. With a legacy of creating extraordinary moments, we have earned a reputation as a paragon of event planning.
Setting the Stage: Choosing the Right Venue
The foundation of any exceptional event lies in selecting the right venue. At Wedgewood Events, a collection of elegant and versatile spaces awaits, each providing an array of possibilities. The portfolio offers diverse options, from historic landmarks steeped in tradition to contemporary modern spaces. The experienced team at Wedgewood Events will work closely with you to match your event's essence with the ideal setting.
Tailored Elegance: Customized Décor and Design
The aesthetic of an event is an art form in itself, and at Wedgewood Events, it is approached with precision and creativity. The dedicated design team collaborates closely with clients to curate an atmosphere that aligns seamlessly with the event's purpose and theme. Every element is thoughtfully considered, from floral arrangements that breathe life into a room to lighting that sets the ideal ambiance. The result? An atmosphere of unparalleled elegance that captivates every guest.
Culinary Mastery: Exquisite Dining Experiences
The centerpiece of any banquet or gala lies in the culinary journey it offers. At Wedgewood Events, the culinary team is poised to craft a dining experience that transcends the ordinary. Drawing from diverse and delectable options, each dish is a work of art executed with precision and flair. From sumptuous multi-course feasts to creative, themed stations, the culinary offerings at Wedgewood Events are designed to leave a lasting impression.
Entertainment and Engagement: Creating Memorable Moments
A truly exceptional banquet or gala is marked by moments that linger in attendees' memories. Wedgewood Events leaves no stone unturned in ensuring that entertainment and engagement are woven seamlessly into the fabric of the event. Whether live performances, interactive activities, or surprise elements that delight and captivate, every detail is meticulously planned to create a dynamic and engaging experience.
Flawless Execution
What sets Wedgewood Events apart is its unwavering commitment to flawless execution. The experienced event planning team works tirelessly to ensure that every aspect of the event, from logistics to coordination, is executed precisely. From the moment guests arrive to the final farewell, every interaction is marked by professionalism and attentiveness that leaves a lasting impression.

Planning a spectacular banquet or gala with Wedgewood Events is marked by excellence, creativity, and meticulous attention to detail. From choosing the ideal venue to curating a customized experience, every step is guided by a commitment to creating moments that resonate.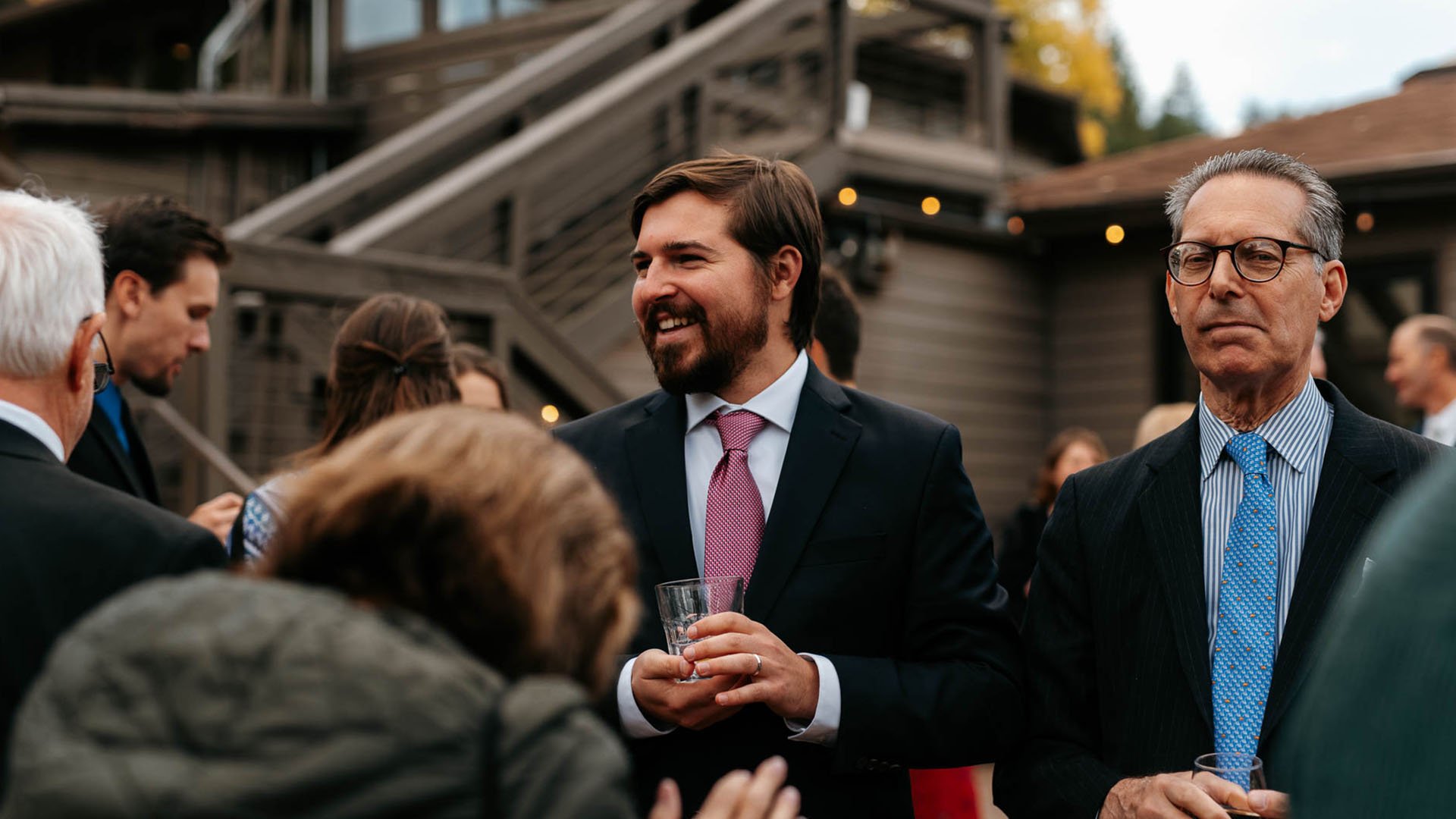 What to Wear to a Banquet or Gala Event
Special occasions like banquets and galas often come with specific dress codes. Preparing with the right outfit can make a difference and set the tone for the event. Stepping into a banquet or gala event is an opportunity to embrace sophistication and style. The attire you choose reflects your personal taste and pays homage to the occasion's grandeur.
Black Tie Affair: The Epitome of Formal Elegance
For events that specify "black tie," traditional formalwear is paramount. Gentlemen are expected to don a tuxedo, complete with a formal dress shirt, bow tie, and polished formal shoes. Consider accessorizing with cufflinks and a pocket square for personal flair to complete the look. Ladies, on the other hand, can opt for full-length gowns that exude timeless elegance. Classic silhouettes, such as A-line or column dresses, in rich, luxurious fabrics like silk or satin are ideal. Elevate the ensemble with statement jewelry and a clutch that complements the color of your gown.
Black Tie Optional: A Blend of Formal and Sartorial Freedom
When an event indicates "black tie optional," there's a bit more flexibility in your attire. Gentlemen can still opt for a tuxedo, but a well-tailored dark suit with a formal dress shirt and tie is also acceptable. For ladies, this category offers a broader spectrum of choices. A full-length gown is still a fitting choice, but a chic cocktail dress in a sophisticated fabric can also make a striking statement. Pair your ensemble with elegant heels and understated accessories to strike the ideal balance between formal and stylish.
Creative Black Tie: Infusing Personal Style into Formality
There's room for a dash of personal expression for events with a "creative black tie" dress code. Gentlemen can experiment with unconventional colors or patterns in their tuxedos while maintaining a formal silhouette. Ladies can showcase their individual styles through unique gown choices and creative accessories. Consider vibrant colors, bold prints, or distinctive textures to make a memorable impression while adhering to the event's formal nature.
Cocktail Attire: Effortlessly Chic and Refined
Cocktail attire strikes a balance between formal and semi-formal. Gentlemen can opt for a well-fitted suit paired with a crisp dress shirt and tie. Ladies can choose from a range of elegant knee- to tea-length dresses. Opt for classic, figure-flattering silhouettes in refined fabrics. Accessorize with statement jewelry and a clutch to add a touch of glamour to your ensemble.
Business Formal: Professional Poise with a Stylish Flair
A polished, professional look is key for events with a "business formal" dress code. Gentlemen can don a well-tailored suit with a dress shirt and tie. Opt for classic colors and fabrics that exude a sense of sophistication. Ladies can choose from tailored suits or chic, knee-length dresses in muted, professional tones. A structured handbag and understated jewelry complete the ensemble, striking the ideal balance between corporate poise and refined style.

Selecting the ideal attire for a banquet or gala event is an opportunity to showcase your personal style while honoring the event's formal nature. You'll undoubtedly radiate confidence and elegance by adhering to the specified dress code and infusing your unique flair. Remember, it's not just about what you wear, but how you wear it. You'll undoubtedly make a memorable impression with the right ensemble at your next banquet or gala event.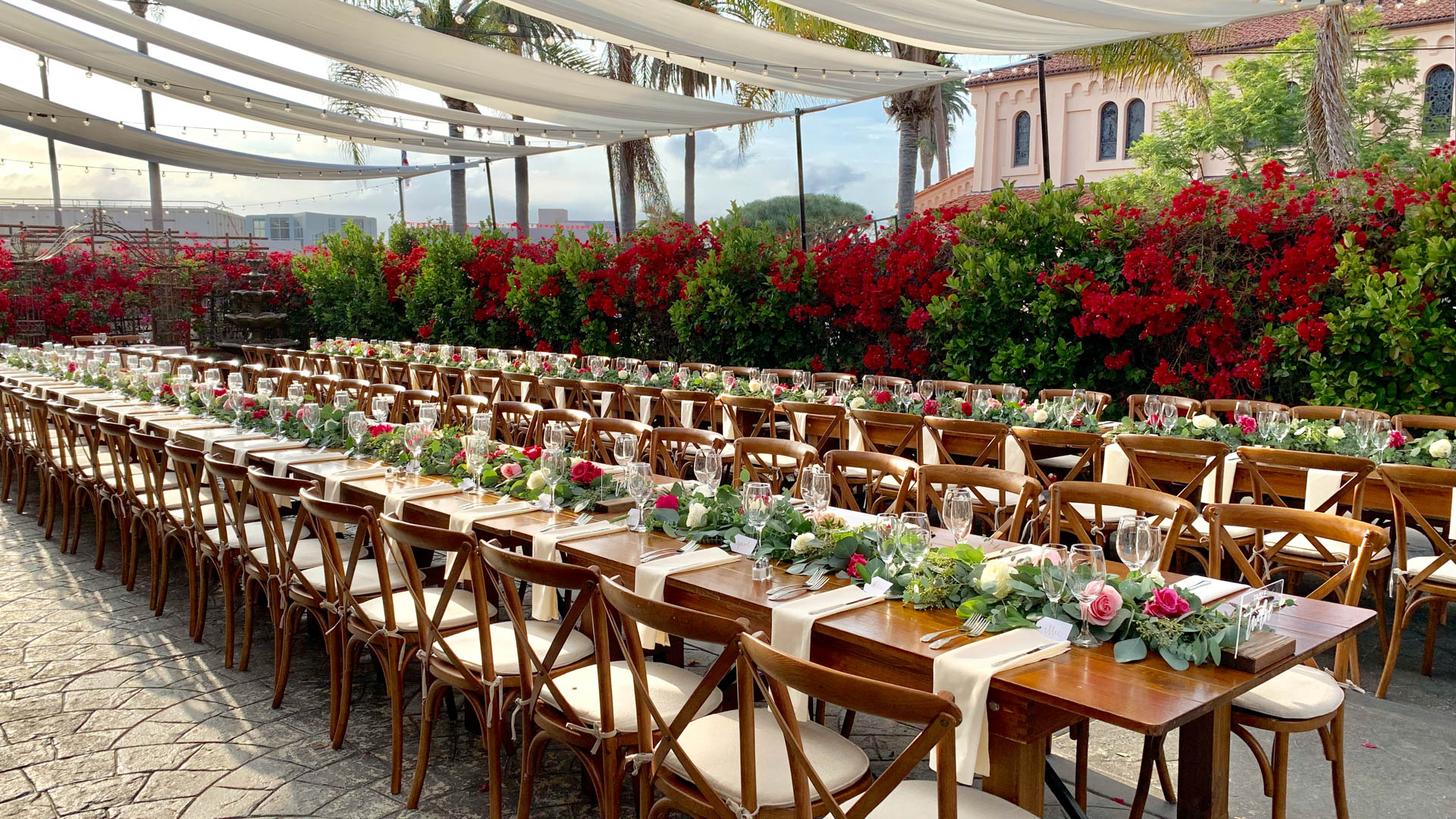 Elevate Your Banquet or Gala with These Ideas
Choosing a theme is akin to setting the stage for a captivating narrative in banquets and galas. Themes infuse an event with a unique atmosphere, creating an immersive experience in attendees' memories long after the night.
The Classic Elegance of a Black and White Affair
A timeless theme that never fails to impress is the classic black-and-white affair. This monochromatic palette exudes sophistication and simplicity, creating a backdrop that allows elegant accents to shine. Crisp white linens juxtaposed with sleek black accents, from table settings to floral arrangements, set the tone for a refined and distinguished event. Dressed in black-tie attire, attendees become part of a living canvas of elegance.
Enchanted Garden: Nature's Delight
Transporting guests to an ethereal garden setting within the confines of a venue is the essence of the enchanted garden theme. Lush greenery, delicate floral arrangements, and soft, natural lighting create an atmosphere of whimsical romance. Guests are enveloped in a sense of wonder, as though they've stepped into a secret garden replete with all the beauty and charm of the outdoors.
A Night at the Oscars: Glamour and Glitz
For those seeking to infuse their event with the glitz and glamour of Hollywood, the "A Night at the Oscars" theme is an exquisite choice. Red carpet entrances, gold accents, and dramatic lighting evoke the allure of Tinseltown. Guests are encouraged to don their most glamorous attire, adding an element of star-studded sophistication to the evening.
Masquerade Ball: Mystique and Intrigue
The masquerade ball theme invites guests to embrace an air of mystique and intrigue. Opulent masks and rich, jewel-toned décor set the stage for an evening of allure and secrecy. Dramatic lighting and sumptuous textiles contribute to an atmosphere of enigmatic enchantment, allowing attendees to revel in the thrill of anonymity.
Vintage Hollywood: Nostalgia and Glamour
The vintage Hollywood theme is a delightful choice for a touch of old-world charm and a nod to the golden age of cinema. Rich velvets, Art Deco accents, and sepia-toned photographs evoke a sense of nostalgia. Guests are encouraged to channel the elegance of Hollywood's yesteryears with vintage-inspired attire, creating an atmosphere of timeless allure.
Under the Stars: Celestial Splendor
The "Under the Stars" theme invites guests to embark on a celestial journey. Deep, velvety blues, twinkling lights, and celestial motifs create an atmosphere of cosmic wonder. Attendees are invited to gaze at the stars, real and imagined, as they revel in the beauty and mystery of the night sky.
Regardless of your theme for your banquet or gala, consider the mood and vibe you wish to convey. With the suitable theme and decorations, your guests will feel special and be in for a night of festivities and fun!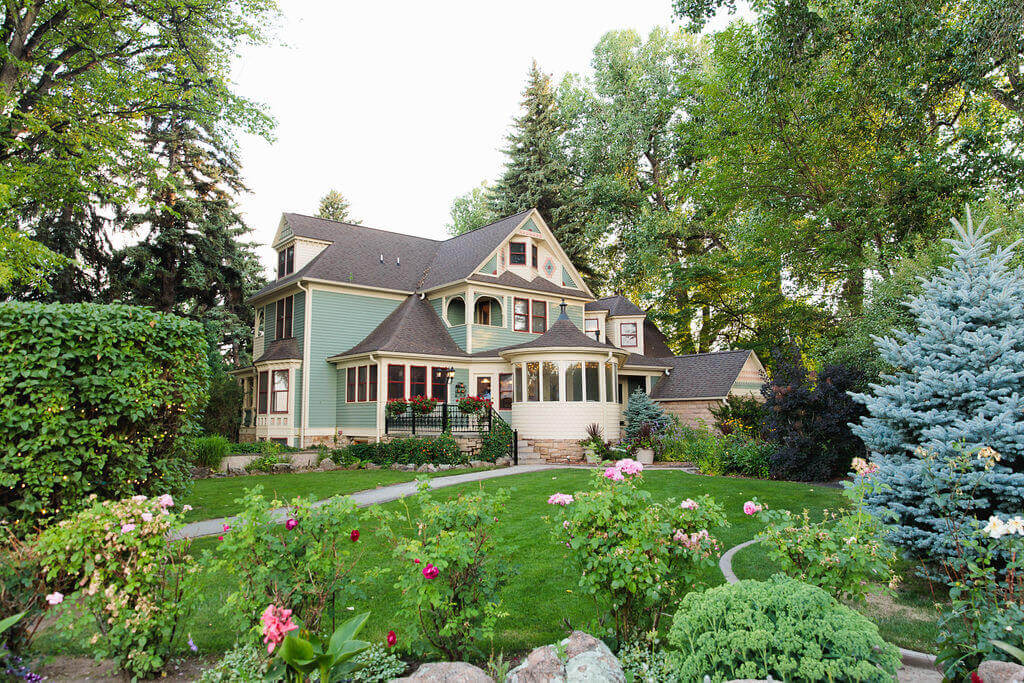 Activities to Keep Your Guests Entertained
If you're looking for a unique and creative way to bring your special occasion to life, plenty of activities can make your event even more memorable and engaging.
While banquets and galas are synonymous with sophistication and refinement, incorporating well-planned activities and games can infuse excitement and interaction into the event. These elements break the ice and create memorable moments for attendees to cherish. In this guide, we explore a curated selection of activities and games designed to enhance the experience of your next banquet or gala.
Elegant Photo Booths: Capturing Timeless Memories
A photo booth is an excellent addition to any banquet or gala, providing guests with a fun and interactive way to commemorate the event. Opt for an elegantly designed backdrop that complements the theme and provides an array of stylish props for added flair. The photos serve as keepsakes, encapsulating the joy and camaraderie of the evening.
Casino Royale: A Touch of Glamorous Intrigue
Consider incorporating a gaming area for a touch of excitement and a nod to the allure of casinos. Blackjack, roulette, and poker tables, staffed by professional dealers, can add an element of sophisticated entertainment. Guests can try their hand at the games, competing for prizes or simply reveling in the thrill of friendly competition.
Live Entertainment: Showcasing Artistry and Talent
Live performances add a dynamic element to any banquet or gala. Consider booking a talented band, a captivating magician, or even a troupe of skilled dancers to provide entertainment throughout the evening. Live music, in particular, sets the mood and energizes the atmosphere, ensuring guests are engaged and enthralled.
Silent Auctions: Fusing Philanthropy
A silent auction offers a dual purpose, allowing guests to bid on desirable items while supporting a meaningful cause. Curate a selection of high-quality items, experiences, or artwork and display them with accompanying bid sheets. The elegant nature of a silent auction aligns seamlessly with the sophistication of a banquet or gala.
Themed Trivia: Engaging Minds
Themed trivia is a clever way to infuse mental stimulation into the event. Create a set of questions related to the theme or topics of interest for your guests. This activity encourages camaraderie and friendly competition, allowing guests to showcase their knowledge and wit.
Dance Floor Delight: Elevating the Celebration
A dance floor is a staple of any gala or banquet, allowing guests to let loose and revel in the joy of celebration. Select a versatile mix of music that caters to different tastes and ages, ensuring everyone has the chance to showcase their dance moves. Consider incorporating dance lessons or hiring professional dancers to inspire and engage attendees.

Carefully selected activities and games can transform a banquet or gala from a refined affair into an unforgettable experience. These elements provide entertainment, foster connections, and create lasting memories. Incorporating a thoughtful blend of interactive elements will ensure your guests leave with delight and a treasury of cherished moments.
Elevate your next banquet or gala with these engaging activities, and watch as the event comes to life with elegance and excitement.
There are so many activities for your banquet or gala - we hope these inspire some ideas for your event!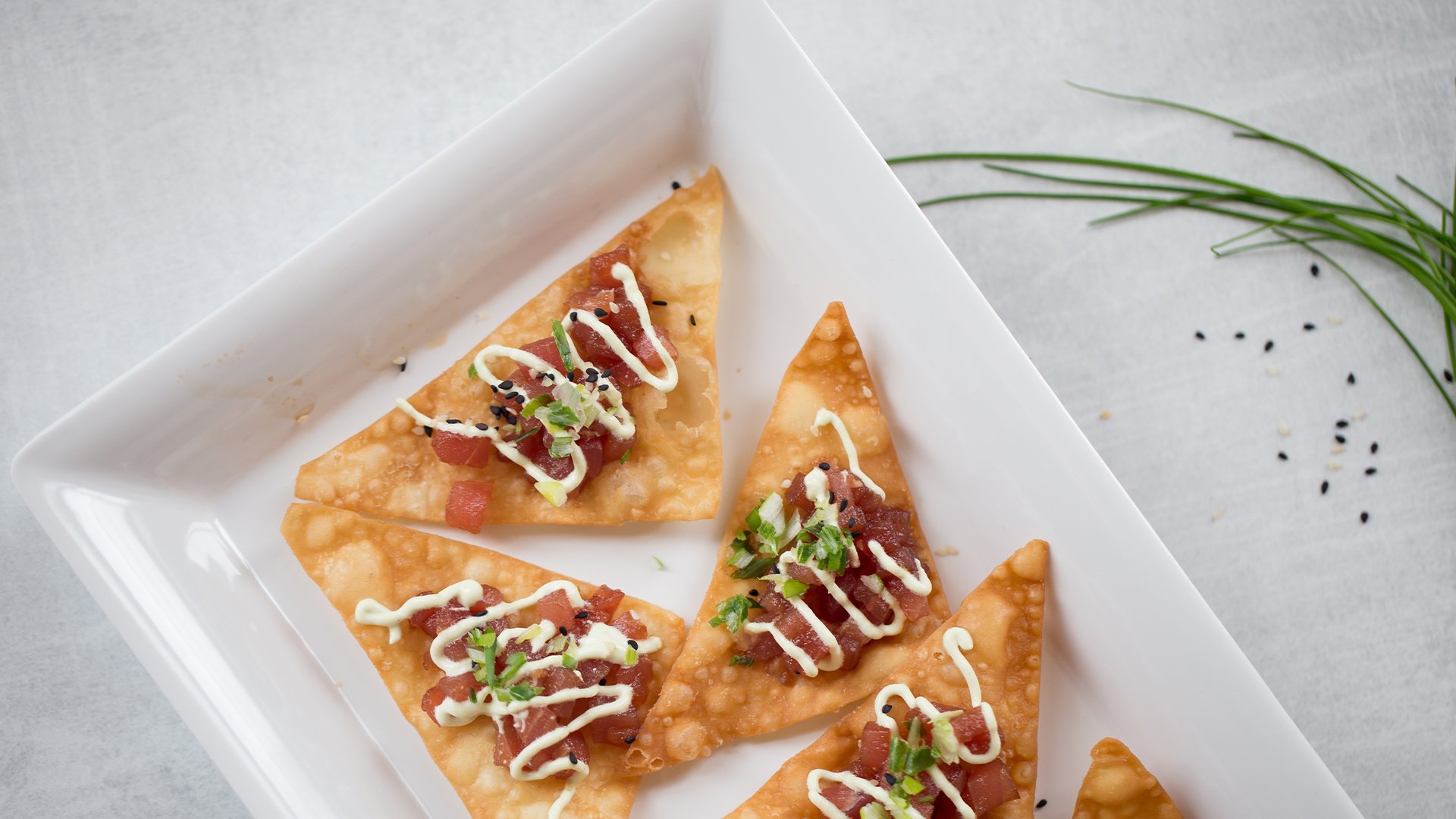 Fantastic Food and Beverage
What to Serve at Your Banquet or Gala
When it comes to hosting a banquet or gala, culinary offerings are one of the cornerstones of a memorable event. The menu is a testament to the host's attention to detail and commitment to providing an exceptional experience.

Exquisite Starters: A Symphony of Flavors
Commence your banquet or gala with exquisite starters that tantalize the palate. Delicate canapés, brimming with familiar and intriguing flavors, set the stage for the culinary journey ahead. Imaginative options such as Smoked Salmon Canapés, Brie & Apple Phyllo Kisses, or Balsamic & Strawberry Crostini can be captivating introductions to the evening's fare. At Wedgewood Events, our award-winning culinary team takes pride in crafting visually stunning starters. Each bite is an experience carefully curated to awaken the senses and prepare guests for the culinary voyage ahead.
Sumptuous Main Courses: A Feast Fit for Royalty
The main courses at a banquet or gala should be extraordinary. Here, the focus is on presenting diverse options to cater to various tastes and dietary preferences. Succulent entrées like Rosemary Garlic Herb Chicken, Oven-Roasted Salmon with Tarragon Butter Sauce, or a Five-Cheese Tortellini Pesto Parmesan offer a symphony of flavors and textures that leave a lasting impression.
Our culinary artisans are masters of their craft, meticulously preparing each main course to the highest standards.
Elegant Accompaniments: Perfect Pairings for Palate Pleasure
Accompaniments are the unsung heroes of a well-curated menu. Thoughtful selections such as Long Grain & Wild Rice Pilaf, Herb Roasted Red Potatoes, or a medley of salad selections add depth and sophistication to the dining experience. These elements elevate the main courses, creating a harmonious balance of flavors and textures.
Decadent Desserts: Culinary Crescendos to Conclude the Evening
Desserts at a banquet or gala are the grand finale, leaving a lasting impression on guests. Luxurious options like a velvety chocolate cake, a succulent lemon bars, or a decadent donut bar are sure to dazzle. These sweet crescendos provide a fitting conclusion to an evening of culinary splendor.
The dessert creations at Wedgewood Events are the epitome of indulgence. Our culinary team takes great pride in crafting desserts that are as visually stunning as they are decadently delicious. Each bite is a symphony of flavors, leaving a lingering impression on the senses.

Selecting the ideal menu for your banquet or gala is a testament to your dedication to providing an exceptional experience for your guests. With Wedgewood Events's award-winning culinary team at your side, you can be assured that every dish will be a masterpiece, carefully crafted to delight and impress. Elevate your next event with a menu showcasing the finest culinary excellence, and watch as your guests savor every moment of this extraordinary dining experience.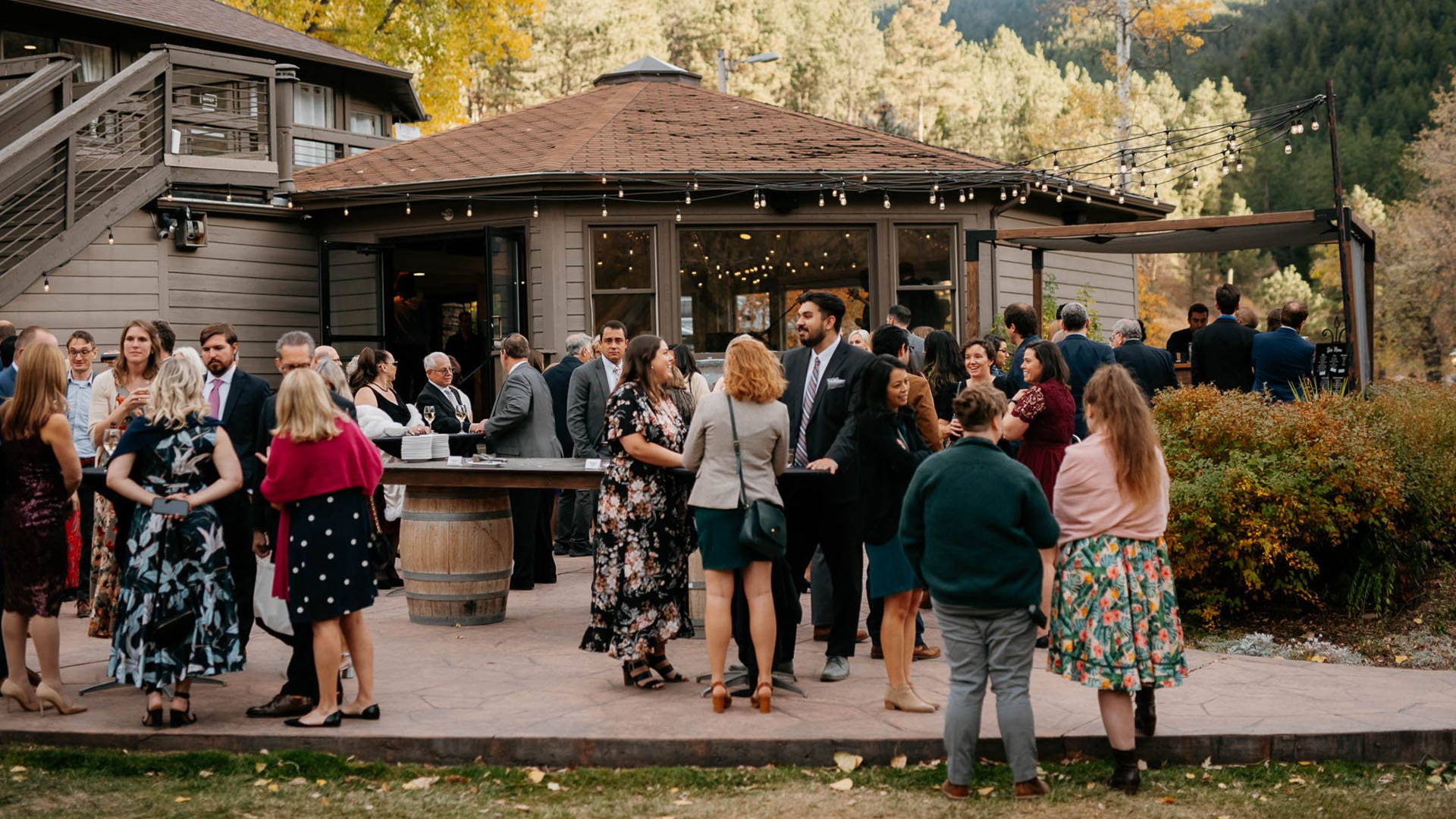 Making a Great First Impression
Curious about what to write on your invitations? Of course, you'll want to cover the basics, such as when and where, but the invitation is also the first impression your guests will get of your event. Your invitation is a great way to let guests know the event's theme by incorporating those colors into the invitation. Don't be afraid to get creative and think outside the box regarding your invitation colors and images while ensuring it's easy to read and understand.
The Essentials: What to Include
A well-crafted invitation should convey essential information clearly and concisely. Ensure that your invitation includes the following:
Event Name and Host: Clearly state the event's name and the host organization or individual.

Date and Time: Provide the date and start time of the event. If there are specific schedules or programs, be sure to mention them.

Venue: Clearly state the venue's name, address, and additional directions or instructions for attendees.

Dress Code: If there's a specific dress code (such as black-tie or cocktail attire), make it clear on the invitation.

RSVP Information: Specify how and by when guests should RSVP. Include contact details, whether it's an email address or phone number.
Design Elements: Setting the Tone
The design of your invitation should align with the theme and atmosphere of the event. Consider factors like color schemes, fonts, and imagery. For formal galas, opt for elegant, timeless designs. For more creative or themed events, feel free to incorporate unique elements that reflect the event's personality.
Wording: Striking the Right Balance
The language used in the invitation should strike a balance between formality and warmth. Begin with a gracious greeting, followed by a concise and inviting message. Communicate the event's purpose and what guests can expect to experience.
RSVP: Streamlining Confirmations
Make the RSVP process as straightforward as possible. Provide a clear response deadline and include multiple methods for confirming attendance, such as email, phone, or an online RSVP platform.
Delivery: Timing is Everything
Send out invitations well in advance to allow guests ample time to respond and plan their attendance. For galas and banquets, sending invitations six to eight weeks in advance is generally recommended. This lead time ensures that guests can clear their schedules and make necessary arrangements.
Personal Touches: Handwritten Notes and Customization
Consider adding a personal touch to select invitations, such as a handwritten note or signature. For particularly important guests or sponsors, a custom invitation can show appreciation and elevate their sense of importance.
Digital Invites: Embracing Technology
In the digital age, electronic invitations have become a popular and eco-friendly option. Platforms like Evite or custom email invitations can provide a convenient way to reach a wide audience. However, for formal galas, a physical invitation often carries an extra touch of sophistication.
Creating the ideal invitation for your gala or banquet combines careful planning, thoughtful design, and gracious wording. With attention to detail and a touch of personalization, your invitation will serve as a fitting introduction to the elegance and grandeur of the event. Whether traditional paper invitations or modern digital alternatives, the goal remains: setting the stage for an unforgettable evening.

Plan Your Banquet or Gala at One of Our

Spectacular Venues!
Enjoy great food and an unbeatable atmosphere at any one of our stunning venues. From the start of your tour through the end of your event, our team will be with you every step of the way to create an amazing banquet or gala.
CONTACT AN EVENT EXPERT
Get the latest event advice and help choose a venue for your event celebration.