A COMPREHENSIVE GUIDE TO MASTERFUL WEDDING PLANNING
Let's Start Planning!
Contact our event experts and start planning your wedding today!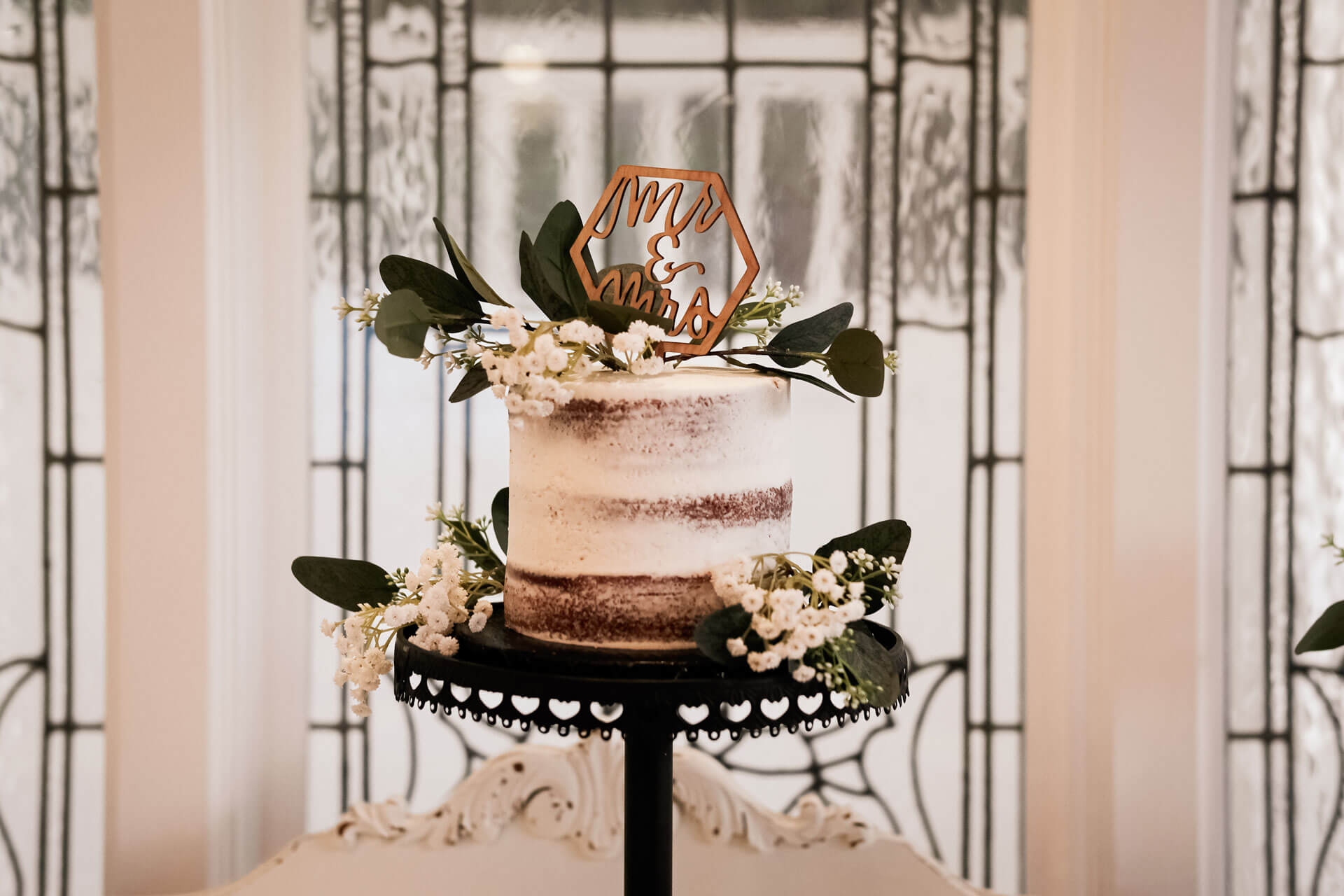 Congratulations
On Your Recent Engagement!
Look no further for invaluable wedding planning tips from our passionate event experts. We've got everything covered, from budgeting and guest lists to wedding dress codes and unique styles, to ensure your vision comes to life just how you hope. Let us be your ultimate resource as you embark on this enchanting journey toward your special day!
READY TO EMBARK ON AN ADVENTURE TO FIND YOUR AMAZING WEDDING VENUE?
Contact us now to schedule a tour and let the journey begin.
On average, couples spend around 15 months planning their wedding, ensuring every detail is just right.
In mild climates, the most popular wedding months are June, September, and October.
The average number of guests fluctuates slightly over the years. The current average is about 125 people.
The most popular first dance songs are "Thinking Out Loud" by Ed Sheeran and "At Last" by Etta James.
CONTACT AN EVENT EXPERT
Get the latest event advice and help choosing a venue to suit your needs.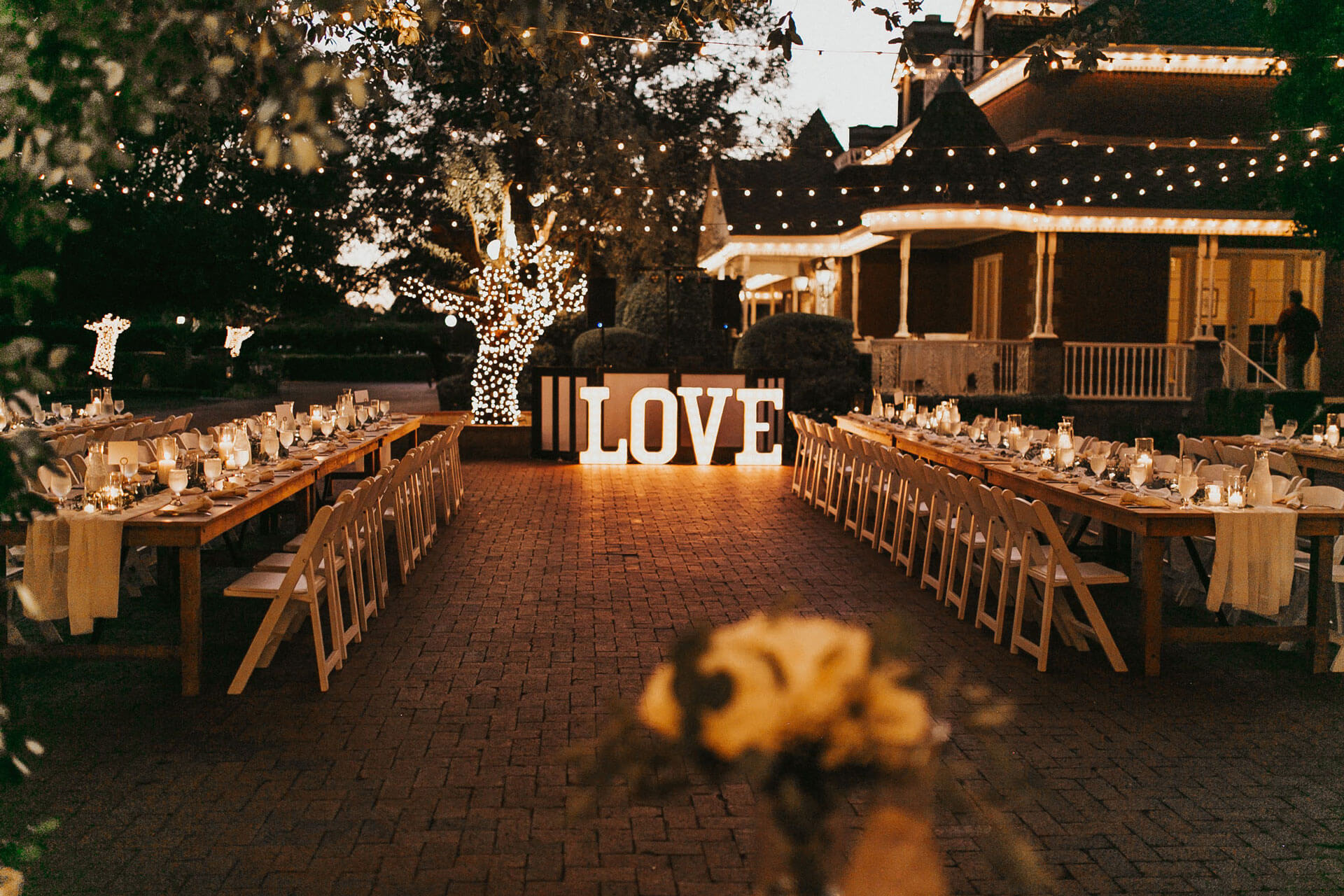 Your Wedding Journey, Effortlessly Orchestrated: Leave the Details to Wedgewood Events
Let Wedgewood Events be your guiding hand through all the details, from coordinating the ceremony and reception to finding the ideal venue, crafting a personalized theme, and curating exquisite décor and delectable catering options. Trust our dedicated team to handle every detail, allowing you to relax and savor the joy of your special day.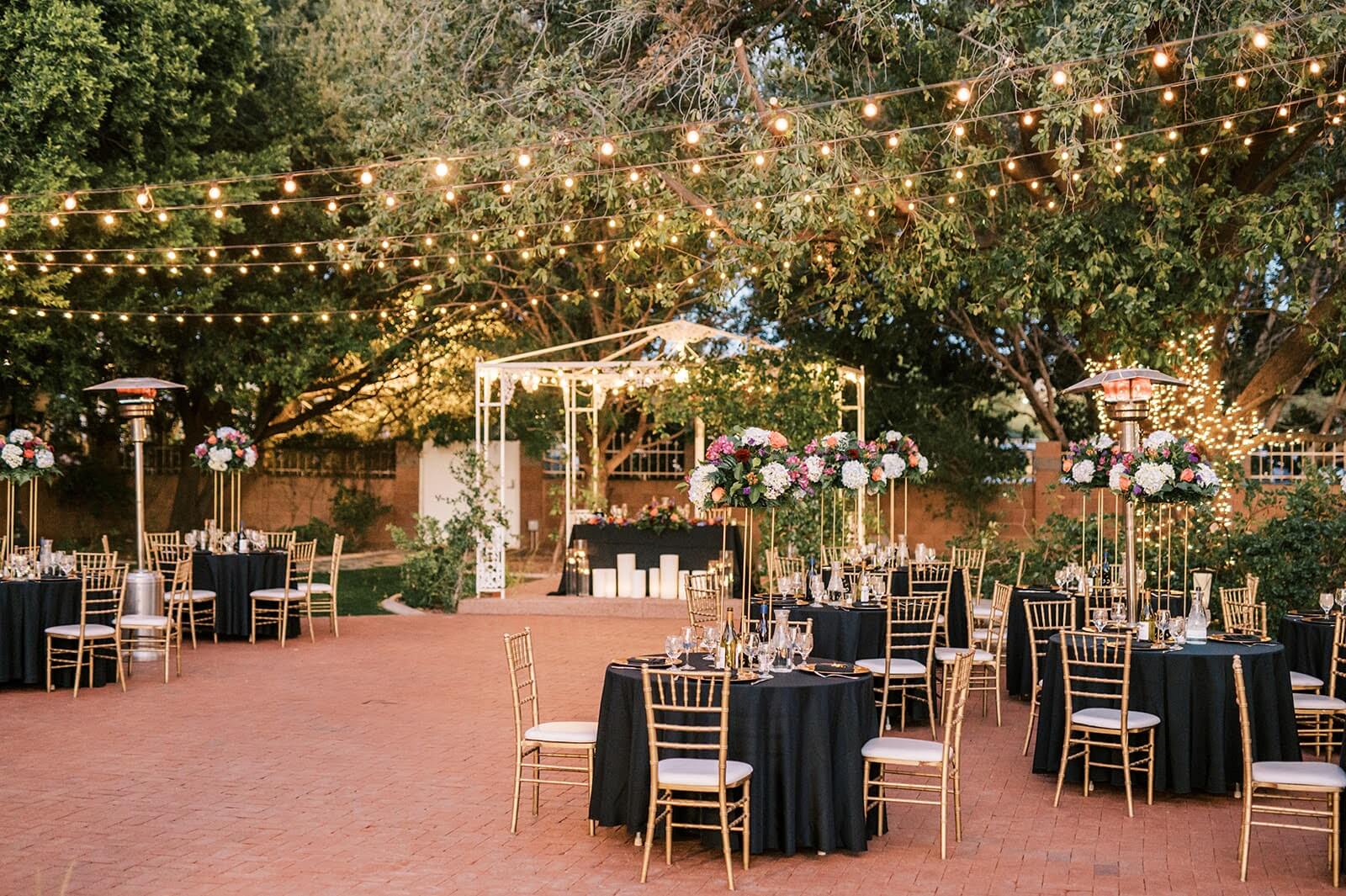 Your Ultimate Checklist to Wedded Bliss
Getting engaged is one of the most exciting times of your life. After you bask in the afterglow of your engagement for a while, you may be getting antsy to start diving into wedding planning. But the question is, where do you start? Read below for helpful tips on how to jumpstart your wedding planning!
Go venue hunting early
Typically, venues get booked up well in advance, ranging from nine months to a year or even further, especially for peak dates. For instance, January is a busy season in the wedding industry due to many couples getting engaged over the holidays and beginning their planning in January. As a result, prime fall Saturday dates might already be snatched up by then. To ensure you find the right venue, it's essential to keep an open mind about date availability during your venue tours. Being flexible with your dates can increase your chances of securing a fantastic location for your special day! Write out your guest list.
Think about the time of year
Determine your wedding budget
Write out a priority list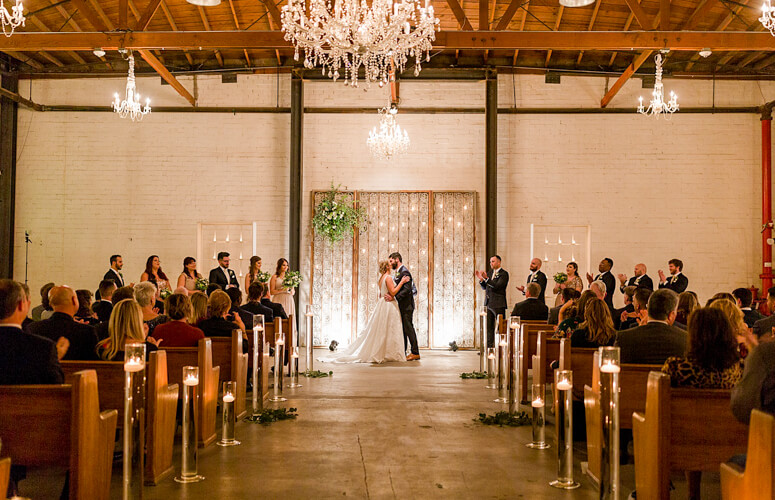 How Much Does a Wedding Cost?
We get it, it can be intimidating to start planning your wedding when you have no idea what it's going to cost. The truth is the cost of your wedding can vary dramatically, but at Wedgewood Events we are here to assure you that you can have a fantastic wedding on any budget.
To get a sense of what weddings generally cost, it's helpful to familiarize yourself with average figures. Of course, prices will vary depending on your location and specific details, but having a reference point can be a great starting point. According to The Knot, the average cost of a wedding in 2022 was $30,000. You may have family members who are helping contribute, or you might not. If you are, be sure to sit down with them and discuss what they're comfortable pitching in. You'll want to all be on the same page as to what their expectations are, so you can make sure it aligns with your vision and plans.
Consider these key factors that will significantly influence the cost of your wedding:
The location. This means both geographically (a venue in the heart of Manhattan will probably cost more than a barn in Omaha) as well as the venue itself. Keep in mind that it's essential to dig deeper and consider what's included in the price. At Wedgewood Events, our all-inclusive packages offer tremendous value beyond just the venue rental. Our comprehensive packages make sure you get everything you need for an unforgettable celebration.
Your guest count. As we discussed earlier, this is why it is crucial to spend time curating your guest list. Making thoughtful and deliberate decisions about who to invite will not only impact the overall cost but also significantly influence the atmosphere and experience of the event.
The date. You can read more about how pricing works when it comes to dates here, but essentially it all comes down to supply and demand. Consequently, a prime Saturday evening in October will command a higher cost compared to a Monday in January, reflecting the difference in demand for these specific dates. It's similar to how pricing works in the hotel and airfare industries, where peak seasons and popular travel times often result in higher costs due to increased demand.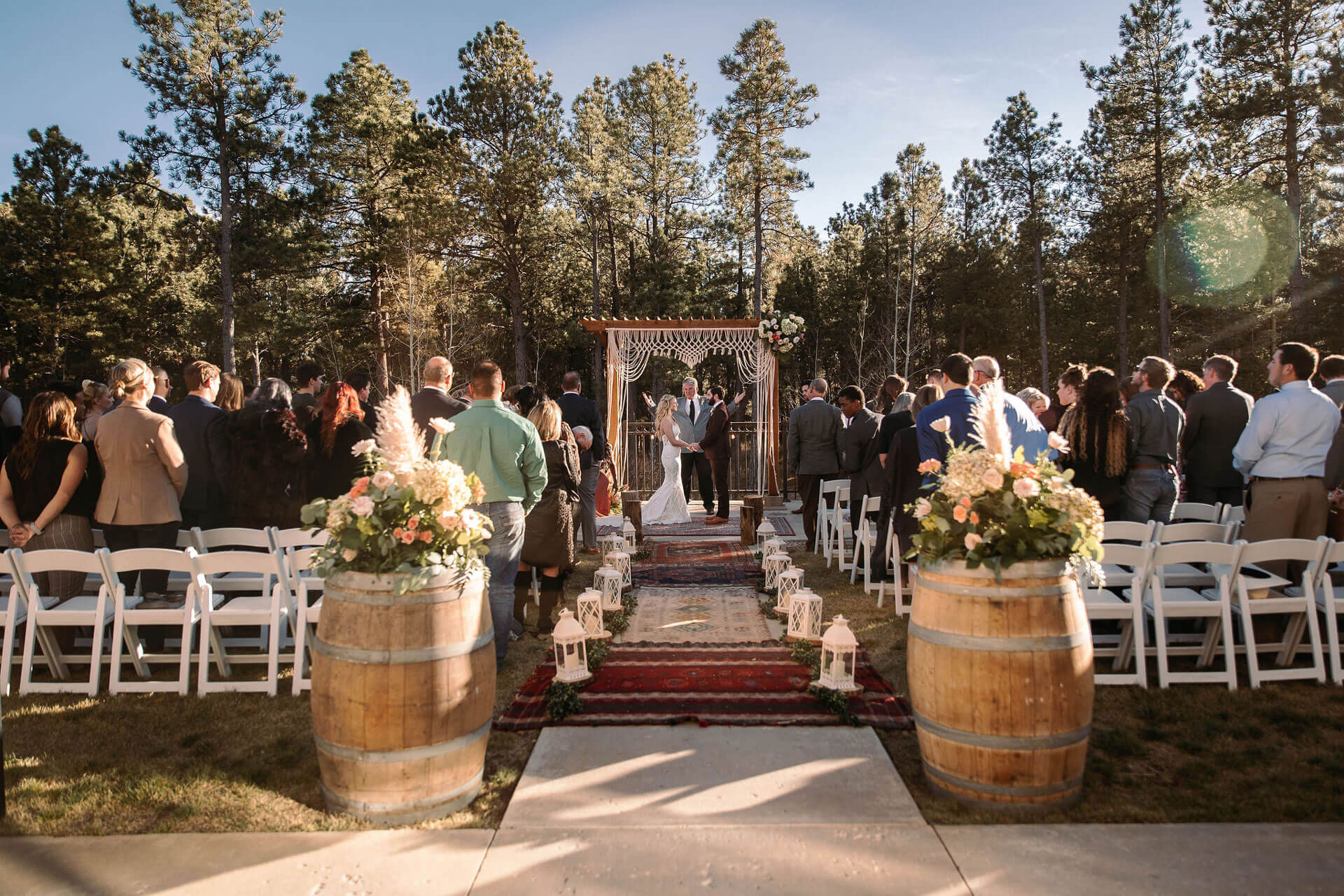 Dress to Impress: Wedding Guest Edition!
There is nothing better than getting invited to the wedding celebration of two of your favorite people. You've been looking forward to it for months, but as the date draws nearer, you may be wondering - what the heck do I wear? We're here to break down different wedding dress codes and what they mean and suggest different outfits that will be suitable for each.


WHITE TIE
White tie is the most formal dress code, usually reserved for highly prestigious events, such as royal banquets and state dinners, and therefore is the most strict.
For women, a floor-length evening gown is a must. It can be paired with closed-toe heels and some elegant jewelry.
Men should also dress to the nines, opting for a black tailcoat, a white tuxedo shirt and waistcoat, and high-waist black tuxedo trousers. Other must-haves include black leather shoes complemented with black evening socks and a white bow tie. White gloves are recommended, but they're optional.


BLACK TIE
A black-tie dress code is a tad less formal than white tie.
Women should still wear a long evening gown, sheer stockings, and heels for a put-together look. A classy suit is also an option. Either option can be dressed up with beautiful jewelry such as pearls or diamonds.
As for men, a black tie attire calls for a dark tuxedo, complemented by a classic white spread collar shirt, a black bow tie, and a black cummerbund or vest. Leather dress shoes and mid-calf evening socks will tie the look together.


BLACK TIE OPTIONAL
If you're heading to a wedding with a "black tie optional" dress code, it's not as fancy as full-on black tie, but still an elevated look. Black tie optional means you have some flexibility.
Ladies, you can go for a knee-length cocktail dress, or if you're feeling fancy, a floor-length gown will still work. An elegant pantsuit is a fantastic option if dresses aren't your thing.
Men don't have to wear a tux for black-tie optional, but they won't be overdressed if they choose to. A dark-colored suit and dark socks, and leather shoes will keep you looking dapper.


COCKTAIL
A cocktail dress code is one of the most popular dress codes for wedding guests.
Ladies, no need to go all-out with a floor-length gown. A knee-length or tea-length dress will do just fine. If you're into maxi dresses, go for a more relaxed material and pattern so you don't feel too dressed up. Or, you can't go wrong with a little black dress paired with heels or dressy flats for a cocktail dress code.
Guys, time to suit up! A suit and tie with some dark, dressy shoes will have you looking sharp. Don't forget the full suit jacket – a must for a cocktail dress code. And hey, if it's a summer wedding, you can rock a lighter-colored suit to stay cool and stylish!


SEMI-FORMAL
Also called dressy casual, a semi-formal dress code sits right in between formal and casual styles. It's like a step down from cocktail attire but still classy.
Ladies, you've got some awesome options here! Think dresses below the knees, fancy separates, or a chic pantsuit. Pair them with heels, stylish wedges, or pointed-toe flats to create a polished appearance.
For men, slacks and a nice dress shirt will have you looking sharp, and you can rock it with or without a tie. While you don't need super fancy shoes, it's always a good idea to go for some classic and elegant ones like loafers, derby shoes, or oxfords. They can level up your outfit!


CASUAL
For a casual dress code, you can keep it easygoing and relaxed. But here's the thing – unless the invite explicitly states it's okay, leave those jeans and shorts at home.
Ladies, you've got some great choices! Slip into a lovely sundress, rock a stylish jumpsuit, go for a chic high-low dress, or try out a tasteful two-piece outfit – all perfect for casual weddings.
For the guys, a button-down shirt, a blazer, or khaki pants will do the trick. Sweaters, polo shirts, and chinos are fantastic options too. Since the vibe is more relaxed, feel free to kick it down a notch with some less formal footwear like suede loafers or rubber-soled derby shoes.
The next time you get invited to a wedding, use the information in this piece as a guide or a jumping-off point when selecting the ideal wedding guest outfit. And if you come across overly creative attire recommendations not contained in this list—or if there's no dress code mentioned, consider checking the couple's wedding website or Facebook event page. If there's none, you may want to err on the side of caution and dress more formally for an evening wedding or semi-formal for any other time of the day.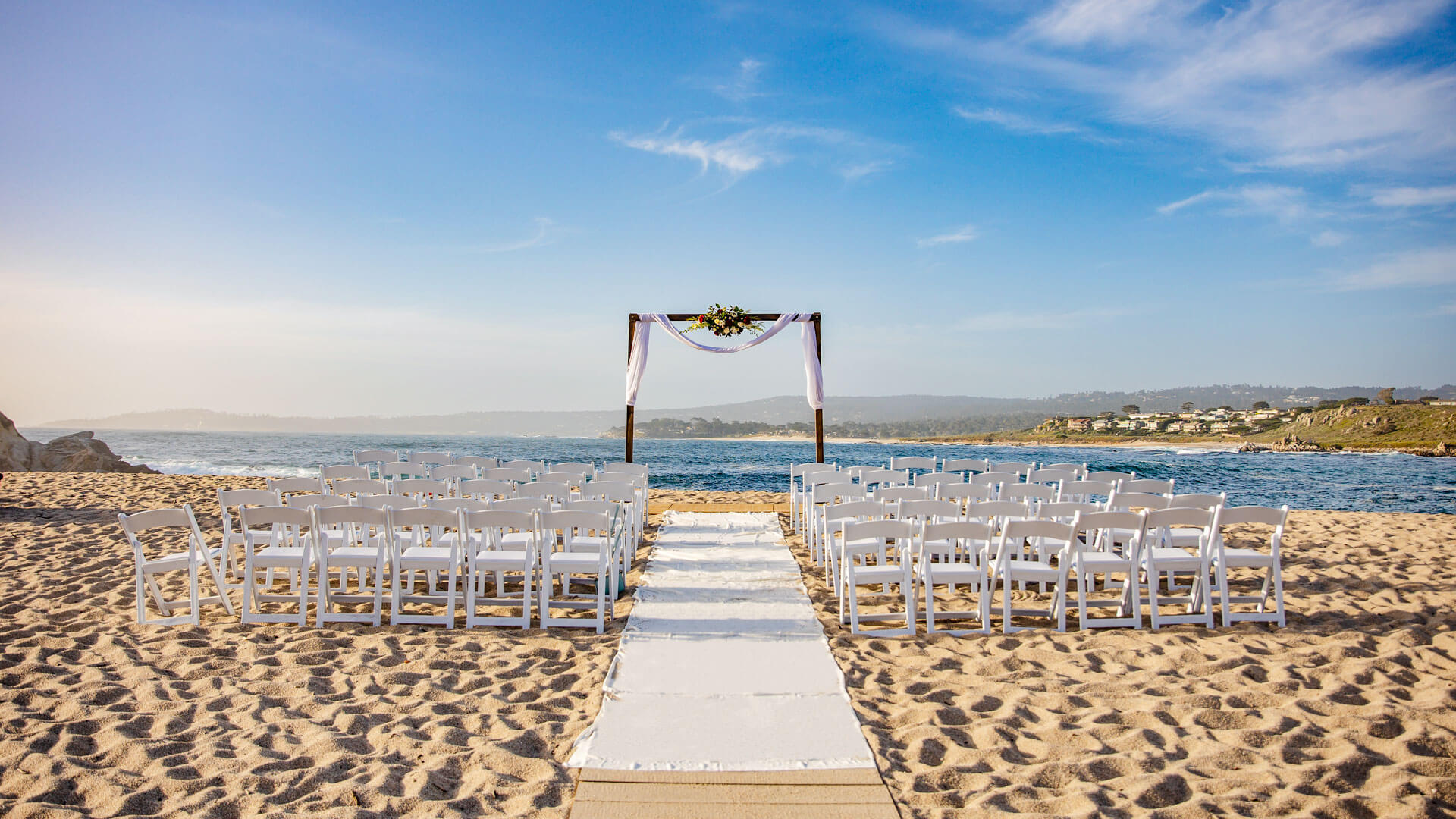 Why Your Wedding Deserves a Pro Venue
Picking the perfect venue for your wedding and having a pro team behind you brings loads of benefits. At Wedgewood Events, our crew is top-notch, seasoned in organizing and pulling off large-scale bashes like weddings. They handle all the logistics, setup, and coordination, giving your family and friends some breathing space to relish the festivities without stress. In addition to having an expert team to support you, you'll love our customizable all-inclusive packages which will allow you to enjoy your engagement, while we handle the rest.
We've got an array of fantastic event locations scattered across the country, each one designed to create unforgettable moments. No matter your style, we've got a venue that suits you like a glove. Once you've found the venue that's the right fit for you, our team's got your back in selecting everything from mouthwatering catering to breathtaking décor and entertainment that'll keep the party going strong.
Your vision is the star of the show, while still being respectful of your budget. We'll collaborate with you and your partner to whip up a totally customized, personalized celebration that reflects your unique style and preferences.
With decades of experience under our belt, we've got all the essential resources and top-notch equipment to make your wedding stand out. From delicious food and drinks to florals, tables, chairs, and other must-haves, we've got you covered.
Throughout the entire planning process and the event itself, we're there to support you. We'll make sure everything runs like clockwork, so you can relax and soak in the joy of the celebration. When you choose Wedgewood Events, get ready for an unforgettable celebration that'll have you and your guests grinning from ear to ear!
OUR TEAM IS EAGER TO SHOW YOU AROUND OUR REMARKABLE VENUES
Book your tour now and embark on the journey to your special day!
Book Now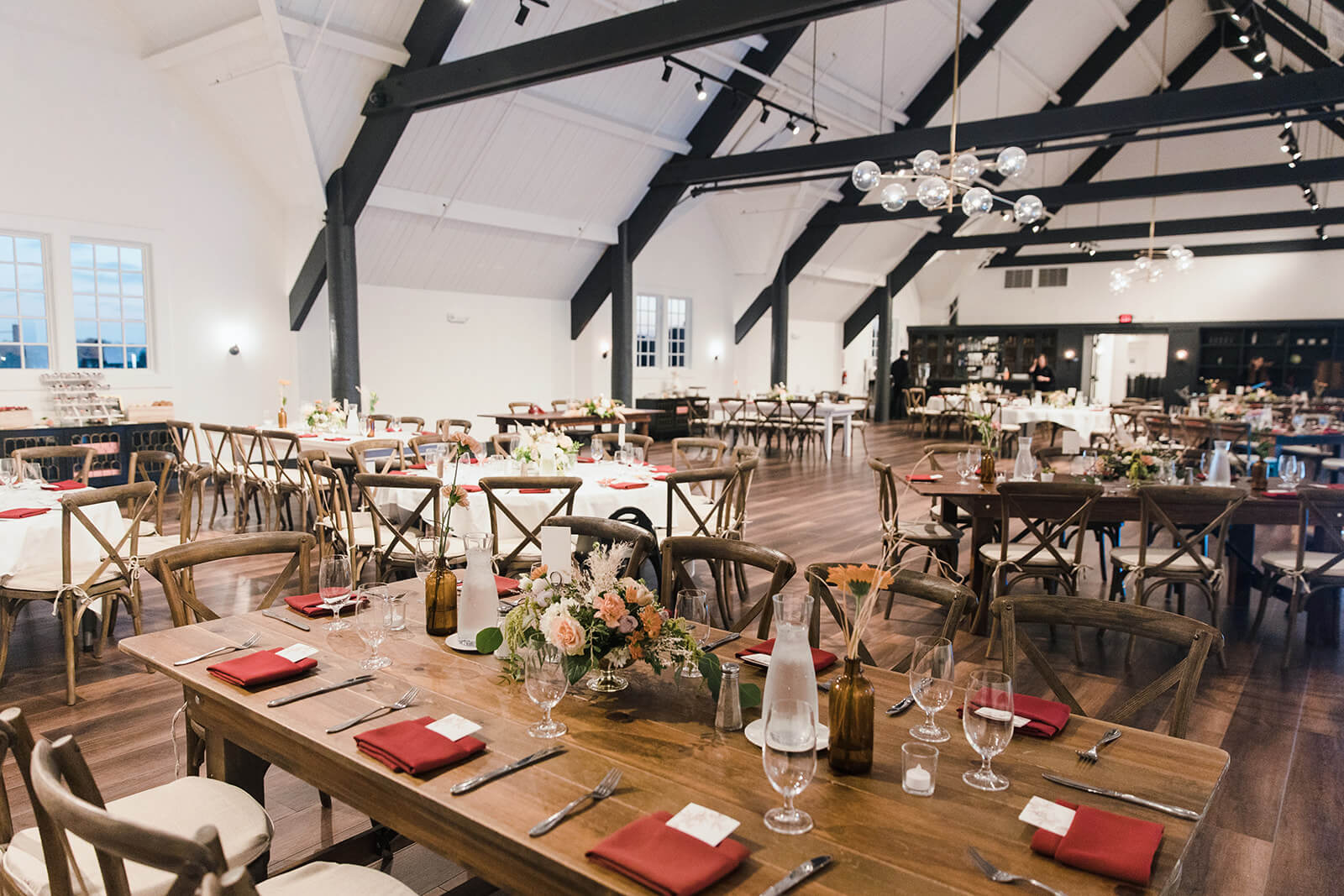 Your All-Inclusive Guide to What Happens During the Reception
While every wedding is unique, there are traditionally some common factors to how a wedding day unfolds. On average, weddings typically last between five to six hours.
The first thing you can expect is the ceremony. The length and formality of the ceremony will depend on the couple. Generally, most wedding ceremonies last about 15-30 minutes, while more traditional religious ceremonies may extend to 45-60 minutes.
After the ceremony, the wedding couple and their VIPs (the wedding party and immediate family) typically gather to take photos together. During this time, the rest of the wedding guests will head to cocktail hour. While it does have a practical purpose, cocktail hour is one of the most fun parts of the wedding! Many times, there will be some appetizers and drinks to tide guests over until the main meal is served. There is also usually music either provided by a DJ or a live band.
Following cocktail hour, guests are usually invited to find their seats in the reception space. After guests are settled, the DJ will announce the wedding party and the newlyweds. This moment is intended to be a joyful and lighthearted celebration, often featuring fun dances by the wedding party as they make their entrance. Often, the wedding couple will go straight from the grand entrance into their first dance as a married couple. After the first dance (which can also happen after dinner instead), many times there will be a welcome speech from the couple or their parents, thanking everyone for attending their special day. And with that, a delicious lunch or dinner is served!
Once the meal service winds down, it's customary for speeches and toasts to commence. Interestingly, the tradition of toasting can be traced back to 6th-century Greece, making it a long-standing and meaningful aspect of wedding celebrations. Traditionally, the father of the couple will toast first, followed by the best man and maid of honor. For those opting for an ""open mic"" approach, the DJ opens up the floor for anyone who wishes to share their thoughts. Bear in mind an open mic may take more time than anticipated,so if you'd like to have an open mic for your toasts, be sure to tell your DJ in advance to allocate around 15 minutes for this activity.
Following the toasts, the dance floor beckons! It is customary for the wedding couple to share special dances with their parents. Then, the bride will do what's called a bouquet toss where all the single women are invited to the dance floor in order to catch her bouquet. Whoever catches the bouquet is said to be the next to get married! Next up, the groom will do the garter toss where all single men are called to the dance floor. The groom will then take the garter off the bride and toss it into the crowd of men.
Last but not least, the couple will do their ceremonial cake cutting. This marks the end of the formalities and signals the beginning of the most exciting part of the evening - open dancing!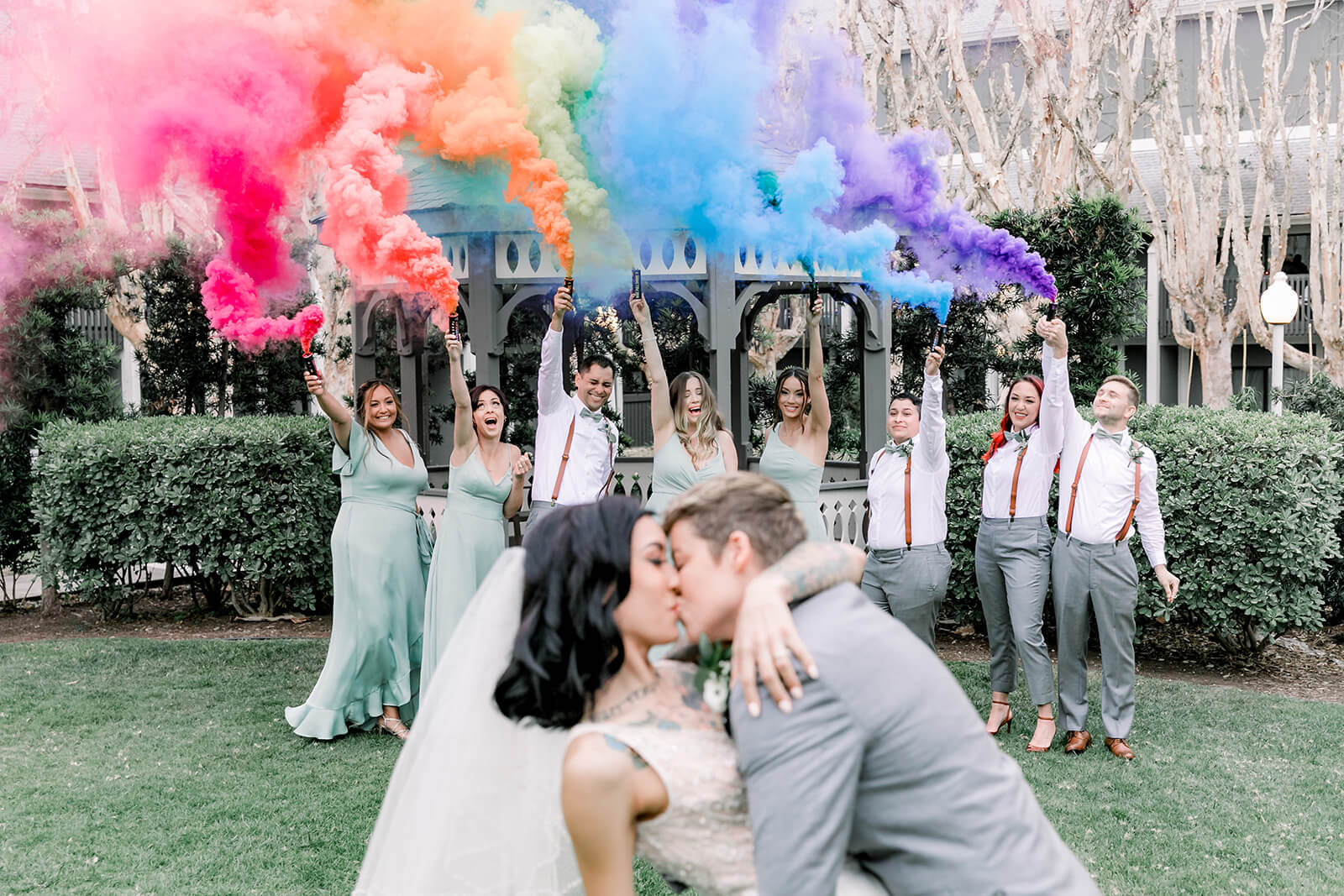 Crafting Your Wedding Guest Lineup
Now that you have some of the basics of wedding planning down, you may be wondering how to draft your wedding guest list. While it may seem straightforward, deciding whom to invite can pose some challenges. What about when parents or other family members start giving their input on who to invite? Things can start to get a little complicated, so read below for some tips on how to know who to invite to your extraordinary day.
To Invite or Not to Invite: Questions to Ask
Would you treat this person to dinner on a regular night out?
If your first thought is no way, you might want to reconsider adding them to your list. Now of course, just because you don't necessarily want to spend an ordinary Friday night out on the town with your Aunt Joan doesn't mean you shouldn't invite her. Family dynamics can be intricate, but this question can be especially helpful when you're not quite sure whether to invite a loose friend or acquaintance. If the thought of hanging out with them and treating them to dinner in your "regular life" sounds unappealing, you might want to leave them off the list.
When was the last time you talked to this person? How often do you talk to them?
Will not inviting this person cause conflict with your partner, or anyone financially contributing to the wedding?
Invitation Revelation: Other Info to Know About Invitations
Keep in mind that traditionally there is about a 75-80% acceptance rate among those you invite to your wedding. So, if your goal is to have 100 guests attend, it's a good idea to invite a slightly larger number, maybe a little over 100 people. This way, you can account for the possibility that not everyone will be able to make it, ensuring you have the desired number of attendees to share in your joyous celebration.
Remember to set an RSVP date. Ask your venue team when they'll need the final guest count from you. At Wedgewood Weddings and Events, you have the flexibility to adjust your final guest count up to 10 days before the wedding day. However, for other venues, you might need to provide the final count several weeks in advance. To avoid any last-minute rush, give yourself some buffer time between the RSVP date written on your invitations and the actual date you need to provide the count to your venue. This will allow you ample opportunity to track down any folks who may have forgotten to RSVP.
You might also be curious about when to send out your wedding invitations. Contrary to what some couples believe, the traditional timeline for sending out wedding invitations is around six to eight weeks before your wedding date. Nowadays, many couples opt to send out save the dates, which is a stripped down version of your invitation with just the wedding date and city it will be held. Feel free to send out save-the-dates as early as a year before your wedding day, especially if you have guests who need to travel. This allows them ample time to plan and make necessary arrangements for your special day.
COME AND SEE WHY WE'VE BEEN AN INDUSTRY LEADER SINCE 1986
Take the first step toward your extraordinary wedding celebration!
Book Your Tour Now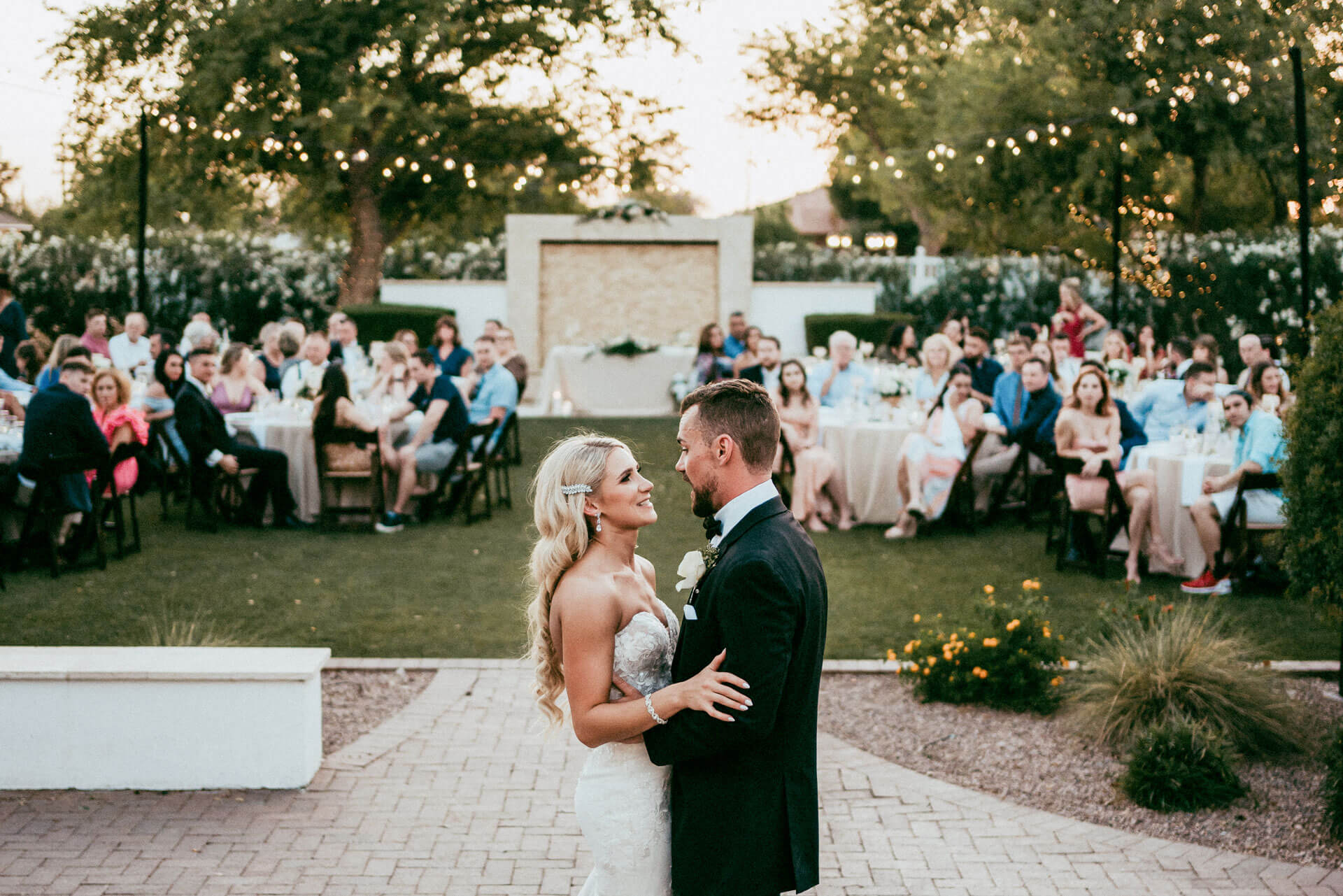 5 Whimsical Wedding Styles to Wow Your Guests
When it comes to wedding styles, the possibilities are endless. Your vision, the style of your venue, and the time of year you're tying the knot all play a role in shaping the direction you can take. Below, we've gathered some exciting ideas to explore:
Boho
Embrace a whimsical and carefree vibe with this laid-back style! You can bring it to life by incorporating playful elements like macrame, dream catchers, and a vibrant mix of colorful textiles. Let flowers and greenery work their magic to achieve the look you're going for. Oh, and don't forget the star of the ceremony – a Persian rug down the aisle that'll have your guests talking in no time!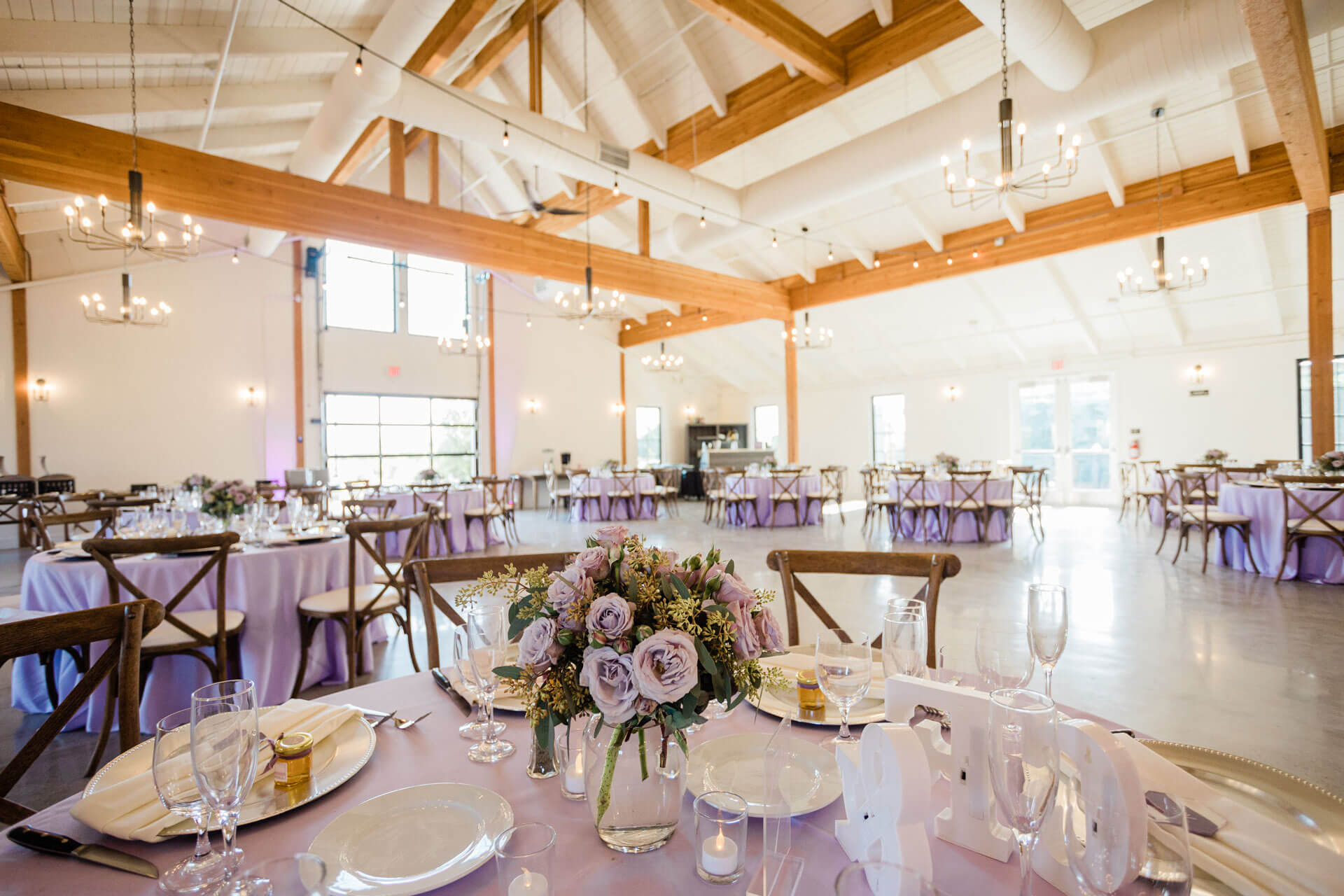 Expert Insights and Fabulous Tips for Your Big Day Bash
Consider doing a first look.
While traditionally the wedding couple doesn't see each other before the ceremony, the first look (when you and your partner see each other before the ceremony and take photos together) is a wedding trend that's here to stay. We love it because it's an intimate moment between just you and your partner without the eyes of all your guests on you. It can help to calm those pre-ceremony jitters. Plus, it allows you a lot more time for photos before the ceremony which will help with the timeline and can leave you more time to join cocktail hour!
Consider ditching party favors.
Write a timeline and distribute it to your VIPs.
TAKE THE FIRST STEP TOWARDS CRAFTING YOUR WEDDING DAY
Schedule your visit now and let us guide you every step of the way!
Contact Us
TRANSITION FROM

"Yes" to "I Do"
Wedgewood Events is here to help! With a legacy dating back to 1986, we've redefined the wedding planning experience. Say goodbye to stress and hassle as our expert team handles every detail, allowing you to savor your engagement to the fullest. Our customizable all-inclusive packages make planning a breeze, ensuring a seamless journey from your first tour to your memorable last dance.
CONTACT AN EVENT EXPERT
Get the latest event advice and help choosing a venue to suit your quince celebration.