RENEW YOUR LOVE:

Vow Renewals
LEARN MORE ABOUT VOW RENEWALS AND DISCOVER YOUR IDEAL VENUE
Let's Start Planning!
Contact our event experts and start planning your vow renewal today!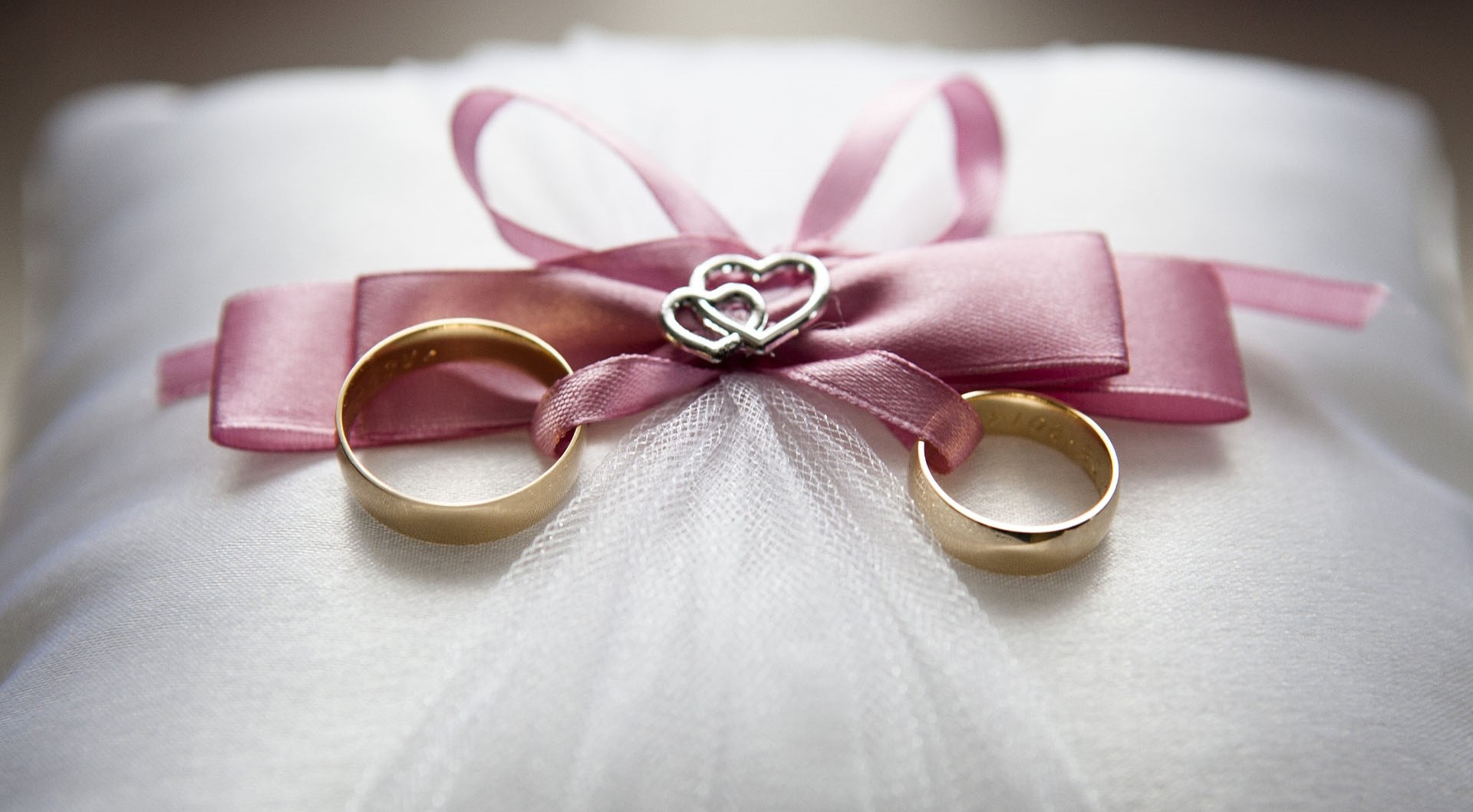 VOW RENEWALS


Our Exceptional Space
Ready to create a timeless moment? Step into a world where love's journey is celebrated anew, and where Wedgewood Weddings & Events transforms your vow renewal into an unforgettable experience. Schedule a venue tour today, and let's start planning the ideal vow renewal celebration that will capture the essence of your enduring love story.
Vow renewal ceremonies have seen a 25% increase in popularity over the past decade.
65% of vow renewals are held to celebrate milestone anniversaries, such as the 10th, 25th, or 50th.
The average number of years a couple has been married before renewing their vows is 20.
Around 80% of couples choose to write personalized vows for their vow renewal ceremonies.
CONTACT AN EVENT EXPERT
Get the latest event advice and help choosing a venue to suit your needs.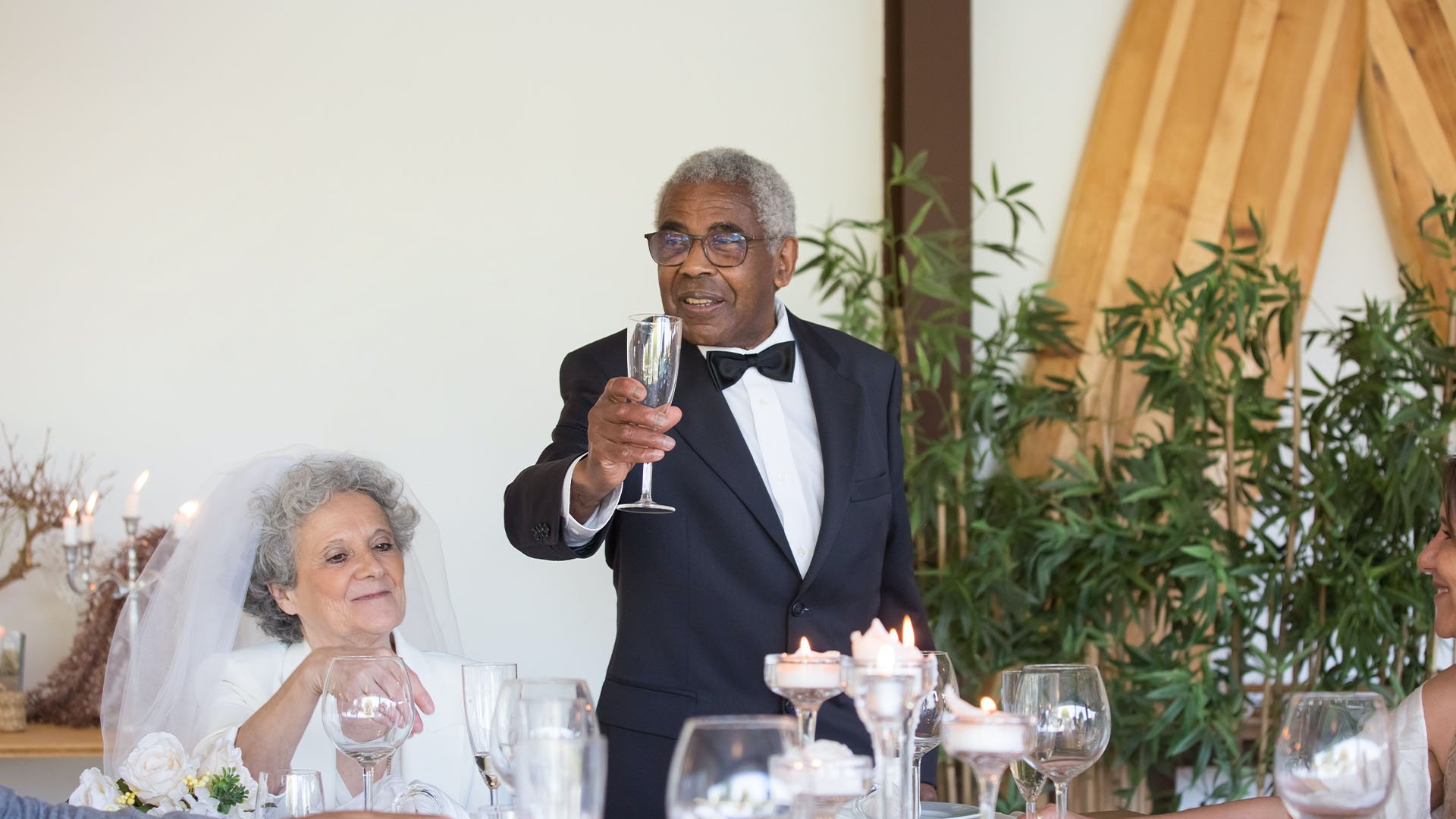 Vow renewals represent a poignant reaffirmation of the promises shared between two individuals. This ceremony transcends the initial exchange of vows, offering an opportunity to reflect upon the unfolded journey and recommit to the path ahead. While not bound by legal formalities, vow renewals hold immense sentimental value, providing a poignant moment to celebrate enduring love, mutual growth, and shared experiences. They serve as a testament to the resilience of a relationship, a deliberate choice to continue writing the story together. Whether marking a milestone anniversary or simply a heartfelt desire to rekindle the flame, vow renewals stand as a touching expression of commitment, encapsulating the enduring nature of a shared life's voyage.
Exploring the Heart of Vow Renewals
Vow renewals are more than just ceremonies; they are celebrations of enduring love, a testament to the strength of the union you've crafted. These celebrations are unique in relationships, where couples reaffirm their promises, embracing their joyous journey together.
A Deeper Connection
Unlike the whirlwind of wedding planning, vow renewals emanate a refined charm. They aren't about chasing perfection but embracing imperfections and acknowledging the highs and lows that have tied your lives together. These celebrations spotlight your shared history, allowing you to bask in the warmth of cherished memories and the promise of a future yet to unfold.
Embracing the Essence of Love
In a world where trends change and flow, vow renewals remain timeless. They sidestep extravagance, favoring a genuine reflection of your unique bond. No grandiose gestures are needed; it's about savoring quiet moments of togetherness and reaffirming the vows that have stood the test of time.
As you plan your vow renewal, remember it's not about adhering to standards or creating a fairytale spectacle. It's about crafting an experience that genuinely reflects your journey. A celebration that radiates the sincerity of your commitment. Vow renewal celebrations embody growth, authenticity, and the enduring beauty of love's journey.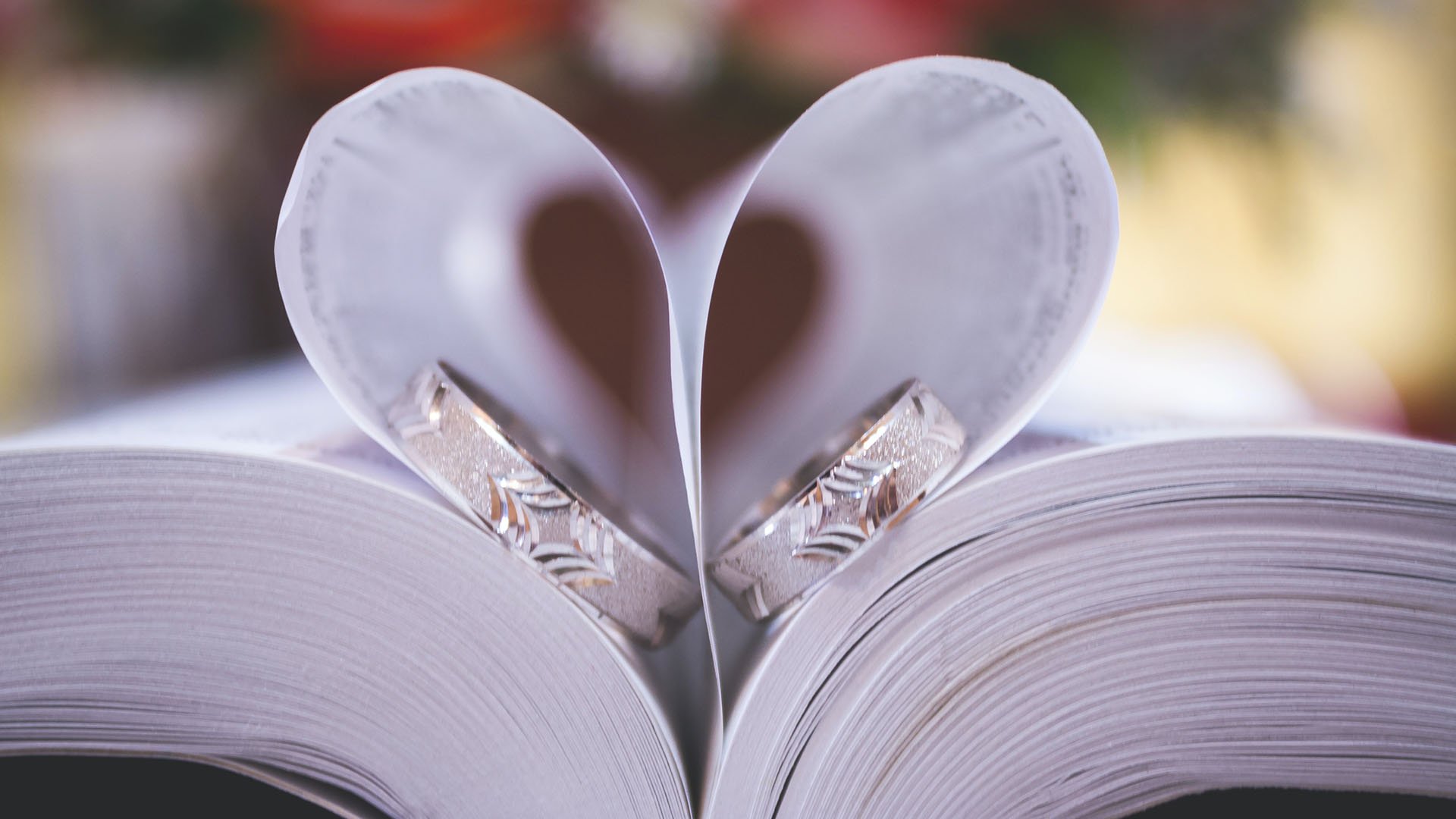 Planning Your Vow Renewal
A Comprehensive Checklist
Planning a vow renewal is a meticulous process that involves careful organization and attention to detail. To ensure that your celebration is seamless and memorable, following a comprehensive checklist covering every event aspect is essential. Here's a breakdown of the key items you need to consider when planning your vow renewal, complete with practical examples:
Setting the Date and Budget
Choose a date that holds significance to you both. For instance, celebrate your 10th wedding anniversary or another meaningful milestone. Determine your budget by estimating costs for venue, catering, attire, décor, and other essentials.
Selecting a Venue
Decide whether you want an intimate backyard gathering or an elegant ballroom affair. Consider venues like botanical gardens, beach resorts, or historical landmarks. For instance, choose a beachfront resort like La Jolla Cove Rooftop by Wedgewood Events for a romantic seaside vow renewal. Barker House by Wedgewood Events for a historical landmark for a meaningful vow renewal.
Invitations and Guest List
Create a guest list based on close friends, family, and loved ones who have been part of your journey. Design invitations that reflect your theme: vintage, rustic, or modern. For example, design rustic-inspired invitations with floral motifs and earthy tones.
Attire for You and Your Partner
Choose attire that suits your theme and personal style. Opt for outfits that reflect your personality, such as a flowing bohemian dress or a classic tuxedo. For instance, consider a lace-adorned dress and suspenders for a rustic-chic look if you're having a rustic-themed vow renewal.
Décor and Theme
Decide on a décor theme that resonates with your vintage, elegant, or cultural journey. Incorporate elements like centerpieces, table linens, and ceremony décor. For a garden-themed vow renewal, adorn tables with mason jar centerpieces filled with fresh wildflowers.
Ceremony Officiant and Script
Choose an officiant who knows your story and can tailor the script to reflect your journey. Include personal anecdotes and readings that hold special meaning. If a close friend officiates, they can share humorous stories and heartfelt insights about your relationship.
Vows and Readings
Write vows that encapsulate your journey and commitment. Incorporate readings from literature, poetry, or religious texts that resonate with you both. For example, share a passage from your favorite novel that mirrors your love story.
Music Selection
Choose music that complements the mood of your celebration. For the processional, opt for a song that holds sentimental value. During the reception, include a playlist that spans your relationship's key moments – from your first dance song at your wedding to tracks that marked milestones.
Culinary Experience
Craft a menu that reflects your journey, incorporating dishes that hold personal significance. For instance, serve the same dessert you had on your first date. Create a signature cocktail named after a place you've traveled together.
Photography and Videography
Hire a photographer and videographer to capture the day's special moments. Discuss your vision and preferred style with them. For instance, request candid shots of your loved ones during heartfelt toasts.
This comprehensive checklist serves as a trusted guide, ensuring no important element is overlooked. From selecting the ideal venue to curating personalized vows, every step contributes to a celebration that beautifully reaffirms your enduring love. With this checklist, you're well-equipped to create an event that will be cherished for years to come. Embrace each task with joy, for in the meticulous planning lies the promise of a truly extraordinary vow renewal experience.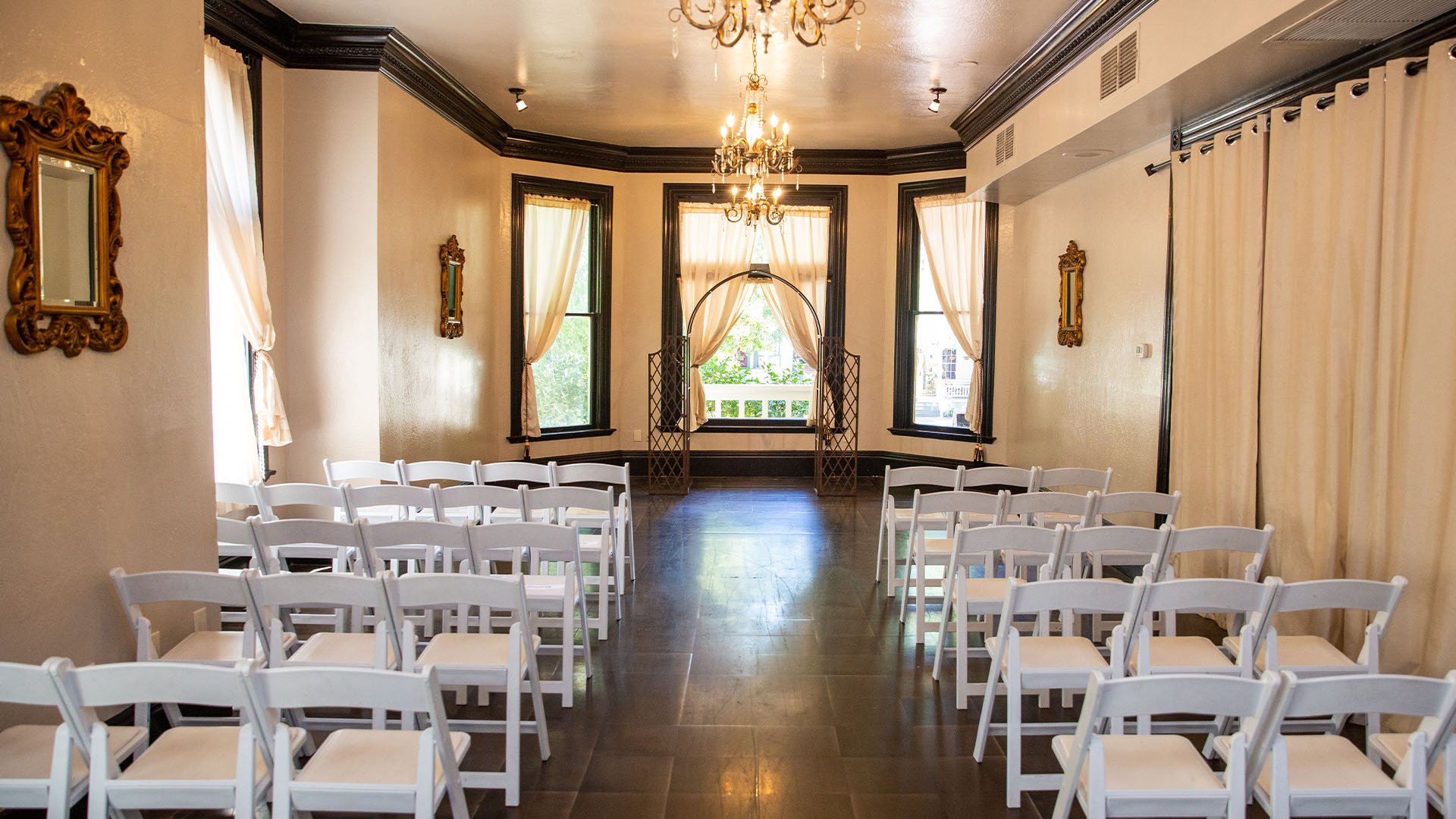 Choose Wedgewood Weddings & Events as Your Venue
Elevate Your Vow Renewal Celebration
Choosing the ideal venue for your vow renewal can shape your celebration's atmosphere and experience. Wedgewood Weddings & Events is an ideal choice to host your vow renewal, offering a range of benefits beyond a mere location.
Crafted Ambiance and Elegance
Wedgewood Weddings & Events venues are meticulously designed to encapsulate various themes and styles, ensuring a backdrop that resonates with your vision. Whether you desire a rustic charm, a modern sophistication, or a timeless elegance, our venues provide the canvas to bring your amazing day to life. Imagine celebrating your vow renewal at Winchester Estate, an opulent venue with timeless grandeur.
Professional Expertise and Personalization
The Wedgewood Weddings & Events team boasts unmatched expertise in orchestrating events, enabling you to easily navigate every aspect of your vow renewal. Our event coordinators offer personalized assistance, from suggesting layouts to recommending vendors, ensuring your celebration reflects your unique love story. Wedgewood Weddings & Events professionals seamlessly curate your day, alleviating stress and allowing you to savor the moments.
All-Inclusive Convenience
Wedgewood Weddings & Events venues offer comprehensive packages that cover essential elements such as tables, chairs, linens, and catering. This streamlines the planning process, eliminating the need to source these elements individually. At any of our venues, you'll experience the convenience of a package that covers every detail, allowing you to focus solely on enjoying the festivities.
Weather Versatility
The unpredictability of outdoor vow renewals is alleviated by choosing a Wedgewood Weddings & Events venue that provides indoor and outdoor options. In the face of changing weather, your celebration remains uninterrupted. Picture exchanging vows in the serene garden of Stonebridge Manor, with the assurance of a seamless transition to the elegant indoor event hall if the weather takes a turn.
Customizable Elegance
We allow for the personalization of spaces to echo your love story's uniqueness. You create an ambiance that mirrors your journey by infusing your chosen décor, lighting, and arrangements. Transform Sterling Hotel into a dreamlike setting that encapsulates your shared experiences and highlights your connection.
Unforgettable Experience for Guests
Wedgewood Weddings & Events venues enhance the guest experience through amenities, ample parking, and well-appointed facilities. Your loved ones can relish the celebration without any inconvenience. Brittany Hill, for instance, elevates the guest experience with its luxurious offerings, ensuring a day of comfort and enjoyment.
Timeless Memories in Captivating Settings
Our venues are the backdrop for lasting memories and captivating photographs. The architectural splendor, landscaped gardens, and intricate details intertwine with your vow renewal's story. Each snapshot taken at Danza Del Sol Winery immortalizes your love and encapsulates the venue's unique charm.
Choosing a Wedgewood Weddings & Events venue for your vow renewal unlocks advantages that elevate your celebration to unparalleled heights. Each aspect contributes to an extraordinary experience, from tailored ambiance to seamless convenience. Opting for one of our venues isn't just selecting a space; it's a decision to infuse your vow renewal with spectacular elegance, ensuring the memories created are as enduring as your love.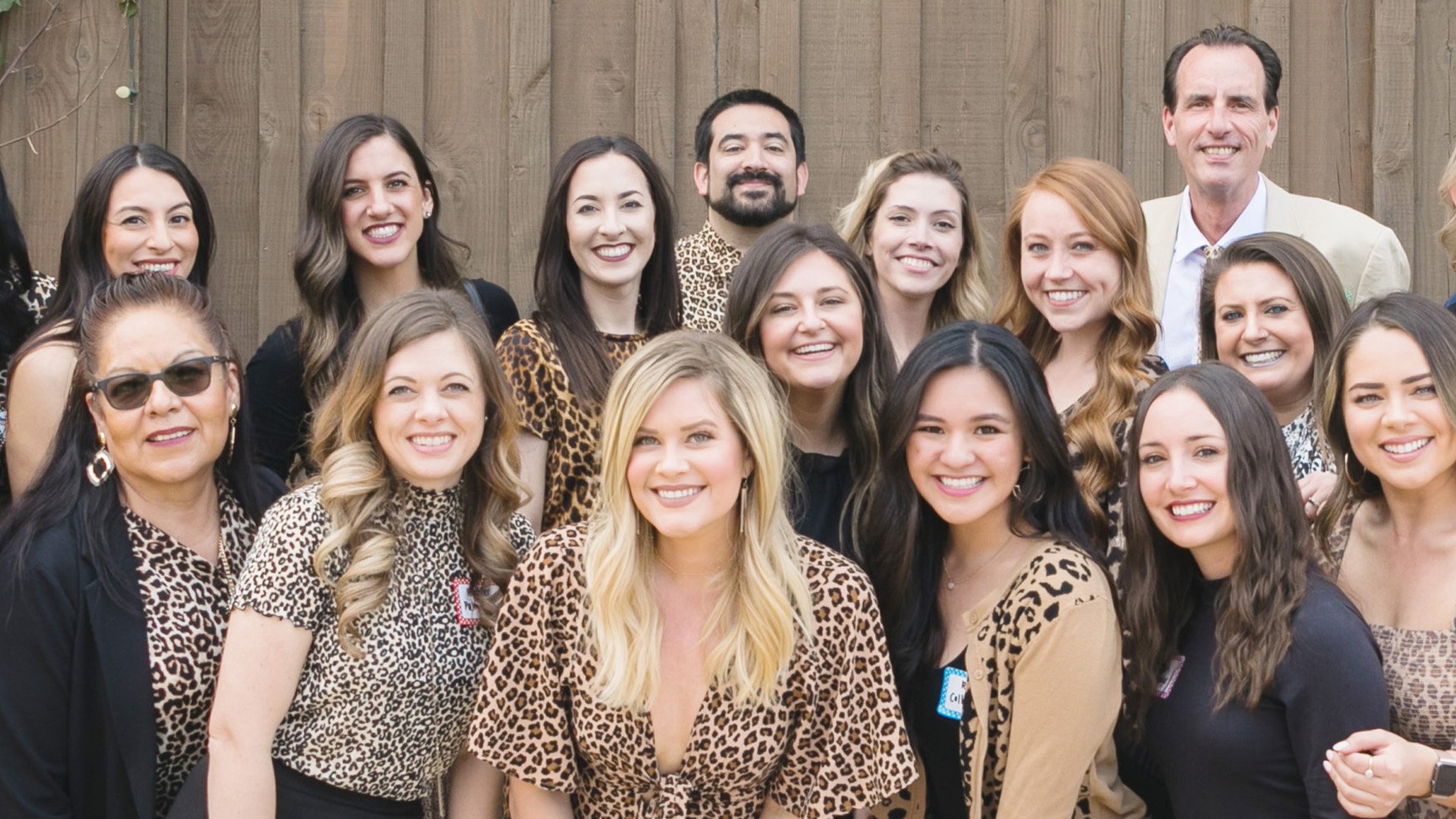 with the Wedgewood Events Team of Experts
Your vow renewal marks a significant chapter in your love story, a moment to reaffirm your commitment and celebrate your shared journey. To ensure your celebration is nothing short of exceptional, consider enlisting the expertise of our Wedgewood Weddings & Events team. With our skilled professionals, you'll transform your vision into reality, crafting an extraordinary and meaningful vow renewal.
Personalized Consultation
The process begins with a personalized consultation with one of our Wedgewood Weddings & Events team. They take the time to understand your love story, preferences, and vision. Whether you imagine an intimate garden affair or an elegant celebration, our experts listen attentively, ensuring every detail aligns with your vision.
Tailored Theme and Aesthetic
Our team specializes in curating themes and aesthetics that reflect your unique journey. Drawing inspiration from your love story, we weave décor, colors, and ambiance together to create a cohesive and breathtaking setting. From rustic charm to opulent elegance, our experts meticulously craft an atmosphere that resonates with your personality.
Seamless Logistics
Planning a vow renewal involves intricate logistics, from vendor coordination to timing precision. Our team handles these complexities with finesse, ensuring every element seamlessly comes together. The team's expertise guarantees a smooth flow of events, allowing you to relax and immerse yourself in the celebration.
Professional Vendor Network
Wedgewood Weddings & Events has a network of trusted vendors who excel in their fields. From florists to photographers, you'll have access to professionals who are well-versed in creating awe-inspiring vow renewals. Our team ensures that each vendor aligns with your vision, contributing to a harmonious and cohesive celebration.
Culinary Excellence
Crafting a memorable culinary experience is a hallmark of Wedgewood Weddings & Events. Our award-winning culinary team designs an amazing menu that will delight your guests. From delectable hors d'oeuvres to a sumptuous main course, every dish is prepared with precision and presented beautifully, adding an unforgettable element to your celebration.
Stress-Free Execution
On the day of your vow renewal, our team orchestrates every detail flawlessly. Our seasoned coordinators manage the event's timeline, ensuring a seamless transition from the ceremony to the reception. You and your partner can revel in each moment, knowing that the team is dedicated to creating a worry-free experience.
Capturing Memories
Our team works closely with photographers and videographers to ensure every meaningful moment is documented. From heartfelt exchanges of vows to joyful dance floor celebrations, your vow renewal memories are preserved in exquisite detail.
Unforgettable Celebration
Crafting your vow renewal with the Wedgewood Weddings & Events team results in an unforgettable celebration that mirrors your love story's depth. The team's meticulous planning, attention to detail, and dedication to excellence culminate in a day that exceeds your expectations. Your vow renewal becomes a symphony of love orchestrated by experts who understand the significance of this milestone.

Entrusting your vow renewal to Wedgewood Weddings & Events team empowers you to create a celebration that's a true reflection of your love. Our professionals collaborate with you to design an event that captures the essence of your journey and encapsulates your emotions. With our experts, your amazing vow renewal becomes a beautiful reality, allowing you and your partner to bask in the joy of celebrating your enduring commitment.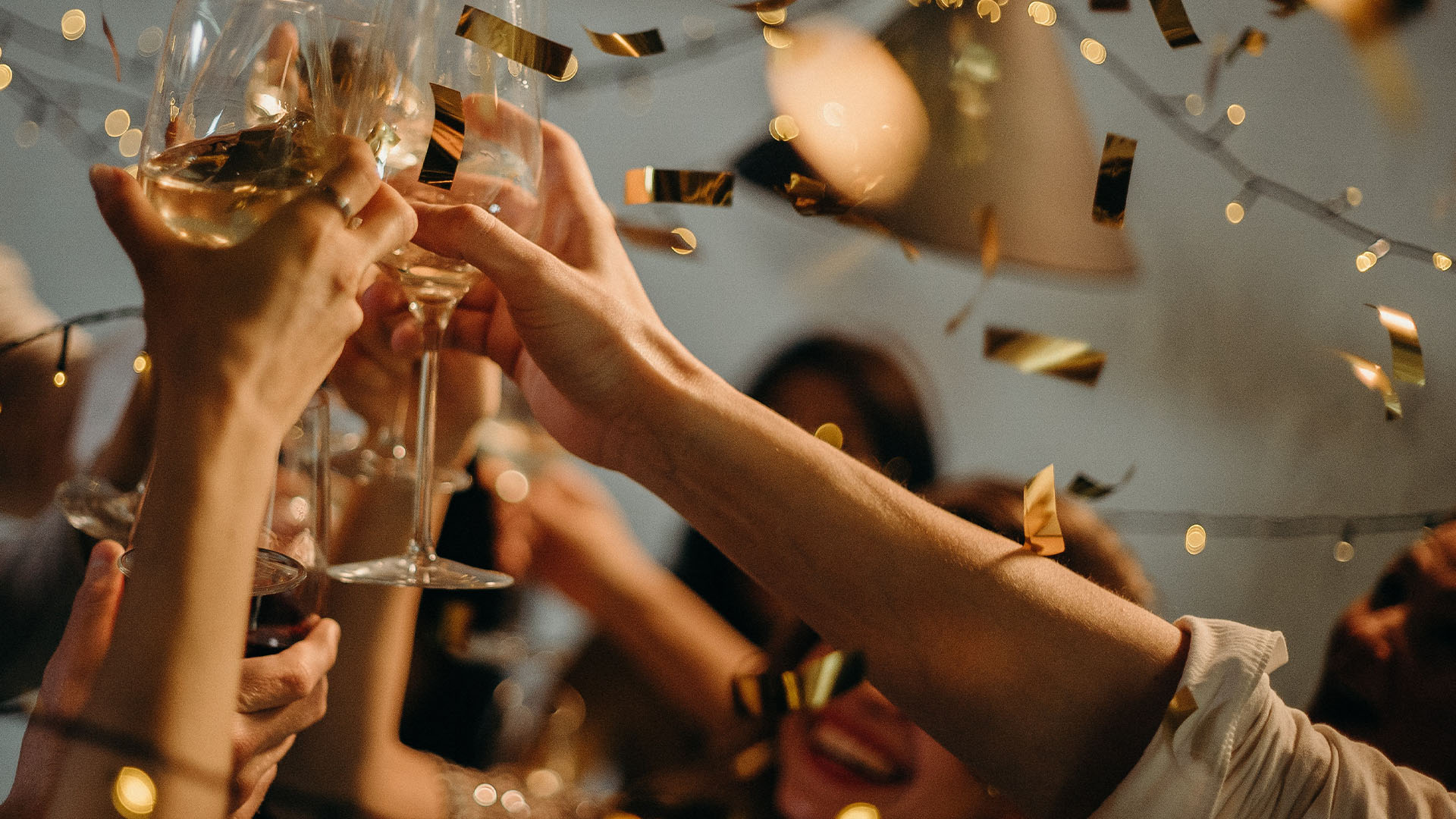 Establishing the guest list
Crafting Your Vow Renewal Guest List
Each person you invite plays a significant role in sharing this special moment with you and your partner. This guide offers insights into creating a guest list that reflects the depth of your relationship, your journey, and the connections that matter most.
Reflecting on Your Journey
Begin by reflecting on your journey as a couple. Consider the friends, family members, and loved ones integral to your relationship's growth. Think about those who have supported you through challenges and celebrated your milestones. This reflection will help you identify individuals contributing to your shared journey.
Personal and Meaningful Connections
Prioritize inviting those who hold a special place in your hearts. These could be immediate family members, close friends, and individuals who have played a significant role in your love story. Focus on creating an intimate gathering where you can engage deeply with each guest.
Acknowledging Milestones
If you're celebrating a specific milestone, such as an anniversary, consider including those present during your original wedding. Inviting family and friends who witnessed your initial vows can add a beautiful layer of continuity to your vow renewal.
Navigating Family Dynamics
Navigating family dynamics can be a delicate process. Strive to balance inviting close family members while maintaining a comfortable atmosphere. Communicate your intentions openly, ensuring everyone understands the event's significance.
Close Friends and Allies
Your closest friends and allies have likely walked beside you throughout your relationship. Their presence adds an element of camaraderie and shared history to your vow renewal. Consider inviting those who have witnessed your love story unfold.
Size and Intimacy
The size of your guest list influences the level of intimacy at your vow renewal. A smaller guest list allows for more meaningful interactions and shared moments. However, if you wish to include a larger circle, ensure the atmosphere remains warm and welcoming for all attendees.
Consideration for Travel
If you're having a destination vow renewal, be mindful of the travel implications for your guests. Ensure that the individuals you invite are able and willing to make the journey. Provide ample notice and information to assist them in planning their travel arrangements.
Special Invitations
Consider extending invitations to individuals who played key roles in your life journey, such as mentors, colleagues, or community leaders. Their presence can symbolize the diverse influences that have shaped your relationship.
Children and Next Generations
Decide whether you want to include children and next-generation family members in your vow renewal. Their presence can add a touch of innocence and joy to the celebration. If you include them, consider providing age-appropriate activities to keep them engaged.
Remember that your guest list is ultimately a reflection of your relationship. Be open to adjustments and changes based on unexpected circumstances or shifting priorities. Focus on creating an atmosphere where you and your partner are surrounded by those who genuinely cherish your journey together.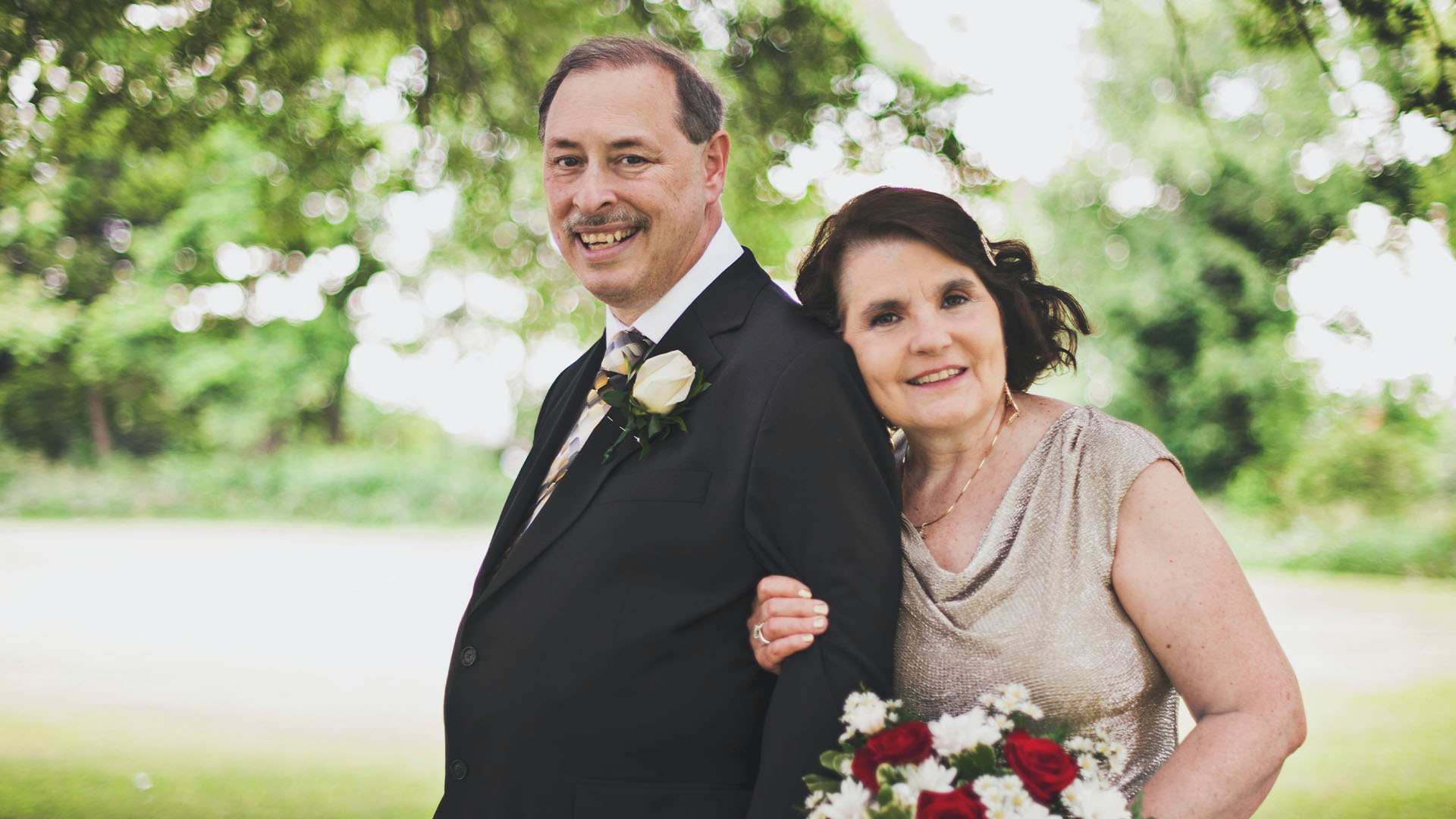 Expressing Your Love Story Through Fashion
Your vow renewal is a canvas to express the journey you've shared, and your attire plays a significant role in painting that picture. Choosing the ideal outfits and styling enhances the ambiance of the celebration and allows you and your partner to showcase your evolving love story.
Reflecting Your Journey
Your vow renewal attire should reflect the evolution of your relationship. Consider styles that resonate with the journey you've undertaken together. For instance, if you've embraced a journey of adventure, opt for attire that echoes a sense of wanderlust and exploration.
Honoring Your Original Wedding Attire
Consider incorporating elements from your original wedding attire if you're celebrating a milestone anniversary. This could involve wearing jewelry or a clothing accessory that holds sentimental value. These touches pay homage to your enduring commitment.
Harmonizing with the Theme
If your vow renewal has a specific theme or aesthetic, choose attire that harmonizes with it. For instance, if you're hosting a rustic barn celebration, opt for attire that exudes a relaxed and natural vibe. A flowing bohemian dress or a linen suit could complement the theme perfectly.
Coordinating Ensembles
While your attire doesn't need to match identically, coordinating ensembles create a visually pleasing effect. Choose colors, fabrics, or details that complement each other. For example, if the bride wears a blush-toned gown, the groom could wear a tie or pocket square in a matching shade.
Personalizing Details
Incorporate personal touches into your attire that narrate your love story. Embroider your wedding date on the inside of a suit jacket or incorporate fabric from your original wedding attire into a new accessory. These small details infuse deeper meaning into your ensemble.
Embracing Individual Styles
Your vow renewal attire allows you to embrace your individual styles while celebrating unity. Each partner's outfit can reflect their unique personalities and preferences. This could mean choosing attire that showcases your love for vintage fashion or modern elegance.
Comfort and Movement
Prioritize comfort and ease of movement in your chosen attire. Your celebration involves various activities, from walking down the aisle to dancing the night away. Select fabrics that allow you to move freely and feel at ease throughout the day.
Accessorizing with Meaning
Accessories offer a creative outlet for expressing your love story. Consider incorporating accessories with sentimental value, such as a necklace passed down through generations or cufflinks engraved with a special message.
Professional Styling
Consider enlisting the services of a professional stylist or designer to guide your attire choices. A stylist can provide valuable insights on silhouettes, colors, and styles that flatter your body type and align with your vision.
Ultimately, your attire should align with your vision for your vow renewal. You can express your unique love story through fashion in attire and styling. By selecting ensembles that harmonize with your journey, embrace your individuality, and reflect the celebration's theme, you and your partner will walk down the aisle in outfits that embody the beauty of your relationship.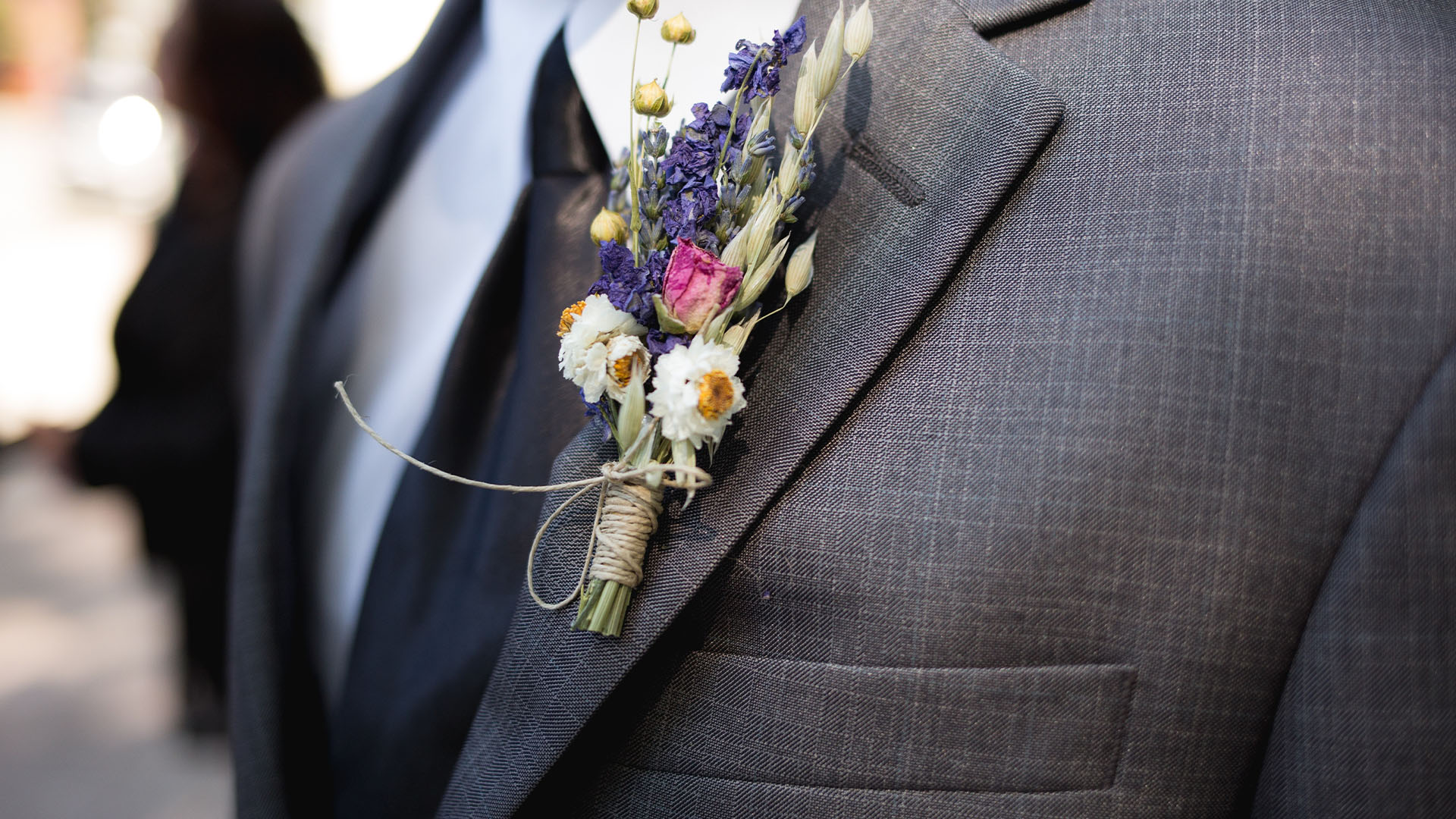 Guiding Your Loved Ones' Fashion Choices for Your Vow Renewal
As you plan your vow renewal, ensuring that your guests feel comfortable and appropriately dressed adds to the overall ambiance of the celebration. Guiding your loved ones' attire choices can contribute to a cohesive and harmonious atmosphere, allowing everyone to share in the joy of your special day. This chapter provides insights into communicating guest attire expectations with grace and clarity.
Setting the Tone
Consider the overall vibe of your vow renewal when communicating guest attire expectations. If you're hosting a casual garden affair, convey a relaxed and informal dress code. Conversely, if your celebration exudes elegance, communicate that a more formal attire is appropriate.
Clearly Stated Dress Code
Use clear and concise language when communicating the dress code. Whether it's "casual chic," "black-tie optional," or "rustic elegance," providing a specific dress code helps guests understand the level of formality expected.
Theme Integration
If your vow renewal has a specific theme, encourage guests to integrate these elements into their attire. For instance, suggest light and breezy fabrics for a seaside-inspired look if you're having a beachfront celebration.
Consider the Venue
The venue can provide cues for appropriate guest attire. A grand ballroom may call for more formal attire, while a beachside celebration may allow for a more relaxed and comfortable outfit.
Include Attire Suggestions
Consider offering attire suggestions to help guests make informed choices. If your vow renewal is outdoors, suggest comfortable footwear for walking on grass or sand. If it's an evening event, guide suitable outerwear.
Respect for Individuality
While it's important to communicate your expectations, respect that guests have their own personal styles. Allow flexibility within the dress code to accommodate varying preferences and body types.
Family-Friendly Attire
If your vow renewal is family-friendly, communicate attire expectations suitable for all ages. This ensures that children and older guests feel comfortable and included.
Cultural Considerations
If you have guests from diverse cultural backgrounds, consider cultural attire sensitivities. Communicate your expectations while respecting their cultural preferences.
Accessible Information
Provide attire information through various channels, such as your invitation, wedding website, or word of mouth. This ensures all guests receive the information and have ample time to prepare.
Warm and Welcoming Language
When communicating attire expectations, use warm and welcoming language. Express your excitement about having them join the celebration while providing the necessary guidance.

In guiding your guests' attire choices, you create an environment where everyone feels comfortable and aligned with the celebration's tone. By communicating expectations with clarity, respect, and consideration for individuality, you enable your loved ones to contribute to your vow renewal's harmonious and joyous atmosphere.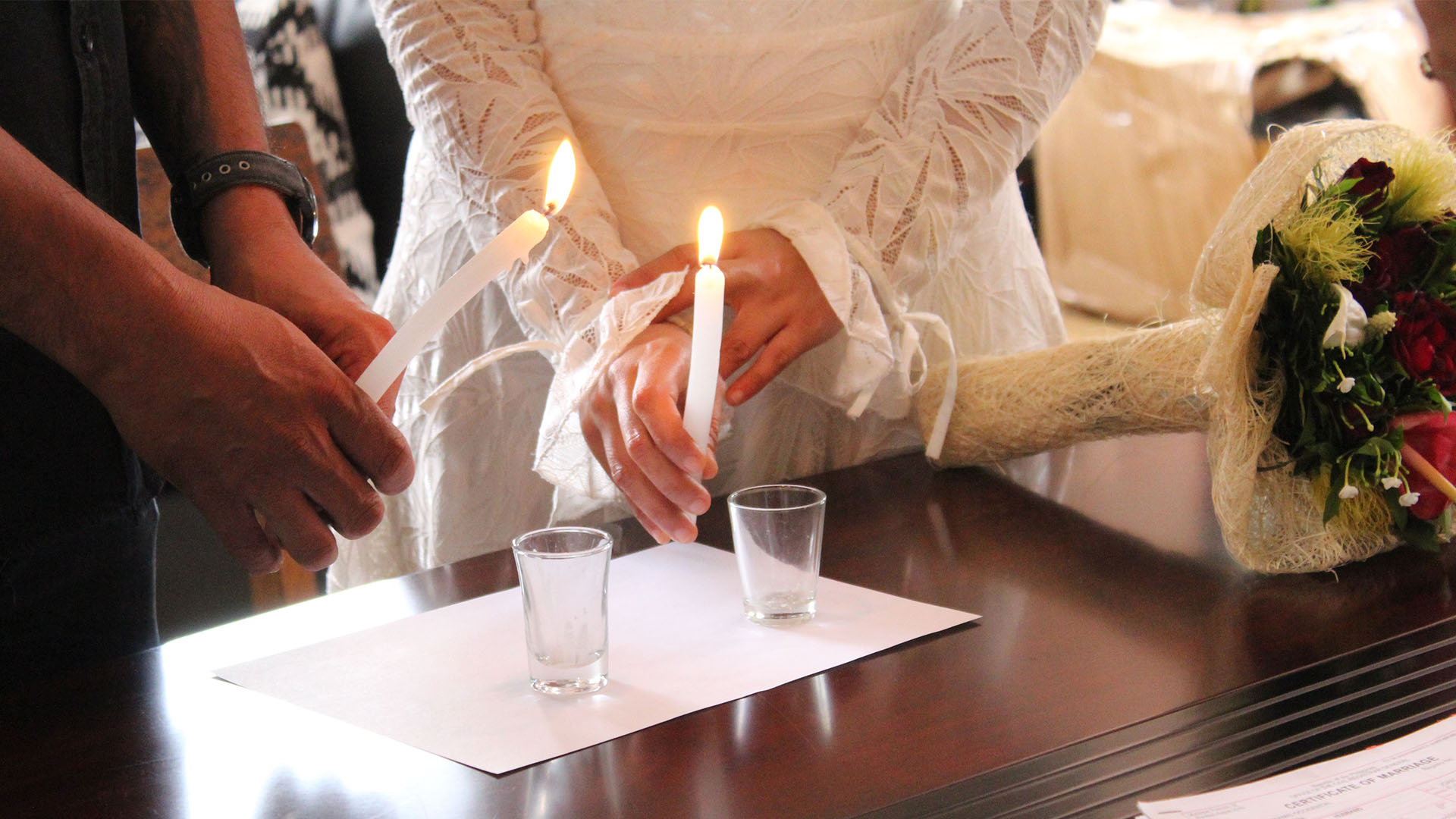 Embracing Joy and Celebration
Making the Most of Your Vow Renewal Day
The day of your vow renewal is a culmination of your love story, a moment to celebrate your journey and reaffirm your commitment. It's a time to revel in the joy of shared memories, the support of loved ones, and the promise of a future filled with love. This chapter offers insights into how to fully embrace the celebration and create cherished memories on this special day.
Start with Mindful Moments
Begin your day with mindfulness. Take a few quiet moments to reflect on the journey that has led you to this day. Ground yourself in the significance of the occasion and set your intentions for the celebration ahead.
Surround Yourself with Loved Ones
Your vow renewal is a gathering of those who hold a special place in your hearts. Embrace the joy of reuniting with family and friends, sharing stories, and creating new memories together. Take the time to personally greet and connect with each guest.
Cherish Every Moment
From getting ready to the final dance, cherish each moment of the day. Take mental snapshots of the small details – the smiles, laughter, and heartfelt embraces. These moments weave together to create a tapestry of memories you'll treasure.
Share Personal Vows and Readings
If you've chosen to share personal vows or readings, savor these intimate moments. Let your words flow from the heart, expressing your love, gratitude, and dreams for the future. These moments are a testament to the depth of your connection.
Dance Like Nobody's Watching
The dance floor is a place to let loose and celebrate. Whether it's your first dance or a lively group dance, allow yourself to dance like nobody's watching. Let the music carry you away and enjoy the freedom of movement.
Capture Candid Moments
Encourage your photographer and videographer to capture candid moments. These unscripted shots often capture genuine emotions and interactions. A candid photo of a shared laugh or a tearful hug can become a cherished memory.
Savor Culinary Delights
Take the time to savor the culinary delights that have been prepared for you and your guests. Enjoy the flavors, textures, and presentation of each dish. If there's a signature cocktail or dish with special significance, relish it with your partner.
Create a Memory Corner
Designate a corner with photographs, mementos, and memorabilia that tell the story of your journey. This becomes a place where guests can connect with your history and share their own memories.
Take a Moment Alone
Amid the festivities, find a quiet moment alone with your partner. Steal away to a secluded spot and bask in the significance of the day. It's a chance to reflect on your journey and the love that has brought you here.
Live in the Present
Amid the excitement, remember to stay present. Allow yourself to fully experience each emotion, each interaction, and each moment. By living in the present, you're truly immersing yourself in the celebration.
In celebrating your vow renewal, you're embracing the beauty of your love story and the journey you've shared. By savoring every moment, sharing personal expressions of love, and connecting with loved ones, you're creating a day filled with joy, memories, and heartfelt celebration. Let this day be a reflection of the love that has carried you through, and may it serve as a source of inspiration for the chapters yet to come.
Create Moments that

Shape Your Story
Join us at Wedgewood Events, where we understand the significance of vow renewals. Let us guide you in celebrating your enduring love within the exquisite spaces we offer.
CONTACT AN EVENT EXPERT
Get the latest event advice and help choosing a venue to suit your event celebration.