Kids` Birthday Celebrations
CREATE FUN AND MEMORABLE CHILDHOOD EXPERIENCES
Let's Start Planning!
Fill out the form below, and one of our event experts will contact you shortly to start planning your child's birthday party.
It's the Party of the Year!
Birthdays are a once-a-year treat. It's your child's chance to bask in the spotlight, surrounded by friends and family. Traditional games, party foods, and, of course, unwrapping presents are a huge source of joy, laughter and celebration! A child's birthday party presents the ideal opportunity to make them feel cherished and extraordinary. Planning the celebration of the year is a fantastic way to demonstrate just how one-of-a-kind they truly are. If you're in need of a party space, our versatile event venues offer a vibrant backdrop. Explore our locations now and our seasoned planning team will collaborate with you to craft a birthday party that will be remembered for years to come. Let's begin!!

Book your tour today, and prepare to throw the party of the year!
According to a survey, 75% of parents in the United States throw a birthday party for their child each year.
August is the most popular month for kids' birthday events, and February is the least popular month for events.
The most popular themes for kids' birthday parties include superheroes, princesses, unicorns, and sports
Survey's say the most stressful part of planning a kids' birthday party is finding a location and deciding on a theme
CONTACT AN EVENT EXPERT
Get the latest event advice and help choosing a venue to suit your needs.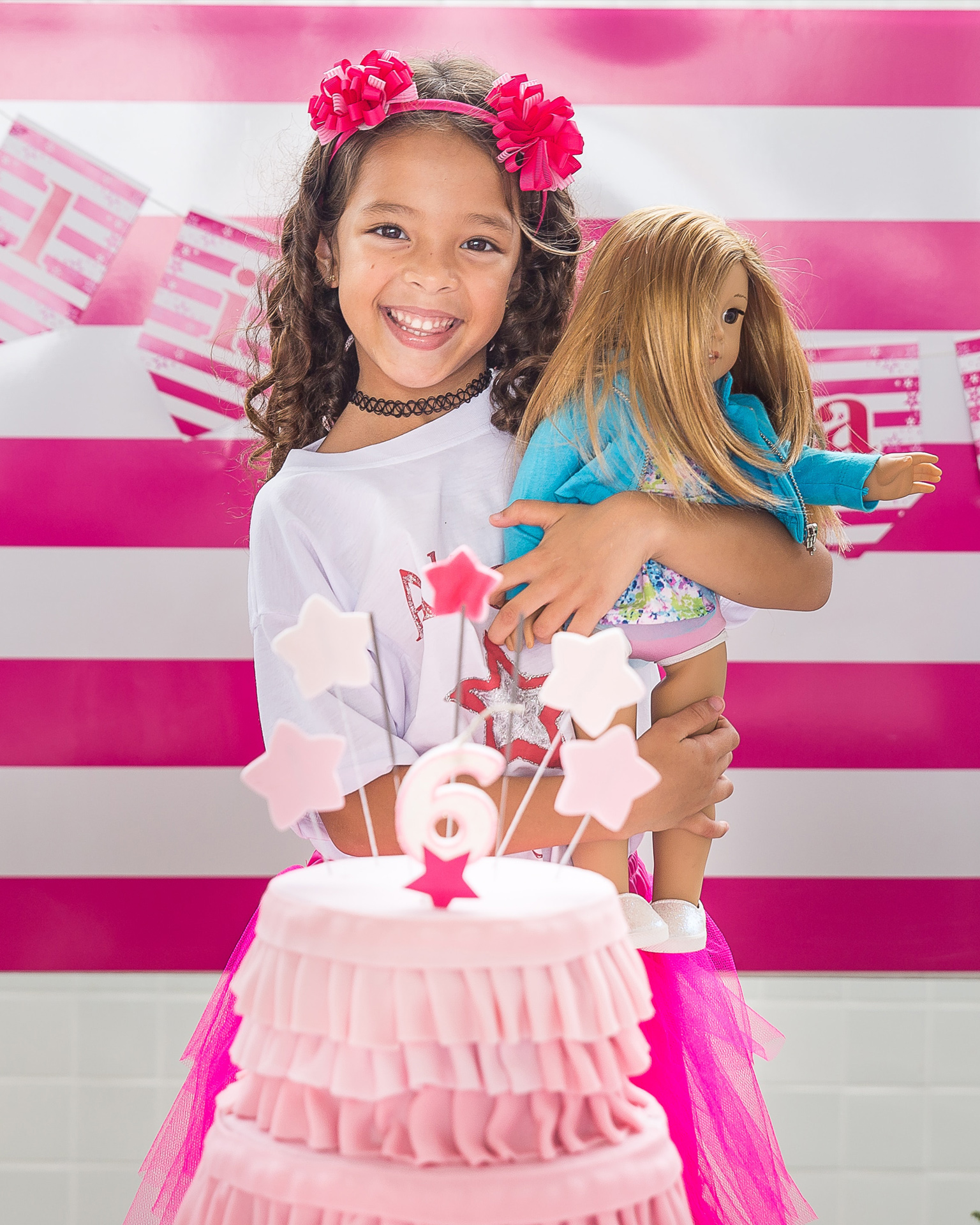 Throwing a kid's birthday party can be a great way to make memories and build exceptional relationships.
Birthday parties create memories that last a lifetime and create unforgettable moments your child can remember for the rest of their life. With the proper planning and entertainment, a birthday party can be an excellent experience for kids. We understand the stress and chaos of trying to put together a great party, and that is why we can offer professional party planning and coordination. We are experienced in customizing parties to suit every age and budget, so your kids can have an unforgettable day they'll never forget!

Schedule a venue tour today and get started planning your child's party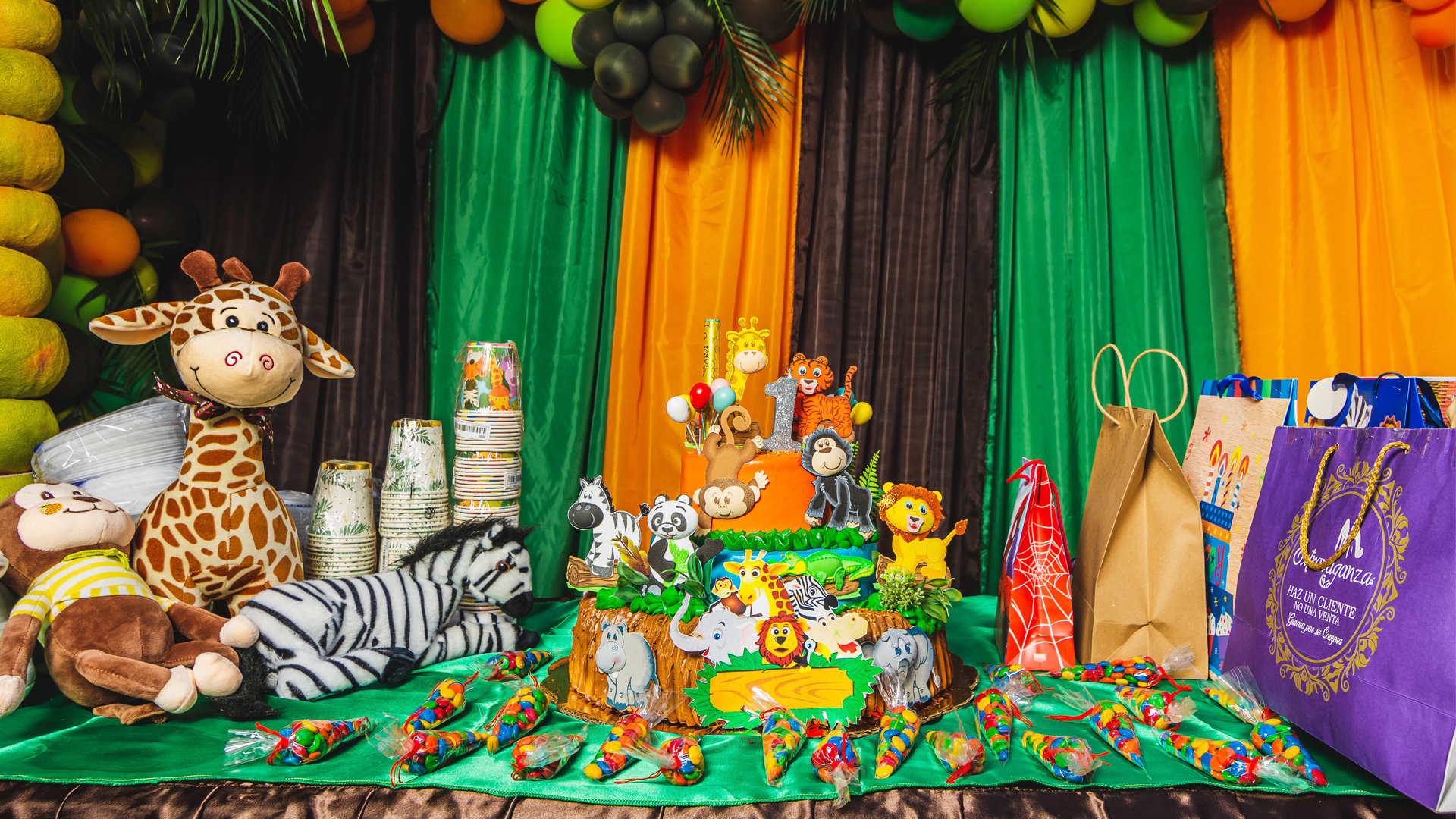 The Importance of Celebrating Kids' Birthdays
Birthday parties for children are essential to celebrating milestones and building lasting memories. Birthdays are special for children, and having a birthday party is a great way to share the moment with their friends and family. Birthday parties help children connect, build a community, and unite families.
Celebrating important milestone birthdays in a unique way can create memories that will last for a lifetime. These milestone birthdays provide amazing experiences such as hosting the first slumber party, taking a fun road trip with friends, or taking a break from routine and trying something out of the box.
In addition to helping children remember the milestone and allowing them to enjoy their special day, having a birthday party can be an essential way to foster socialization, communication, and relationship-building skills. Children learn valuable interpersonal and collaboration skills from inviting friends to discuss games while planning and executing their parties.
When planning your child's birthday, remember to have fun! Try to make the birthday party something your child will look forward to and be excited about for weeks and months. Think about the activities your child enjoys and use that to help shape the theme or activities for their party. If you plan, you can create a creative and fun party for everyone involved.
With so many benefits, birthday parties are a great way to help children build special memories, connect with their friends, and have fun on their special day. So don't hesitate - let's get this party started!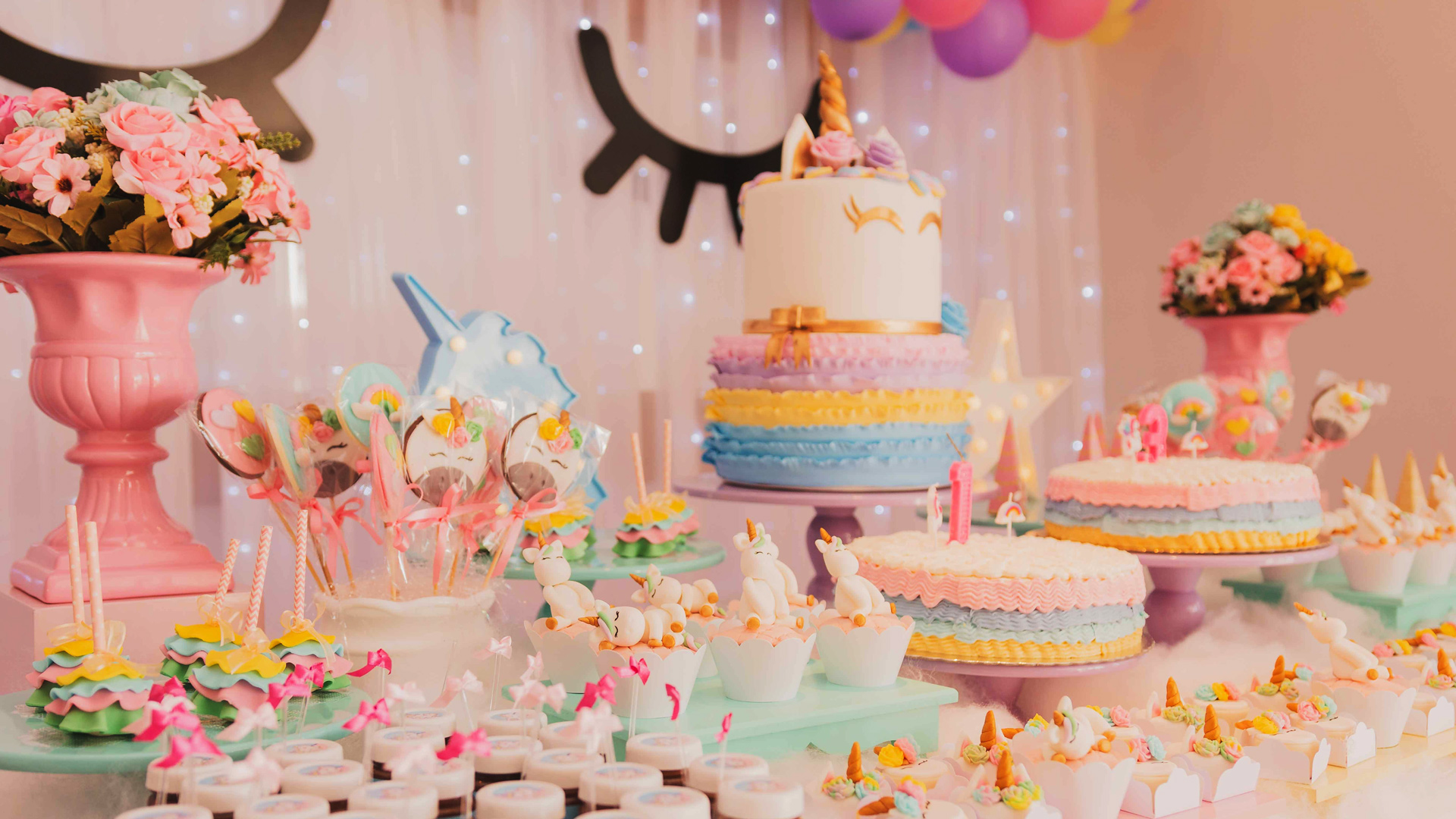 Exploring the Best Locations for Kids' Birthday Parties
Organizing a birthday party for your child can be a lot of fun and a great way to make lasting memories! When it comes to birthday celebrations, the possibilities are endless. If you're looking for something new, there are plenty of other options beyond the park, playground, and even your backyard.
Bring the fun to a venue that has experts that host events! You can plan an outdoor party with a dedicated event venue, and they will have a great backup plan to bring things indoors if needed. Pair an outdoor celebration with lawn games like horseshoes, corn hole, fun races, hide and go seek, and frisbee, or rent a bouncy house. Companies will come to your party location to host activities such as scavenger hunts and laser tag.
Why not book a unique location like a ranch for an outdoor celebration? Kids can get up close and personal with various animals, explore nature and make lasting memories. Ask your party planners for a list of reputable animal experience suppliers and bring in a donkey, rabbits or puppies. Alternatively, an ice cream or pizza party is a surefire way to bring a smile to everyone's face!
Hosting kids' birthday parties indoors can be an excellent option too! You can choose an event venue that offers indoor settings. Staying indoors provides more control over the elements of your party and an increased level of safety. It's the ideal way to bring all your guests together in one place and provide a great space to host everything from games to the present opening. Plus, you don't have to worry about guests being uncomfortable if it's too hot or cold.
Hosting a kid's birthday party doesn't have to be stressful. With creative planning and suitable activities, you can throw the best party that your little one and their friends will soon forget!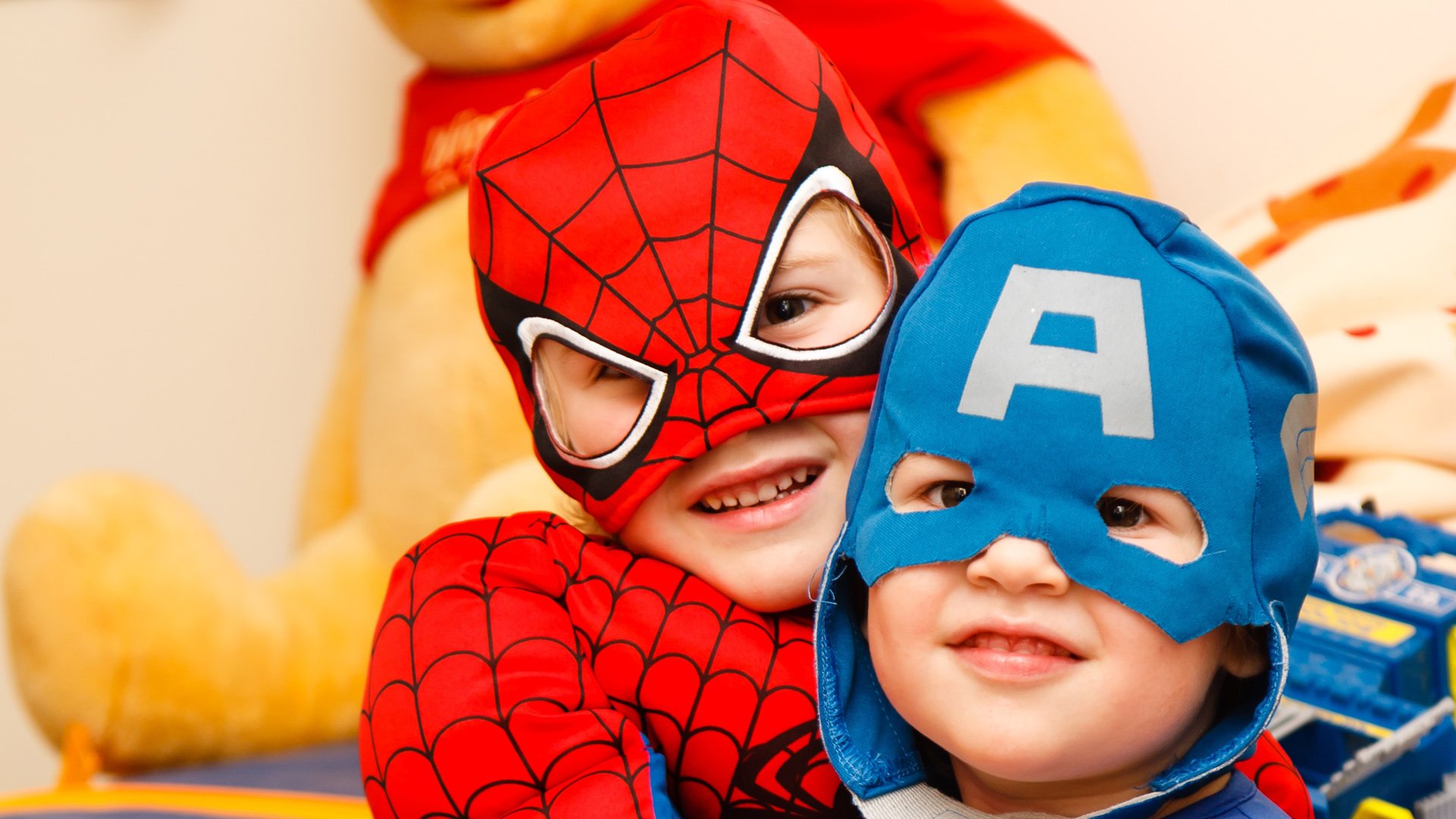 Creative Ideas for Kids' Parties
As parents, throwing a birthday party for our children can be stressful and exciting. Here we will bring you professional tips and tricks so you can create a grand celebration for your little one!
Whether your party is for a single child or multiple, indoor or outdoor, here is some inspiration and guidance as you plan the best day ever!
Let the celebrations begin!


SUPERHERO
For an action-packed party, a Superhero theme is ideal. Create your own Justice League birthday decorations. Use red, blue, green, and yellow balloons, banners, and decorations with superheroes' logos like Batman and Superman. Serve up cake with superhero figures. For favors, include superhero masks, wands, and mini figures.
For the invitations, include catchphrases like "Come join us in our Superhero mission." or "Calling all Superheroes, our Hero needs your help!" You can even design your masks or superhero-inspired T-shirts with birthday sayings.
Activities can include superhero craft sessions where kids can create their capes and masks, a superhero training obstacle course, a superhero rescue mission to collect treats, dance battles with cool moves to Superhero songs, or design superhero symbols. As for games, consider a shield-throwing game or "pin the powers on the superhero." Of course, end it with a superhero piñata filled with fun candy and trinkets.


PRINCESS
A Princess theme will impress any little girl for the ultimate royal affair. Decorate with banners, balloons, and bunting in pink, purple, and gold shades. Let guests wear their fanciest tiaras and best dress-up clothes. Make an entrance with a fairy-tale carriage door display. As they enter, they will see glittering pumpkins, princess posters, and candy towers. Have a pink-carpeted throne and tablecloth decorated with tiaras. Include fun pinatas like Cinderella's shoe or a castle in your décor. Include wands, tutus, and tiaras in the favor bags.
Invitations should include fun phrases like "a Royal Ball awaits," "Will your little Princess accept the invitation?" and feature princess silhouettes in fancy dresses. Create your birthday cake featuring layers of pink and purple with edible jewels. As for activities, consider getting dressed up for a royal tea party. Other activities include karaoke to Disney Princess songs, crafts with wand-making and castle building, a Prince and Princess Scavenger Hunt, a magic show, and passing the parcel with treats at the center. Don't forget the piñata shaped like a magical castle filled with candy!


UNICORN
Make every birthday party extra special with a unicorn-themed party! Send out invitations in the form of a magical unicorn with a pink background and white star detailing. To transform the party venue, decorate with many unicorn decorations, including colorful streamers, balloons, and unicorns! Make sure to pick out the cutest unicorn-themed cake for the party. To entertain the kids, set up fun activities such as unicorn relay races, pin the horn on the unicorn, and more. Finally, get everyone in the party mood by having a magical unicorn piñata filled with lots of yummy treats, unicorn stickers, and lots of confetti!

VIDEO GAME
For kids that love video games, there are countless ways to create the ideal birthday celebration.
There are so many creative themes to choose from for the celebration! A popular idea for a gaming-themed birthday party would be to pick one or more popular video game franchises - Minecraft, Fortnight, and Rocket League are just a few games with many possibilities. Use your theme to decorate the room and as the primary source of activities throughout the party. For instance, if you picked Super Mario as the game theme, use the Mario characters and setting as decorations - warp pipe centerpieces filled with candy, question block prizes, a Super Star pinata - the possibilities are endless. You could even ask guests to dress up for a costume contest.
In addition to decorations, there are also a variety of different activities that you can incorporate. To start:
Set up the space with a gaming system and games.
Have tournaments and allow each guest to play against each other or split into teams for game competitions.
Provide your guests with a few gaming consoles around the space, like the Wii, Xbox, and PlayStation.
Decide if you want to add snacks that match your theme, like Mario coin cookies, Princess Peach cupcakes, or Jurassic Park dinosaur-shaped sandwiches. You could label your soft drinks as a character's favorite, such as Superman Juice, Paw Patrol Punch, or Elsa's Frozen Lemonade.

For a backyard event, incorporate fun party platters to delight guests of all ages, such as Harry Potter-inspired "Golden Snitch" cheese balls, "Under the Sea" fruit skewers for a Little Mermaid-themed party, or a "Builder's Buffet" with construction-themed treats for a Bob the Builder celebration.

The centerpiece of a kid's birthday party is the cake. When you choose a Wedgewood Events venue, you also get a recommendation to a local baker that's tried and tested - we know they're creative and professional, and best of all, we know their cakes taste great. Awesome kids cake ideas include:

- Superhero-themed tiered cake with an assortment of characters and cityscape designs
- A beautifully detailed pirate ship cake for a swashbuckling adventure
- A unicorn cake with a colorful mane and glittering horn for a mystical celebration
- A space-themed cake featuring planets, stars, and a rocket ship for a galactic journey
- A jungle safari cake adorned with cute fondant animals and lush greenery for a wild expedition
- A sports-themed cake showcasing the birthday child's favorite athletic activities


With these imaginative and delicious ideas, your child's birthday party is sure to be a hit!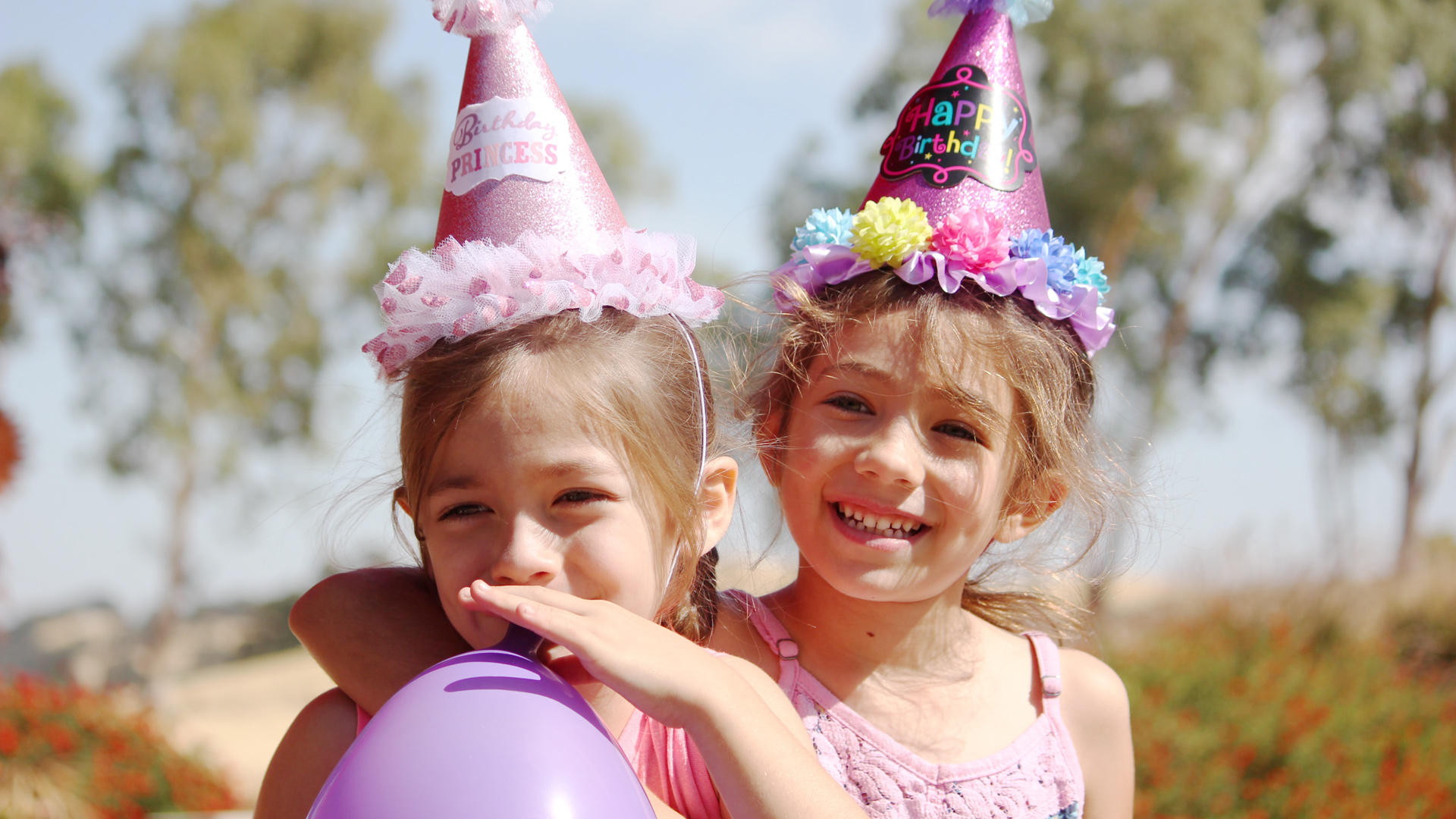 Activities for a Fun & Memorable Birthday Bash
Any great kids' birthday party involves fun activities; after all, keeping your young guests entertained is one of the most essential parts of the party. Games and activities can bring any party to life, regardless of where you host it - outdoors or indoors.
Outdoor parties are great if you're hoping to have a lot of physical games. Classic outdoor activities like tag, blind man's bluff, and 'What's the Time, Mr. Wolf?' are easy, cheap, and fun. Why not adapt the rules slightly to give these classics a unique spin? Try setting different locations for each 'base' when playing tag or adding an extra animal to 'What's the Time, Mr. Wolf?' to make the game more unpredictable and exciting. Alternatively, you could set up an outdoor obstacle course - ideal for smaller children who can enjoy some of the challenges without getting lost.
For those hosting a party inside, traditional and digital activity options are the way to go. For example, traditional board games and card games like 'Go Fish' are timeless favorites for adults and children. They are fun, relatively easy to set up, and an excellent way for the family to bond. Remember party favorites like musical chairs or charades too. If you are after a bit of digital action, put together a quiz with the help of your children's tablet. Once it's time for the party to wind down, stream an exciting movie for peaceful screen time.
Recently, children's parties have been becoming more creative and elaborate, so if you need more ideas for games and activities, we have compiled a list of indoor and outdoor locations that will give you the winning title of 'host with the most.


INDOORS
Pass the Parcel

Begin with a single wrapped present and pass it around the circle while upbeat music plays. Once the music stops, the child holding the present gets to open it, revealing a surprise inside.

Musical Statues

The children dance until the music stops and must stand as still as possible. If someone moves, they are eliminated. The last one standing will be deemed the winner of this fun challenge.

Guess the Drawing

Select one player and send them out of the room to draw a picture of an object or animal on a whiteboard. Once the artist has finished, the other children will have a chance to guess what the drawing is of. The first to guess correctly will win a small prize.


OUTDOORS
Soccer

Always popular, soccer will keep your group running and having fun for as long as you let them. Split children into two teams, give them their favorite ball, and let the fun begin!

Hula-Hoop Competition

Bring a bunch of hula hoops to the party for some great fun that even the parents will want to get in on. Give everyone that wants to participate a hula hoop and see who can keep theirs up the longest.

Nature Art

Have the group go around picking items of nature and making art using natural materials such as stones, leaves, flowers, and twigs. These could be transformed into pictures, 3D sculptures, or animals - let their imagination run wild!

Egg-and-Spoon Race

An outdoor party classic, grab the plastic spoons and some eggs and get everyone to the starting line; whoever can get from start to finish without dropping their egg off the spoon wins! If you're worried about a yolky mess, opt for plastic eggs instead and watch the race begin.

Treasure Hunt

Start by giving them a clue, such as "Go find something round like the sun," which can be followed by further clues as they find their treasure!


Whatever you decide, there is no limit to the ideas that can make your kids' party an event to remember. With the above activities and many more, the children will run around for hours!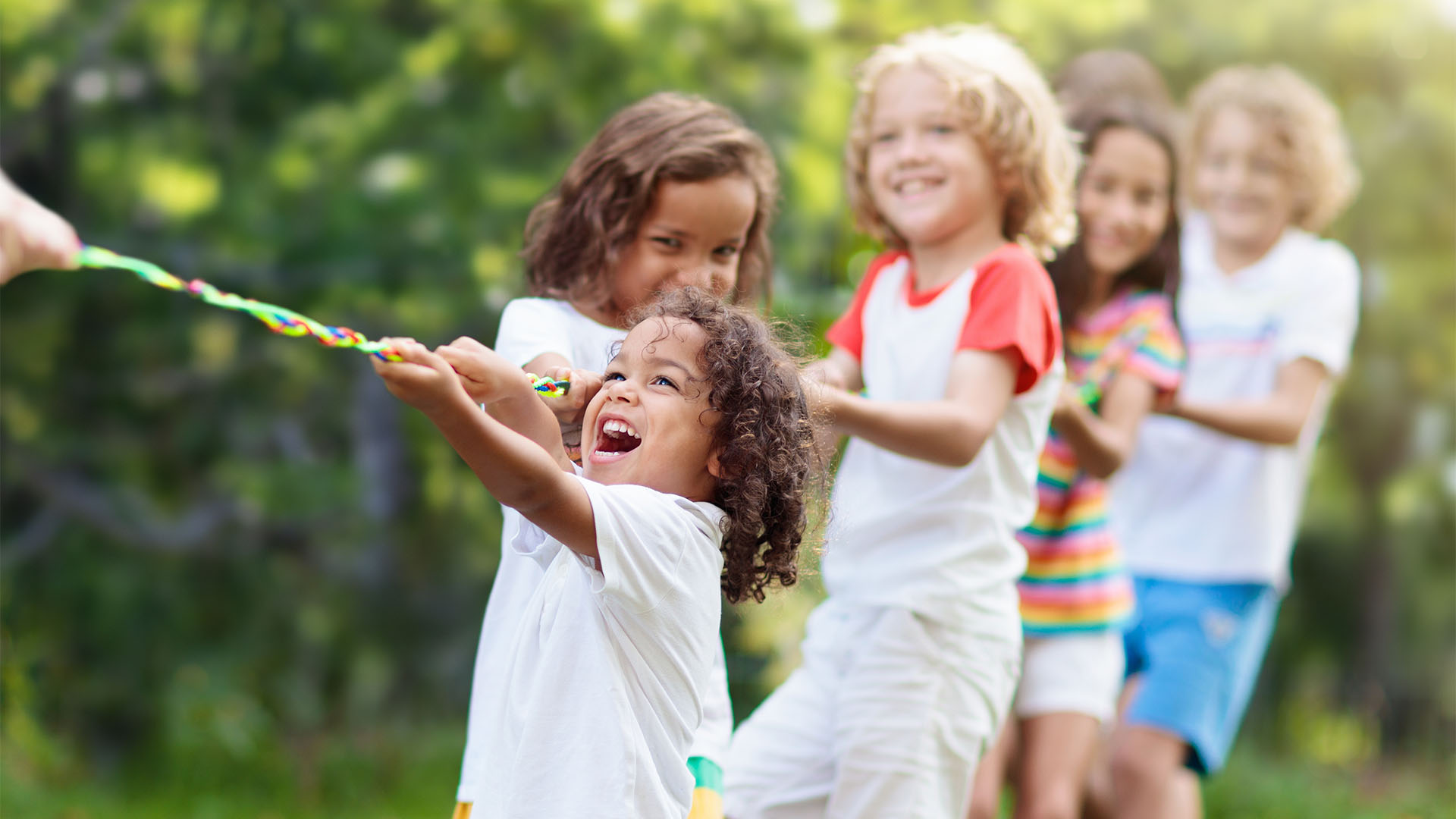 Planning the Menu for a Kids' Birthday Bash
Kids' parties are always filled with lots of excitement, from party games and music to, of course, food! To help you create the ideal kid-friendly party menu, here are some sweet and savory food ideas for any special occasion.


DESSERTS
Kids love something sweet for dessert, so let their imagination and sweet tooth run wild. There's no shortage of fun and yummy options, from cupcakes with rainbow-colored icing to a massive ice cream cake. Make a s'more sundae bar with plenty of fixings for guests to create their ideal treat. If you're in a rush or short on time, pick up some fun candy bars and colorful packages of gummies to make the celebration extra special.


Mac & Cheese Balls

Mac and cheese balls, crispy on the outside and filled with gooey, cheesy goodness, are a delectable and kid-friendly option to delight young taste buds at a birthday party.

Popcorn Cupcakes

If you're feeling adventurous, why not turn traditional cupcakes upside-down by topping them with buttery, sweet popcorn? All you have to do is press the popcorn onto the top of the cupcake.

Chocolate-Dipped Strawberries

Chocolate-dipped strawberries make a delicious and attractive treat. Plus, they are quick and easy to make - melt your favorite type of chocolate, dip each strawberry halfway into the chocolate, then set aside to cool.


MAIN ENTRÉES
Planning the main course for a kids' party can be easier than you think. Opt for crowd-pleasers like mini burgers, pizza, and chicken tenders if you have a large crowd. Serve them with some homemade French fries, and everyone will be happy! Whip up some of your family's favorite comfort food recipes for smaller parties. A mini macaroni and cheese bar will give everyone something tasty to enjoy. Add fun side dishes to accompany the meal, like fruit kabobs and fresh veggies with homemade dip.


Taco Pizza

Combine two favorites for a delicious taco-style pizza that everyone will love! To make it, start with a premade pizza crust, spread with refried beans and your favorite taco-seasoned ground meat. Top with cheese and your favorite taco toppings, and bake in the oven.

Mac & Cheese Cups

Baked macaroni and cheese cups make a fun main dish. To make them, start with cooked macaroni and cheese and fill each muffin tin with a spoonful of macaroni. Bake in the oven until lightly golden and let cool.

Veggie Wrap Roll-Ups

You can use any vegetables your little ones enjoy. Start by spreading cream cheese over each flour tortilla, then top with vegetables such as bell pepper, spinach, and shredded carrots. Roll the tortilla up and cut it into pinwheels.


FOOD IDEAS FOR KIDS WITH ALLERGIES
With the increasing prevalence of food allergies, it's important to remember that you don't need to leave kids with allergies out of the celebration. Instead of avoiding these dishes altogether, create versions that all can enjoy. Make cupcakes with dairy-free frosting or delicious vegan brownies. Choose gluten-free options like quinoa mac and cheese or personal-sized pizzas with a gluten-free crust. It's a great way to ensure everyone can participate in the party.
These food ideas for kids' parties will ensure your next special event is one they will remember! You can find a tasty dish kids will love, from parfaits and popcorn cupcakes to taco pizza and mac and cheese cups.
There you have it: lots of food ideas for the ideal kid's party. Let the planning begin, and enjoy the special celebration!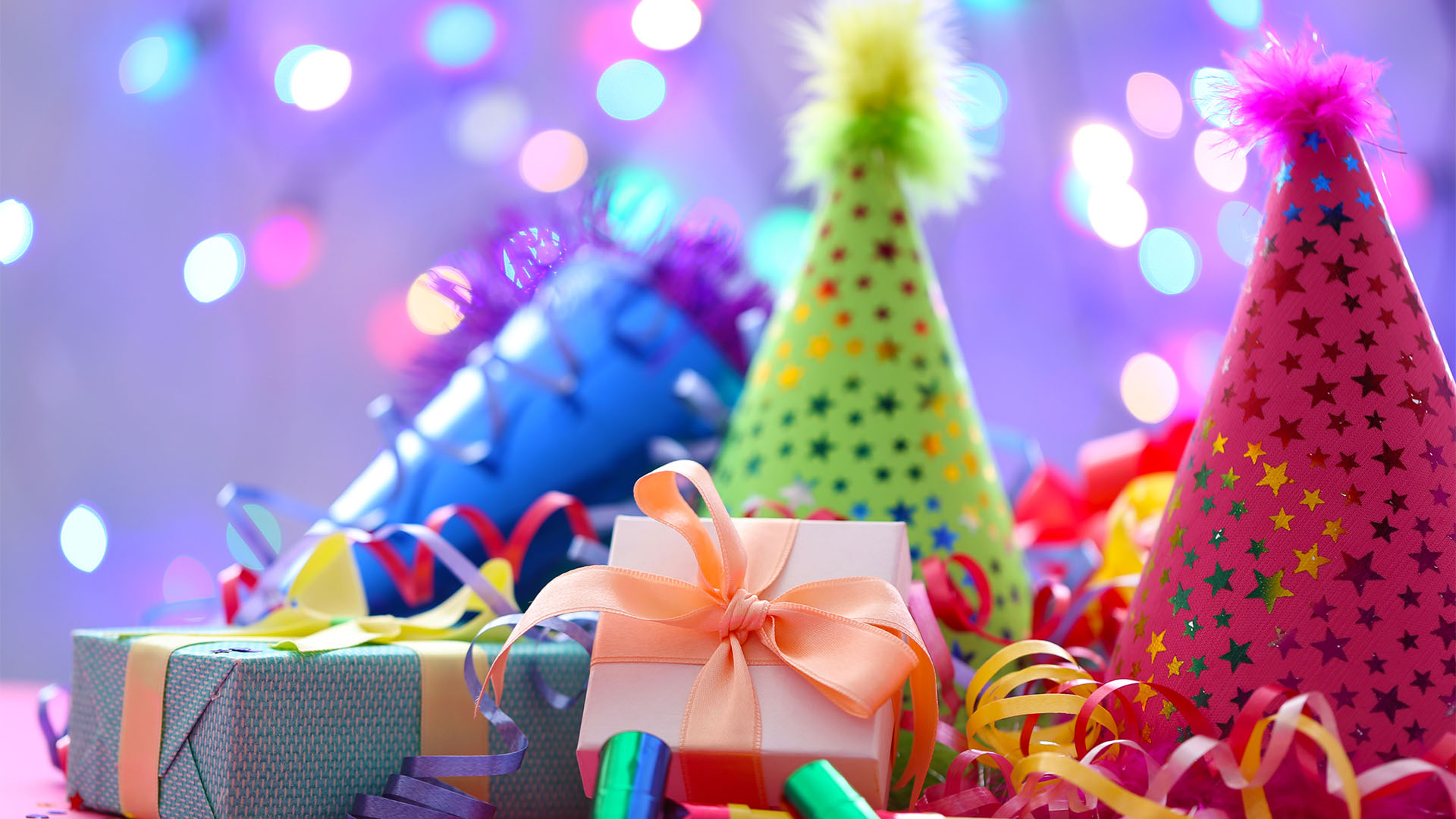 A Guide to Gift Giving for a Kids' Party
When you're headed to a kids' birthday party, it's always a great idea to chat with the parents and get some guidance on gift ideas. Going for a popular toy might seem like a safe bet, but you never know what the little one already has or what could cause sibling squabbles. By having a quick chat, you can avoid gift duplications and make sure your present will be truly cherished. Oh, and remember to ask about the noise level preferences too! Some parents appreciate a quieter environment, while others love the sounds of laughter and play. It's all about finding that ideal toy that aligns with the family's vibe. And here's a pro tip: if you're super thoughtful, asking about their preference for environmentally friendly toys shows that you care about their values and the future of our planet. It's a win-win! Plus, feel free to ask if a gift is even expected. Sometimes, the best present you can give is simply showing up and sharing the birthday joy. So, don't be shy – chat with the parents, find that ideal gift, and make the birthday celebration special!

Below is a compilation of gift ideas:

- Lego sets
- Barbie dolls
- Hot Wheels cars
- Play-Doh sets
- Board games (e.g., Monopoly Junior, Candy Land)
- Stuffed animals
- Art supplies (e.g., coloring books, markers, crayons)
- Remote-controlled cars
- Building blocks
- Puzzles
- Musical instruments (e.g., keyboard, drum set)
- Outdoor sports equipment (e.g., soccer ball, basketball)
- Dollhouses
- Action figures
- Science kits (e.g., volcano experiments, slime-making kits)
- Dress-up costumes
- Scooters or bicycles
- Water toys (e.g., water guns, inflatable pools)
- Magnetic building sets
- Toy kitchen sets or cooking utensils
Is the birthday boy or girl an artist at heart? Get a craft kit and spark their creative juices. It could be anything from a wooden jewelry-making kit to a fabric paint set – depending on the child's liking! If they're into arts and crafts, you'll find something ideal. Your little artist can get creative and express their style with paint and supplies. You can include a stylish denim art smock for those who want to make it an extra special present.
On the other hand, if the guest of honor loves interactive toys, then a remote control car may be more their speed. With lots of exciting models available, they're sure to be the envy of their friends! Or, if they prefer something less high-tech, they might like an educational toy – something like an animal or vehicle with detailed descriptions and explanations. Action-packed toys are always a hit. Choose something that requires both skill and energy. Laser tag toys or drones, like this sleek blue DJI Mavic Air 2 drone, could be the ideal choice. If they're more interested in imaginary adventures, get them a life-like set of Wild Republic Audubon birds to provide hours of entertainment and a window to the natural world.
For those with sensory needs, consider toys and gifts that engage with senses other than sight. Some ideas are an electronic keyboard that lights up as they press each key or an activity play mat with stimulating textures and materials. Another great choice is a selection of multi-sensory board games to help children understand and connect with their peers enjoyably. Try something like the Cuddle' n' Catch Doll from The Sensory Edge. Not only will it be calming to hold, but it also has detachable arms that can help soothe. A popular choice for kids is to include vibrant colors and glitter items, like the ZOOOB RangerZ Diamond Glitter Building Kit. The interchangeable and durable plastic pieces that contain vibrant sparkles will engage any curious mind and provide the sensory stimulation needed.

IDEAS FOR PARTY FAVOR BAGS

Party favor bags are a delightful way to thank guests for attending and add excitement to a kid's birthday party. When deciding what to include in these bags, consider age-appropriate and gender-neutral options that will bring joy to all the little ones. Here are some ideas to fill those party favor bags:

Miniature puzzles or brain teasers can keep children entertained and engaged long after the party ends.

Assorted stickers: Stickers featuring popular characters or themes will let kids unleash creativity and personalize their belongings.

Small coloring books and crayons: Encourage artistic expression with compact and vibrant coloring books.

Bouncy balls: A classic favorite, bouncy balls provide hours of fun and can be enjoyed indoors and outdoors.

Temporary tattoos: Let children adorn themselves with tattoos featuring their favorite characters or designs.

Whistles or mini musical instruments: Perfect for little music enthusiasts, these small instruments can inspire their creative side.

Miniature plush toys: Cute and cuddly, small plush toys make for adorable companions and can be cherished for a long time.

Bubble blowers: Spread a little magic with mini bubble blowers that bring smiles and laughter to kids of all ages.

In conclusion, finding the ideal gifts for a kid's birthday party and putting together awesome party favor bags adds excitement and gratitude to the festivities. By considering age-appropriate and gender-neutral options and taking into account the child's and parents' preferences, you can ensure that the gifts you choose are not only fun but also meaningful and appreciated. And when it comes to the party favor bags, mixing up engaging toys, cool creative stuff, and yummy treats keeps the party vibes going strong even after it's over. Whether it's the thrill of unwrapping a gift or the joy of discovering the goodies in the favor bag, these thoughtful gestures make the birthday bash totally unforgettable for all the little partygoers. So go ahead, get creative, and make those gifts and favor bags the talk of the town!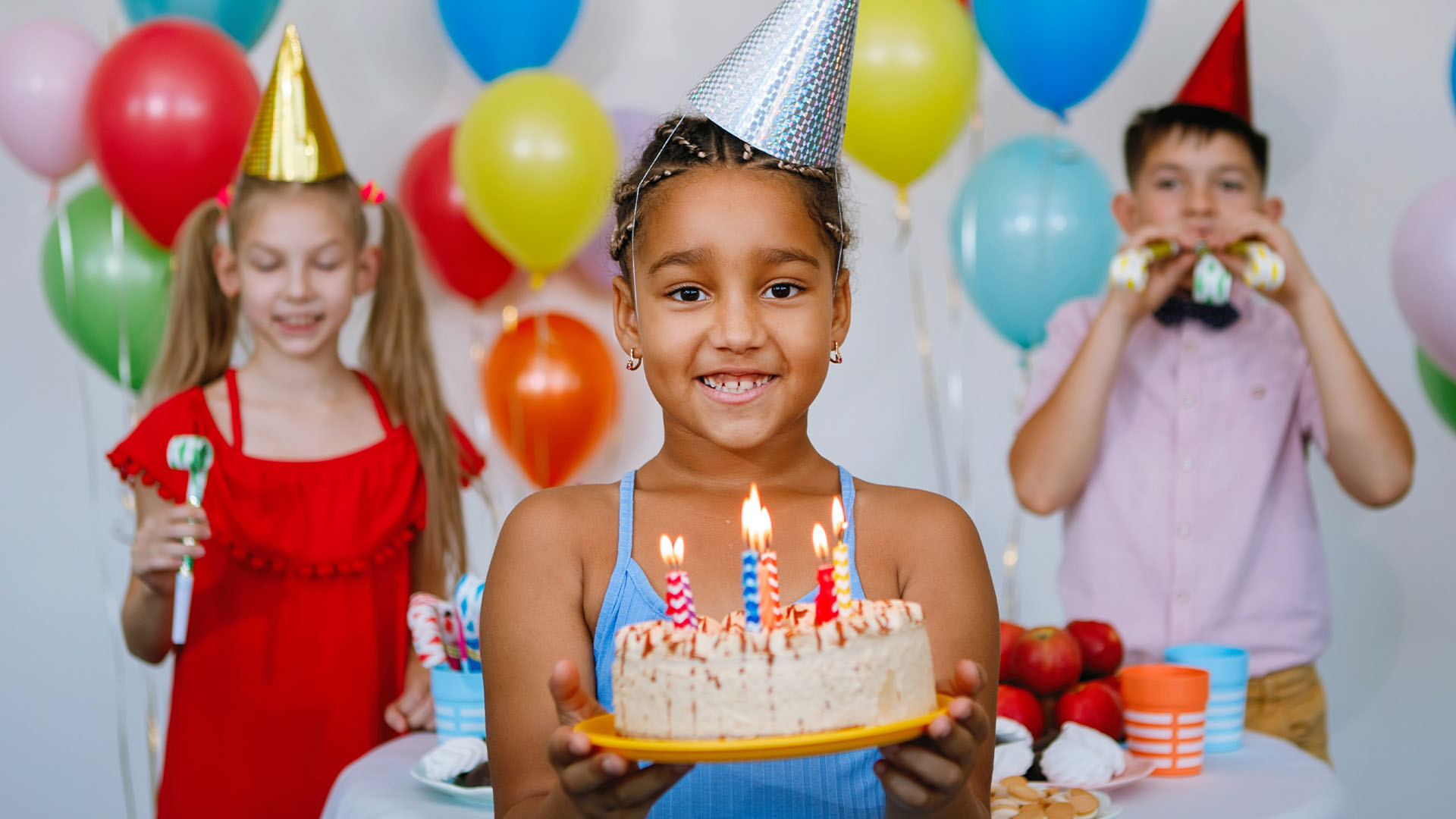 Dressing Your Kids for a Party
Parents always want their kids to look and feel their best, so what to wear can become challenging for a party with many different trends and fashion options. Don't worry, though – we've got some great suggestions on what to wear for a great party outfit.


CAPTIVATING EVENTS
Semi-formal event outfits provide a nice balance of dressy attire with casual flair. Decorative dresses with fun prints and a bow at the waist are an ideal balance of fashion and function. With so many colorful and whimsical choices, you can let your child express themselves without sacrificing comfort. Paired with ballet flats or canvas shoes, this is an ideal outfit for dancing, twirling, and having fun. Similarly, a pair of dark wash jeans, a collared polo or blouse, and sneakers are excellent choices for kids who prefer pants over skirts. If the event is more formal, go for an adorable pair of trousers with a handsome-looking collared shirt and dress shoes.


CASUAL EVENTS
Casual events where there is guaranteed to be a lot of running and playing outdoors call for outfits that can withstand a bit of dirt and grime. For these events, wear denim jeans, t-shirts, and a light jacket. If your child prefers dresses over pants, you'll want lightweight, airy dresses that allow them to run around and play without snagging. Skorts and a fun blouse are also great options, especially if many physical activities are involved.


FALL OR WINTER OUTFITS
The colder months are so much fun for your little fashionista. Start the outfit off with corduroy or velvet leggings, then pair those with a fun printed top or sparkly sweater. Throw on a faux fur-lined vest for warmth, then accessorize with chunky beaded necklaces, colorful scarves, and wool hats for a splash of color. A stylish and warm boot is essential for an outdoor event. Add a cute winter cape for extra insulation!
A good pair of khaki or corduroy trousers are also a great option. A casual hooded pullover and waterproof boots will provide a cool look and maximum protection. Keep it fun with an oversized beanie hat, fingerless gloves, and a brightly colored scarf. If you have an outdoor event, consider adding an insulated jacket or parka to complete the look.


SENSORY-FRIENDLY ATTIRE
If you're planning an event with kids with sensory sensitivities, it's essential to think through the fabrics and textures that would work best for them. Choose soft and breathable pieces, such as a hooded sweatshirt and sweatpants. Add lightweight insulated jackets, leg warmers, and mittens or gloves to keep them extra cozy. Scarves made of smooth materials are a great addition, and a bright beanie will bring a fun color to the look.
When selecting the right party outfit, parents have the power to make sure their child looks and feels their best. With some additional research, any parent can find an outfit that will turn heads, no matter the occasion.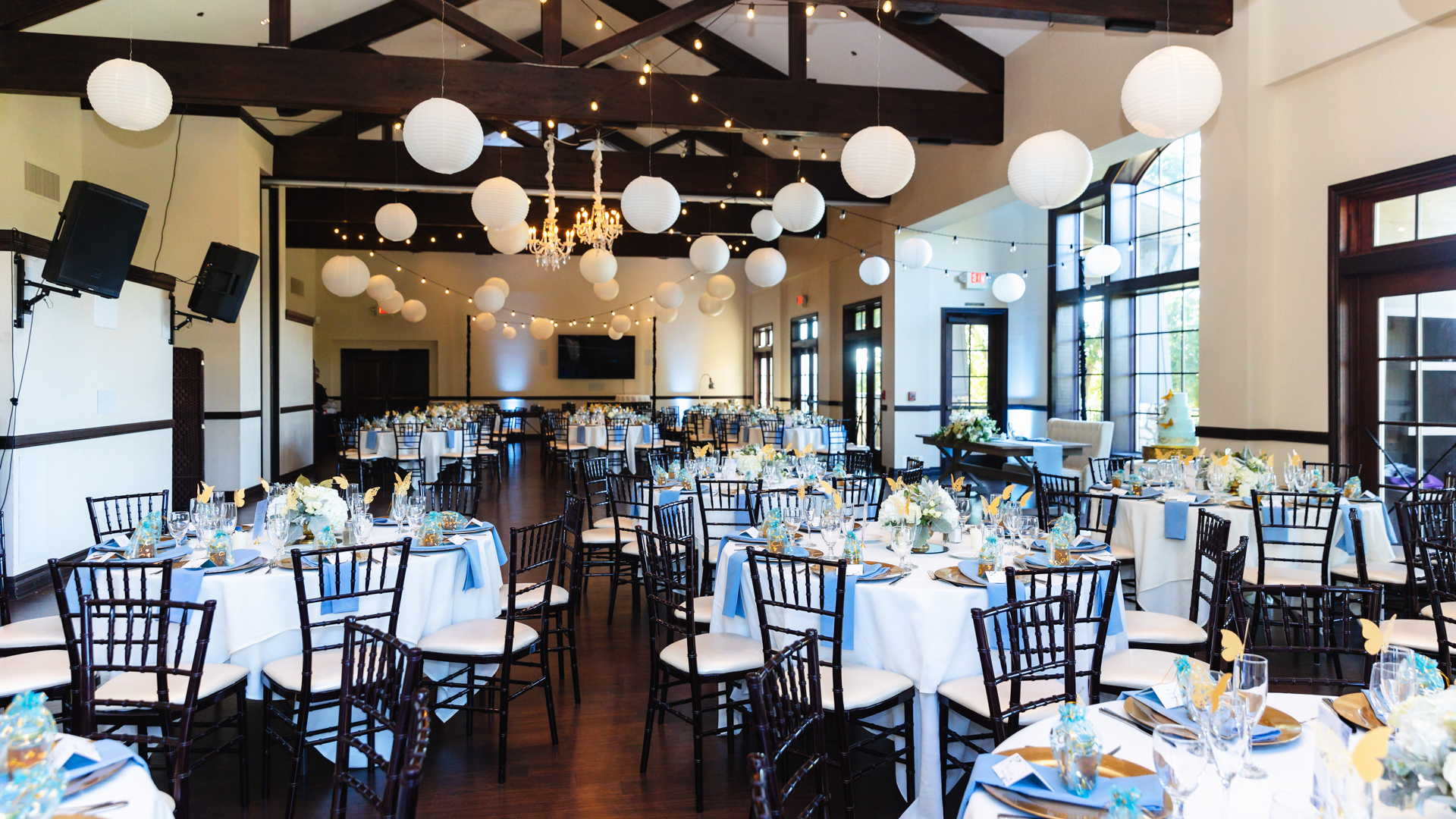 Picking the Perfect Party Pad!
Deciding on the ideal location for your the birthday bash is a crucial part of planning a child's party. You could opt for a cozy gathering at home or an exciting celebration at a professional event venue.
When planning children's parties, many folks might lean towards home-based festivities. While there's no denying the convenience and charm of at-home parties, let's consider why a professional event venue might just be the extra sprinkle of fun you're looking for.
Space: Professional venues offer plenty of room for pint-sized partygoers to run, jump, and play without the worry of your favorite vase being knocked over or your living room transformed into a war zone.

Safety: Professional venues are crafted with events in mind and, as a result, come equipped with safety features that make them a safe haven for fun.

Resources: These magical party places often come with extra goodies like audio-visual equipment, extra tables and chairs, and sometimes a stage for a special show or performance.
The Beauty of Leaving it to the Party Pros
There are many neat perks to handing over your kids' party how-to tasks to event professionals. Here's a peek at why:
Experience: These savvy soiree planners have seen it all. They'll help steer you clear of common party pitfalls and ensure a smooth, seamless celebration.

Stress-Free Fun: Let the pros take the reins! Handing over the planning and execution lets you relax and relish in the party fun rather than stress over the details.

Customization: Want a princess ... pirate ... unicorn ... space-themed party? They can do it. Need a menu that's as nut-free as a jellyfish? They can handle that too.

Clean Up: Wave goodbye to the post-party cleanup blues. You'll come home to a peaceful, clean house after all the cake and giftwrap has settled.
Here's What's in Store with Event Professionals
When you hire event professionals, you're gaining a dedicated team ready to help throw the best children's party ever. They'll typically handle everything from setup to clean up, provide necessary resources, assist with decorations, and even organize activities if you'd like. They're there to turn your best children's party ideas into reality!
Why Outsourcing is an "In" Thing
There are heaps of reasons why outsourcing a children's party could be the cherry on top of your planning process. In addition to the venue perks, outsourcing saves you precious time. No need to spend hours arranging and preparing - you can focus on creating magical moments with your little one.
Who's On the Outsourcing Train?
The party outsourcing express is for everyone! Whether you're a super-busy parent, someone who finds planning overwhelming, or someone looking for a new party approach, outsourcing could be just the ticket. Even if you're a party-planning enthusiast, calling in pros for entertainment, catering, and cleanup can take a load off your shoulders, letting you enjoy the party as much as your little ones do.
Remember, the goal is to craft a fun, memorable experience for your child. If outsourcing can help you create that magic, then it's worth hopping on board. Whatever you choose, ensure it's what suits you and your family best. Happy party planning!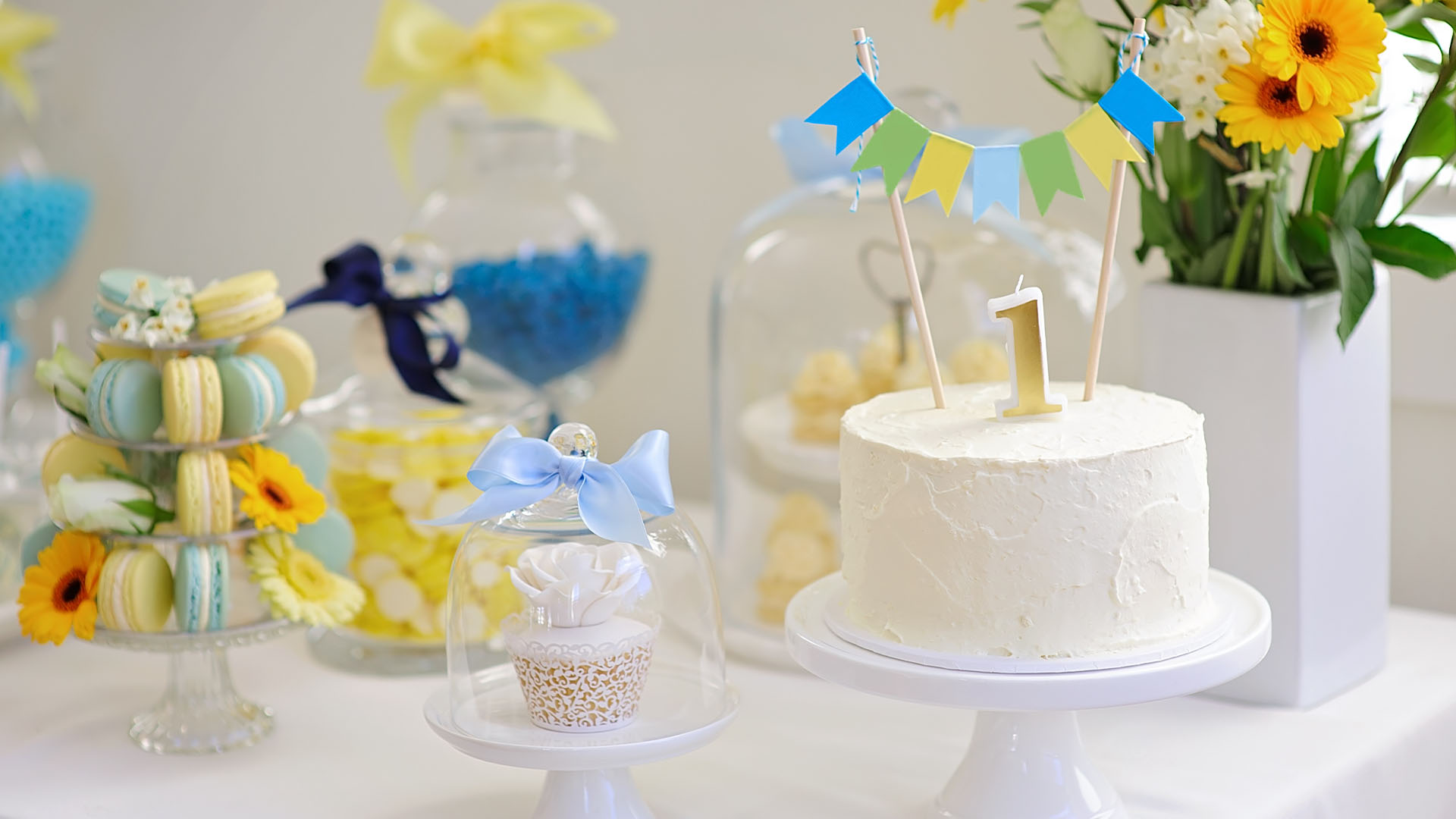 Your Child's First Birthday Party
When it comes to celebrating life's precious moments, a child's first birthday is momentous. For many parents, this remarkable day is the culmination of a year filled with sleepless nights, unconditional love, and countless first experiences.

Over the course of a single year, a child undergoes an incredible transformation from a tiny, delicate being into a curious, determined explorer. Their first year is a whirlwind of physical and emotional growth, a mesmerizing journey that deserves to be honored with a magnificent celebration.

Throughout this time, parents and caregivers have collected precious memories of the moments shared with their little one. The first smile, the first laugh, and the heartwarming sound of their first words are memories that will be cherished forever. A first birthday party is the perfect opportunity to honor these milestones and create new, delightful memories with loved ones.

The celebration also serves as a reminder of the support system that has surrounded the child throughout their first year. From family members and friends to healthcare professionals, these individuals have played a vital role in nurturing the child's development. By hosting a spectacular event, parents can express their gratitude and strengthen the bonds of love and friendship that have supported the family.

In addition to celebrating the child's achievements, the first birthday party is also an acknowledgment of the parents' incredible journey. It recognizes the resilience, patience, and unwavering devotion they have displayed throughout the highs and lows of parenthood. In this sense, the first birthday party is a tribute to the parents' accomplishments just as much as it is to the child's milestones.

A first birthday is the beginning of a lifetime of celebrations. By creating a memorable event, parents establish a tradition of joy and togetherness that will follow the family for years to come. This initial celebration sets the stage for future milestones and serves as a reminder of the love and connection that unites the family.

Around the world, many cultures have unique and fascinating ways to celebrate a child's first birthday. These traditions often reflect the region's customs, beliefs, and values.

Doljabi and Zhuazhou
Chinese families celebrate a child's first birthday with a ceremony called Zhuazhou. Similar to Korea's Doljabi, the baby is placed before a selection of objects, each representing different aspects of life or potential careers. The item chosen by the child is believed to offer insight into their future.

Issho Mochi:
In Japan, a child's first birthday is celebrated with a tradition called Issho Mochi, which means "one life rice cake." Parents present their child with a large, round rice cake symbolizing longevity, happiness, and good fortune. This rice cake is often shared with family and friends attending the celebration.

Naming Ceremony:
In Ghana, the first birthday is marked with a naming ceremony called "Outdooring." It is believed that the child officially becomes a part of the community during this event. The baby is dressed in new clothes and is given a name, often chosen based on the circumstances of their birth or their family's history.

La Mordida:
Mexican families celebrate a child's first birthday with a tradition called La Mordida. The highlight of this event is when the birthday child takes their first bite of cake. The child's face is gently pushed into the cake by a family member, usually the parents, while others cheer, "Mordida! Mordida!" which means "Bite! Bite!"

Annaprashana:
In Hindu cultures, a child's first birthday is celebrated with a ceremony called Annaprashana, which marks the beginning of solid food in the child's life. During the ceremony, the baby is offered a mixture of rice, ghee, and sugar by a family elder or a priest. This ritual symbolizes the child's transition from infancy to toddlerhood.

Smash Cake:
In the United States, a popular first birthday tradition is the "smash cake." Parents provide their child with a small cake, separate from the main birthday cake, that the child is encouraged to play with, taste, and even smash. This messy and fun ritual is often captured in photos and videos, creating lasting memories for the family.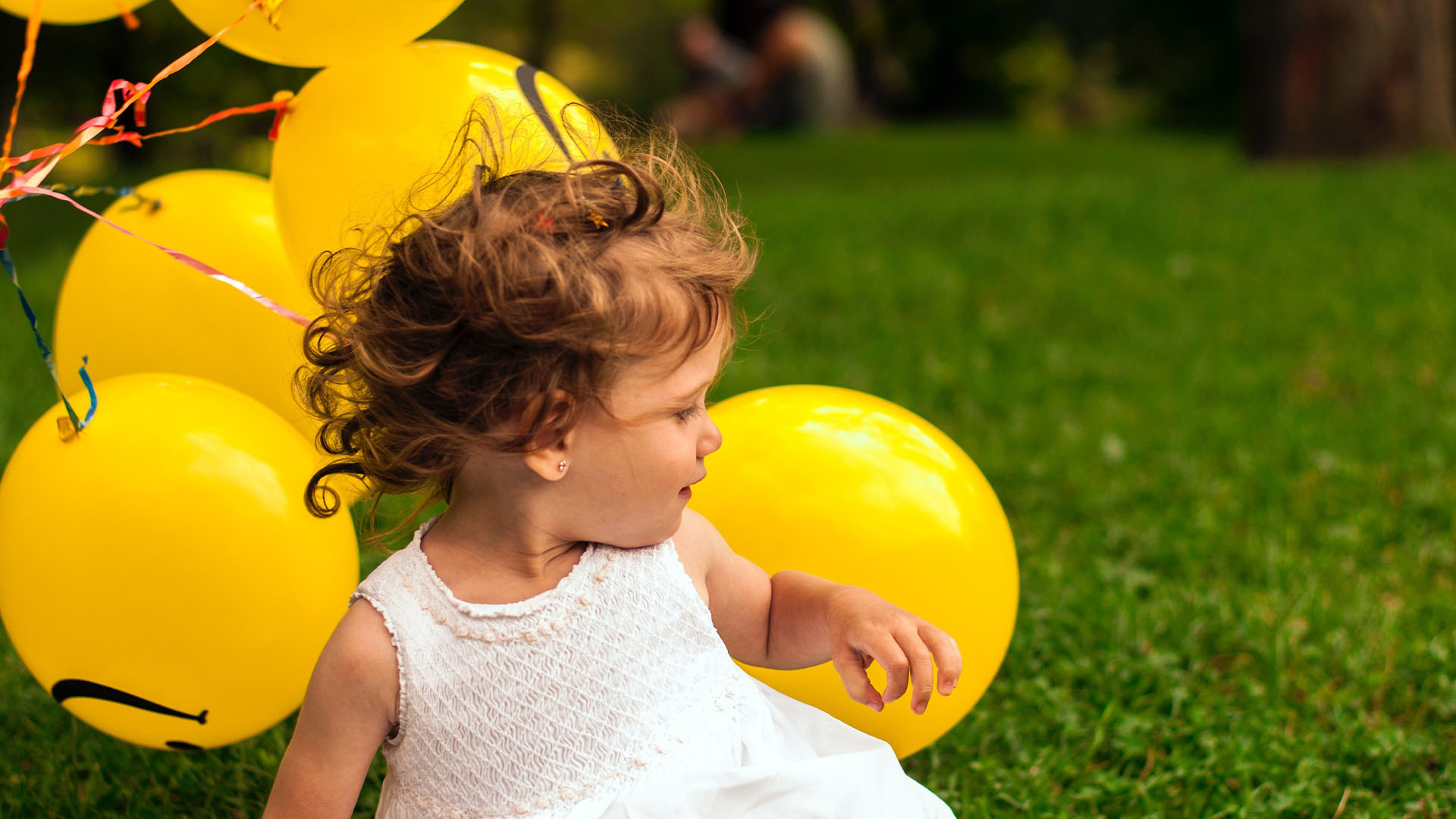 A Journey Through The Ages
Each of these milestone birthdays represents an important stage in life, from the wonder and growth of infancy to the increased independence and responsibility of adulthood. The celebrations that accompany these milestones are a way to honor personal achievements, cherish memories, and look forward to the exciting adventures that lie ahead.

Third Birthday: The third birthday is often seen as an important developmental milestone, as many children become more independent and increasingly verbal at this age. Parents may choose to celebrate with a larger gathering of family and friends, as the child is more aware of the event and can actively participate in the festivities.

Fifth Birthday: Marking the transition from toddlerhood to childhood, the fifth birthday is a significant milestone. By this age, children are more socially interactive and may have started attending school. Parties often include friends from school or the neighborhood, and feature games, activities, and entertainment tailored to the child's interests.

Tenth Birthday: The tenth birthday signifies the child's entry into double digits and is a celebration of their growth into a more independent individual. This milestone is often marked with larger gatherings, including friends and family, and may include special outings or themed parties that reflect the child's evolving hobbies and passions.

Twelfth Birthday: The twelfth birthday is the final year before a child becomes a teenager, representing the culmination of their pre-teen years. This birthday is sometimes celebrated as a "last hurrah" of childhood, with parties or outings that emphasize the child's interests and hobbies before they enter their teenage years.

Thirteenth Birthday: Turning 13 marks a child's transition from childhood to adolescence, as they officially become a teenager. This milestone is an acknowledgment of the exciting and sometimes challenging journey ahead. Parties often take on a more mature theme, and can include sleepovers, movie nights, or outings with friends to celebrate this new chapter.

Fifteenth Birthday: In some cultures, particularly in Latin America, a girl's fifteenth birthday, known as a Quinceañera, is a significant milestone. This celebration marks the transition from childhood to womanhood and often involves a large party with elaborate dresses, music, and dancing.

Sixteenth Birthday: Widely celebrated in many cultures, the sixteenth birthday is a symbol of increased independence and responsibility. In countries like the United States, turning 16 often coincides with obtaining a driver's license, granting teenagers newfound freedom. Parties can range from intimate gatherings to elaborate celebrations known as "Sweet Sixteen" events, often featuring a particular theme or color scheme.

Eighteenth Birthday: Turning 18 is a momentous occasion, marking the transition from adolescence to adulthood. This age often signifies new legal rights and responsibilities, such as the ability to vote and sign contracts. Celebrations can vary greatly, from small family gatherings to large parties with friends, and may include activities that emphasize the individual's newfound maturity and autonomy.

Twenty-first Birthday: The twenty-first birthday is another significant milestone, as it symbolizes full adulthood in many cultures. In the United States, turning 21 grants the legal right to purchase and consume alcohol. This milestone is often celebrated with friends and family, and may involve going out to bars, clubs, or restaurants, or hosting a party to mark the occasion.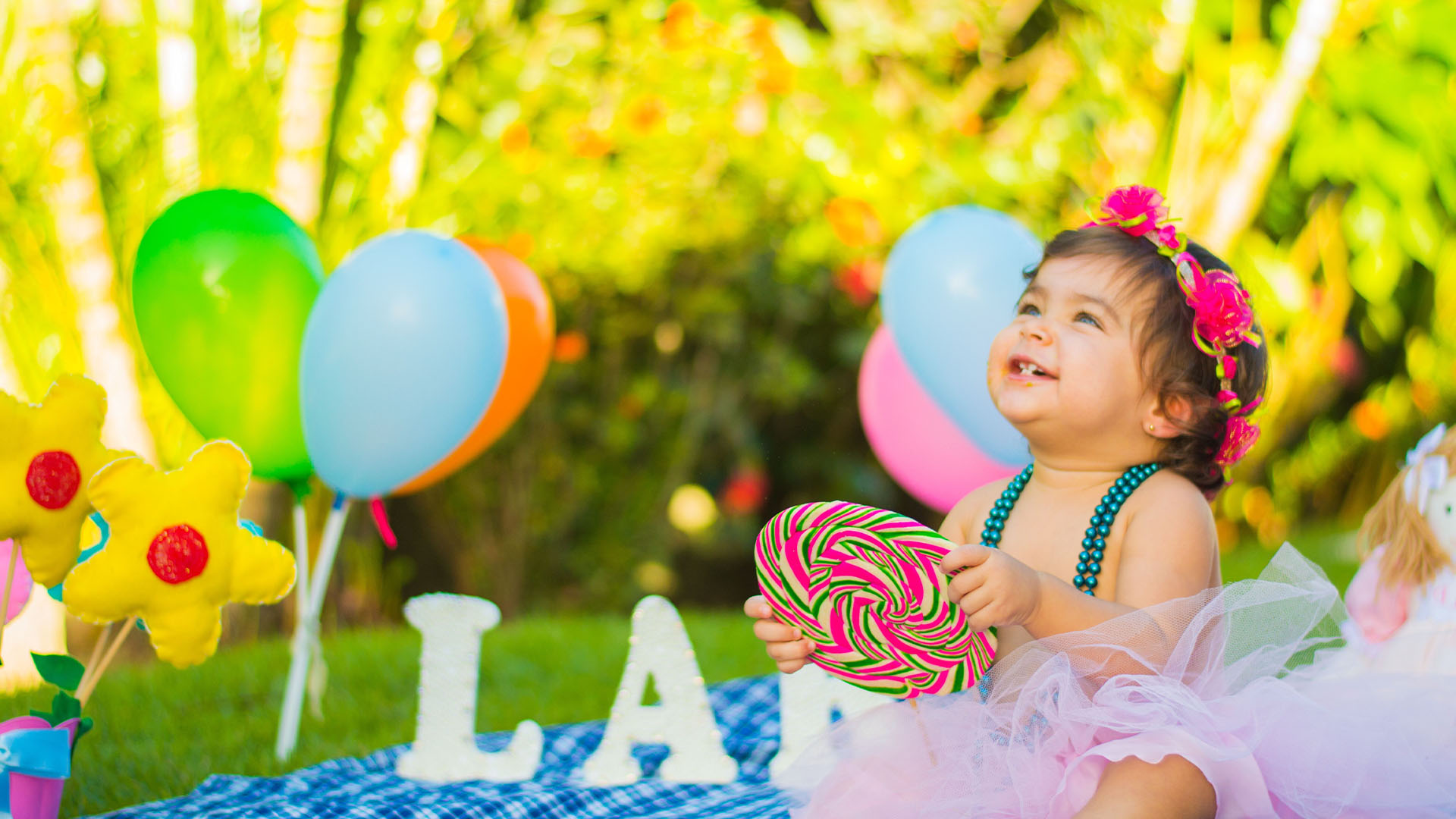 Kid's Party Themes. 10 Ideas Guaranteed to Wow.
These original party theme ideas will make your child's birthday celebration stand out and foster a sense of wonder, creativity, and excitement for both the little ones and their grown-up guests.

"Into the Wild": An Enchanting Jungle Adventure
Why not take your guests on a thrilling expedition to the heart of the jungle? With lush greenery, animal prints, and adorable plush wildlife, this theme allows you to create a captivating atmosphere filled with exploration and wonder.

"Up, Up, and Away": A High-Flying Balloon Extravaganza
Celebrate your child's soaring achievements with a hot air balloon-inspired theme. Decorate with an array of colorful balloons, vintage travel accents, and fluffy clouds, creating a whimsical sky-high adventure for guests to enjoy.

"Under the Sea": A Splashing Good Time
Dive into a magical underwater world filled with vibrant aquatic life and shimmering oceanic hues. From mermaids and pirates to seashells and coral reefs, this theme offers endless possibilities for creative decorations, activities, and treats.

"Sweet as Honey": A Buzz-Worthy Bumblebee Bash
Capture the essence of your little one's sweetness with a bumblebee-themed party that's truly the bee's knees. Incorporate yellow and black color palettes, honeycomb patterns, and cute bee decorations for a charming, buzz-worthy event.

"Once Upon a Time": A Storybook Celebration
Every child's life is a story waiting to be told, and every birthday is a chapter. Choose your little one's favorite fairy tale or nursery rhyme as the foundation for a storybook-themed party. Guests can arrive dressed as their favorite characters, while decorations and activities bring the enchanting world of imagination to life.

"Colorful Creations": An Artistic Masterpiece
Embrace the vibrant spirit of your child with a colorful, artsy celebration. Set up mini art stations with safe, non-toxic materials for pint-sized guests to create their masterpieces. Use bright hues and abstract patterns for decorations, and consider a paint-splattered cake to complete the artistic vibe.

"To Infinity and Beyond": A Galactic Space Odyssey
Ignite your little one's curiosity and imagination with an outer space-themed party. Decorate with planets, stars, and rocket ships, while incorporating cosmic hues of blue, purple, and silver. Interactive activities, like making DIY moon sand or constructing simple cardboard rockets, will engage young astronauts-in-training.

"Tiny Travelers": A World Tour
Inspire wanderlust in your little one and guests by hosting a party themed around the world's diverse cultures. Divide the party space into sections, each representing a different country or region, and include decorations, food, and activities that showcase each area's unique traditions. This theme is both fun and educational, sparking an early appreciation for global diversity.

"Cuddly Critters": A Delightful Pet Parade
Celebrate your child's love for animals with a pet-themed party that's both adorable and engaging. Invite guests to bring their own (well-behaved) furry friends or arrange a visit from a local petting zoo. Incorporate paw prints, animal-inspired treats, and pet-friendly games to create a heartwarming and interactive experience for all attendees.

"Musical Moments": A Harmonious Celebration
Encourage creativity and self-expression with a music-themed party that brings out the inner musician in every child. Set up a mini concert stage, provide simple instruments or make your own using household items, and encourage guests to perform or dance to their favorite tunes. Use musical notes, instruments, and vibrant colors for decorations to create a lively and melodic atmosphere.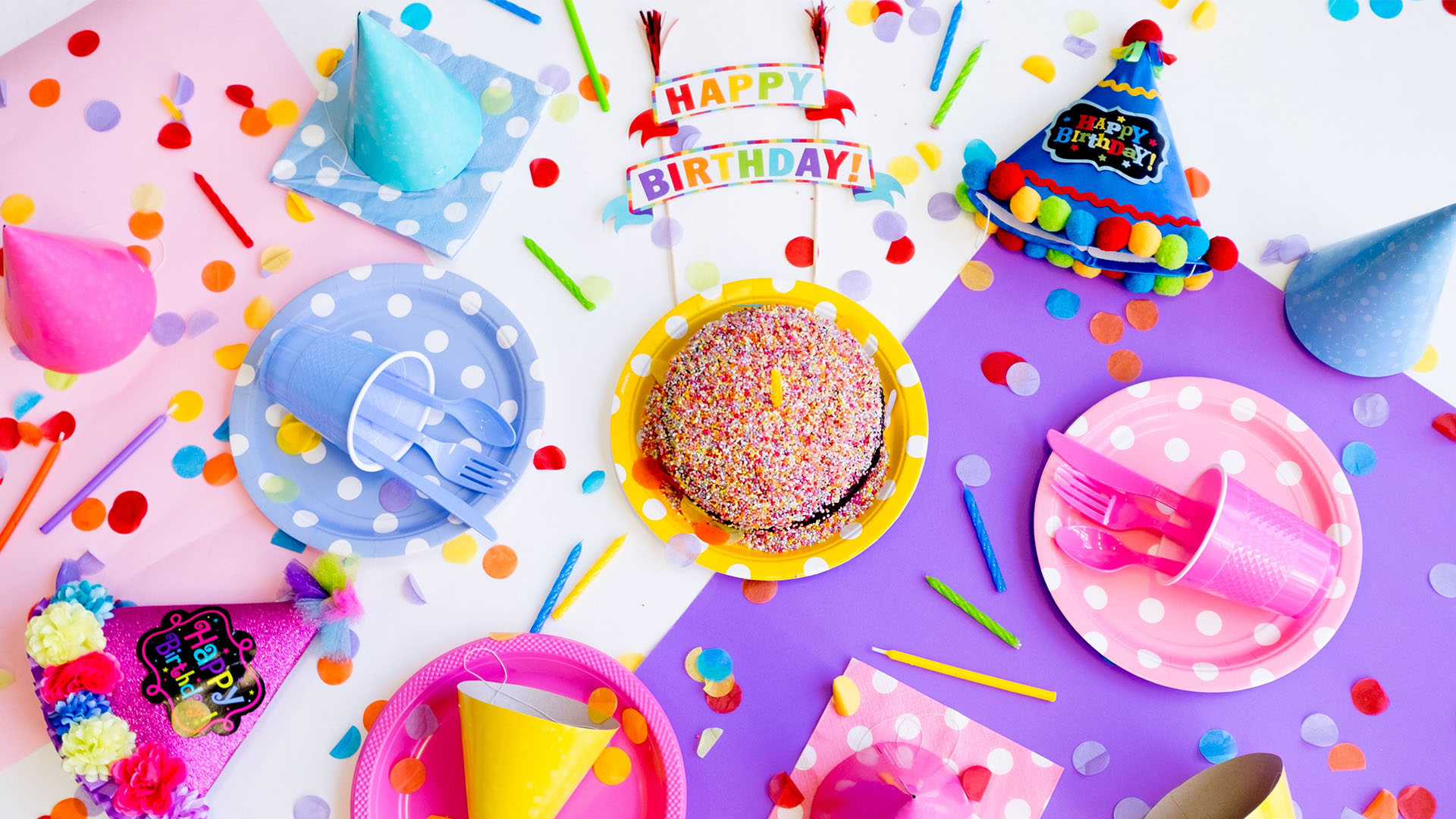 Stress-Free Children's Birthday Parties
Organizing a children's birthday party can be equal amounts of fun and effort. That's why the team at Wedgewood Events is here to help make the process stress-free and enjoyable. With beautiful venues from coast to coast, Wedgewood Events has everything parents need to host an unforgettable party for their child.

From themed decorations to fun-filled activities, the professional team at Wedgewood Events will help you plan a party that's makes sure your birthday child and their guests have a blast.

Choose an event location that provides a safe and secure environment for children to enjoy their special day. With experienced and certified staff members on hand, parents can relax knowing that their child is in good hands. Our team at Wedgewood Events ensure that all safety protocols are followed to keep children protected while they have fun.

So, why choose Wedgewood Events for your children's birthday party? With a safe and secure environment, and a professional team that goes above and beyond to make sure that the party is a success, a Wedgewood Events venue is the right choice for parents looking for a stress-free and enjoyable birthday party for their child.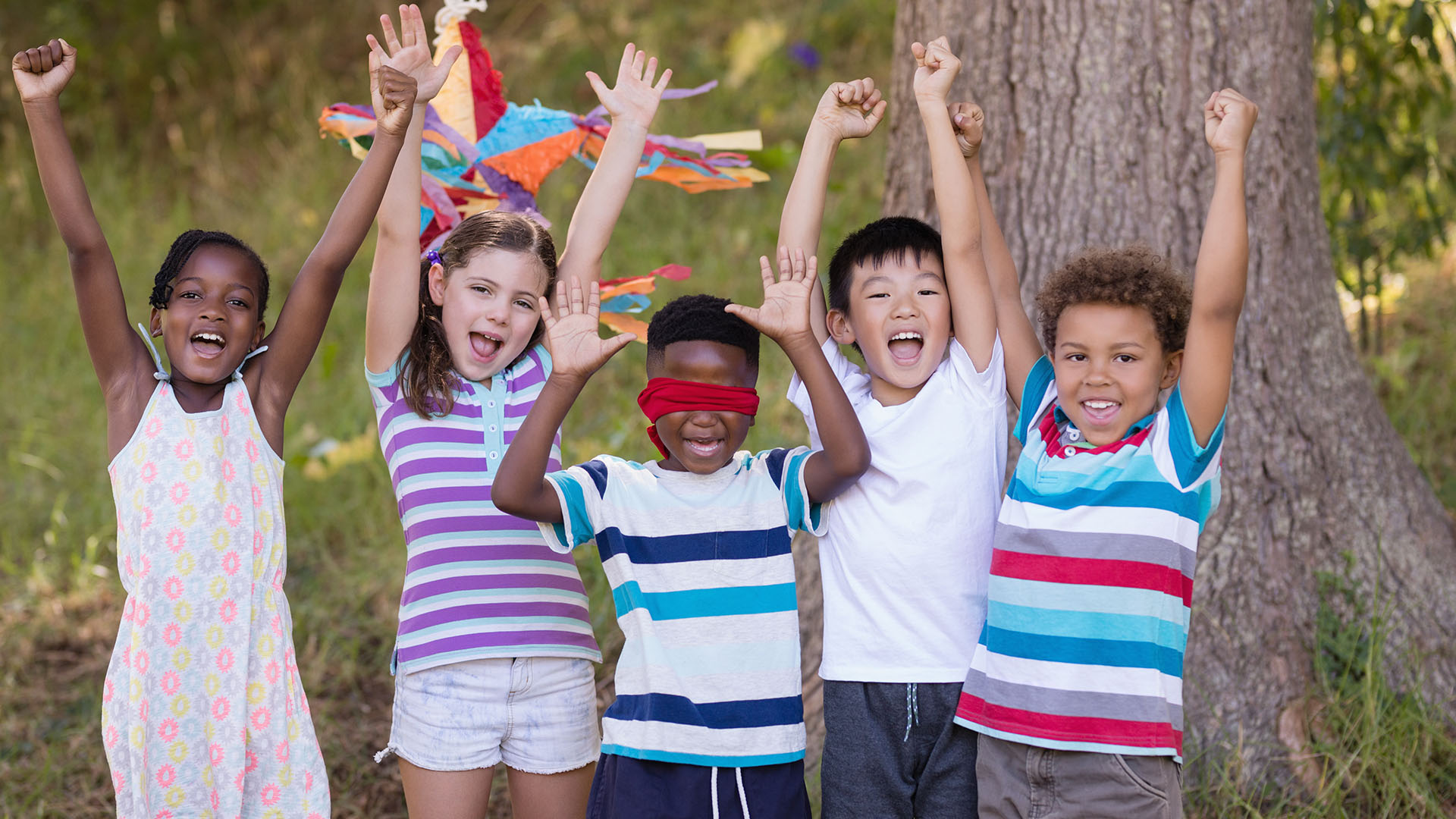 Building Stronger Connections
How Celebrating Together Can Help Your Child Develop Social Skills

Celebrating your child's milestones is a great way to show them they're loved and to teach them critical socialization skills. It's an opportunity to bring together friends, family, neighbors and your wider community to celebrate and create lasting memories. From birthdays and graduations to cultural celebrations and milestone achievements, celebrating these events can be a fun and exciting way to show off your family, connect with your community, and make new friendships. Show your child how special they are while also creating a sense of belonging that can have a positive impact on their social development.

As a parent, it's so exciting to see your child reach significant milestones. From birthdays to cultural celebrations, these moments are always worth celebrating with friends and family. Let's look at all the ways we can celebrate with our children.

If you have a big family, organizing a family reunion can be a great way to celebrate your family's history and spend quality time with each other. Renting a dedicated event venue can provide a perfect space to host the reunion, complete with games, food, and family-friendly activities. Your family can create new memories and strengthen old connections.

Hosting a charity fundraiser is another great way to teach children about giving back and doing good in the world. You can teach your children about different charities and causes and how they can help make a difference in their communities.

End-of-year school celebrations are a great way to celebrate your child's academic, sporting, or social achievements. These celebrations can include games, activities, and refreshments to recognize and honor the children's hard work throughout the year. You can rent a venue to create a more formal setting or organize a casual gathering at a park or your own backyard.

For many children, school dances are a rite of passage. Parent-child dances are a long-held tradition. If your child's school doesn't host one, you can organize your own. It's a great opportunity to spend quality time with your child and create a special memory together. It's also a great option for families who homeschool or have children at multiple schools.

Graduations are another significant milestone for children, whether it's from kindergarten, elementary school, middle school, high school, or college. It's an opportunity to celebrate your child's hard work and achievements. From ceremonies to parties, it's a great time to recognize your child's accomplishments.

A really fun idea is to celebrate milestone achievements like learning how to swim, ride a bike, or an athletic achievement like their first full baseball season, first hat trick, or first tournament win. These milestones are significant moments in your child's life. You could organize a small gathering with close friends and family or their peewee team to create a neighborhood event.

Celebrating a child's cultural heritage can be a fantastic way to share and celebrate your traditions and customs. It's a great way to help your child connect with their roots and feel proud of their cultural identity.

- A Bat Mitzvah is a significant event in a Jewish girl's life. It celebrates her coming-of-age and responsibility to observe the commandments of the Torah. The ceremony is often followed by a celebration with food, music, and dancing.

- Bar Mitzvahs are similar celebrations for Jewish boys. At age 13, they become responsible for their own religious observance and are celebrated with a ceremony and party with family and friends.

- Christenings and baptisms are religious celebrations in the Christian faith that are typically held to welcome a new child into the church. They can be simple gatherings with family or more elaborate events with a full entourage and after party.

- Naming days are a celebration of the
child's name and entry into the world. They can be secular or religious events, depending on the family's beliefs.

- Quinceañeras are a big milestone in a young girl's life, particularly in Latin American cultures. This coming-of-age celebration marks the transition from girlhood to womanhood. It's often celebrated with family and friends, as well as traditional customs like a formal dress, a religious ceremony, and a dance with the father.

-Sweet 16 parties are a big deal for teenagers. It's a chance to celebrate their 16th birthday and transition into young adulthood. From limo rides and fancy dresses to themed parties and photo booths, there are endless ways to make a sweet 16 party special.
LET'S GET PLANNING

Book a Venue Tour
Birthday parties for kids should always be special, no matter the occasion. Parties allow kids to come together, create special memories and build strong relationships with family and friends. Kids' birthday parties allow everyone to get together, share laughter, and enjoy one another's company. Let us help you create the party without the stress so that you can enjoy the party and be part of the memories.
CONTACT AN EVENT EXPERT
Get the latest event advice and help choosing a venue to suit your needs.