FIFTEEN AND FABULOUS: YOUR QUINCEAÑERA GUIDE
Let's Start Planning!
Contact our event experts and start planning your quinceañera today!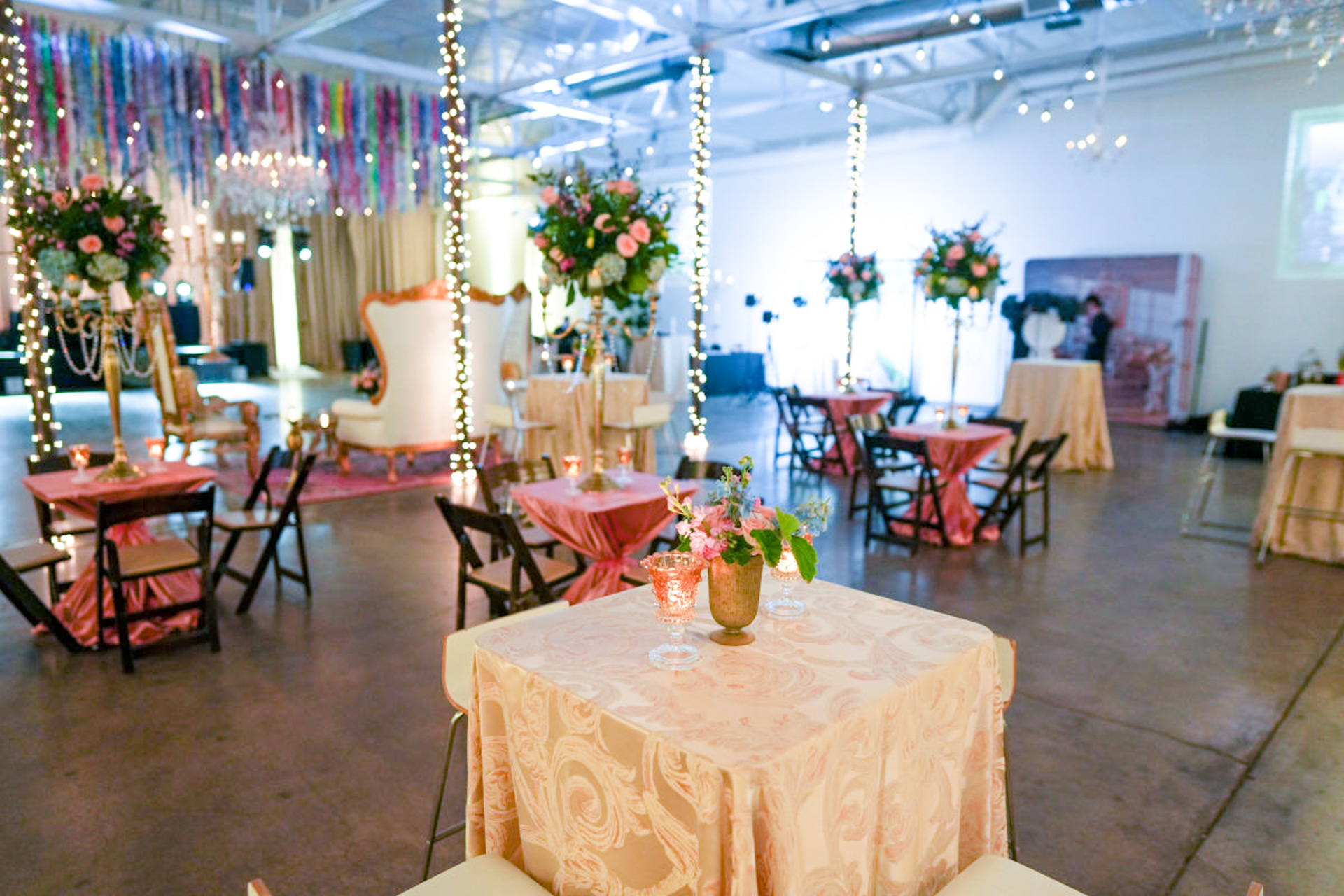 It's a Quince thing: The Party of the Year!
Ready to party like it's your 15th birthday? Look no further than Wedgewood Events for the ultimate Quinceañera bash! We've got all the traditions and extravagances you need to make the celebration supremely memorable. We're ready to help you honor your culture and traditions in the most epic way possible. Think of us as your Quinceañera party planning fairy godmothers - ready to wave a wand and grant your wishes.

Venue Hunting? Let's Find Your Quinceañera Location!
More than 500,000 Quinceañeras are celebrated in the United States every year.
Quinceañeras invite between 100 to 300 guests, depending on the event size.
The average cost of a Quinceañera can range between $6,000 and $27,000.
Quinceañeras are traditionally celebrated on a girl's 15th birthday or any time after.
CONTACT AN EVENT EXPERT
Get the latest event advice and help choosing a venue to suit your needs.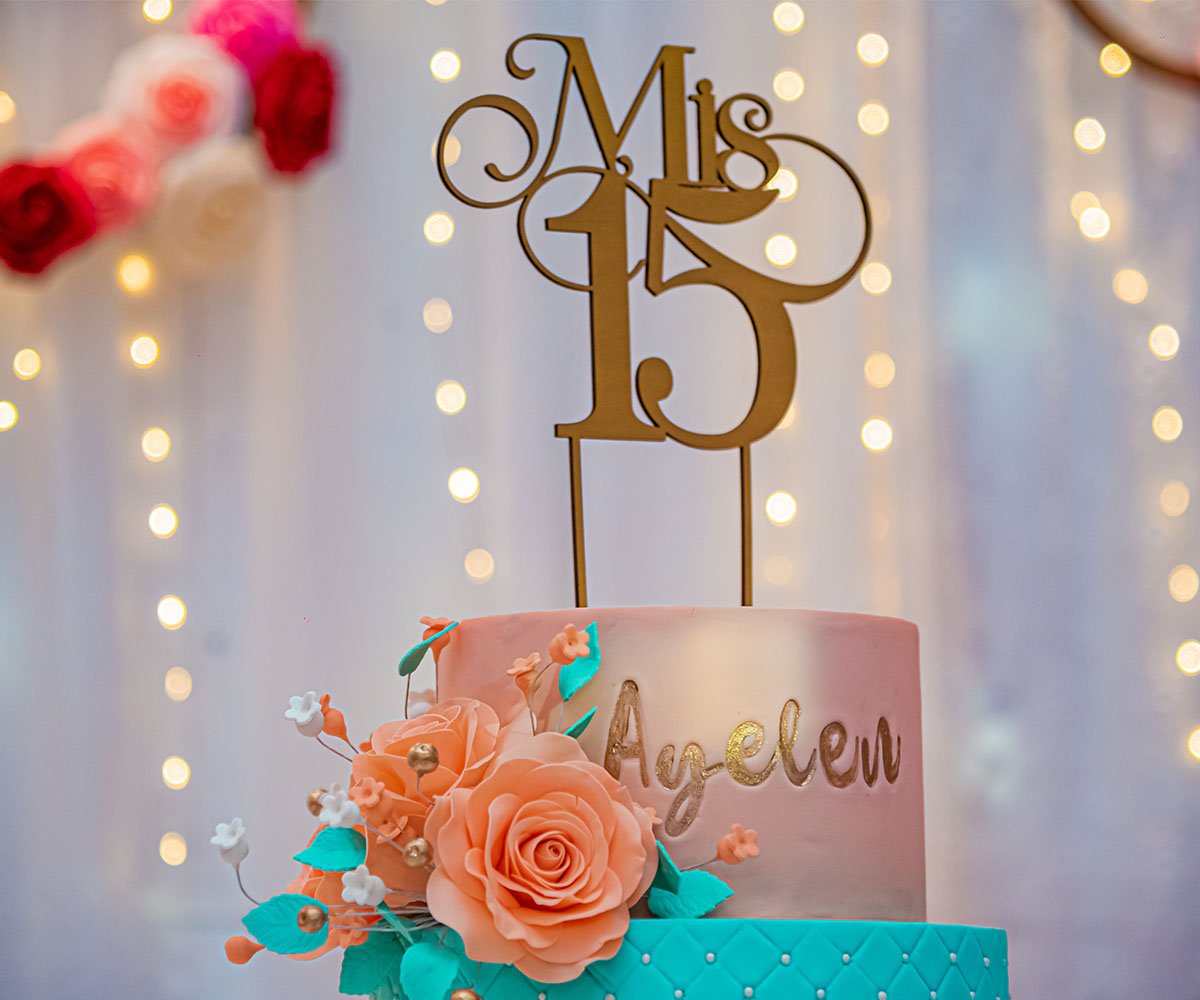 Fifteen and Fabulous: Design a Quinceañera that Will Leave You Speechless!
From traditional Mexican roots to modern-day United States creativity, we've got you covered. We'll work with you to ensure that every detail is just right, from the music to the decorations to the food. Trust us, your guests will be raving about your Quince long after the party's over.
Contact us today to schedule a venue tour and start planning the Quinceañera party of the century.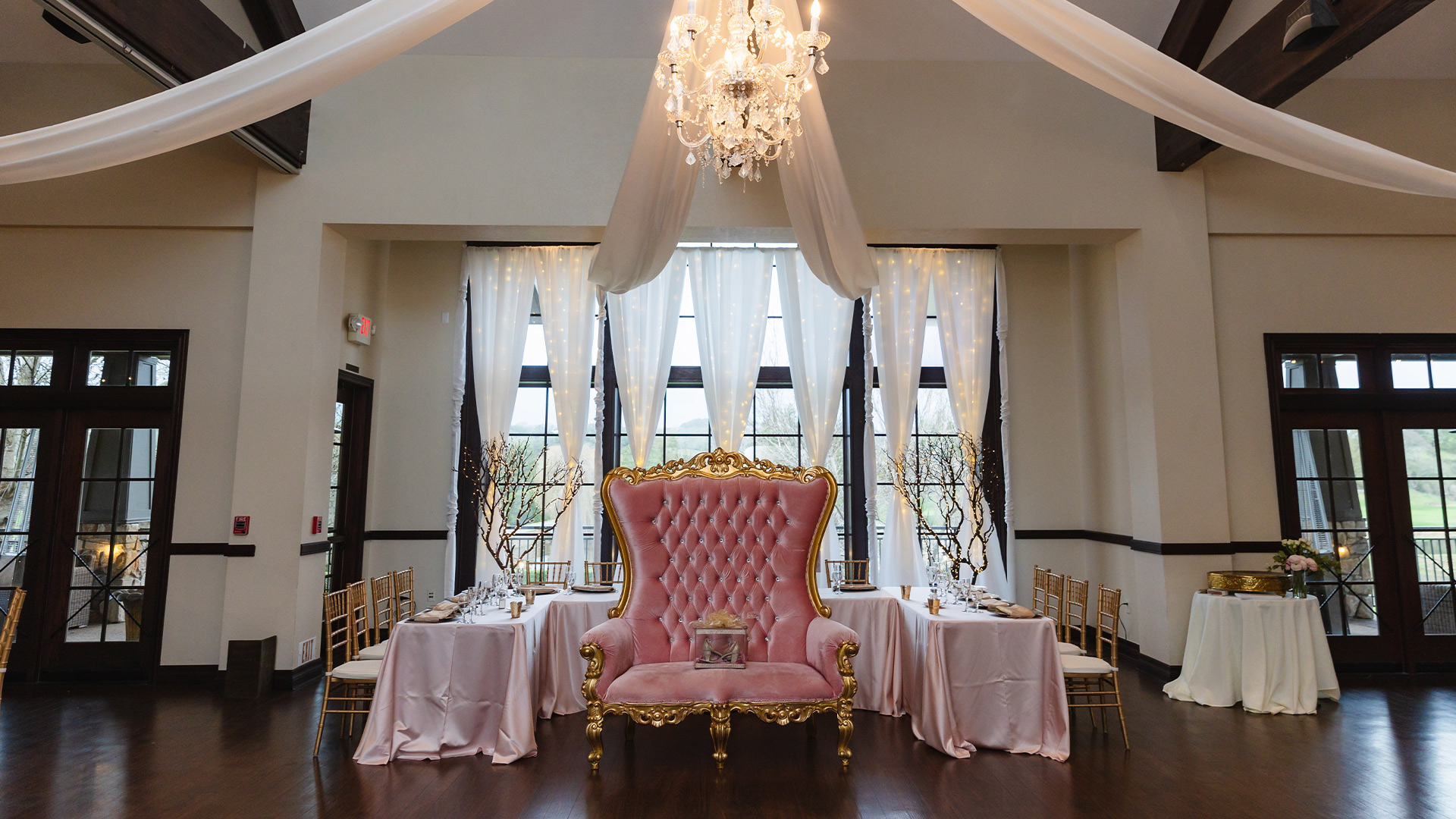 A quinceañera is a beautiful and meaningful celebration that brings family and friends together to honor and celebrate a young woman on her 15th birthday. It is a rite of passage that marks the transition from childhood to adulthood. The term Quince refers to the celebration as well as the honoree whose 15th birthday is being celebrated.
Typically, a quinceañera is celebrated with a large gathering of family and friends, including extended family, godparents, and close friends. The celebration is a formal event, with many participants dressed in traditional attire or making a special effort with style and clothing. Popular quinceañera activities include a religious ceremony, a formal reception with music and dancing, and a formal dinner. Additionally, some follow special traditions such as the last doll and changing of the shoes. The festivities often conclude with a final dance with the quinceañera and her father.
Leading up to the big day, the quinceañera timeline includes several months of planning; this may consist of a religious ceremony, rehearsal dinner, professional photo shoot, and pre-party gathering. On the day of the quinceañera, there is typically a Mass, followed by a grand celebration.
A quinceañera traditionally marks a young woman's 15th birthday, but it is ultimately up to the individual family and their cultural traditions. Some families may hold the celebration on the young woman's 15th birthday, while others may wait until a later age, such as 16 or even 18. In some cultures, the term "quinceañera" refers to a celebration for any girl turning 15, regardless of whether it is held on the exact day of her birthday.
The origins of a quinceañera can be traced back to ancient Aztec and Mayan cultures and celebrate a girl maturing into a woman upon turning 15. The celebration has evolved in modern times, including religious ceremonies, multiple cultural and family traditions, as well as the party itself. A modern quinceañera is a beautiful and meaningful celebration that brings family and friends together to honor and celebrate the young woman.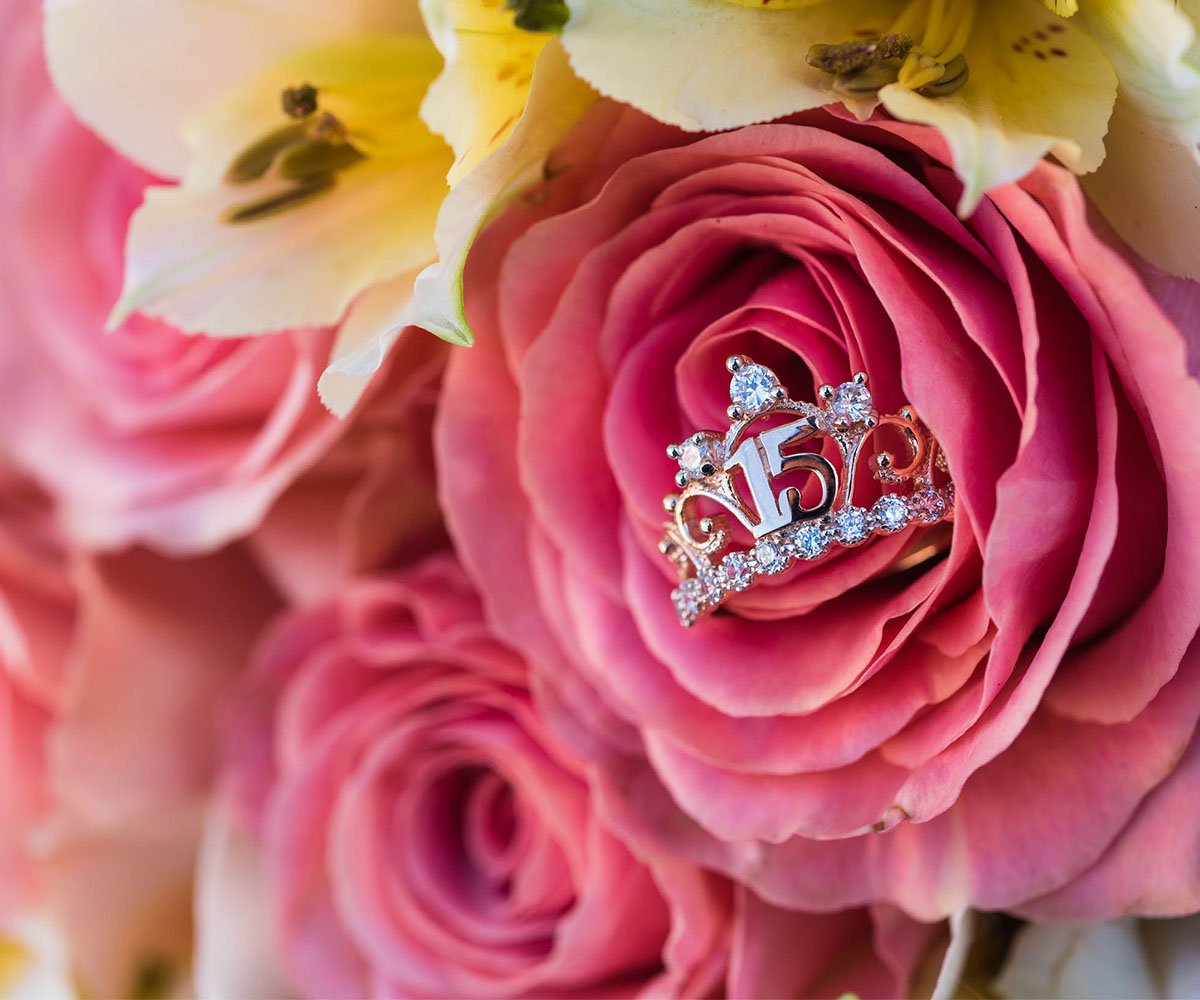 11 Reasons Why Your Daughter Needs a Quinceañera
Tradition: Quinceañeras are a long-standing tradition in many Latin American cultures. Parents want to honor and continue this tradition with their daughters.


Significance: A Quinceañera is considered a rite of passage and marks the transition from childhood to womanhood. It is a way for parents to acknowledge and celebrate their daughter's growth and maturity.


Family and community: Quinceañeras are often large celebrations that bring family and community members together. It's an opportunity for parents to share their daughter's special milestones with loved ones and strengthen community relationships.


Memories: A Quinceañera is a unique and memorable event that parents can share with their daughters, and it's a day everyone will remember for a lifetime.


Celebration of culture: A Quinceañera is a celebration of culture; it is an opportunity for parents to educate their daughters about their heritage and to connect with their cultural roots.


Building self-esteem: A Quinceañera is a way for parents to show their daughter that she is important and valued. It can be an opportunity for the young woman to feel special and confident in her new role as a young woman.


Teaching responsibility: Parents often use a Quinceañera to teach their daughter responsibility; the young woman learns to be more independent and organized by taking a significant role in planning the celebration.


Celebration: A Quinceañera includes music and dancing for a lively and fun event and an excuse to laugh, dance, and celebrate.


Love and support: Quiñces show a young woman she is loved and supported by her family and friends and celebrates the important person she has become.


Growing from child to adult: Closing the chapter on their childhood and starting life as a young adult marks the end of one stage of life and the beginning of another. It's a way for parents and daughters to reflect on the past and look forward to the future.


A Quinceañera is a once-in-a-lifetime event: This celebration is a unique event that only happens once in a lifetime, making it a memorable and distinctive occasion.
Celebrating Your Daughter
Both a Quince and the US equivalent Sweet Sixteen party mark a significant milestone in a young person's life, but there are fundamental differences between the two. A Quinceañera is a celebration of a girl's 15th birthday, while a Sweet Sixteen is a celebration of a girl or boy's 16th birthday. The Quinceañera is a traditional celebration in Latin American cultures, while the Sweet Sixteen is a more recent tradition that originated in the United States.
Sweet 16 celebrations, also known as "coming of age" celebrations, are a modern American tradition that originated in the 20th century. Nowadays, there are more than 1,500,000 Sweet Sixteen celebrations per year. The practice of celebrating a young woman's 16th birthday as a rite of passage into adulthood is thought to have originated in New England, popularized by the debutante balls that were common among the elite at the time. These balls were formal parties where young women were presented to society as eligible for marriage. Sweet Sixteen celebrations as we know them today became popular in the 1980s and 1990s when the celebration started to become a mainstream way for parents to celebrate their child's transition from childhood to adulthood. The popularity of this event even found its way to the airwaves via MTV's "My Super Sweet 16," where film crews documented the journey from planning to party for the birthday girl or boy involved.
Both celebrations mark a significant milestone in a young person's life; a Quinceañera has deeper cultural and family roots, while a "Sweet Sixteen" is a more straightforward coming-of-age celebration.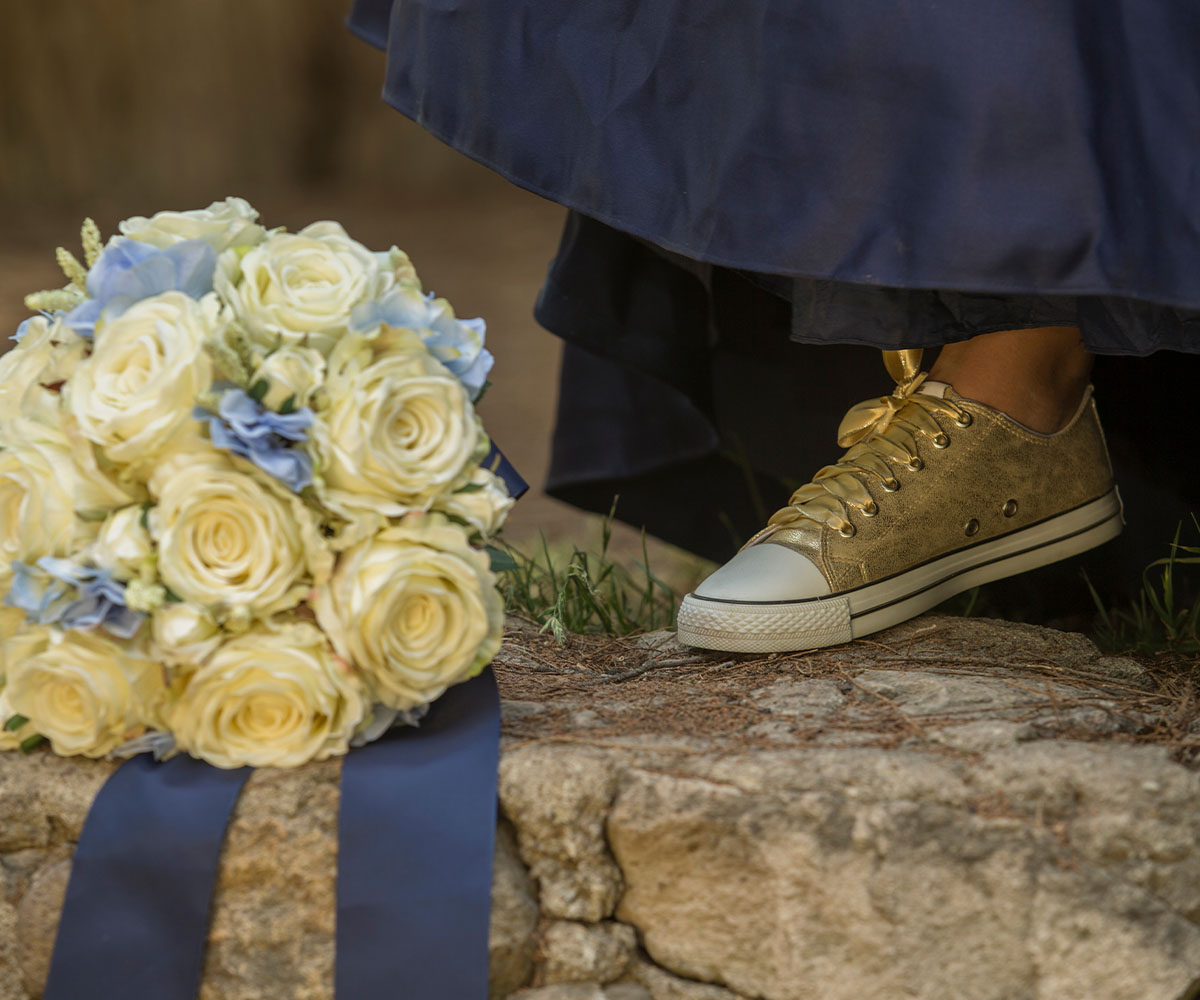 The Last Doll ceremony: This tradition symbolizes the young girl's transition from childhood to womanhood. The young woman will receive a special doll, often dressed in a miniature version of her Quinceañera dress, to symbolize her last doll as a child.
Changing of the Shoe ceremony: This tradition symbolizes the young woman's transition into adulthood. She will change from her flat shoes to high heels, indicating her maturity and readiness for adulthood.
Father-Daughter dance: The birthday girl and her father dance together to symbolize their relationship and his role in the young woman's life.
Dance with Chambelán (escort): The guest of honor will also dance with her escort, typically a young man chosen by her and approved by her parents, who will accompany her throughout the celebration.
Court of Honor: The young woman may also choose a court of honor, which typically includes a group of young girls and boys who will participate in the celebration and help her with the planning.
Special Mass or religious ceremony: Many Quinceañeras include a special moment where the honoree is blessed and receives the support of her community.
Presentation of the Quinceañera: The honoree is formally presented to her community as a young woman during the celebration.
Tiara or Crown: The Quinceañera may wear a tiara or crown during the celebration to symbolize her new status as an adult.
Toast: Many celebrations include a toast to the birthday girl, given by her parents or other important figures in her life, wishing her well and celebrating her new adulthood.
The Last Dance: The celebration typically ends with the guest of honor dancing one last dance as a child before transitioning into her new role as an adult.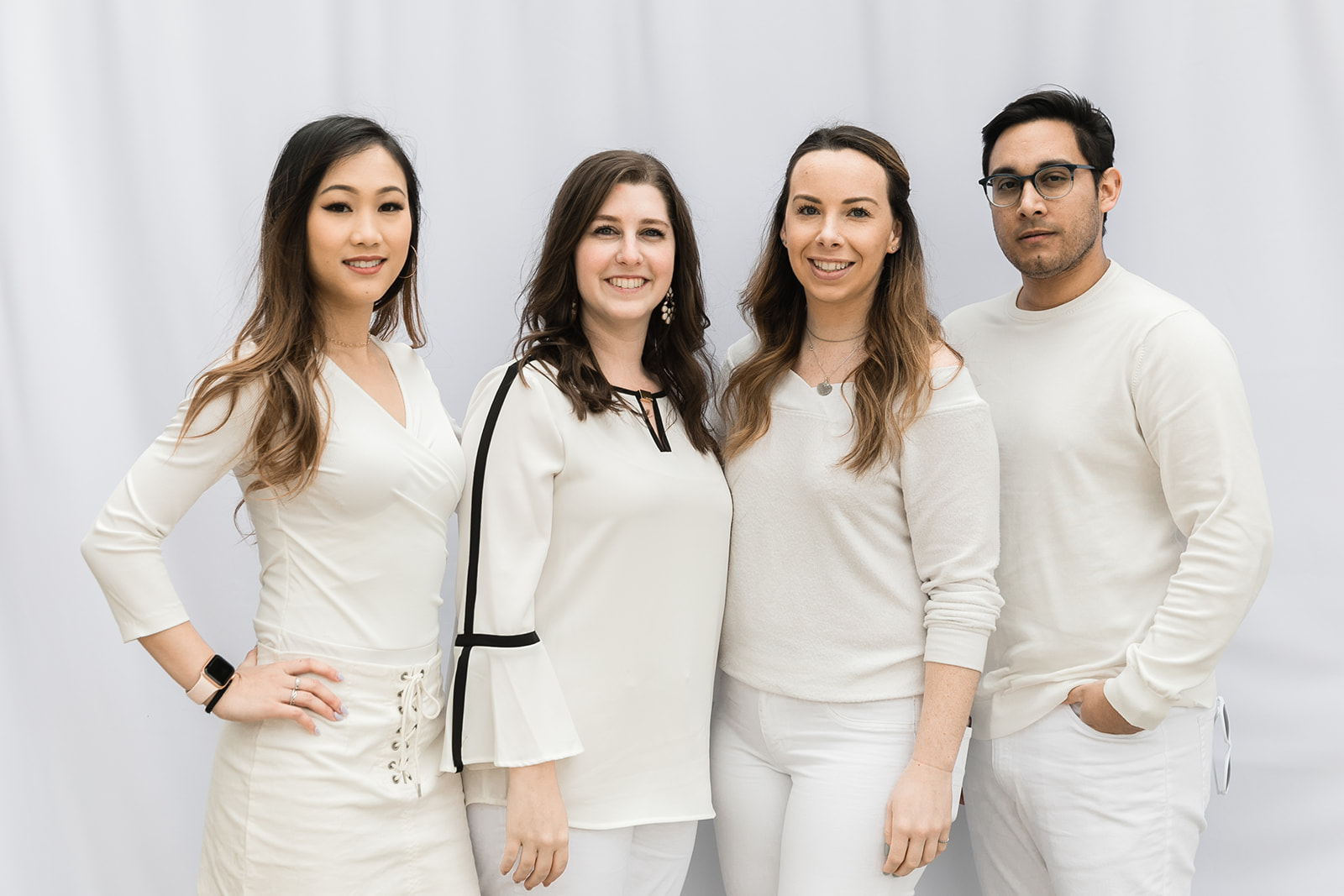 Why Choose a Professional Venue and Team for a Quinceañera?
Choosing a professional event location and team delivers clear benefits. Our expert team is experienced at planning and executing large-scale events and can handle all the logistics, setup, and coordination involved in a Quinceañera celebration. This can take a lot of stress and pressure off the family and friends of the Quinceañera, who can then focus on enjoying the festivities.
With a range of exceptional event locations from coast to coast, all designed for glorious celebrations, Wedgewood Events has a venue to suit any style. Once you have chosen your venue, our team can talk you through selecting the catering, décor, and entertainment. We will work with the Quinceañera and her family to create a customized, personalized celebration for their specific vision and budget.
With all the necessary resources and equipment ready to create a memorable and high-quality celebration, we provide essentials like lighting, sound systems, dance floors, and other crucial production elements for a Quinceañera. We support our clients during the whole planning process and throughout the event, ensuring that everything runs as smoothly as possible and that the Quinceañera and her family can relax and enjoy the celebration.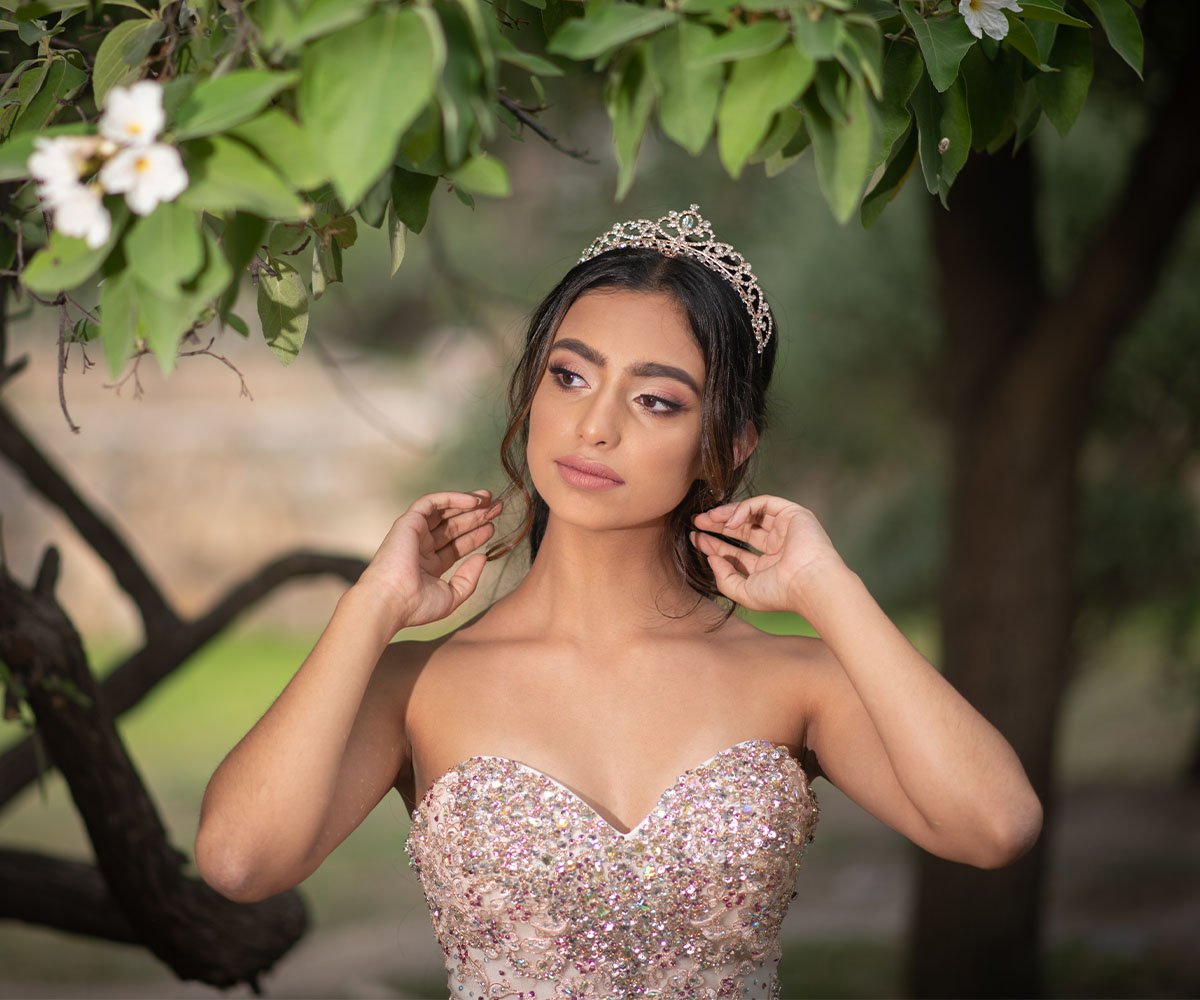 How to Plan a Quinceañera
Planning a Quinceañera can be a big undertaking, but with the right steps, it can be a fun and memorable event for everyone involved. Here are ten steps to help you plan a Quinceañera:
Choose a venue: Look for a space that is large enough to accommodate all your guests and that fits within your budget.


Set a budget: This will help determine how much you can spend on the venue, food, decorations, and entertainment.


Think of a theme: The theme could be based on the honoree's personality, favorite color, or cultural traditions.


Plan the entertainment: Consider a DJ, live band, or traditional folk dancers.


Pick a dress: This is the start of the fun! Help the honoree choose a dress for the Quinceañera, considering the theme, budget, and personal taste throughout the process.


Decide on decorations: Your décor will announce the theme and transform the venue with flowers, balloons, or traditional decorations.


Design the invites: Include all the important information, such as the date, time, venue, and dress code.


Choose the court: Help the honoree choose her court of honor, which typically includes a group of young men and women who will participate in the celebration and help her with the planning.


Plan the ceremony: If you plan to include a religious ceremony, schedule the mass or ceremony with the help of a priest or religious leader.



Enjoy the party: Most importantly, enjoy the celebration and have fun!



It's a good idea to make a Quinceañera checklist and timeline of all the tasks that need to be done and when they should be completed; this will help you stay organized and on track throughout the planning process. Planning a Quince can take as little as a month but is often organized over the course of a year. Venues can book up quickly, so schedule your tour as soon as possible to secure the date and venue that you're hoping for.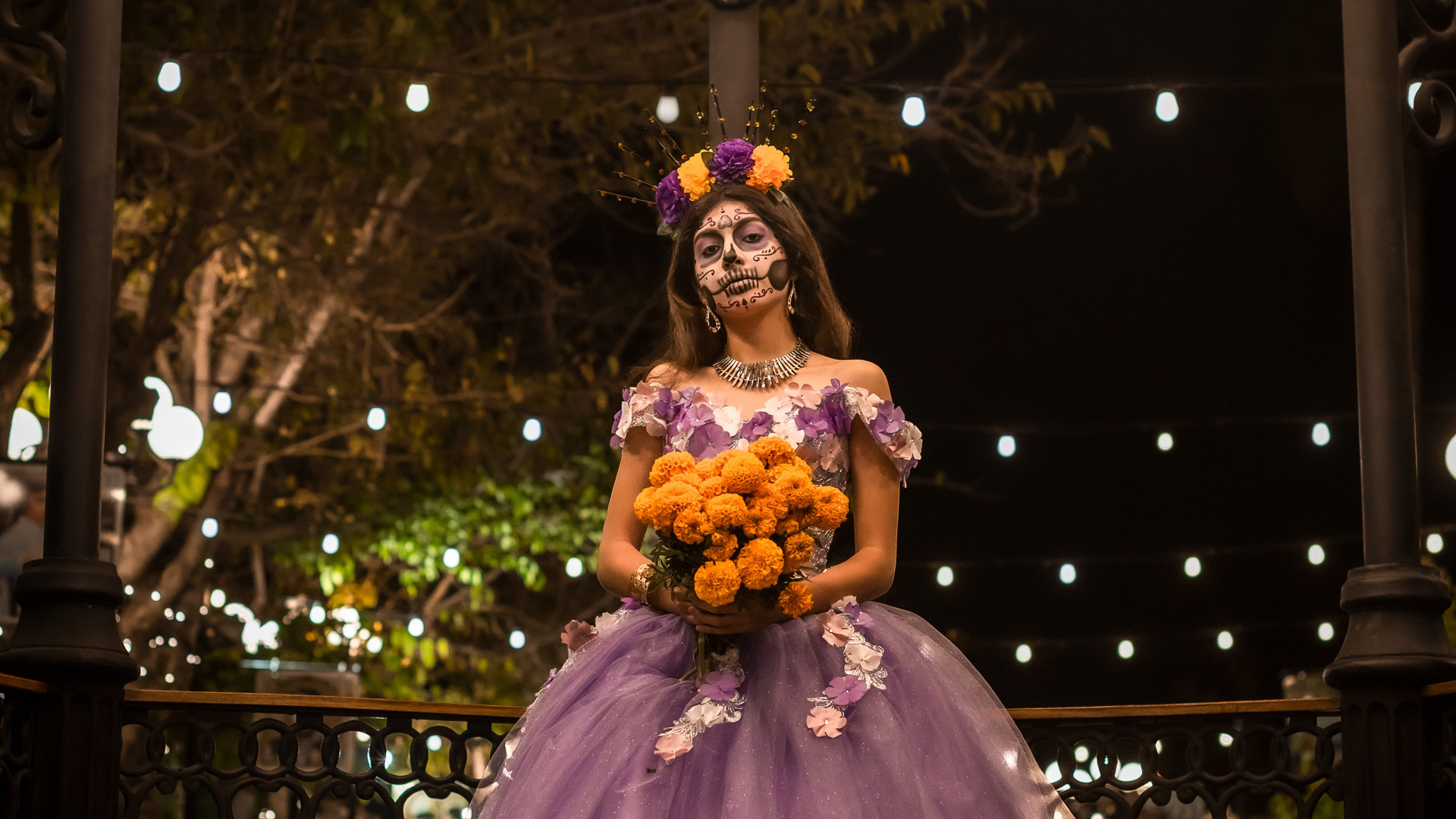 15 Fun Teen Themes for Your Quince
Quinceañeras are all about celebrating the transition into adulthood, and there are so many fun and creative teenage themes and concepts to choose from, making the day extra special. Here are fifteen of the most popular quinceañera themes to help inspire your own celebration:
Masquerade Ball
This theme lets a Quinceañera add an air of mystery and intrigue to her celebration. Guests can wear elaborate masks, and the décor can include deep, rich colors and elegant chandeliers.
Fairytale Princess
Celebrating a Quinceañera only happens once in a lifetime; make the birthday girl feel like royalty for a day with a Fairytale Princess theme. Consider a castle backdrop, glittering chandeliers, a ball gown dress code, and a glamorous throne for the guest of honor.
Whichever theme you choose, your Quinceañera is all about celebrating the girl of honor! Be creative, and enjoy this special day with the people you love.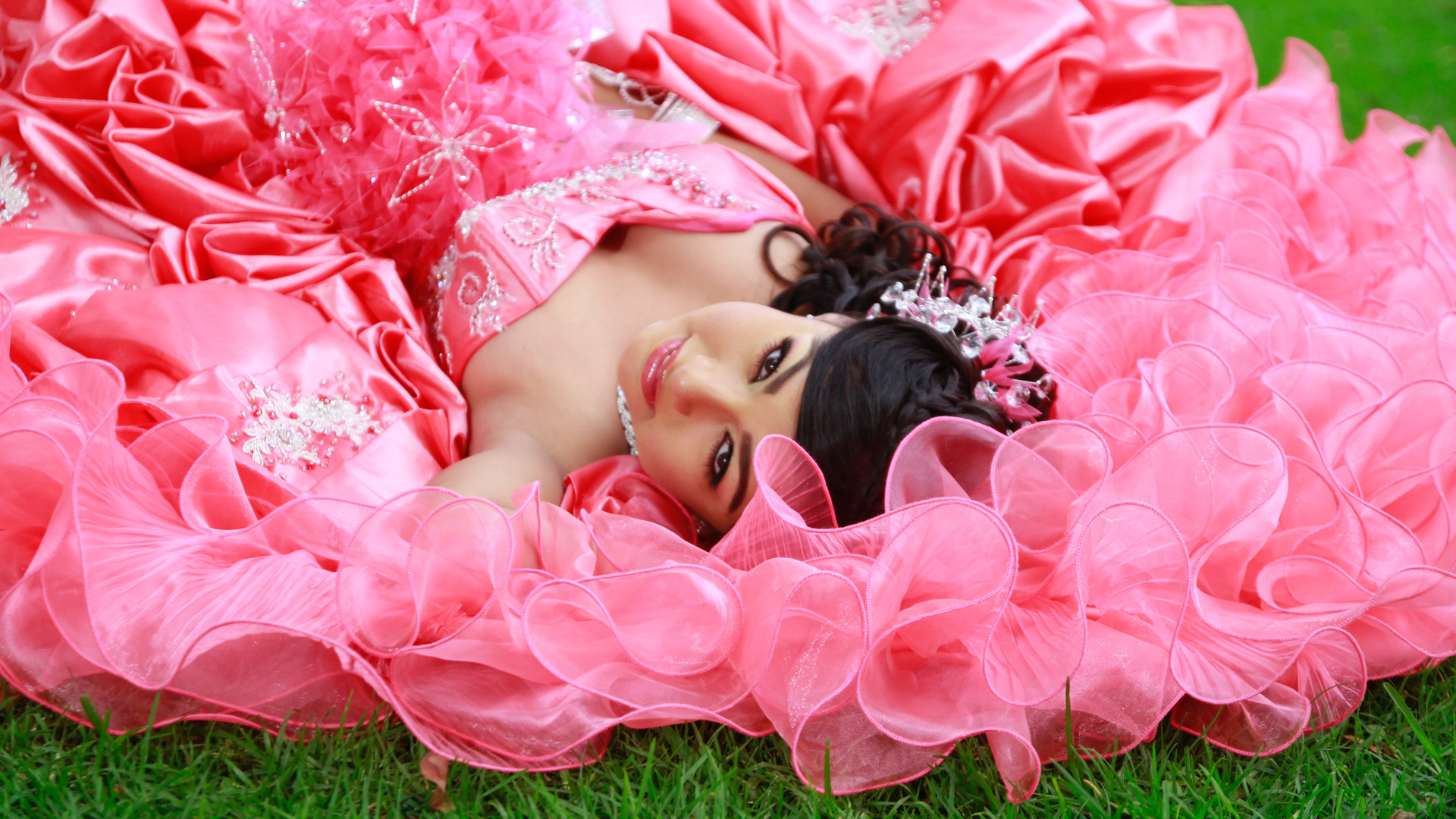 Essential Quinceañera Facts and Information
Meet the Entourage:
The Quinceañera is the celebrant who is celebrating their transition from girl to woman.
The court of honor, also known as the Damas and Chambelanes, is typically made up of close friends and family members of the Quinceañera. There are traditionally 15 Damas and 15 Chambelanes, but this may differ from time to time.
A Dama, also known as a Damita, is a young woman chosen by the Quinceañera to be part of her court of honor. The Damas often wear coordinating formal attire, such as long dresses, and may also wear coordinating accessories, such as corsages or boutonnieres. They usually accompany the Quinceañera in the traditional ceremony, such as the waltz, the changing of the shoes, or the crowning ceremony. The Damas are also expected to participate in any other activities or traditions that are part of the Quinceañera celebration.
A Chambelán, also known as an "escort," is a young man who is chosen by the Quinceañera to accompany her during the celebration. The Chambelanes typically wear formal suits or tuxedos. The Chambelán typically escorts the Quinceañera during the formal entrance and throughout the celebration. He also participates in traditional activities such as the waltz and the "changing of the shoes" ceremony. The Chambelán is usually a close friend or relative of the Quinceañera, and the choice is often symbolic.
Choosing a Quinceañera Venue
What to Wear to a Quinceañera as a Guest
What is Expected of a Quinceañera Guest?
LET'S GET THIS

Fiesta Started!
Let's talk Quinceañera venue options. We've got seriously stunning spaces for you. Whether you want something grand and luxurious or cozy and intimate, we have a venue that will fit your needs. And let's chat about the decorations - we've got that covered too. We'll work with you to transform the space into a magical wonderland fit for a Quinceañera queen.
From Traditional to Trendy: Explore Your Quinceañera Venue Today!
CONTACT AN EVENT EXPERT
Get the latest event advice and help choosing a venue to suit your quince celebration.