PERSONALIZING YOUR LOVED ONE'S FAREWELL
Contact Our Team
Let our team help plan your event and make your occasion truly special.
Honoring a Life Well-Lived
Your Guide to Planning a Celebration of Life Event
A celebration of life is a special event that not only honors the memory of someone who has passed away but it's also an opportunity to celebrate the life they lived and to find comfort in the love and support of family and friends.

It's a chance to share stories, laugh together, cry, and remember that we are all connected through this journey we call life.

As we go through our daily routines, it's easy to lose sight of what's truly important. But sometimes, life presents us with moments that remind us of the preciousness of our time here on Earth.
Our team can help you plan a celebration of life that truly honors your loved one
Contact us now to schedule a consultation and venue tour
Over 2.5 million remembrance events are held in the US every year.
On average, families spend around $3,000 to $11,000 to celebrate their loved one.
Planning often begins after formal funeral proceedings are complete.
Attendee number differs from a funeral, and is typically 100 but can range from 75 to 250.
CONTACT AN EVENT EXPERT
Get the latest event advice and help choosing a venue to suit your needs.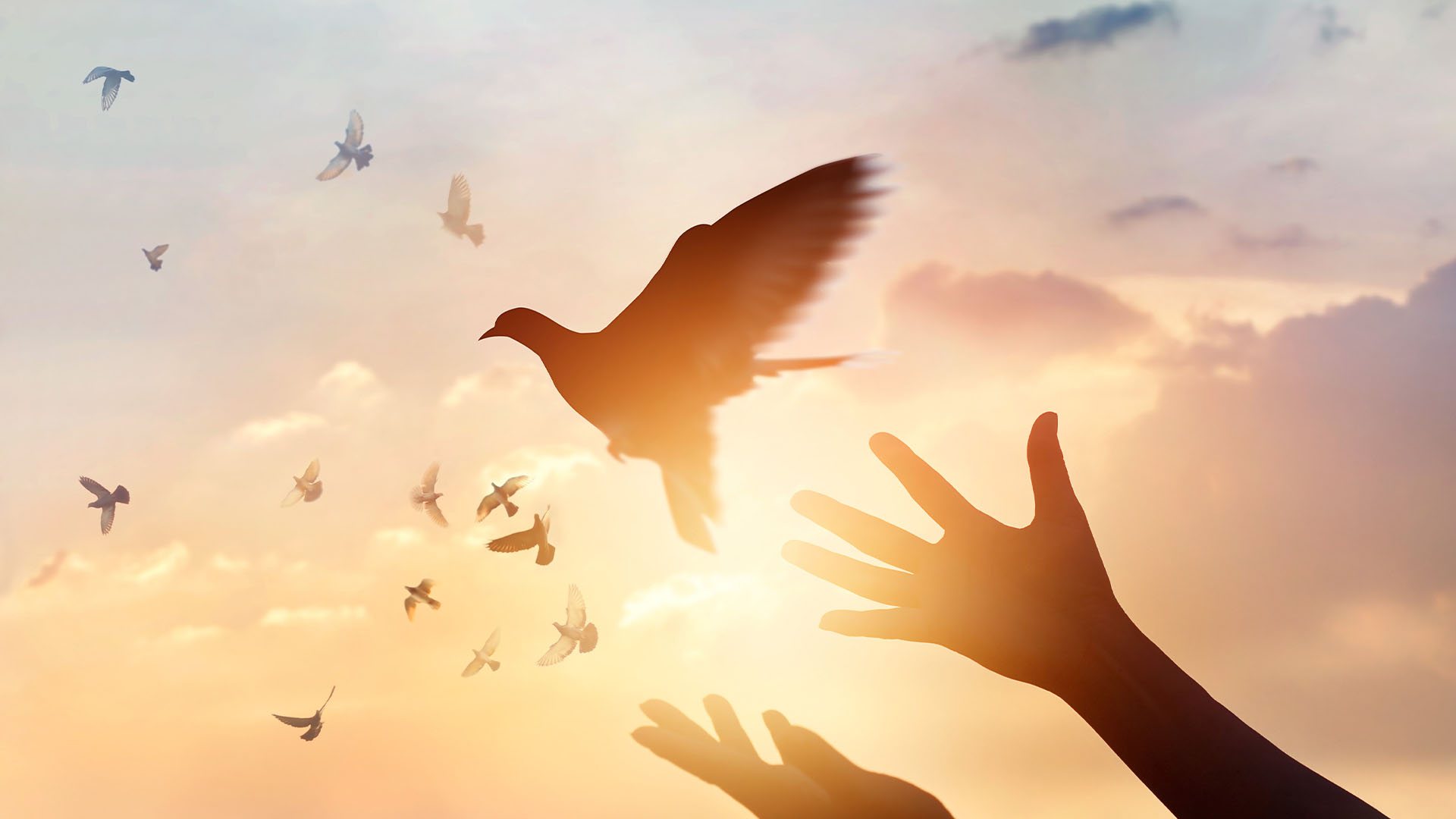 Planning a Remembrance Event: How to Honor Your Loved One's Memory
A celebration of life is a gathering that focuses on honoring cherished memories and showing respect for the departed and their loved ones. It's an opportunity to create a personalized tribute to a loved one through favorite songs, special readings, and other unique touches. Whether you create a photo display, serve their favorite foods, or release butterflies, balloons, or doves in their honor, there are endless ways to make the memorial party meaningful. These gatherings allow individuals to remember and celebrate the life of a loved one in a personal, one-of-a-kind way while also connecting with others who share the same love and memories.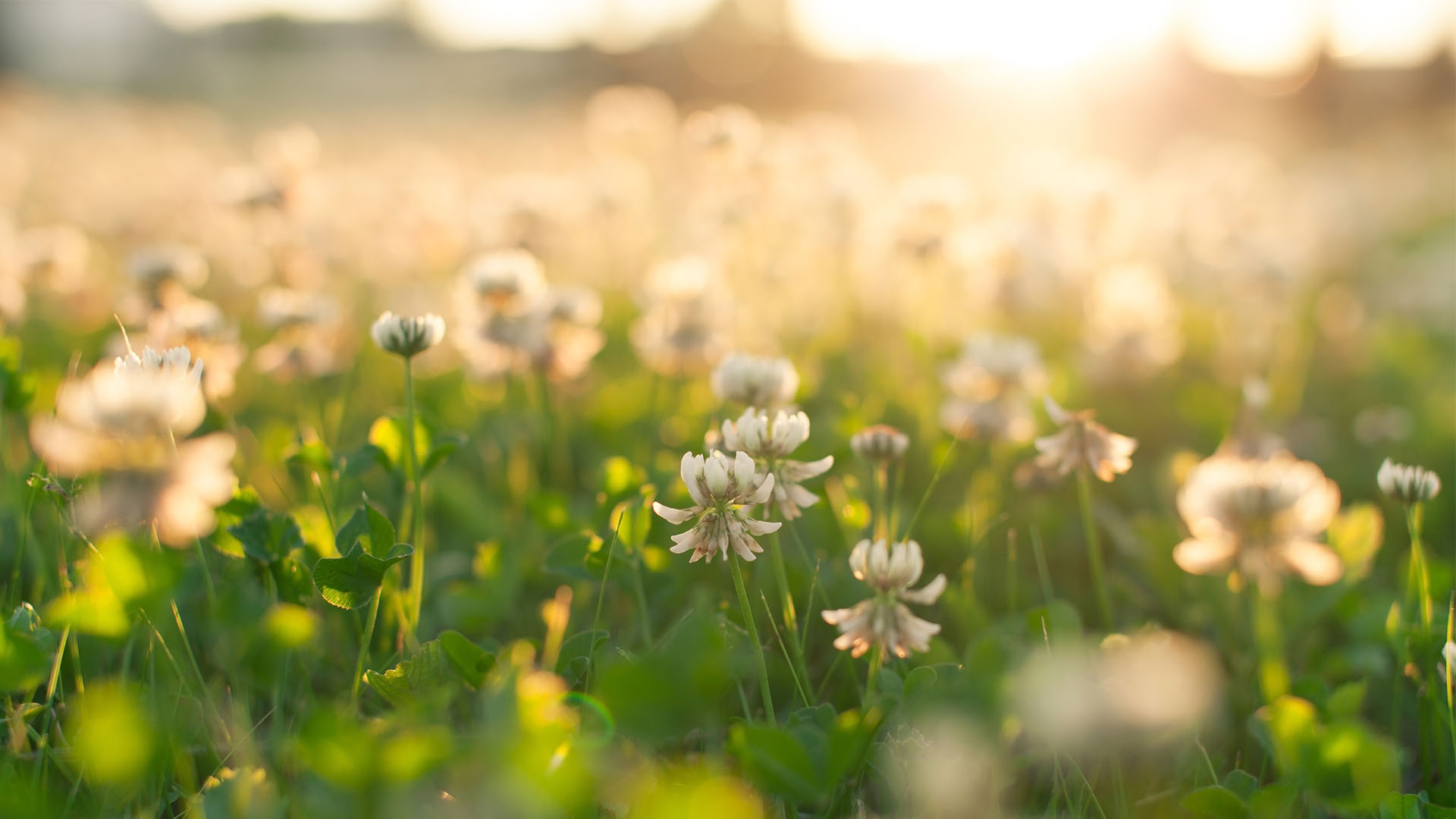 A Guide to

Choosing the Right End-of-Life Ceremony
Death is a complex subject to confront, and planning a celebration of life service for a loved one can be an emotional and daunting task. But with proper guidance and support, a celebration of life can become a beautiful and meaningful tribute to the extraordinary life and spirit of the deceased.
At its core, a celebration of life service is a gathering of family and friends who come together to honor and celebrate the life of their loved ones. Unlike traditional funerals, celebrations of life have more freedom from social expectations or religious rituals. They can be as unique and creative as the individual being remembered.
As a guide to planning a celebration of life, it's important to understand that the event you're planning should meet the emotional needs of the guests. Think about who will be attending and what they might want or need. Then, incorporate the deceased's unique lifestyle and personality characteristics, perhaps through live music, refreshments, or other personal touches.
While celebrations of life are similar to memorial services, they offer more room for creativity and flexibility in planning. With more time available after physical remains have been cared for through burial or cremation, you can make better decisions about celebrating the life of someone you loved dearly.
At our organization, we work closely with families to design celebrations of life that truly reflect the individual being remembered. While it can be a challenge to put together an event that both pays tribute to and celebrates the life and spirit of a unique individual, it's also one of the most rewarding things we can do for someone we've loved and lost.
A celebration of life service is a way to celebrate the deceased's unique values, experiences, and attributes and bring together family and friends to honor their memory. By incorporating personal touches and creative elements, you can create a truly remarkable tribute that will be remembered for years.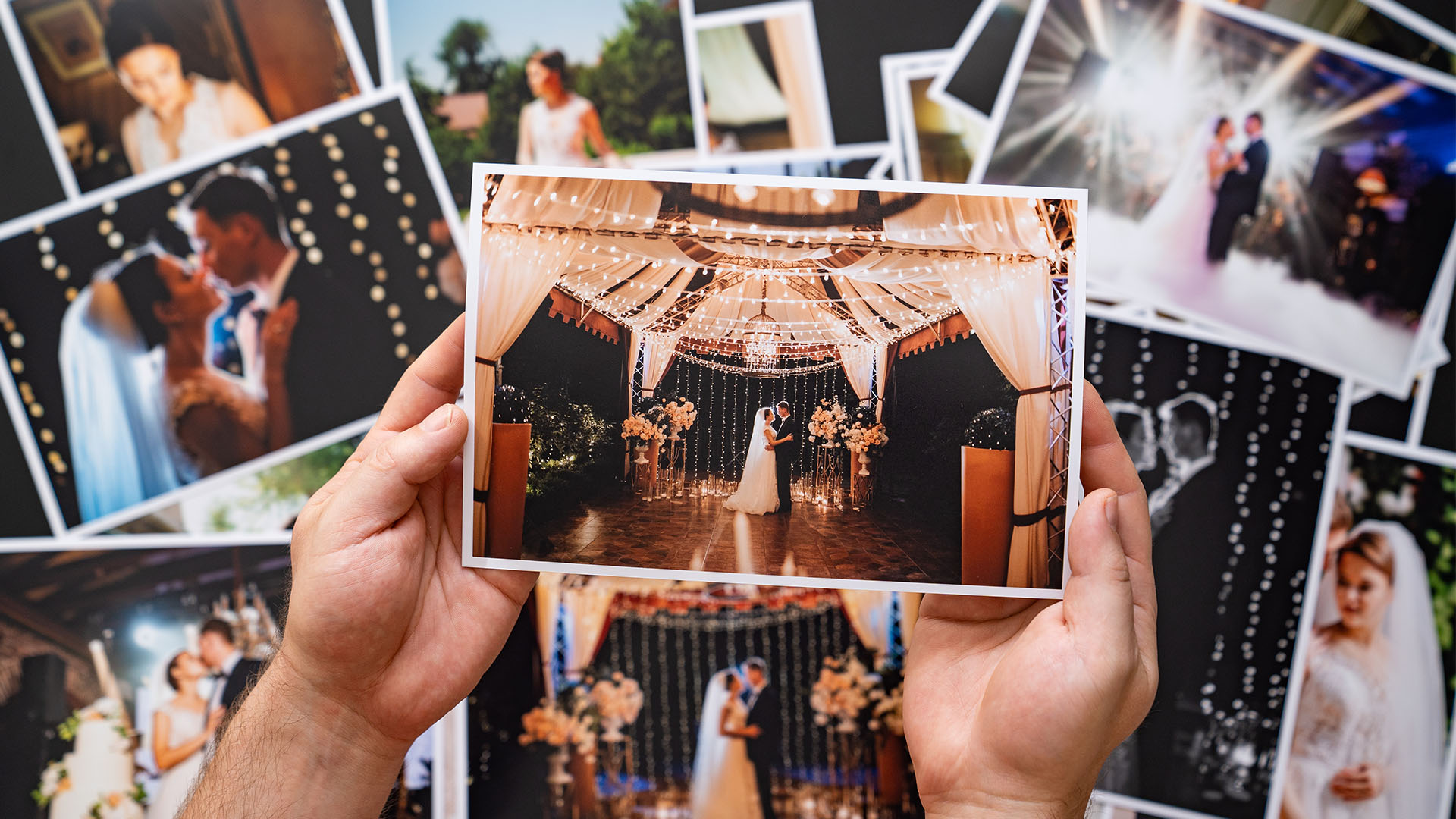 Celebrating Life in Style:
Ideas to Help You Create a Memorable Tribute
A celebration of life can serve as a meaningful tribute to a loved one who has passed. Adding personal touches to the celebration can make it a special and memorable occasion. From a memory table to a playlist of favorite songs, there are countless ways to bring their unique spirit to the forefront.
Creating a Memory Table
A memory table is a great way to showcase cherished possessions. It could be a collection of photographs, items with special meaning, or favorite books, music, and games. These items can serve as a physical representation of their life and the things that they held dear.
Crafting a Personalized Playlist
Music can be a powerful tool to evoke emotion and create a sense of connection. Creating a playlist of meaningful songs or songs that evoke fond memories can provide a comforting and uplifting atmosphere for the event.
Releasing Balloons in Their Honor
A balloon release can symbolize letting go of a loved one and honoring their memory. The balloons can be personalized with messages, favorite colors, or a name. Releasing them can provide a sense of closure and a peaceful goodbye. Similar activities to consider are planting a tree, painting rocks for a memorial garden, or lighting and releasing Wish Papers.
Theming the Celebration
Creating a theme for the celebration based on favorite hobbies or collections can add a fun and personal touch. For example, if they were an avid gardener, you could create a garden-themed celebration complete with floral arrangements, potted plants, and garden tools. This can add a touch of joy and playfulness to the event.
Overall, a celebration of life should reflect the unique spirit of the person being remembered. Incorporating personal touches, such as a memory table or themed décor, can make the event a truly special and meaningful occasion.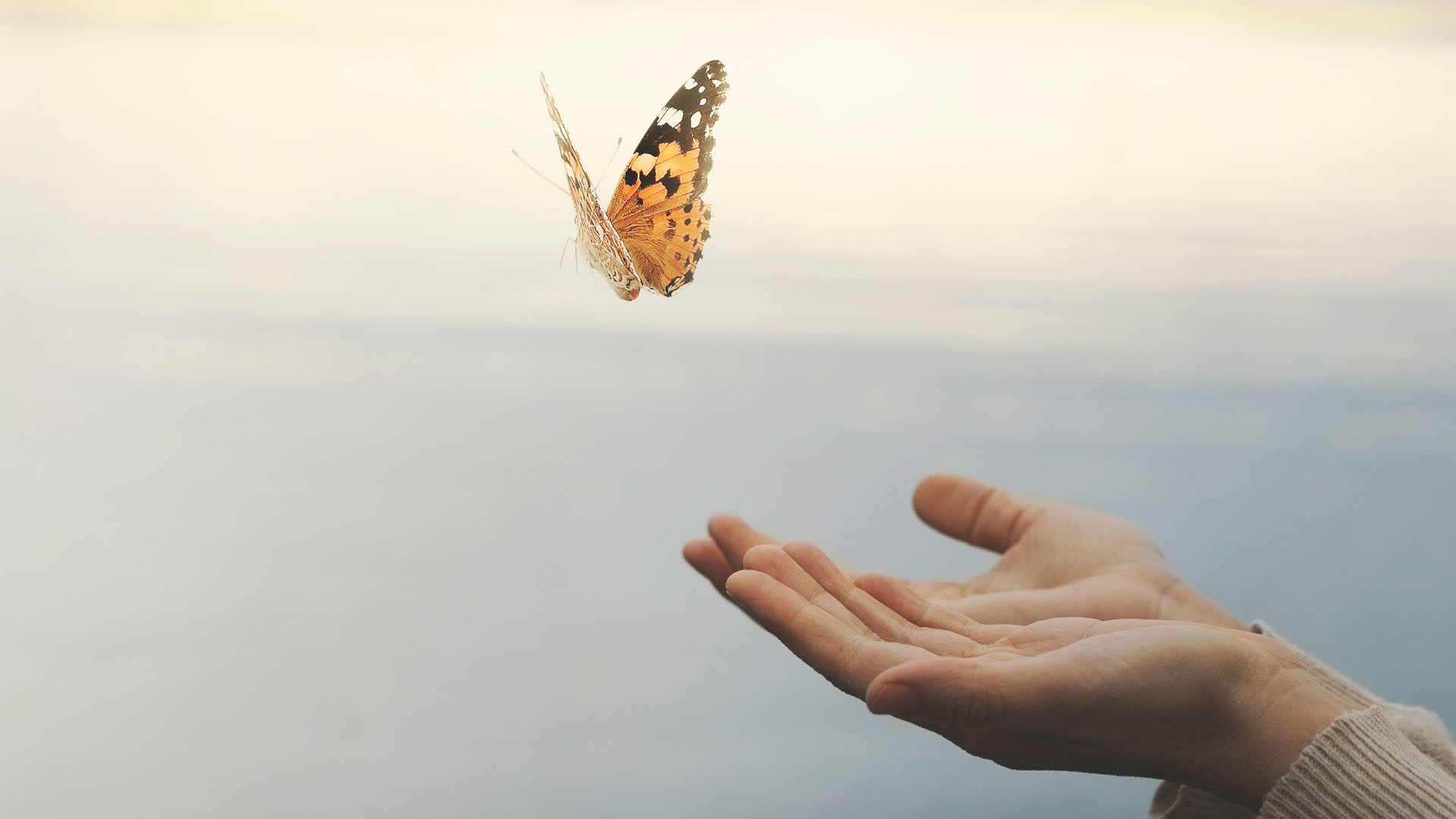 The Distinctions Between a Funeral, Memorial Service, and a Celebration of Life Ceremony
When it comes to end-of-life ceremonies, many people are familiar with the traditional funeral service, which often involves religious or cultural rituals and burial or cremation. Two other traditions are becoming increasingly popular: the memorial service and the celebration of life. While these events share some similarities, there are also key differences.
A funeral service is typically held soon after a person's death and often involves a religious or cultural component. The focus of the service is usually on mourning the loss of the deceased and saying goodbye. There is often a sense of formality and tradition, and the service may follow a set order of events. The physical remains are often present and may be buried or cremated following the service.
A memorial service is usually held sometime after the person's death and does not typically involve the physical remains. The focus of a memorial service is on remembering and celebrating the life of the deceased. It may be held in various locations, such as a park, beach, or another meaningful area, and may be less formal than a funeral service. At the same time, some memorial services may include religious or spiritual elements but are not required.
A celebration of life service is similar to a memorial service in that it focuses on celebrating the deceased's life. It is typically more informal and personalized. Celebrations of life can be held at any time after the person's death and can take various forms, depending on the wishes of the family and friends. They may involve music, food, and other personal touches that reflect the unique personality and interests of the deceased.
All three of these ceremonies serve an important purpose in helping people process and grieve the loss of a loved one. Whether you choose a funeral, memorial service, or celebration of life, the most important thing is to create an event that honors the memory of the deceased and provides comfort and closure to those grieving.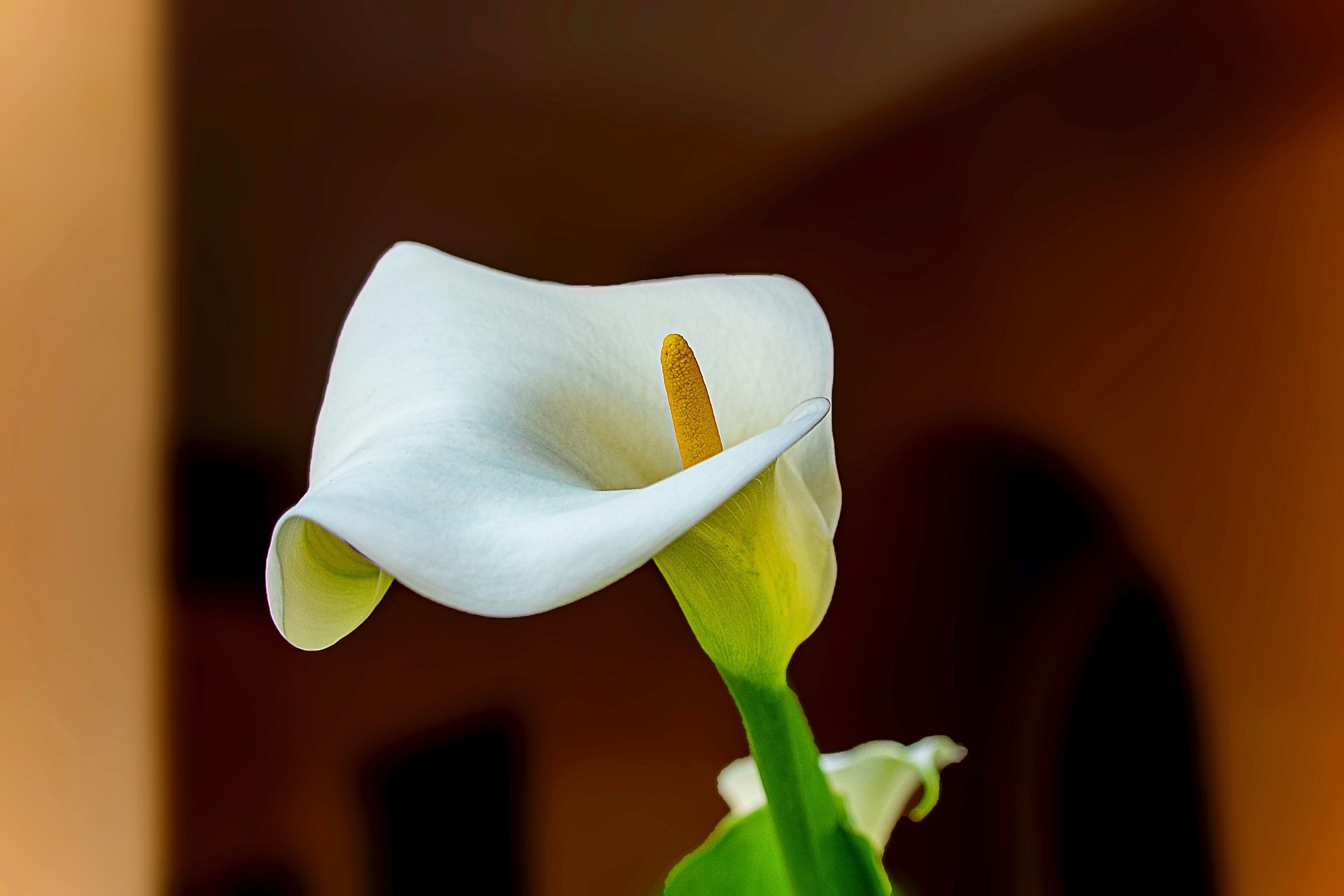 From Mourning to Celebration
The traditional wake has transformed in recent years, with more and more people opting for a modern take on this age-old tradition. There has been a shift towards celebrating life events rather than the wake's somber and often solemn atmosphere.
A formal wake was a strictly religious affair held in the deceased's home, with family members and close friends in attendance. Today, many people are choosing to celebrate the life of their loved ones with a more upbeat, personalized event that reflects their personality and interests; this could include gathering at a venue with a live band, food and drinks, and a photo booth for guests to take pictures in memory of the departed.
One way in which the modern wake can resemble a celebration of life events is through the use of multimedia. Slideshows, videos, and virtual reality experiences can tell the story of the person who has passed away and help guests remember the happy times they shared. These multimedia experiences can be essential for families who have lost someone suddenly or unexpectedly, as it provides a way to connect and remember their loved one positively.
Another aspect of the modern wake that can resemble a celebration of life event is the emphasis on personalization. Rather than following a set format or tradition, families are encouraged to make the event their own by incorporating meaningful elements. These elements could include a favorite sports team, a hobby, or even a favorite color. The possibilities are endless; this personalization can make the event feel more authentic and heartfelt.
A modern wake is evolving into a more personalized and celebratory event, with many of the same elements as a celebration of life gathering. This shift is providing grieving families with more options for honoring their loved ones and providing a meaningful way for friends and family to come together and remember them in a positive light.
Looking for a venue that reflects your loved one's personality and style?
Our team can help. Contact us to learn more.
Contact Us
Meaningful Timeline Suggestions for Planning a Celebration of Life
When we lose someone we love, it can feel like time has come to a standstill. Planning a celebration of life memorial party may feel daunting or overwhelming, mainly when the event date is close to the day of their passing. However, it doesn't have to be that way. Choosing to hold a remembrance celebration later can offer several benefits.
Firstly, it can provide an opportunity for more people to attend. When a loved one passes away, it can take time for the news to reach everyone who knew them. By holding the memorial party weeks, months, or even years later, you can ensure that more people can attend and pay their respects.
Waiting until a later date can give you more time and energy to prepare for and plan the event. It can be challenging to plan a celebration of life while grieving, and taking the time to plan a thoughtful and meaningful event can be very healing.
Beyond the Anniversary: Honoring Loved Ones with Remembrance Celebrations
Celebrating a loved one's life on a day not necessarily tied to their passing can be a beautiful way to honor their memory. It allows you to focus on the joy and beauty they brought into the world rather than solely on their loss. There is no right or wrong way to plan a memorial party. Whether you choose to hold the event soon after their passing or months later, the most important thing is that it feels meaningful and honoring to your loved one's memory.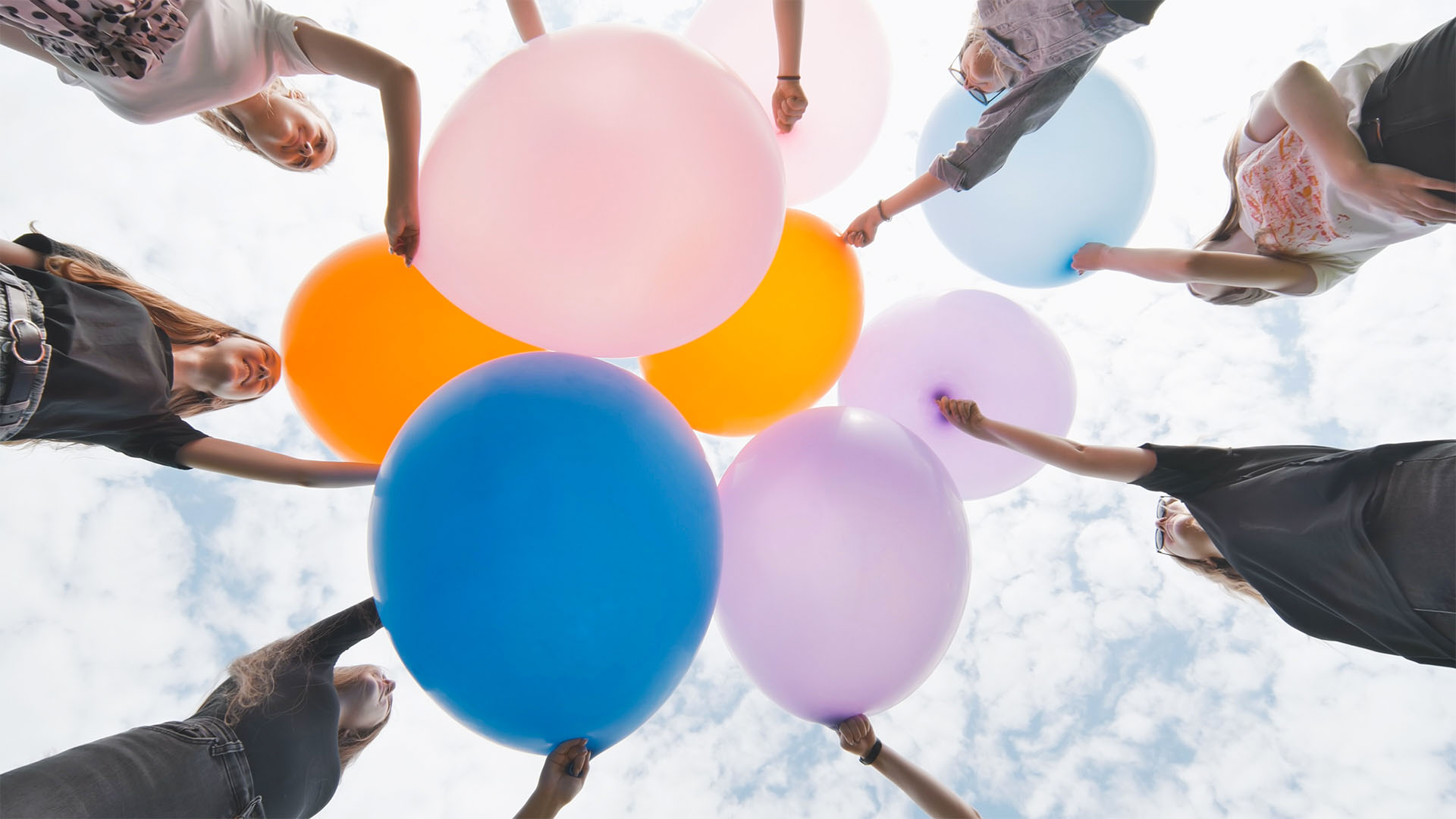 Let the Professionals Handle Your Memorial Service Logistics & Operations
Organizing a memorial event for a loved one can be emotionally challenging and logistically demanding. From choosing a venue to arranging catering, designing a program, coordinating speakers, creating a slideshow, and managing the guest list, there are many details to consider and tasks to complete. Moreover, you may need more time, skills, or resources to handle everything yourself, especially if you are grieving or managing other responsibilities.
That's where a professional event team can make a difference. By choosing a venue complete with an experienced and compassionate team of event planners, coordinators, and support team, you can lift the burden of organizing a memorial event and focus on honoring your loved one and connecting with your family and friends. A professional event team can help you with everything from choosing a meaningful theme, selecting appropriate decorations to manage the sound system, and providing AV equipment. They will guide you through creating a timeline, scheduling rehearsal walkthroughs, and practicing speeches. With their help, you can feel confident that your memorial event will be a fitting and memorable tribute to your loved one's life and legacy.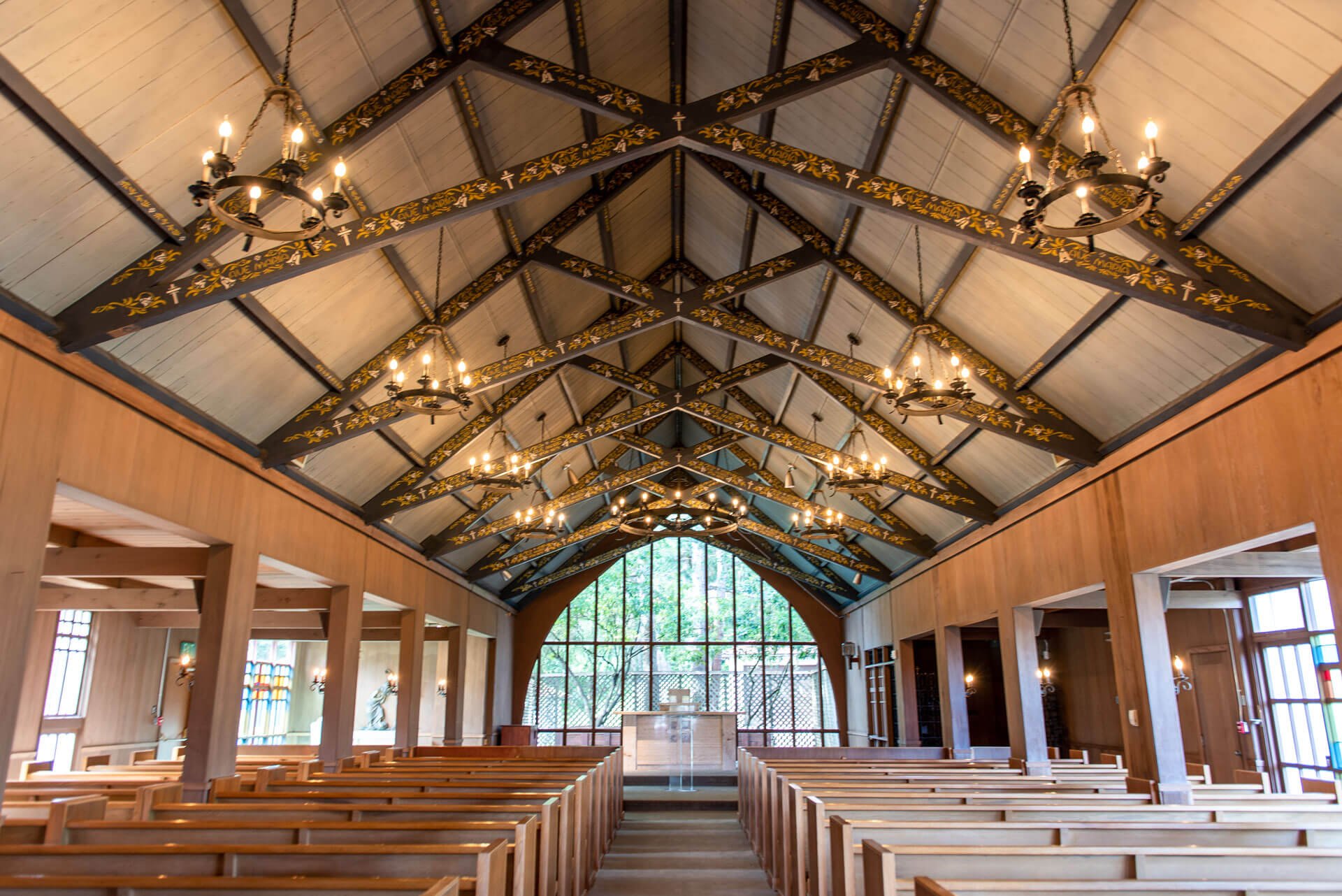 Finding a Place to Remember:
Choosing a Venue for Your Memorial Event
When planning a remembrance or memorial event, one of the most significant decisions you will make is choosing the right venue. While some may choose to host the event at home, there are many advantages to choosing a professional event venue.
First and foremost, hosting an event at home can be logistically tricky. From finding enough space to accommodate all of your guests to ensuring enough chairs for everyone, a lot goes into hosting a successful event. Choosing a professional venue can take the burden off your shoulders and allow you to focus on what matters: remembering your loved one.
Professional event venues often have modern amenities that provide comfort and convenience during difficult times. From ample parking and wheelchair accessibility to state-of-the-art sound systems, catering services, and a trained team at the ready, these venues can make the event planning process much more manageable.
Consider the location, size, and amenities available when choosing a venue. Ensure the site is easily accessible for guests and has enough space to accommodate everyone comfortably. Consider the venue's atmosphere and whether it aligns with the event you want to host. For example, a more somber event may require a more subdued setting, while a celebration of life may benefit from a more cheerful venue.
Selecting the right place for your remembrance or memorial event is crucial to ensuring a successful and meaningful event. By opting for a professional location, you can take the stress out of planning and focus on what truly matters: honoring and remembering your loved one.
At Wedgewood Events, all our venues are professionally staffed and neutrally decorated so that you can set the right tone for your remembrance event. We also include private spaces so the family can collect their thoughts and spend time alone during the event.
Planning a memorial service for a loved one can be daunting, and finding the right venue can make all the difference.
Keep it close by:
Consider locations near the home of the deceased or most attendees; this can save travel time and expenses and make attending easier for guests.
Make it convenient:
Look for venues that offer ample parking, wheelchair accessibility, and other amenities to make the service more comfortable for guests.
Make it easy to find:
Choose a venue that is easy to locate and has clear signage. You want guests to stay aware of the location and arrive on time.
Consider the size:
Consider how many people will attend, and choose a location that comfortably accommodates everyone. You want the space to feel manageable.
Think about the atmosphere:
Consider the tone and mood you want to set for the service. Do you want a quiet, reflective space or a more upbeat and celebratory atmosphere? Choose a place that aligns with your vision.
The venue you choose for a memorial service can greatly impact the overall experience for guests.
Honoring your loved one's memory with a celebration of life is important.
Let us guide you through the process. Contact us today
Contact Us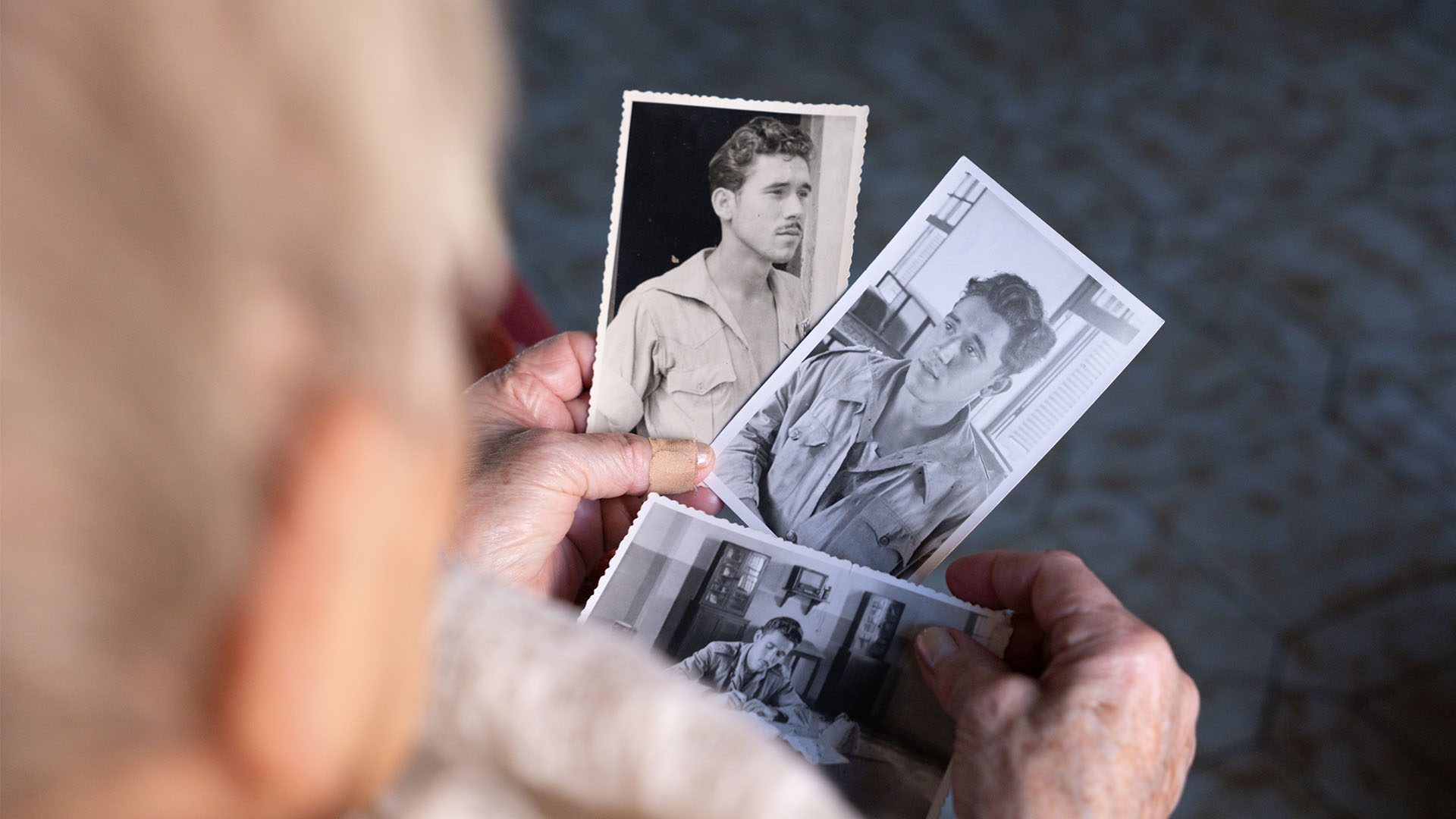 Ideas for a Beautiful Memorial Party
Losing a loved one is never easy, but a memorial party can be a beautiful way to celebrate their life and honor their memory. When planning such an event, the focus should be on celebrating the deceased's life rather than mourning their passing.
One popular option is to host a celebration of life party. These gatherings can be held anywhere from a family member's home to a rented event space. The key is to create an environment that reflects the personality and spirit of the loved one being honored; to do this, you can incorporate decorations, music, and even specific activities or games that were meaningful to them.
Another idea is to incorporate their favorite foods or drinks into the menu. This could mean serving their favorite cocktail, baking their favorite dessert, or even having a potluck where guests bring dishes their loved one enjoyed. It's important to remember that food can be a comforting and nostalgic way to connect with people.
In addition to food and drinks, consider setting up a memory table where guests can share photos, stories, and other mementos that honor the life of the loved one. Set up your table with a photo album or scrapbook, a display of their favorite hobbies or interests, a slideshow of cherished memories, or anything else you feel would bring this space together.
For those who prefer a more traditional memorial service, there are many ways to make the event unique and personal. Consider incorporating live music, poetry readings, or even a candlelight vigil to create a meaningful and memorable ceremony.
Ultimately, the key to planning a successful memorial or celebration of life party is to keep the focus on the life and legacy of the loved one being honored. By creating a thoughtful and personalized event, you can help bring comfort and closure to those who are grieving while also celebrating the rich and meaningful life of the person you loved.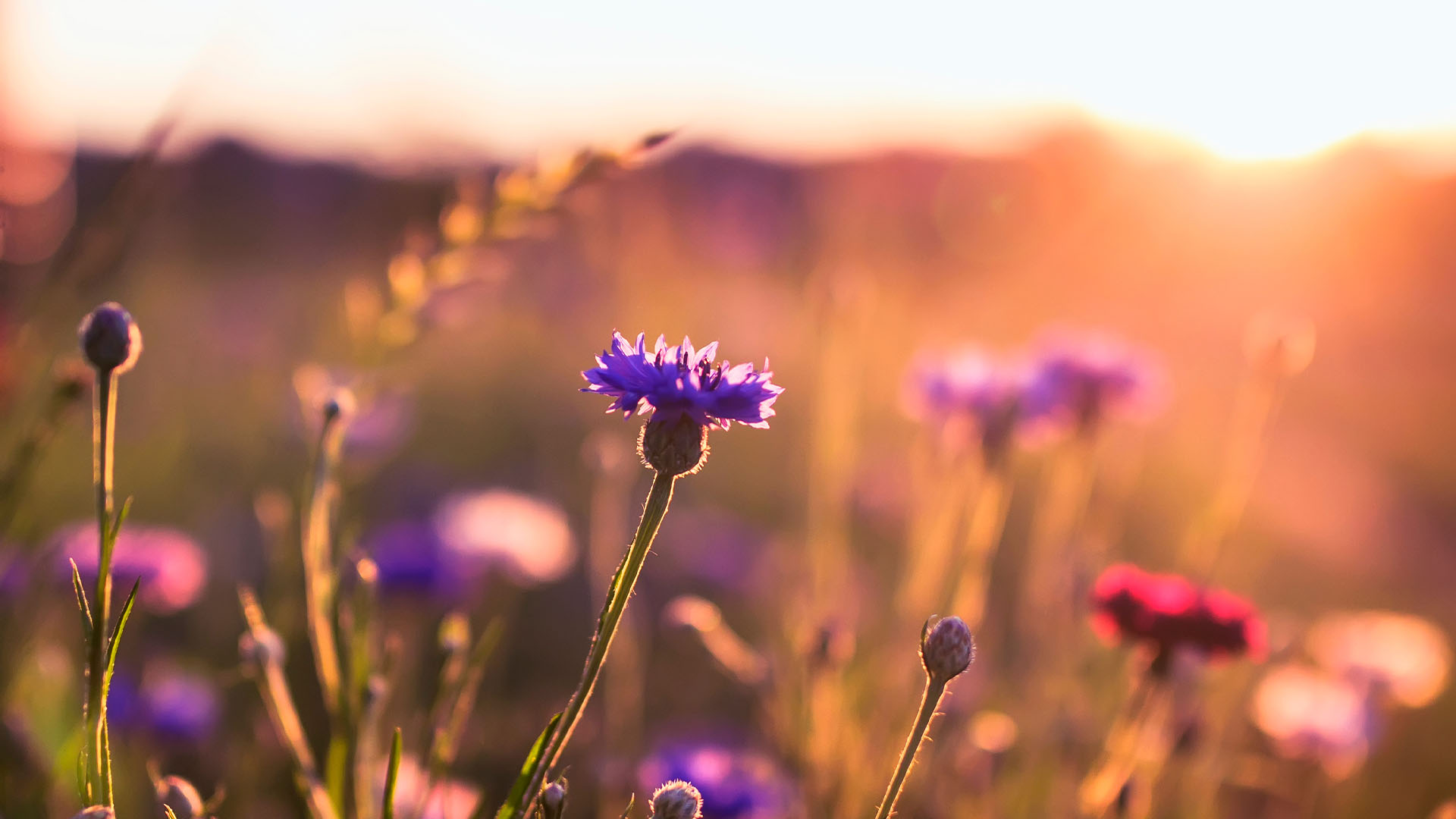 Navigating the Guest List:
Choosing Who to Invite to a Celebration of Life
In the wake of a loved one's passing, navigating and planning a celebration of life or memorial service can be overwhelming. Among the many decisions to be made, one of the most important is who to invite to the event. While there is no one-size-fits-all answer to this question, a few general guidelines can help make the process smoother.
First and foremost, immediate family members should always be included in the guest list, including parents, siblings, children, and grandchildren. Close friends and colleagues of the deceased should also be invited, as neighbors, community group members, and any extended family members with whom the departed had a close relationship.
Deciding who to invite can be more challenging when it comes to more distant relatives or acquaintances. Some people choose to cast a wider net and ask anyone who may have had a connection to the deceased. In contrast, others prefer to keep the guest list smaller and more intimate.
Consider whether to include religious or spiritual leaders who played a role in the deceased's life, such as a priest, rabbi, imam, or clergy member.
Ultimately, the guest list should be guided by the wishes of the deceased and their immediate family. If the deceased left behind specific instructions about who should be invited to their celebration of life or memorial service, those wishes should be honored. Similarly, if significant family members have a particular vision for the event, their input should be considered.
While the guest list may require some difficult decisions, the focus should always be on planning a meaningful and memorable event that reflects the life and legacy of the person who has passed away. Inviting those who knew and loved them will create a meaningful and respectful event that honors their memory.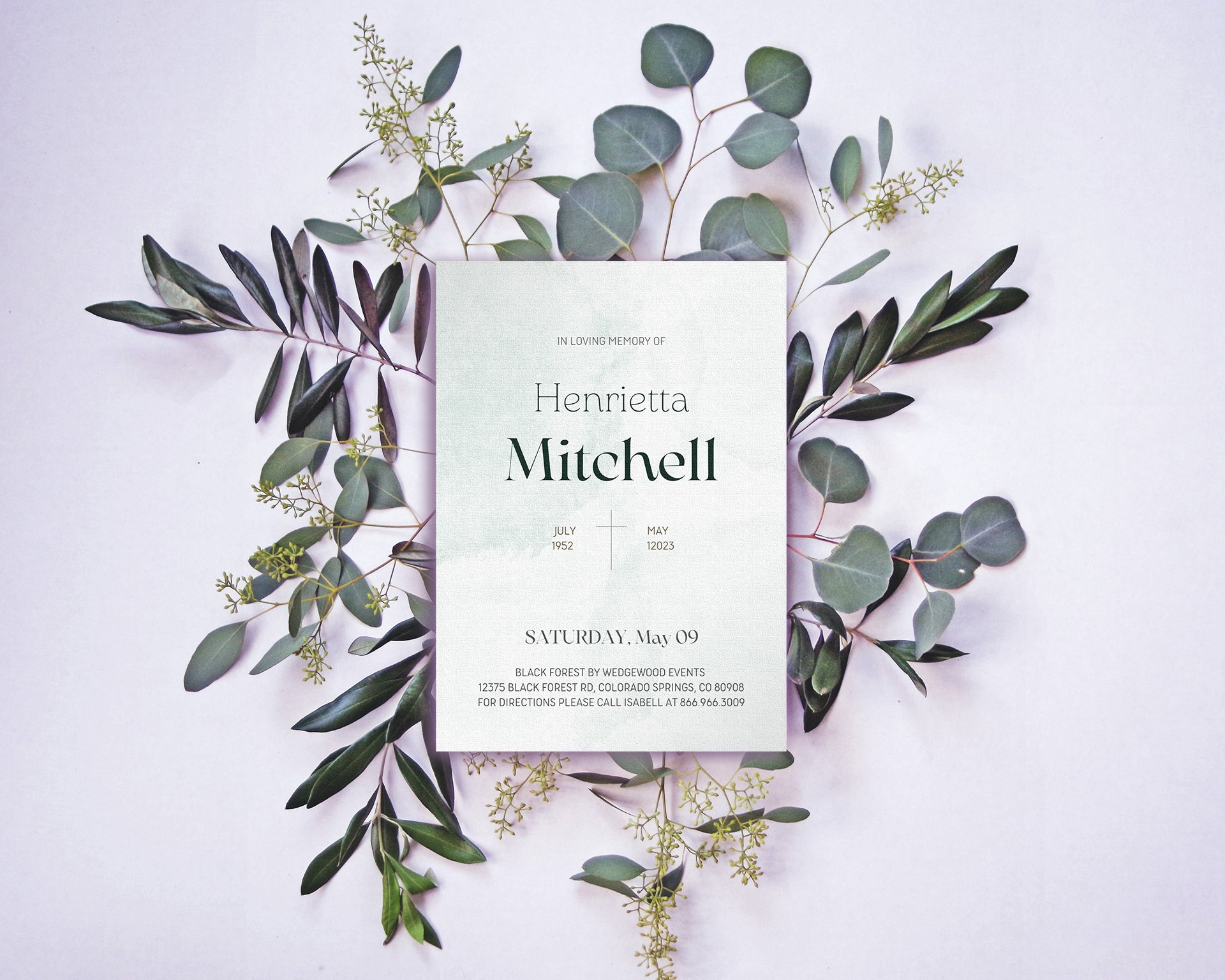 Invitation Wording Ideas for Celebrations of Life
Celebration of life invitations is vital in gathering loved ones to remember and honor a cherished individual. Knowing when and how to send them and what to include can help create a meaningful event celebrating the person's life.
When it comes to timing, it's best to send invitations with as much notice as you can to allow people to plan and adjust their schedules. Sending them through email or social media can be efficient, but consider sending paper invitations for a more personal touch. Include the essential details, such as the date, time, location, and dress code, along with any additional information guests may need or wish to share.
When it comes to wording, the invitation should reflect the tone of the event and the personality of the person being celebrated. If appropriate, consider including a favorite quote or song lyric.


EXAMPLE REMEMBRANCE PARTY INVITATION WORDING:
Please join us for a celebration of life in honor of [Name], who left us with memories to cherish forever
Let's raise a glass and share memories honoring [Name]'s beautiful life.
Please join us in celebrating the life of [Name]. We invite you to share your fondest memories and experiences as we honor their life and legacy.
You are invited to a celebration of life for [Name], a time to come together and remember their spirit and the joy they brought into our lives.
In loving memory of [Name], we invite you to join us for a remembrance party to celebrate their life and our shared memories.
Join us to celebrate life in honor of [Name], where we will gather to share stories, music, and memories that reflect their remarkable life.
Please join us as we celebrate the life of [Name], a time to remember and honor their legacy and support one another during this loss.
We invite you to join us for a celebration of life to honor [Name], who touched our lives in immeasurable ways. It is an opportunity to come together and share stories, music, and memories that reflect how they brought joy, laughter, and kindness into our lives. They stood by us during difficult times, offered guidance, and shared their life experiences, making us richer for having known them. As we come together to remember and honor [Name], we also recognize the sorrow of their passing. Through these cherished memories, we can find comfort in knowing their presence in our lives will forever remain. Please join us on this solemn occasion as we pay our respects to the life and legacy of [Name].
With thoughtful wording and attention to detail, a celebration of life invitation can be an important part of your tribute to a beloved individual.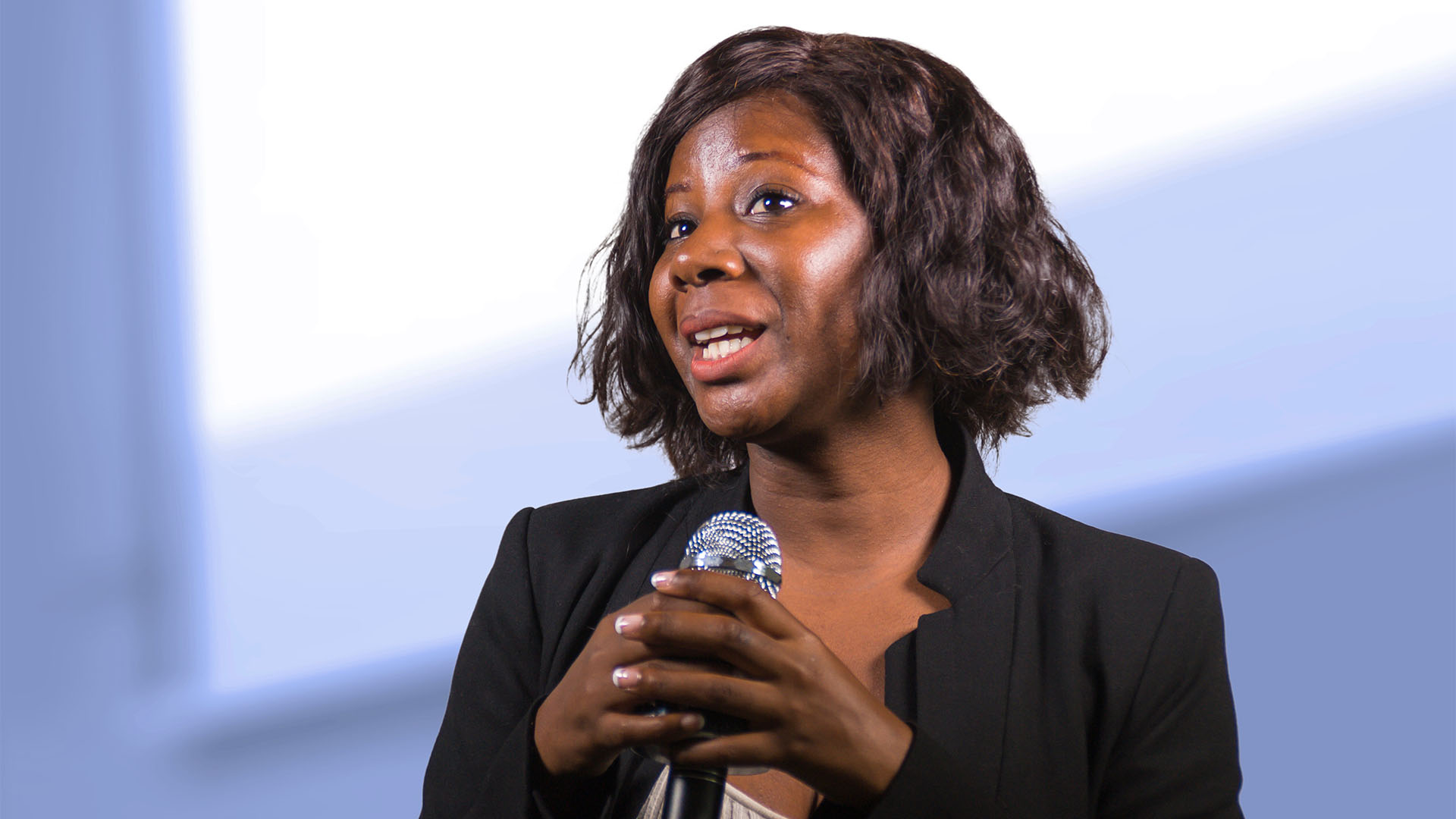 Memorial Speeches & Eulogies
Navigating the Emotions of Honoring a Loved One
When it comes to a celebration of life or memorial service, speeches can be an important way to honor and remember the life of the loved one who has passed. Crafting a relevant and moving speech can be daunting, especially when the emotions of the occasion are high.
A good eulogy should pay tribute to the person's life, highlight their accomplishments, and express gratitude for the time shared. The speech can also be an opportunity to reflect on the person's impact on others and share personal anecdotes and memories. While you may wish to remain composed, showing emotion and letting the audience know how much the person meant to you is okay.
It's not always necessary for eulogies to be given at a celebration of life, but they can provide comfort and closure for those in attendance. It's common for close family members or friends to give speeches, but anyone who feels compelled to share their thoughts and memories is often welcome to do so. The event organizers can decide ahead of time how many speeches should be given and by whom, or they can open the microphone to anyone who wishes to share a story. Both options can be incredibly moving and respectful.
Ultimately, a well-crafted speech can provide a meaningful tribute and help celebrate the life of the person who has passed.
Appropriate Readings for a Remembrance Service
Choosing readings for a remembrance service can be a daunting task. You want to select words that honor the deceased, capture their essence, and comfort those in attendance. Here are four reading suggestions that you might find appropriate.
Do Not Stand at My Grave and Weep - by Mary Elizabeth Frye
This beloved poem provides comfort and reassurance that the deceased lives on in the natural world and the memories of those who loved them.
The Dash - by Linda Ellis
When I Am Gone - by Erin Hanson
We're here to support you as you plan a celebration of life for your loved one.
Contact us now to get started
Book Your Tour Now
How to Dress for a Celebration of Life Event
Dressing appropriately for a remembrance service is a way to show respect for the deceased and their loved ones. For men, a suit or dress pants with a button-down shirt and tie is appropriate for a remembrance service. Slacks or khakis with a collared shirt or sweater suffice for a less formal event. Women usually wear a dress or skirt/tailored pants with a blouse for a traditional funeral or remembrance service or pair dress pants or a skirt with a sweater or blouse for a more informal celebration of life event.
While black is typically associated with mourning, it is no longer necessary to wear black to a celebration of life. Some families may even request that attendees wear bright colors to reflect the personality and spirit of their loved one. Try to avoid anything too revealing or distracting.
Children should also dress respectfully for a remembrance service. Boys can wear dress pants and a collared shirt or sweater, while girls can wear a dress or skirt/pants with a blouse or sweater. Nowadays, children often choose their outfits and dress in their usual style to symbolize continuing life.


Suggested wording for traditional and contemporary remembrance events:
Formal Black: Please wear formal black attire to show respect for the deceased.
Dark colors: While there is no strict dress code, we ask that you wear dark colors as a sign of mourning.
Business attire: We request that you wear business or semi-formal attire in neutral or dark colors.
Conservative attire: We ask that you dress conservatively, wearing somber and respectful clothing.
Traditional attire: Please wear traditional funeral attire or respectful and solemn clothing.
Bright colors: While we mourn the loss of our loved one, we also celebrate their life. Please feel free to wear bright, cheerful colors if you wish.
Dress comfortably: We want you to feel comfortable and able to grieve in your way. Please dress in a way that allows you to do so.
DRESS WITH DIGNITY, FROM BLACK TO BRIGHT
The tradition of wearing black at funerals dates back centuries and has become widely accepted in many cultures and religions. The color black is associated with mourning and sadness, symbolizing the loss and absence of the deceased. It is also a way of showing respect and solidarity with grieving family and friends.
Historically, wearing black clothing was a sign of mourning and was worn for an extended period as a visible indication of grief. The European aristocracy initially adopted the practice and later spread it to the broader population. The Victorians, in particular, had strict rules about mourning attire, with specific expectations around the length of time mourning should be observed and what colors were appropriate.
Today, while the strict rules around mourning attire have relaxed, wearing black at funerals remains a way for people to express their sympathy and respect for the deceased and their loved ones. Some cultures and religions have traditional funeral attire, but black remains the most common color worn at funerals in many parts of the world.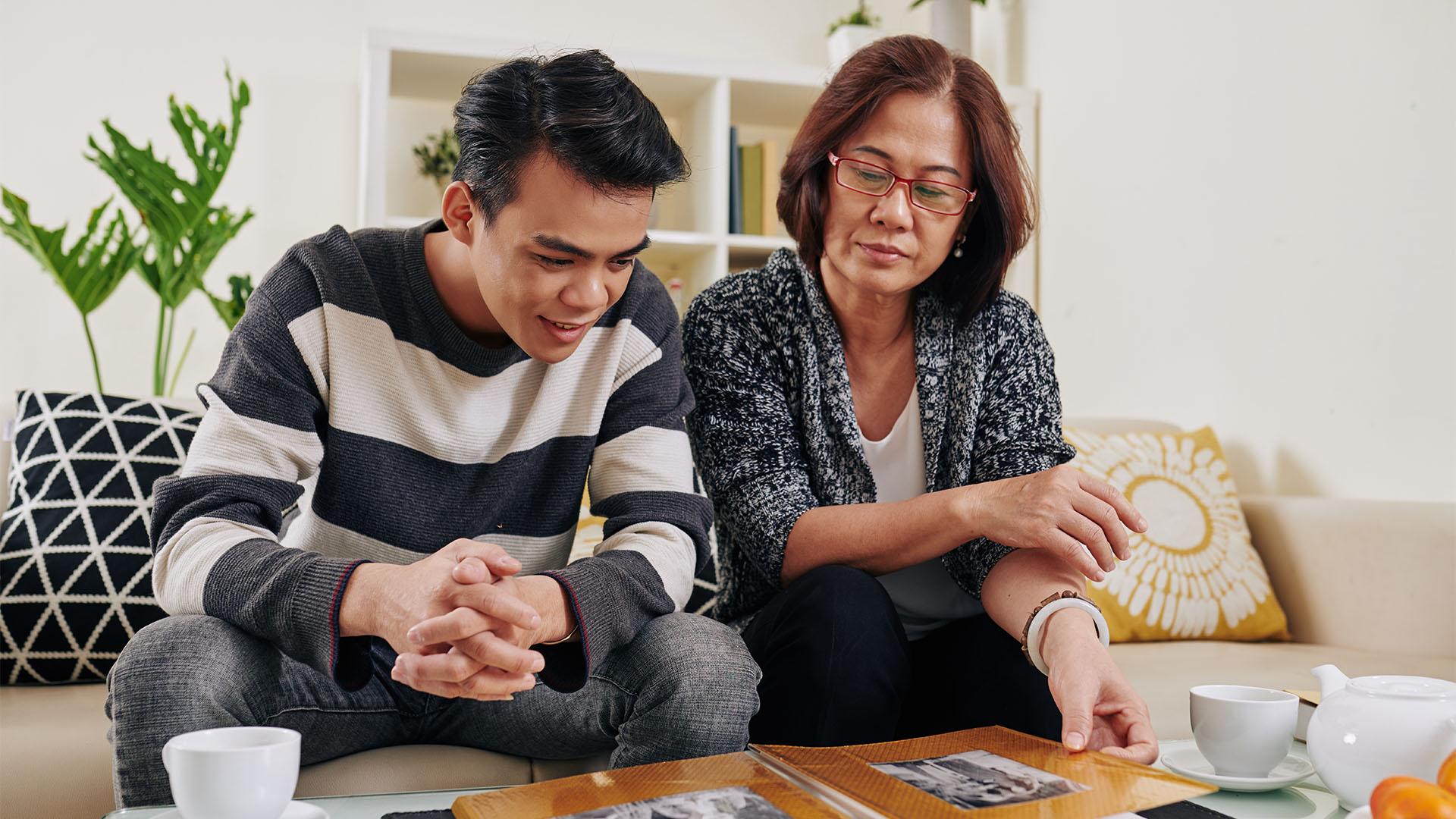 A Guide to Crafting a Touching Celebration of Life Slideshow
A celebration of life slide show or picture diary can be a beautiful way to honor your loved one. It can help us remember the good times we shared and celebrate the life they lived. Whether it's a simple collection of photos or a more elaborate presentation, a slideshow or video montage can be a powerful way to honor their memory and say goodbye. These presentations often include a selection of photographs, accompanied by music or narration, that tells the story of the person's life.
Start by considering whether a slideshow or video montage is appropriate or desired. For some, finding photos or footage can be healing; for others, it feels daunting and can be a very emotional process. If appropriate, ask friends and family to provide their favorite images and find a vendor who can compile them into a suitable format.
Decide On the Context
Where will the video be shown? Will you show the remembrance slideshow during the speeches and readings as an interlude, or will the slideshow be shown on a loop throughout the event?
Choose Music
Music can be an essential element of a celebration of life slideshow. Choose songs that were meaningful to your loved one or evoke happy memories. You can also choose instrumental music that creates a peaceful and reflective mood. Remember to keep the tone of the slideshow in mind when selecting music.
EXPERT ADVICE ON PLANNING A MEANINGFUL

Remembrance Event
To host a successful farewell ceremony of life party, choose a location that reflects the departed's personality, plan a well-organized program with music and speeches, and create a welcoming atmosphere on the day with refreshments and socialization. Respect the family's wishes and cultural customs to create a tribute for the departed. Find supportive event organizers and planners who can arrange the details and give you the space to remember your loved one.
GET IN TOUCH
To learn how we can help you plan a beautiful event