CREATING INCREDIBLE MOMENTS
Let's Start Planning!
Contact our event experts and start planning your engagement party today!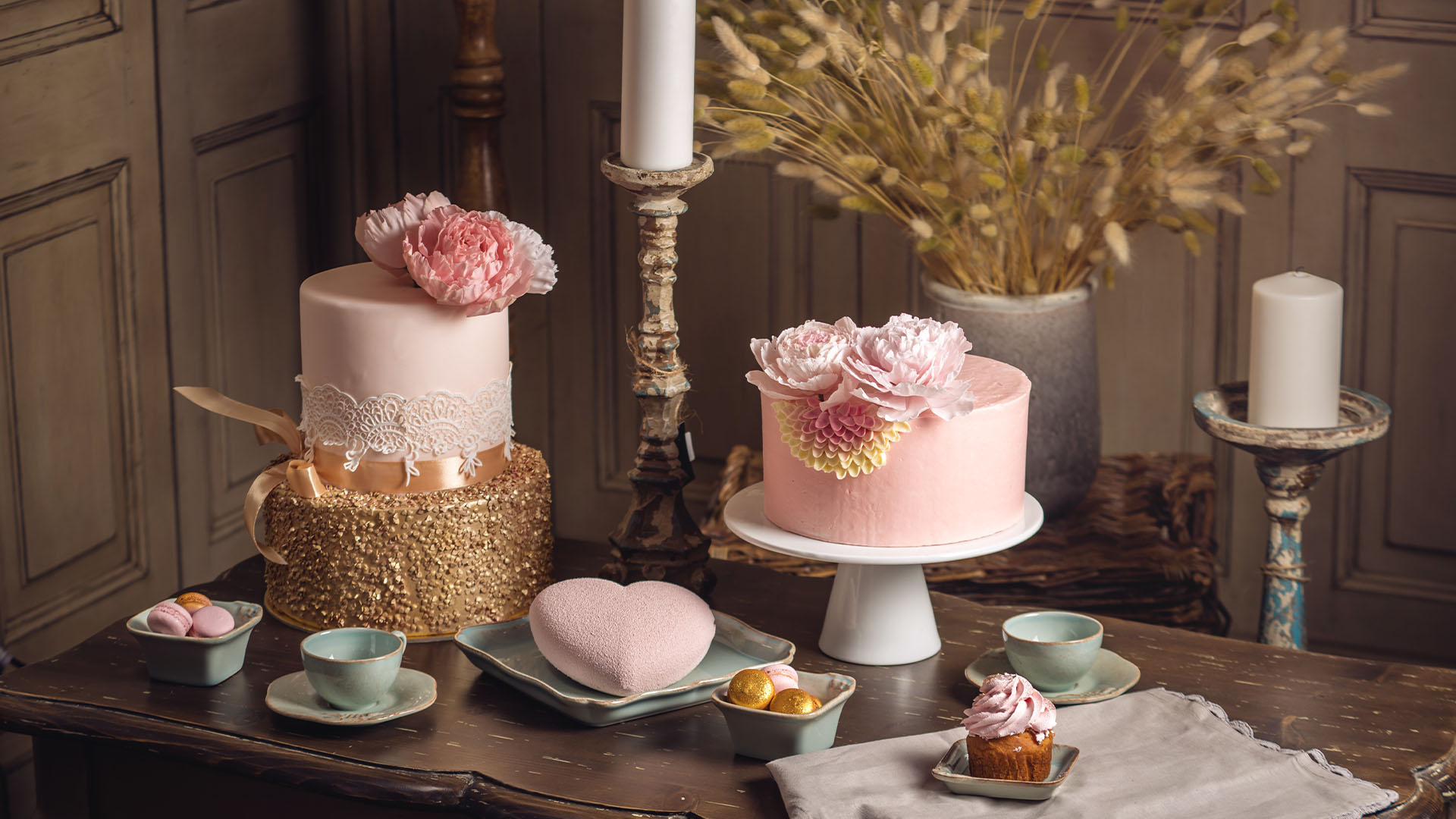 Celebrate Love
with an Engagement Party
Gather your loved ones for a joyful celebration that marks the beginning of a beautiful journey. Share laughter, stories, and create lasting memories at one of our exquisite venues.
Approximately 2.4 million marriage proposals occur in the United States each year, with a significant portion happening during the holiday season and on Valentine's Day.
Engagement parties were held soon after the proposal, but in modern times, they can be hosted anytime from a few weeks to several months after the engagement.
The guest list typically includes close family and friends, offering families and close friends an opportunity to come together and get to know each other.
Engagement parties often feature creative elements, with themes such as rustic, vintage, and cultural fusion gaining popularity, allowing couples to express their unique personalities.
CONTACT AN EVENT EXPERT
Get the latest event advice and help choosing a venue to suit your needs.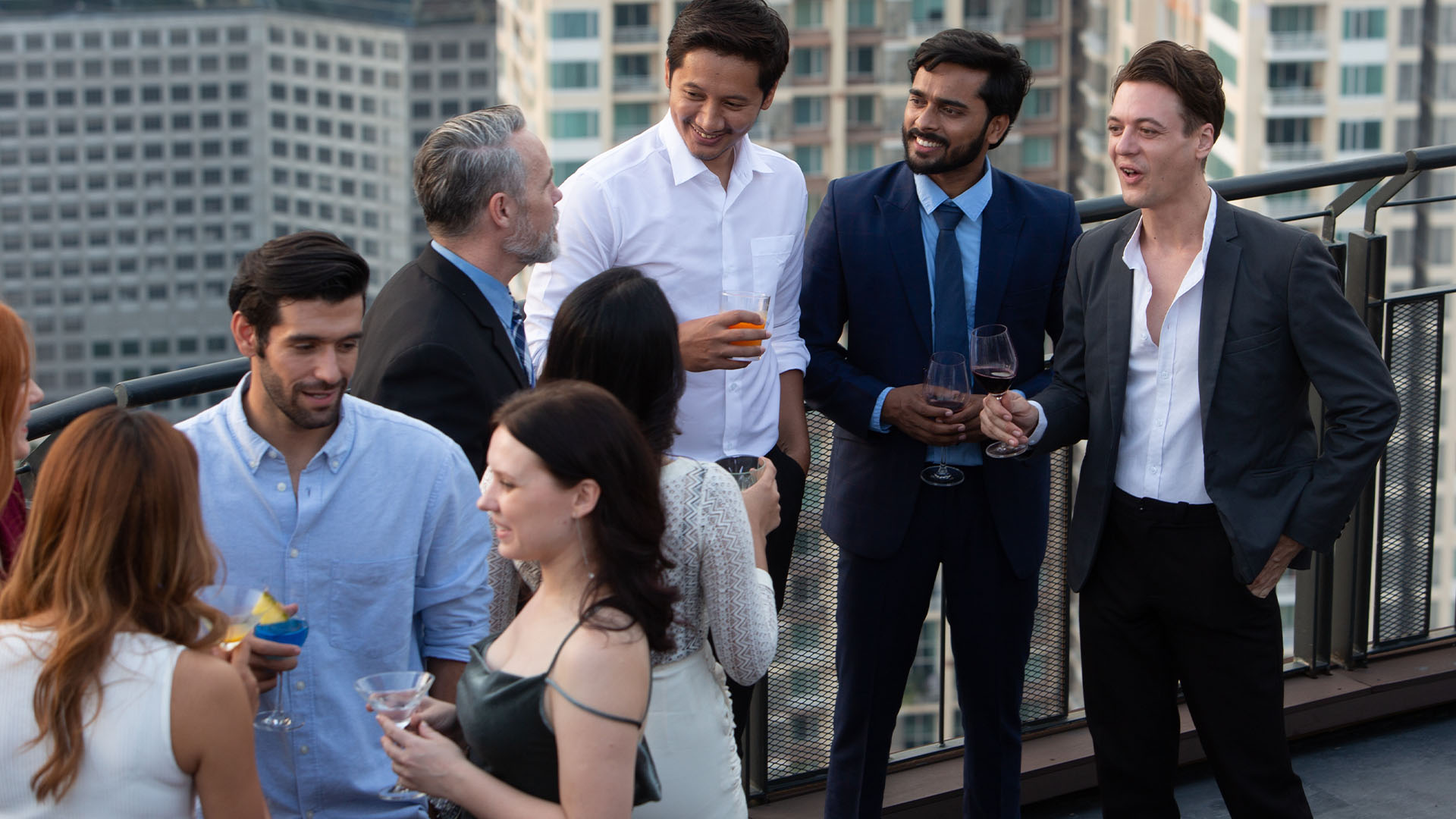 ELEVATE YOUR ENGAGEMENT PARTY
From elegant décor to delicious cuisine, our venue offers the ideal backdrop for your special occasion. Let us help you create an unforgettable celebration that mirrors the love you share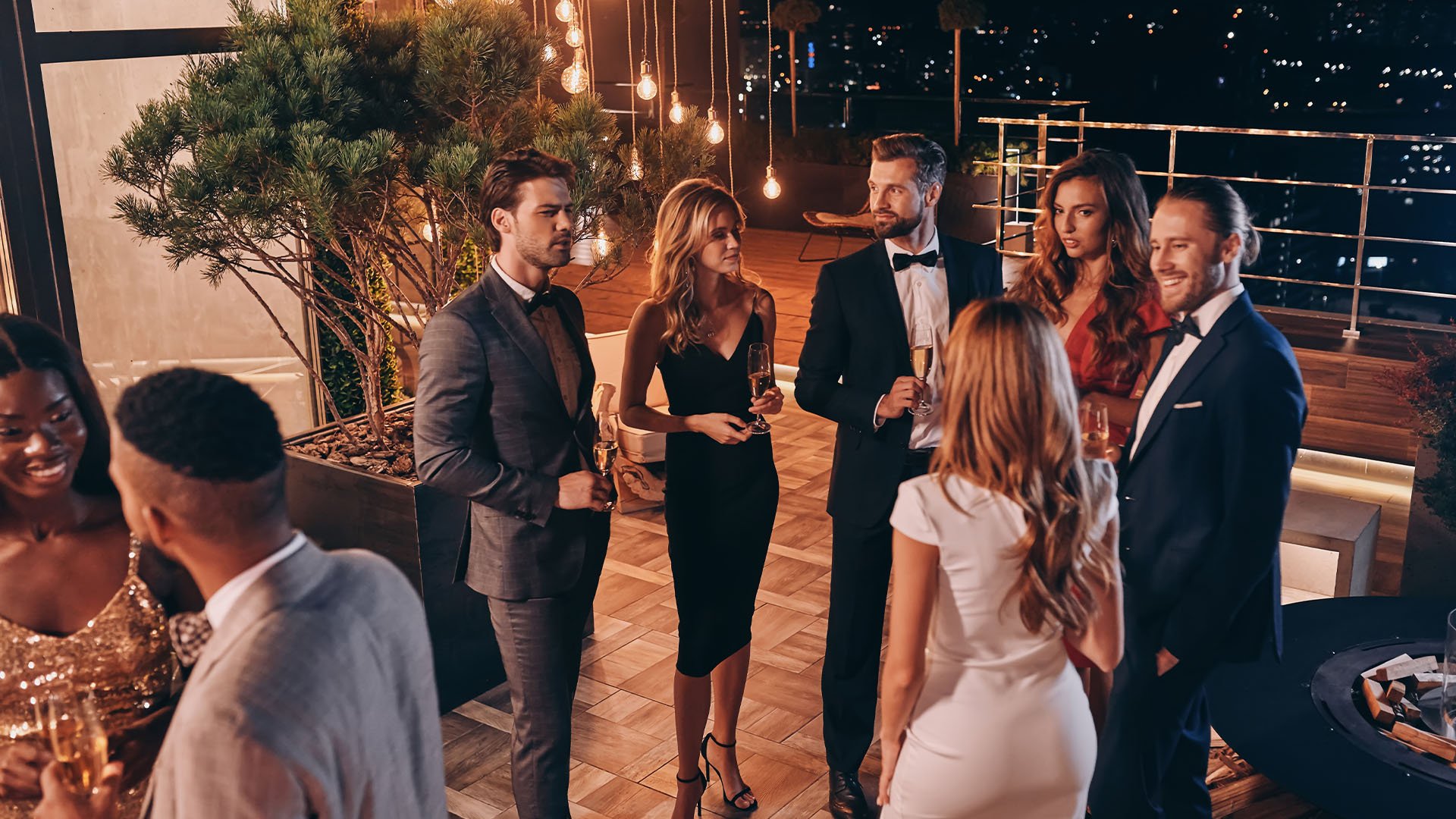 The Importance of Engagement Parties
Welcome to the exciting world of engagement parties! This delightful tradition marks the joyful beginning of your journey toward the wedding of your vision. It's a celebration of love, unity, and the beautiful commitment you share with your partner.


What is an Engagement Party?
An engagement party is a special gathering, a prelude to your wedding day, where you and your partner come together with family and friends to commemorate your beautiful commitment to each other. It's a time to bask in the glow of your engagement, share your happiness with loved ones, and create cherished memories that will forever hold a place in your hearts.


The Significance of Celebrating Love
An engagement party celebrates the unique love story you and your partner share. It's a chance to honor the journey that brought you together and the beautiful future that awaits you. This celebration serves as a reminder of the love that forms the foundation of your relationship, a love that's worth celebrating with those who matter most.


Connecting with Loved Ones
The engagement party is more than just a celebration between you and your partner. It's an opportunity to bring together your closest friends and family. It's a beautiful moment to introduce the families, friends, and loved ones who have been a part of your individual lives and will now come together to support your journey as a couple. These connections you foster during the engagement party will grow as you approach your wedding day.


Setting the Stage for Wedding Planning
Your engagement party sets the stage for the exciting adventure of wedding planning. It's the first step in a series of wonderful moments leading to your big day. By hosting an engagement party, you express your love and create a platform to start planning your wedding. It's a chance to gather inspiration, discuss ideas, and craft your vision for your amazing wedding.


A Time for Joy and Anticipation
Your engagement party is a time of pure joy and anticipation, a moment to celebrate the present and the beautiful future you're about to create together. It's a time for laughter, shared stories, and heartfelt toasts. The love that fills the air during this celebration is not just a preview of the wedding day; it's a beautiful testament to the love that will grow stronger as you approach your journey down the aisle.

Throughout this guide, we'll explore the details of planning a memorable engagement party.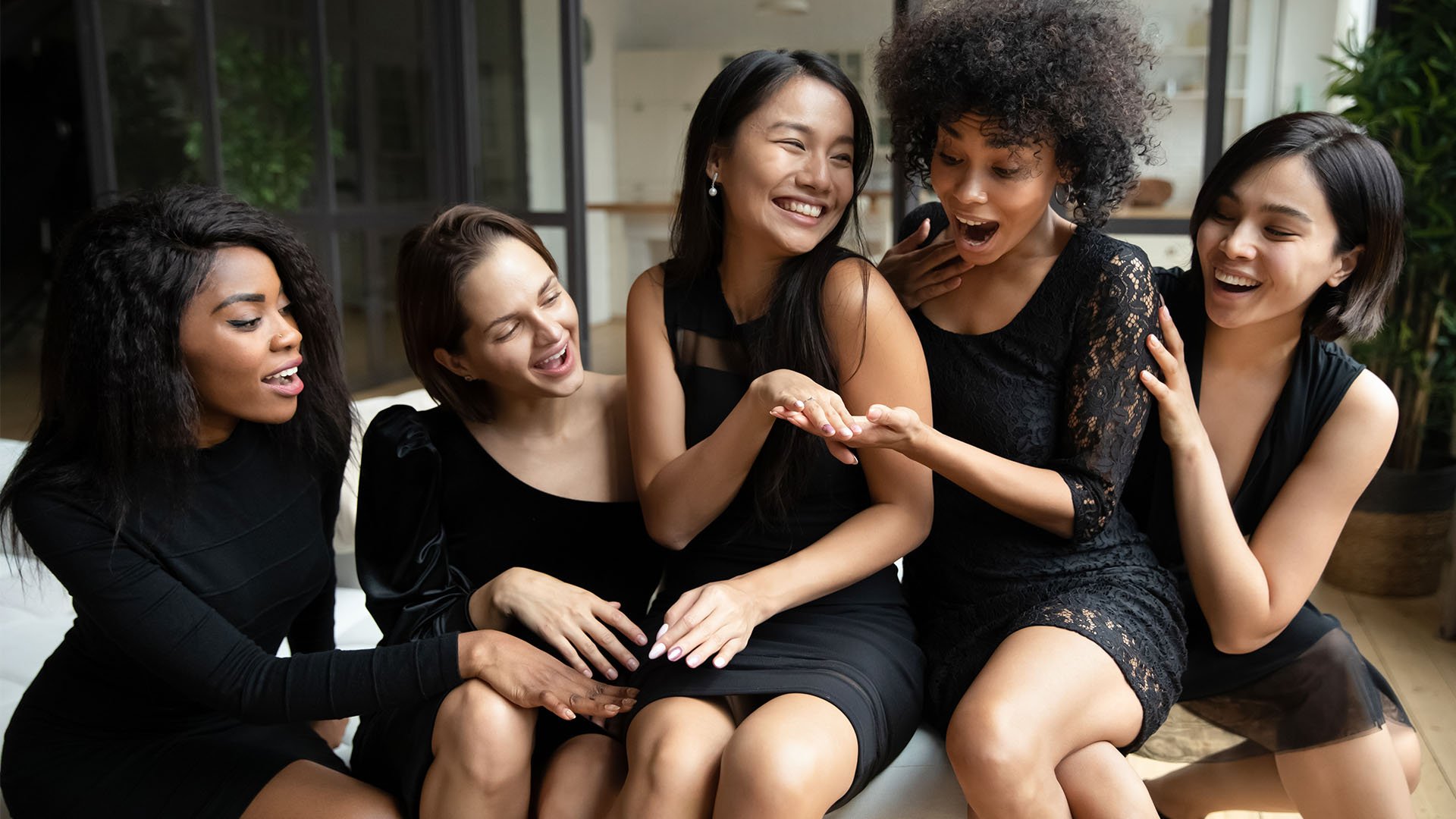 Leave It to the Professionals
Choosing Wedgewood Weddings & Events to Host Your Engagement Party
Congratulations on your engagement! This is a beautiful and exciting chapter in your love story, and it deserves to be celebrated in a way that reflects the love and joy you share with your partner. One of the most significant decisions you'll make as you embark on this wedding journey is where to host your engagement party.


CREATE THE IDEAL SETTING
Wedgewood Weddings and Events offers an impeccable setting that can elevate your engagement party to a new level. From elegant halls to picturesque outdoor spaces, our venues are designed to provide the ideal backdrop for celebrations. The attention to detail in the décor, lighting, and overall ambiance creates an atmosphere that is both breathtaking and captivating. Imagine your guests walking into a space that sets the tone for a memorable evening, allowing everyone to feel truly special.


EXCEPTIONAL AMENITIES & SERVICES
When you host your engagement party at Wedgewood Weddings & Events, you're not just reserving a space but gaining access to a range of top-notch amenities and services. Everything is thoughtfully taken care of by professional event coordinators who can help bring your vision to life and expert culinary teams crafting delectable dishes. This ensures you can relax and enjoy every moment of your celebration, knowing that the details are in capable hands.


ACCOMMODATING YOUR GUEST LIST
Whether you're planning an intimate gathering or a grand celebration, we can easily accommodate your guest list. The flexible spaces available can be tailored to match the size of your party, ensuring that you can invite all the special people who have been a part of your journey so far. The convenience of having ample space for both small and large gatherings is a significant advantage of choosing a professional venue.


SIMPLIFIED PLANNING PROCESS
Planning an engagement party can be a joyful but intricate endeavor. Hosting it at Wedgewood Weddings and Events streamlines the planning process. Our venues offer all-inclusive packages that include various services, reducing the number of individual vendors you need to coordinate with. This simplification allows you to focus on the meaningful aspects of the celebration while trusting that the logistical aspects are well taken care of.


Creating Lasting Memories
The most compelling advantage of hosting your engagement party at a professional venue is the opportunity to create lasting memories. The beauty of the setting, the seamless execution of the event, and the shared moments with your loved ones come together to form a memory you'll treasure forever. Every time you reflect on your love story, you'll be reminded of the warmth and happiness that filled the space.

Choosing Wedgewood Weddings & Events for your engagement party is a decision that can enhance every aspect of your celebration. It's a choice that ensures the moment's beauty is in the love you share and the environment you create to share that love with others.

Engagement Party Ideas: Theme and Décor
Your engagement party is not just a gathering; it's an event where your love story comes to life through the magic of creative themes and breathtaking décor. We're excited to inspire you with an array of captivating theme ideas that will infuse your celebration with personality, charm, and the unique essence of your relationship. From decorations that capture hearts to table settings that spark conversations, we're here to help you craft an ambiance that will be remembered and cherished by all who attend.

Rustic Elegance
Imagine a romantic evening filled with the warmth of wood, soft hues, and vintage charm. Create a rustic ambiance with wooden accents, mason jar centerpieces, and elegantly draped fabrics. It's a theme that brings the beauty of nature indoors, ideal for couples who appreciate the simple yet elegant charm of the countryside.


Vintage Glamour
Transport your guests to a bygone era with a vintage-themed engagement party. Think lace, pearls, and a touch of Gatsby-esque glamor. Opt for a classic color palette, such as gold and black, and consider adding vintage photo frames and elegant chandeliers to complete the look.


Tropical Paradise
If you share a love for vibrant colors, exotic flowers, and the allure of far-off shores, a tropical theme is ideal for you. Set the scene with bright tablecloths, tiki torches, and lush floral arrangements. This theme radiates positivity and is an excellent choice for couples with a zest for life and a love for adventure.


Modern Minimalism
Less is more. If you appreciate sleek lines, minimalistic design, and a contemporary aesthetic, a modern minimalist theme will appeal to your sensibilities. Focus on clean, simple table settings, monochromatic color schemes, and geometric shapes. This theme exudes sophistication and is ideal for couples who appreciate the beauty of simplicity.

Cultural Fusion
Celebrate the diverse heritage you and your partner bring to your relationship by incorporating a cultural fusion theme. Combine elements from your backgrounds, such as traditional attire, music, and cuisine. This theme celebrates your love and the rich tapestry of your individual histories.


Garden Party Delight
Consider a garden party theme for a romantic and whimsical ambiance. Imagine fairy lights, floral centerpieces, and beautiful outdoor settings. This theme is ideal for couples who appreciate the beauty of nature and want to create an enchanting atmosphere that brings out the joy and intimacy of their love.
Movie Magic
If you're a cinephile or have a favorite movie representing your relationship, why not turn it into your engagement party theme? Use quotes, posters, and décor elements from the movie to create a party that's uniquely you. Celebrating your shared interests and passions is a fun and creative way.
Remember, your engagement party theme reflects your love and the beautiful journey you're embarking on together. It's a chance to tell your story, share your interests, and create an atmosphere that sets the stage for the love you'll celebrate in the coming days, months, and years.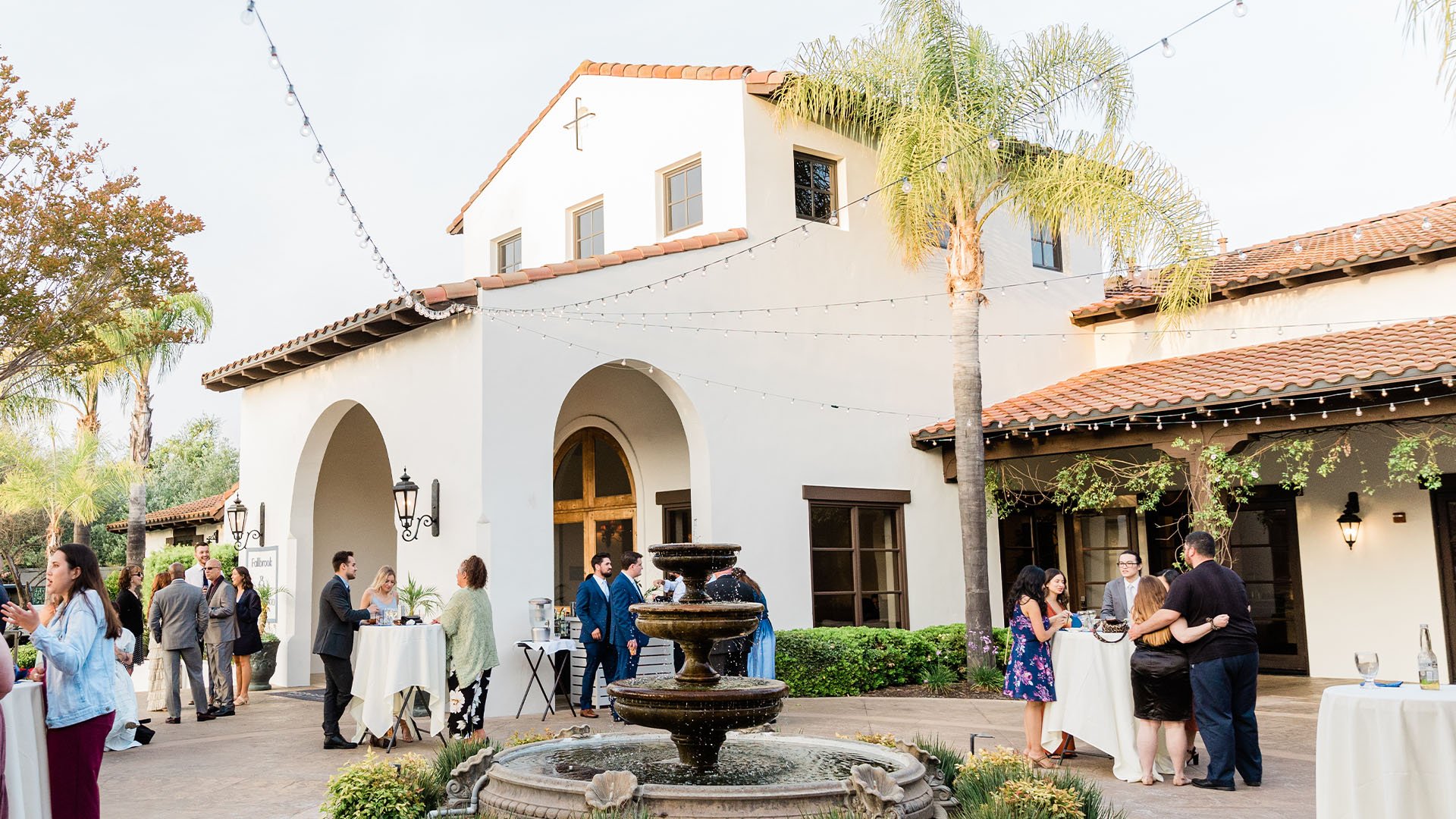 Party Concepts: Entertainment and Activities
Elevating your engagement party to unforgettable heights requires more than just a gathering; it demands a thoughtful selection of engaging and entertaining activities that ensure your guests are thoroughly captivated throughout the celebration. We'll help you infuse the ideal blend of excitement and joy into your engagement party, making it a memorable experience for you and your cherished guests.
Interactive Games

Let the laughter and friendly competition begin with a selection of interactive games. From classic lawn games like cornhole and horseshoes to personalized trivia about you and your partner, these games spark connections and create delightful memories.

Captivating Photo Booths

Set the stage for fun and lasting mementos with a charming photo booth. Let your guests unleash their creativity, don whimsical props, and create photo strips they can take home as cherished keepsakes. A photo booth is not just an activity; it's a treasure trove of joy and laughter.

Live Music

Elevate the ambiance with the enchanting allure of live music. Whether it's a solo acoustic performance, a jazz trio, or a band that fills the air with melodies, live music adds elegance and charm to enhance the entire experience.

Heartfelt Speeches and Toasts

Encourage loved ones to share their well wishes and anecdotes with heartfelt speeches and toasts. These moments provide a beautiful way for guests to express their love and support, adding an emotional touch that elevates the celebration.

Dance Floor Magic

Create a lively atmosphere by encouraging dancing whether you opt for a professional dance instructor to lead the way or simply provide an upbeat playlist. A dance floor offers a wonderful opportunity for guests to join in the celebration and create lasting memories.

Thematic Entertainment

Align the entertainment with your chosen theme. For example, consider hiring a swing band if you've embraced a vintage theme. A steel drum player can transport everyone to a far-off island paradise if you're aiming for a tropical vibe.
TIPS FOR A LIVELY ATMOSPHERE
Thoughtful Seating

Arrange seating in a way that encourages interaction. Whether it's round tables or long banquet-style settings, ensure that guests can comfortably engage in conversations.

Create Flow

Designate spaces for different activities to keep the energy flowing. A dance floor, a cozy lounge area, and a designated game section can provide guests with options.

Personal Touches

Infuse your personalities into the activities. Share stories, inside jokes, or elements from your relationship to make the activities more meaningful and engaging.

Timing

Space out the activities thoughtfully throughout the evening, ensuring a good balance between active engagement and relaxed mingling.

Professional MC

Consider having a skilled emcee to keep the evening flowing smoothly, making announcements, and ensuring guests know what to expect.

Guest Participation

Whenever possible, involve your guests in the activities. Let them suggest songs, contribute to the trivia, or participate in themed costume contests.

The entertainment and activities at your engagement party are the heartbeats of the celebration. They create a dynamic, lively, and joyful atmosphere that sets the stage for the beautiful moments you'll share with your partner and loved ones. By choosing engaging activities and following these tips, you'll ensure your engagement party is an unforgettable experience everyone will cherish.
Navigating Gift Registry & Etiquette
As your engagement party approaches, it's natural for friends and family to want to express their love and support through thoughtful gifts. Navigating the world of gift etiquette, both as hosts and as guests, ensures that this beautiful gesture enhances the joy of the occasion. We'll provide you with a comprehensive guide on handling gifts, creating a thoughtful registry, and ensuring that guests feel comfortable and appreciated when sharing in your celebration.
Creating a Registry
Creating a registry is one of the most efficient ways to guide your guests toward gifts you'll cherish. Here's how to create a meaningful and practical registry for your engagement party:


1. Choose Items You Truly Need
Think about the items that would be valuable as you begin your journey as a couple. Whether it's kitchenware, home essentials, or experiences like a weekend getaway, select items that enhance your life together.


2. Vary the Price Range
Include items at various price points to accommodate the budgets of all your guests. This allows everyone to contribute in a way that feels comfortable for them.


3. Stay Authentic
The registry should reflect your personality and needs. Don't feel pressured to add items that don't resonate with you just because you think guests expect them.


4. Include a Variety
Offer a variety of practical and sentimental items. This ensures guests can choose a gift that aligns with their relationship with you and their preferences.

Handling Gifts at the Engagement Party
While not all guests may bring gifts to your engagement party, it's essential to be prepared to receive them graciously:


1. Designate a Space
Set up an area where guests can place gifts. It can be a table with a decorative sign or a designated section near the entrance. This makes it easy for guests to present their gifts if they choose to.


2. Acknowledge Gratitude
During the party, express your gratitude to all attendees. You can give a heartfelt speech, thanking everyone for being a part of this special milestone in your lives.


3. Send Thank-You Notes
After the engagement party, promptly send personalized thank-you notes to guests who bring gifts. Mention the specific gift and express your appreciation for their thoughtfulness. Handwritten notes add a personal touch that your guests will truly appreciate.
Guest Etiquette for Bringing Gifts
If you're a guest attending an engagement party, here are some tips to navigate gift-giving with grace:


1. Check the Invitation
Some engagement party invitations may include information about gifts or a link to the couple's registry. If this information is provided, follow their guidance.


2. Choose Something Meaningful
Select a thoughtful and meaningful gift; if the couple isn't registered anywhere, you can always go with a thoughtful and meaningful gift. It could be something related to a shared interest or a heartfelt card expressing your best wishes.


3. Respect Your Budget
Gifts should never be a burden. Select a gift that you're comfortable giving based on your budget.


4. Present the Gift
If you choose to bring a gift, bring it to the engagement party and follow any instructions the hosts may have provided for the gift presentation.
By approaching gift and registry etiquette with thoughtfulness and consideration, you'll create an atmosphere of appreciation and love at your engagement party. This chapter ensures you and your guests feel comfortable and valued, making your celebration a wonderful experience for everyone involved.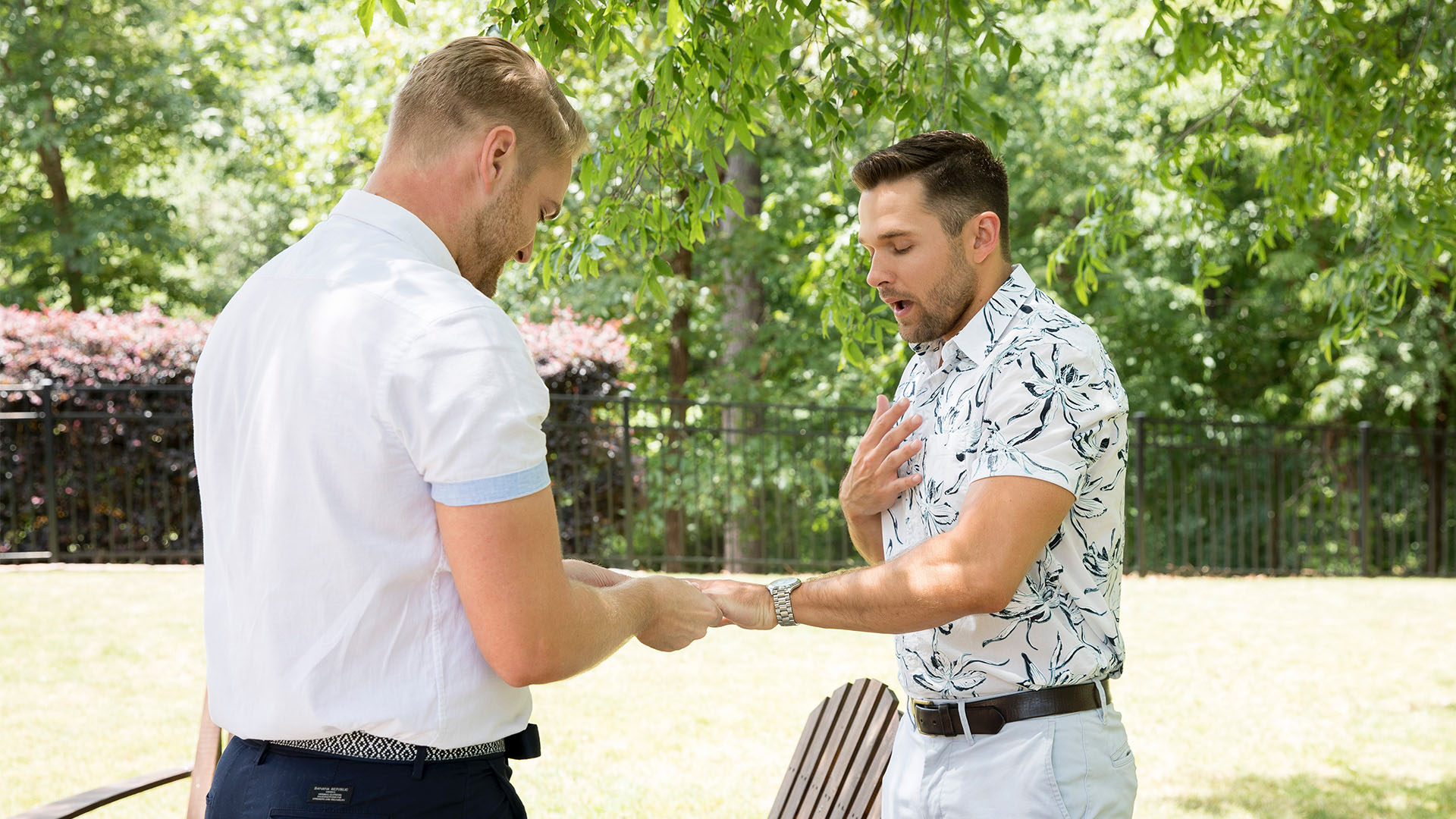 Preserving the cherished moments of your engagement party is a wonderful way to relive the joy, laughter, and love shared with family and friends. Capturing these memories ensures that the essence of this special occasion lives on, providing a lasting keepsake for you and your loved ones.


The Importance of Professional Photography
While smartphones may capture quick snapshots, having a professional photographer at your engagement party can make all the difference. Their expertise in capturing candid moments, beautifully composed group shots, and the overall ambiance will result in high-quality images you'll treasure for a lifetime.


Choose the Right Photographer
Selecting the right photographer is crucial to documenting your engagement party beautifully. Look for professionals with a portfolio that resonates with your style and vision. Consider their experience in event photography, ability to work in various lighting conditions, and their personality – a photographer who understands your preferences and makes you feel comfortable can truly capture the essence of your celebration.


Discuss Your Vision
Before the engagement party, discuss your expectations with your photographer. Share any specific shots you'd like to capture, whether it's candid moments, group photos, or the ambiance of the venue. Discuss the schedule of events so the photographer is prepared to capture all the important moments, from the grand entrance to the emotional toasts.


Allowing Guests to Enjoy
A professional photographer allows your guests to fully immerse themselves in the celebration without the pressure of being the designated photographer. They can enjoy the festivities, engage in conversations, and create beautiful memories while the photographer takes care of preserving those moments.


DIY Photography Tips
If you're on a tight budget or want to supplement professional photography, there are ways to ensure you still capture meaningful images. Consider designating a friend or family member as the unofficial photographer. Provide them with a list of shots you'd like to capture and ensure they have a good camera or smartphone with a decent camera app.


Create a Photo Booth
Consider setting up a photo booth at your engagement party for added fun. It's a fantastic way to capture candid and lighthearted moments of your guests. Provide props that reflect your personality, and let the photo booth be a hub of joyful memories.
Remember, the photographs from your engagement party are a timeless memento of the love, happiness, and support surrounding you as you embark on this beautiful journey together. Whether through a professional photographer or DIY efforts, capturing these moments will be a decision you'll never regret.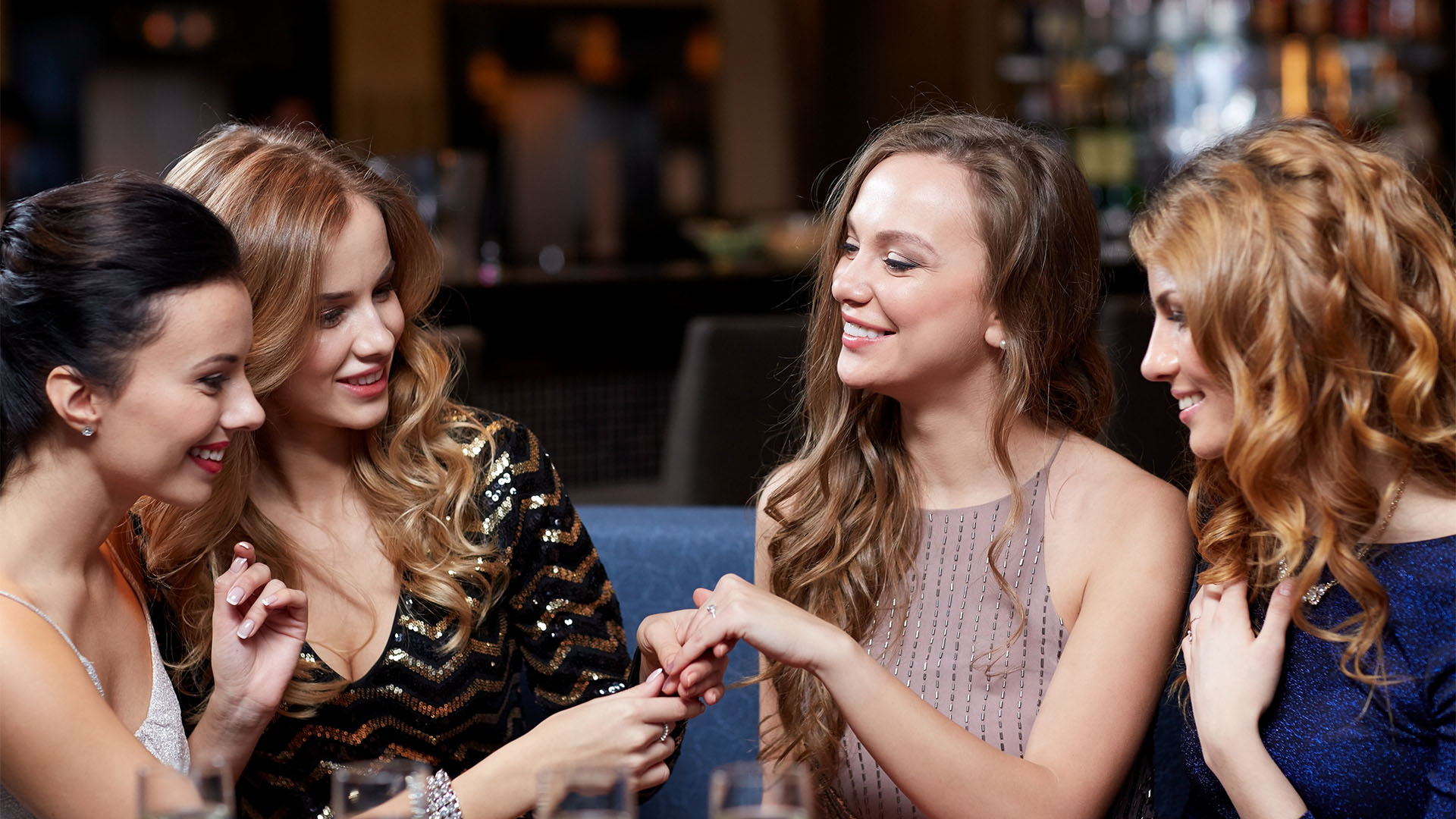 As the anticipation builds for your engagement party, one of the most heartfelt and memorable moments will undoubtedly be the speeches and toasts shared by loved ones. These words can touch hearts, evoke laughter, and create a sense of unity among everyone present. In this chapter, we'll guide you on crafting meaningful speeches and toasts that express your gratitude, share your love story, and create cherished memories for you and your guests.
Crafting a Meaningful Speech
Whether you're the host of the engagement party, the couple of honor, or a close friend or family member, a well-crafted speech adds a layer of sentiment and emotion to the celebration. Here's how to create a speech that resonates:
Start with Gratitude

Begin by expressing gratitude for the opportunity to be a part of this wonderful occasion. Thank the hosts, the guests, and most importantly, the couple for bringing everyone together.

Share Heartfelt Stories

Share stories highlighting the love and special moments you've witnessed in the couple's relationship. Whether it's funny anecdotes, heartwarming memories, or moments that showcase their connection, these stories bring a personal touch to the speech.

Embrace Emotion

Let your emotions shine through. Encourage genuine emotions, whether you're delivering the speech or helping someone else prepare. Tears, laughter, and heartfelt sentiments are all part of what makes a speech truly memorable.

Offer Words of Wisdom

Share your well-wishes for the couple as they embark on this incredible journey together. Offer advice blessings, or express your hope for a lifetime of happiness and love.
Writing a Beautiful Toast:
A toast is a special moment that captures the essence of the occasion. Here's how to write a memorable toast:
Keep it Brief

A toast is a concise and impactful moment. Keep it to a couple of minutes to ensure it's engaging and maintains the attention of the guests.

Express Love and Wishes

Express your love for the couple and offer your warmest wishes for their future together. Highlight the love you've seen between them and express your excitement for what lies ahead.

Raise Your Glass

As you wrap up your toast, raise your glass to honor the couple. Encourage guests to do the same, creating a beautiful and unified moment of celebration.
Example Speeches and Toasts
Here are a few examples to inspire you:


The Host's Speech
Ladies and gentlemen, thank you all for being here to celebrate this beautiful moment with [Couple's Names]. As the hosts, we are delighted to see the love and happiness radiating from this room. We remember the first time we met [Couple's Names] and saw the sparkle in their eyes, and it's truly heartwarming to witness their journey. Here's to [Couple's Names], a couple who truly exemplify love, joy, and the promise of a beautiful future together.


Friend's Toast
To [Couple's Names], a couple who've shown us that love is not just about saying 'I love you,' but about actions that speak louder than words. Your love has inspired us, and we couldn't be happier for you. Here's to a lifetime filled with laughter, adventure, and endless love. Cheers!
Couple's Speech
We're overwhelmed by the love and support we've received tonight. We want to thank each and every one of you for being a part of this beautiful moment in our lives. From our families to our friends, you've all played a significant role in shaping who we are and bringing us to this point. Our love story is just beginning, and we're so excited to have you all with us as we take the next steps on this incredible journey. Here's to love, to family, and to a future filled with happiness.
By delivering heartfelt speeches and toasts, you add a layer of love and warmth to your engagement party that everyone will cherish.
START YOUR WEDDING JOURNEY RIGHT
Find the Right Venue for Your Engagement Celebration
Book Your Tour Now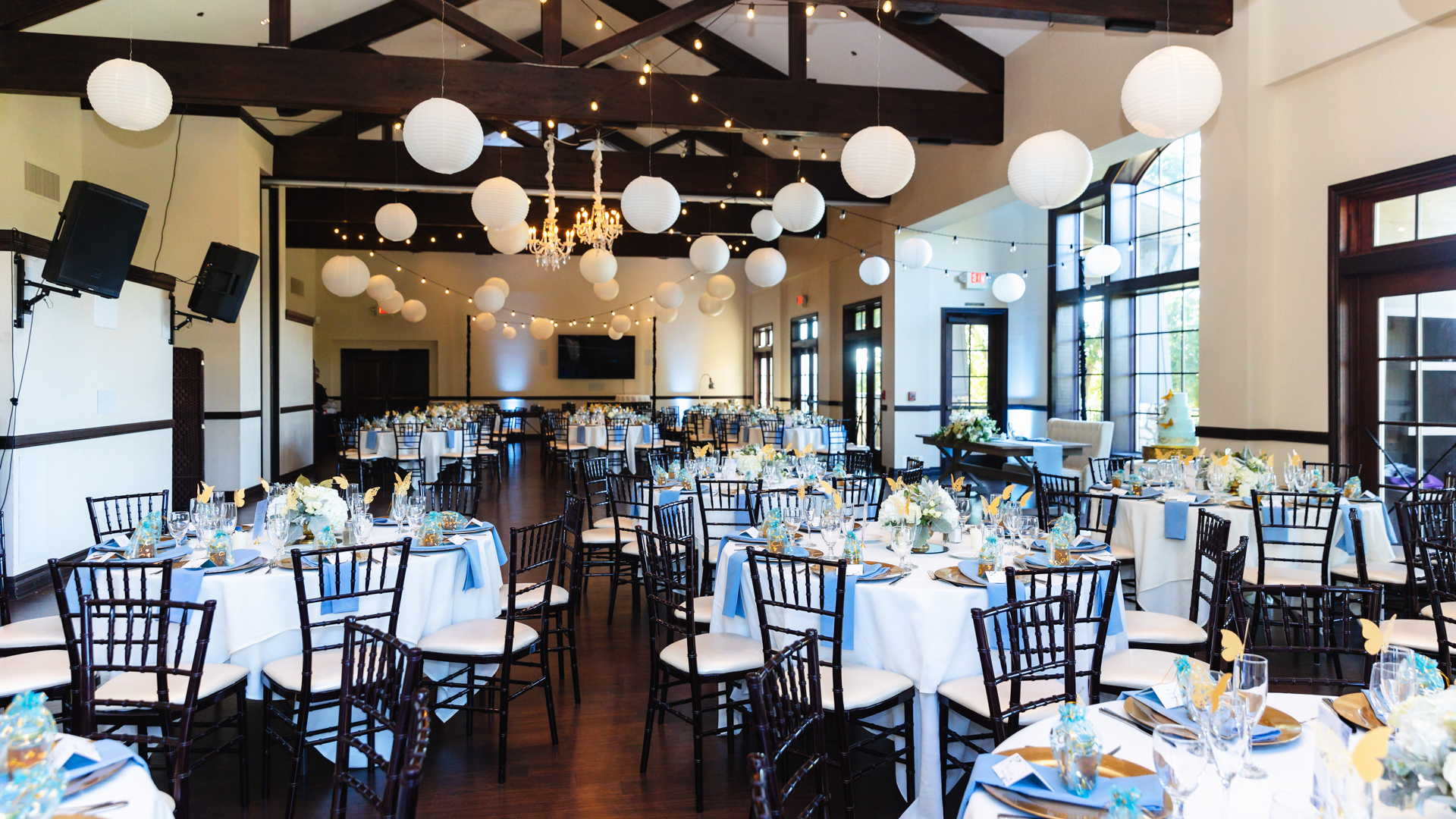 Post-Engagement Party Planning
Activities and Common Mistakes to Avoid
As the echoes of laughter and the warmth of your engagement party linger, there are essential post-party activities that deserve your attention and common pitfalls that, with a little foresight, can be easily sidestepped. We'll guide you through the graceful transition from your engagement party into the exciting realm of wedding planning, and we'll share valuable insights to ensure you avoid the common missteps that couples may encounter during this beautiful journey.
Transitioning into Wedding Planning
Your engagement party has set the stage for a wonderful wedding journey. As you embark on this path, consider the following steps:


Send Thank-You Notes
Express gratitude to everyone who attended your engagement party, including those who brought gifts. Personalized thank-you notes are lovely, reflecting your appreciation for their presence and thoughtful gestures.


Reflect on the Celebration
Take a moment to relish the beautiful memories from your engagement party. Share stories, look through the photographs, and celebrate the love surrounding you on that special day.


Set Up a Wedding Planning Timeline

Outline the key milestones you'll need to reach as you plan your wedding. Set a tentative date, decide on the size and style of your wedding, and establish a budget. A clear timeline helps you stay on track and make the most of this exciting time.


Select Your Wedding Party
Consider who you'd like to stand by your side on your big day. It's a meaningful decision that involves those closest to you in the celebration of your love.


Begin Venue Research
Start exploring potential wedding venues. Your engagement party venue might be ideal, or you may want to explore other options that resonate with your wedding vision.
Common Mistakes to Avoid
While planning an engagement party is a joyous endeavor, it's essential to be aware of common mistakes and take proactive steps to avoid them:


Overcommitting
It's easy to get swept up in the excitement and take on more than you can handle. Avoid over-committing by carefully managing your time and delegating tasks to trusted friends or family.


Ignoring the Budget
Wedding planning can quickly become overwhelming if you don't establish and stick to a budget. Be realistic about what you can afford, and prioritize accordingly.
READY TO MAKE YOUR ENGAGEMENT PARTY AMAZING?
Book with Us and Experience Excellence
Book Your Tour Now
An engagement party is more than just an event; it's a treasured memory in the making. Gather your friends and family at our venue to celebrate the love that binds you and embark on this exciting journey together
CONTACT AN EVENT EXPERT
Get the latest event advice and help choosing a venue to suit your engagement party.