WELCOME TO

Wedgewood Events
Remarkable Events at Spectacular Venues!
We've hosted our employee holiday party for 200 people here the last few years. The team is very responsive and accommodating to my ever-changing needs. The venue is cute and convenient and everything went exactly as planned. See you again this year!
ABE O.
VENUE: REDWOOD CANYON, CA
We celebrated our vow renewal last week. It was beautiful & the team were amazing! They assisted during the planning process and on the day by preparing the table settings, serving us drinks, ensuring we were on schedule with our event timeline... perfect.
MELISSA V.
VENUE: VELLANO ESTATE, CA
We had the pleasure of hosting my sister's estilo mexicano and I couldn't speak any less highly about this venue. The ladies behind the scenes are supportive, helpful, flexible, and beyond friendly. Not once did my family feel stressed or worried.
ESBEIDY G.
VENUE: BRITTANY HILL, CO
This event venue is amazing - from the location itself, the team, to the packages (you can add or subtract different options). Everything was easy to personalize for our own style without having the headache of contacting a billion vendors.
STEFF H.
VENUE: BOULDER RIDGE, CA
WHY CHOOSE A

Wedgewood Event Venue
Transparent pricing. Come tour a venue and walk away with a custom pricing proposal so you can see your final price before you commit
Lock in your time and date when you book with first-come, first-served scheduling
Versatile Event Locations


FROM COAST TO COAST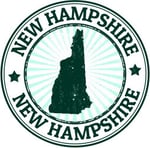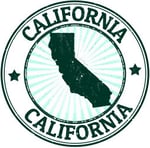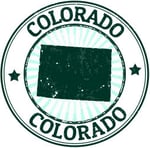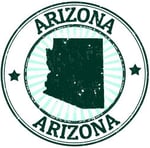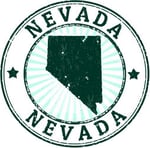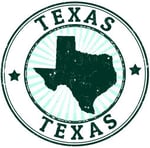 CREATE A BIRTHDAY CELEBRATION
Celebrate turning a year older with Wedgewood Events. Suitable for all ages and every type of fiesta! We can cater to an older clientele who are looking to recreate formal dances enjoyed back in the day, a sweet sixteen or quinceañera, and all ages in between!
With a choice of glorious outdoor patios and stunning ballrooms, we make every size and style of celebration feel spectacular. Skip another typical birthday and go for the alternative, commemorating you or your loved one's latest trip around the sun in memorable style. You and your guests will cherish each other's company during daytime or evening events.
CORPORATE MEETINGS & ENTERTAINING
Start the day with a keynote session, move to breakout groups, reconvene for speeches, and then let your hair down with dinner and dancing…
Our facilities are available for multi-day, single day, and one-off session bookings.
All our venues have great transport links and offer a choice of multiple smaller meeting rooms and larger conference or banquet spaces. We encourage corporate event teams to devise a spectacular event for your unique business needs.
Saying 'I do' is one of the most special moments in anyone's life. Our venues all have gorgeous indoor and outdoor ceremony sites, ready for you to declare your love.
Trust our team to make wedding planning feel easy and fun. When you book a wedding with us, we distill decades of advice into guidance that makes sense.
We're on your team and will help make your vision happen, we'll even hand you our proprietary planning tool kit that walks you through every step from seating charts to exquisite wedding cakes and cocktail hour music.
YOUR CHOICE OF

Beautiful Event Venues
Find a venue that suits your needs by speaking with our team of experts.
Our team is dedicated to creating flawless, fuss-free events.
Birthdays &
Anniversaries
Special Occasion Venues


NATIONWIDE
With stunning venues from coast to coast, at Wedgewood Meetings & Events, we specialize in remarkable events.
Arrange a no-obligation tour today and start discovering what makes us extraordinary!
We created Wedgewood Weddings & Events to develop and manage event and catering operations to the highest standard.
In 1986, hospitality legends, John and Linda Zaruka started the first Wedgewood Events Center in Ventura County, California. As time passed, they became a well-known community favorite for one-off and regular events like celebrations and fundraisers, as well as Rotary Club and similar weekly meetings.
Their son, Bill Zaruka, developed a passion for hospitality early on and became adept at organization and service. After a break to attend the Cornell School of Hotel Administration and direct restaurant activities at Universal Studios, Hollywood, he rejoined the team in 2001. Following exceptional growth rooted in a passion for customer service, Bill was wholeheartedly endorsed as CEO of Wedgewood Weddings & Events in 2020.
You can now find beautiful Wedgewood Weddings & Events venues in Texas, New Hampshire, Colorado, Arizona, Nevada, and California.
READY TO GET THIS

Party Started?
Learn about our venues, stress-free events planning process
and how we can make your day unforgettable.
CONTACT AN EVENT EXPERT
Get the latest event advice and help choosing a venue to suit your needs.