WE MAKE HOSPITALITY F&B AND EVENTS FEEL EASY!
WE DO EVERYTHING WITH OUR CORE VALUES OF SPEED, RESULTS, AND HAVING FUN!
These intrinsic characteristics influence everything we do. We love our work, and our clients reap the benefits.
Our team means the world to us! They're the reason for our success and the reason why we love creating spectacular events each and every day. The hospitality industry has a reputation for being hard – and it's well deserved because spending hours on your feet serving drinks, or taking responsibility for every detail of a once-in-a-lifetime event isn't easy. Happily for us, when we all work together we find the fun and it all feels worthwhile!
We're characterized by our deep desire to help clients. We recognize that most of our customers only throw a few big events in their life, and it's up to us to make it feel easy! We're here to translate the industry jargon and love to explain capacity vs headcounts and covers. For other clients, they need a fuss-free option for monthly meetings or industry events. That's where we shine. When people choose Wedgewood Events, they get continual access to professionals who care about making events feel flawless for the organizer and attendees.
Our venue teams are made up of strong, smart individuals with core skills. We're on the same page and we work together across disciplines, venues, and regions to create the very best event experiences.
You can get to know our team and our family of vendors by reading the spotlight articles on our blog. We've shared a brief bio for our leadership team below so you can get a feel for the type of attitude and skills we embrace at Wedgwood Weddings and Events. If you're interested in joining our awesome team – head over to our careers page to see our current vacancies and training programs.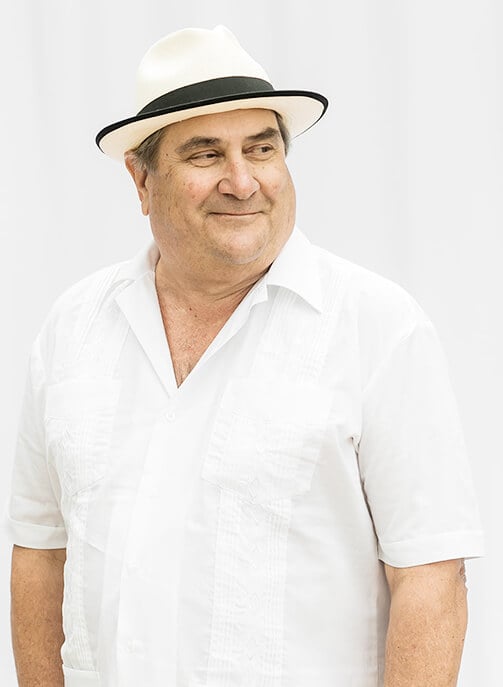 JOHN ZARUKA
FOUNDER
John and his wife, Linda, have been married since 1974, and have two children, Bill and Stacy.
John began his hospitality experience at a Long Island beach concession owned by his parents. He fell in love with the industry and pursued this passion at Cornell University's School of Hotel Administration. John started his career in the hotel business in 1973 and within 10 years became a Regional Director, responsible for 1,700 rooms. Soon after, he became the Vice President of Operations for a Southern California hotel management company.
In the summer of 1986, John and Linda purchased the lease of the Wedgewood Restaurant and Buenaventura Golf Course Pub & Grille in Ventura. They immediately converted the failing restaurant to exclusive banquet use. Z-Golf Food & Beverage Services was a natural progression: an operations and consulting practice exclusively for the food and beverage departments of golf courses, banquet facilities, clubs, and resorts was a new concept. From the original 'Wedgewood Restaurant', the brand has grown to forty-three locations in six states hosting 8,000 events per year and 750,000 guests.
Since February 2020, John has made more time for golfing. His hospitality obsession continues to shine at all our venues in the form of exceptional standards and remarkable attention to detail.
BILL ZARUKA
CEO
As a teenager, Bill was recruited to work every position at the family's Bar & Grille. While pursuing a degree in Hotel Administration at Cornell, Bill displayed his leadership skills as President of his fraternity and Captain of the lightweight football team. He graduated in 1998 and then joined the food services division of Universal Studios, Hollywood, CA. As a multi-unit manager, he created budgets, wrote operating standards, implemented training programs, and led the adoption of several point-of-sale systems.
In 2001, Bill rejoined the family business and helped it expand to the East Coast. He leads a dynamic management team and supervises all restaurant operations. Under his leadership, sales now approach $50,000,000 with average profit percentages and customer service ratings far exceeding industry averages.
Bill lives in Southern California with his wife, Jenn, and their four children.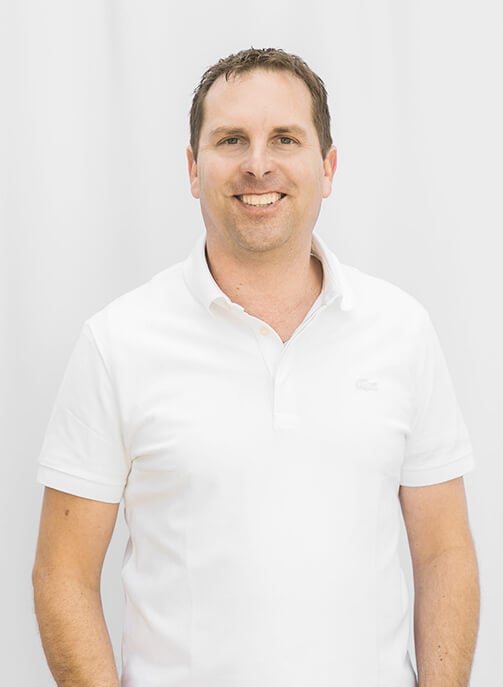 With nearly 30 years of global finance, treasury, and accounting experience, including experience spanning IT, risk management, and human resources, along with key strengths in all aspects of corporate financial functions, including debt and equity financing, cash management and planning, and detailed financial forecasting, Dan keeps us on the right path.
A graduate from Jacksonville University in Florida with a BS in Accounting, Dan decided the West Coast was the better place and now lives in Carlsbad, CA.
Kevin supports all our landlord relationships and seeks out new partnership opportunities. As a new venue transition is imminent, he spearheads the opening so all matters are handled in a smooth and professional manner.
Kevin has been instrumental in our company expansion. To better understand the business, he humbly stepped in as venue manager at a local Southern California venue to learn our processes from the ground up.
Prior to joining our team, Kevin was an integral member of the Callaway sales group for 18 years and handled $62,000,000 in sales to big box and e-commerce accounts. While in this position, Kevin was recognized for increasing sales and pushing the team to improve communications, efficiency, and "Best in Class Service."
Jeff leads our team of regional managers to oversee all our properties nationwide. He is a hospitality veteran with more than 25 years in the industry.
Prior to joining us, he served as Vice President of Hospitality at the Fairplex in Pomona, CA. Jeff has held leadership positions with some of the country's finest hotels and resorts. He is a graduate of Cornell University's School of Hotel Administration and the Culinary Institute of America.
Jeff is a native New Yorker, and he and his wife are proud parents of three.
Julia joined us in 2010. Her first project with the company was establishing the centralized call center. She then went on to manage three of our locations in the Inland Empire before transitioning into her role leading our sales activity and introducing all our training tools and metrics.
A native of West Los Angeles, she graduated with a BFA. in Theater from New York University's prestigious Tisch School of the Arts and was an established comedian for several years. She started her career in the hospitality industry working as a cook in Los Angeles for several off-site catering companies, including Catering by Field.
In 2009, she entered Cornell University School of Hotel Administration and graduated with a Master of Management in Hospitality.
Kate first began marketing during Y2K and enjoys the traditional process of grabbing attention and identifying need but really found her stride with content-rich websites, digital community building, and personalization across multiple touchpoints.
Now responsible for strengthening our wedding and event brands, Kate loves building strategies that resonate with customers, so they experience joy throughout their journey to married life. While always striving for customer delight, Kate's is smitten with conversion rates, acquisition costs, and maximizing the impact of every dollar.
Kate is a certified member of the UK's Chartered Institute of Marketing and has successfully improved awareness and driven sales across diverse verticals.
Angela began her career in Human Resources over 20 years ago. After graduating from Western Illinois University, Angela took her first HR role as an Interviewer in a high-volume call center. After finding her way to California, Angela spent 16 years in various roles with RadioShack Corporation in both Human Resources and Operations Management, while supporting store locations nationwide.
Most recently, Angela gained a deeper understanding of hospitality as the Human Resources Manager with the Ponte Family Estate, including Ponte Winery. She lives in Temecula, CA with her husband and two children.
Troy managed the extensive remodel at University Club in 2017, and his attitude and construction knowledge was so impressive we asked him to join our team! Now a crucial team member, Troy says his favorite part of our company culture is how everyone watches out for each other and we all connect to grow together.
Motivating contractors and subcontractors to meet deadlines takes an incredible amount of organization and influence, and it's plain to see that Troy's experience pays off. All our venues benefit from his support on projects ranging from total renovations to smaller remodels and ongoing improvements. Troy loves that his activity shapes each client's experience when they choose one of our venues for their event.
It's easy to see that Troy thrives when he's tackling big tasks and he inspires everyone to do more. He is a huge influence in his community and is committed to making lives better. As a committed soccer coach, Troy can be found on the turf and stepping up as a role model in his neighborhood kid's lives. As well as coaching, Troy aims big; he wanted to do more for his community so he was instrumental in creating a valuable neighborhood hub by opening a K-12 Charter School in less than 120-days. He has also started a non-profit and raised over 500k to fund a research lab at Harvard 'Massachusetts Eye and Ear', a specialty hospital in Boston, to help a rare type of childhood blindness.
Running all our venue modifications together with community building is a remarkable amount of work, but Troy always makes plenty of time for his family. Married in 2001, Troy and his beautiful wife, Jennifer, enjoy traveling and parenting their boys: Landon and Gavin.
Roman's passion for hospitality has pushed him to wear many hats in the foodservice industry and he found his sweet spot with catering and banquet services.
Today, he still loves serving food and seeing guests' reactions to a delicious menu. As a youngster, Roman did the rounds of local restaurants learning the good from each and, upon joining a catering team, he helped take covers from 1,000 a year to well over 100,000. He has worked for some of the largest contract foodservice companies in the world within the education and healthcare fields.
Roman joined us in 2011 as a regional manager and, for many years, held a dual role
developing our menu standards, culinary practices, securing purchasing contracts and developing chefs throughout the company. He believes: if you love what you do, it will be rewarding to you and your family.
Jerome joined our team in 2005 as a bartender then banquet captain and, within ten years, was promoted to regional manager looking after our coastal California venues from Marin County in the north down to Ventura County in the south.
Jerome is driven by client satisfaction, he still gets the most job satisfaction from seeing a perfectly executed event appreciated by a client. He's also a tremendous coach and his proudest moment was encouraging one of his venue managers to step in as chef so that a huge event wouldn't go hungry. She did such a great job, no one could believe it was her first time preparing a banquet.
Having grown up in the Philippines where family is everything, Jerome loves to unwind with his wife and children, and show off his wakeboarding skills.
Dan takes pride in keeping our Southern California venues rolling with first-rate standards. He has 20+ years experience managing restaurants such as Rock Bottom Brewery and Ignite Bistro in San Diego. His years of experience greatly benefit his team at Wedgewood Weddings & Events as he can be counted on to provide fresh ideas to help improve the overall experience for our clients and their guests.
Dan's team praise him for his calming attitude and ability to quickly see the heart of any issue. He's a natural teacher and holds the distinction of regional manager with the most venues.
Dan is a SoCal native and spent most of his life in San Diego. He enjoys watching football and woodworking. When not driving between properties, Dan likes to spend time with his wife and daughter.
Crystal fell into the weddings and events industry by chance in 2004 when she was a waitress, and a regular customer asked if she wanted to join her high-end Wedding Planning Firm. She quickly realized the fast-paced Wedding industry was thrilling, and she was hooked. Crystal joined Wedgewood Weddings in 2017 after working at a few Temecula venues. Crystal started as General Manager at the Galway Downs location in Temecula. This was a considerable undertaking as Galway Downs is one of Wedgewood Weddings largest properties, but Crystal made it clear she was right for the job. Her knowledge of the hospitality industry stood out immediately, and Crystal became a leader others could lean on. Crystal's quality of genuinely listening to the staff, sales team, and customers was apparent as she led the Galway Downs team to be on the company's top-selling properties. In 2022 she was promoted to Regional Manager of Southern CA properties.

Crystal lives in Menifee, CA, with her husband and two children. It is a hospitality family, as her husband is a chef in the industry. When she is not working, you can find Crystal running her kids to and from sporting activities and enjoying good food and wine.

Crystal absolutely loves her Wedgewood Weddings Family.
Anna joined our team direct from Cornell's School of Hotel Administration where she met with Julia, our VP Sales, at a careers fair. It was obviously a perfect match and Anna continues to be instrumental to building the friendly culture that first attracted her back in 2011. Initially based at venues in Ventura County, California, Anna has worked every role from call center agent through to catering manager, and was selected as the opening manager for Boulder Creek in October 2013. That role took her to Colorado, and she has now opened a venue per year in the Mile-high State.
Anna sees her current role as a combination of motivating, encouraging, and coaching her team to be their best. Some days are hard, but many more days are incredibly rewarding. She truly enjoys taking care of people and being there on the happiest day of a client's life! Supporting her team at events keeps Anna on her toes, and there's always something to do. A born romantic, she still takes photos at weddings to capture the beauty and the moment all the planning comes together!
From a summer job at SeaWorld, Anna realized that the service industry was the right place for her. She still approaches hospitality in the same way any artist or chef sees their passion: rewarding, creative, and with constant room for development. Anna is renowned for her happiness and, uniquely, her region has been recognized with our famed 'Have Fun' award. It's typically given to an individual property, but the Colorado region was recognized for having fun as a team, which supports our company values and team spirit.
Anna is well-traveled, having lived in seven states but she's glad to call Colorado home. Her heart is filled with her husband, son, and dog - and the beautiful everyday chaos of home life.
When Chelsea joined our team in 2013, we had no idea that she would fall so deeply in love with weddings that she would get married exactly one year later, on her work anniversary! Initially a catering manager at our first venue in Arizona, Chelsea spent four years mastering every role at Palm Valley before her promotion to regional manager in 2017. Under her guidance, her region grew from one to five venues within four years.
Chelsea feels comfortable pushing her team to step out of their comfort zone – because they know they always have her full support. Whether she's motivating a team member to apply for a promotion or help a challenging client, she sees these growth moments as the best part of her job! A people person, Chelsea chose hospitality for all the opportunities to meet people: when you're supporting thousands of events each year, you meet so many amazing humans along the way.
Part of our tightknit leadership team, Chelsea is the first to tell people that she's proud of her region's growth. Being open to learning new skills every day has made her a better leader. Having two AZ venues nominated for our prestigious 'Property of The Year' award showcased how much her venues can achieve while overcoming immense challenges in terms of sales results, budgeting, customer service, recruitment, and training.
Chelsea and hard work are, by necessity, firm friends. She graduated summa cum laude from ASU while working full time and raising her oldest children. She has since welcomed her third child and somehow still makes time for extracurricular team activities. When she's not at work you can find watching sports, cooking, and hanging by the pool. She says, "nothing beats the simple things in life".
Clint joined our team as a server in 2014 and has successfully held every venue role in his progression to our Opening Team Venue Manager. Recruited by Roman in their hometown of Fresno, they share a fantastic working relationship and continue to learn from each other.
Having supported at least 20 of our properties through extended site visits, his happiest moment was when he stepped up to open The Carlsbad Windmill in 2020, a challenging rebuild and new geographical area for the entire team. His motivation is coaching that the impossible can be made possible if you have the right attitude. Clint loves that we all work together to make people's happy occasions flawless.
Clint's the perfect all-rounder who loves his sleep after a long day running an event or hanging with his kids at the lake. And it's no wonder he needs his rest, this man cannot keep still; in his down hours he also runs a craft clothing company and dabbles in real estate – in fact, his childhood dream was to be a realtor, but he now finds event service hold his heart.
8/8/8 is a big deal for Roxanne, it's a vanity date, and the day she joined our team as a Banquet Captain at our Eagle Ridge venue. She went on to help them win our prestigious 'property of the year' award. Roxanne is happiest when selling events and reducing event-related stress for clients by bringing their vision to life. She's a natural leader and is our company culture personified, pushing herself and our company to always go above
and beyond.
Roxanne is a core member of our opening team because she loves problem solving and lives to help people. As General Manager at San Ramon Waters from 2017 to 2020, her venue became the regional training center for our sales team, and she says her happiest moment was hearing a client tell her: "You're so good at this. You belong here, doing this."
In her downtime, Roxanne loves a day on the water, and she can impress by flipping and catching stacks of quarters balanced on her elbow.
Having joined our call center in 2015, Charisse quickly rose through the ranks, moving from agent to co-manager, and then to her current role in four years. Her greatest accomplishment was dividing her team into three regions: Northern California, Southern California, and National. The National team look after all inquiries for our Arizona, Colorado, Nevada, New Hampshire, and Texas venues. She split California into two areas as we currently have 28 event venues in this state.
Responsible for ensuring her team meets its goals, she drives a rigorous training program to make sure prospects get the very best service at all times. She enjoys getting to know each of her team members so she can be a better coach.
Charisse is a natural in her role because she came into the industry organically. When engaged, she was searching for a wedding venue and fell in love with what we do. She promptly left the casino where she was working, and paused her passion for fashion so that she could give every couple a better experience with their big day. She loves shopping with her daughter and applies everything she learned from her Fashion Merchandising education as she strolls the mall.
Linda joined Wedgewood Weddings & Events in June of 2010 and since joining the company, has worked her way up from sales to General Manager and then to Regional Manager within seven years. She was drawn to the hospitality industry by the impact of the work that is done behind the scenes. Problem-solving and finding solutions that result in guests enjoying their event is one great aspect of what has driven her during her time with the company.
Since taking on her role as Regional Manager, she's enjoyed training others and watching them thrive and grow as leaders within the company, as well. Linda loves the people she works with at Wedgewood Weddings, even regarding them as her "second family."
As the youngest of six girls, Linda enjoys spending time with family and friends in her downtime. She also enjoys visits to the beach and taking day trips around the state of California to learn more about the history of different areas.
Growing up Kali always had a love for events and hospitality, specifically weddings. She grew up obsessed with anything wedding related and even did her senior project in high school on being a wedding coordinator! In 2016, Kali joined the Wedgewood Weddings & Events team as a Catering Manager for Sterling Hotel in Sacramento.

That passion for weddings grew and evolved over time as she eventually was promoted to General manager, then multi-unit leader, and now Regional Manager of the Sacramento Region. What started as a love for weddings evolved into a love for people and being a support for her teams. One of the best parts of her job is being a mentor to her managers and helping to support them in reaching their goals with Wedgewood Weddings & Events. It's not always easy, but in Kali's mind, overcoming challenges is one of the most rewarding parts of the job!

When not working, Kali can be found hanging out with her husband, son, and daughter (ideally in Tahoe!), or organizing a game of dungeons and dragons with her friends!
Rachel found her passion for hospitality while managing her family golf course and banquet center in her home state of Michigan. She joined our team in 2017 as the opening General Manager at Redwood Canyon, and from there she spent most of her time as GM at StoneTree Estate. After being promoted to regional manager, Rachel has overseen properties as far north as Placerville, CA. Her current region includes our new San Francisco venues in the beautiful Presidio.

Graduating from Central Michigan University with a Bachelor of Arts in Interior Design and a side degree in Event Management. Rachel loves that every wedding we execute is so perfectly personalized and different from one to the next. She takes pride in keeping her cool in even the most stressful of situations.

She lives in San Francisco and enjoys spending time at the beach, biking, and exploring new places and cafes with her husband and son.
Robyn joined the Wedgewood Weddings family in early 2012. She started as a Catering Sales Director and, within two years, became General Manager. Overseeing two California properties between 2014 and 2016, Robyn loved working with couples planning their weddings, motivating her team, and helping venues grow. Robyn left Wedgewood Weddings for a couple of years to pursue another opportunity, but she always remembered her time with Wedgewood Weddings. She officially rejoined the team in May of 2019 on the Sales Task Force, using her wealth of experience to train venue teams to hone their abilities and become the best version of themselves.

Robyn feels her co-workers are her family, and Wedgewood Weddings is truly her home away from home, and that was what brought her back for another opportunity with the company. Putting others first has always been her primary motivator within her career, and in her current position, she loves putting her team members first and watching them grow into their careers.

Outside of Wedgewood Weddings, Robyn is training to become a Sommelier in her spare time. She also loves watching live music performances, so much so that she chose to have a live band at her wedding instead of a DJ.
Jordyn joined the Wedgewood Weddings & Events team straight from the University of Denver in 2016. Knowing she wanted to work in the Wedding Industry from a young age, she couldn't have been more excited to be offered a Captain Coordinator Sales Administrator position at the Boulder Creek location. Through several role & location changes over the years, she recently took on the role of Regional Manager of the Colorado locations. The Wedgewood Weddings & Events team and culture are by far Jordyn's favorite part of her job. She is motivated by seeing the Colorado region grow and hitting major milestones. In this role she gets to help coach, strategize, and problem-solving, all of which brings her joy. Every day might not be easy but it's worth it.

A Colorado Native, Jordyn enjoys finding time with her husband and their two dogs. She is a die-hard Colorado Rockies fan, going as far as having her own wedding at the stadium. She also enjoys traveling and would live in Italy if she could.
Crystal joined Wedgewood Weddings in 2011 as a receptionist at The Retreat. She rose quickly from her position, becoming a General Manager in 2014. Since then, Crystal has channeled her love of coaching team members and has trained several General Managers at the start of their Wedgewood Weddings careers. Watching team members, new and experienced, grow into their roles has been one of the most rewarding experiences during her time with the company. She enjoys the number of opportunities to develop her team and the ability to participate in their growth. One of the highlights of her time with Wedgewood Weddings was leading The Retreat to win Property of the Year after a successful sales and service year.

Crystal is a Southern California native originally from San Diego. She moved to the Inland Empire to attend UC – Riverside. She is married and enjoys spending time with her large blended family watching movies, and playing board games.
We would love to chat if you are a venue owner or have an interest in a venue operation and would like to join our group of busy and beautiful properties.
If you'd like to join a fun, friendly, and dedicated team of hospitality professionals, we want to hear from you! Check out our current vacancies and training programs.
HEAR FROM OUR TEAM DIRECTLY
MEET OUR VENDORS
Our vendors are critical to our success and we view them as family for good reason! Each of our vendors is hand-selected. We think they offer great value, exceptional service, and a feel-good working style. They make any wedding and event idea shine. From DJs to photographers, signmakers, cake makers, florists, officiants, MCs, drapers, photo booth operators... we have relationships with experts in every area of event operations.
Click here for interviews with more of our team and our trusted vendors.
READY TO GET THIS

Party Started?
Learn about our venues, stress-free events planning process
and how we can make your day unforgettable.
CONTACT AN EVENT EXPERT
Get the latest event advice and help choosing a venue to suit your needs.