This charismatic manor is a historic beauty. The manicured grounds are a delight with exceptional landscaping, while the interior boasts modern amenities alongside timeless features for an elegant look...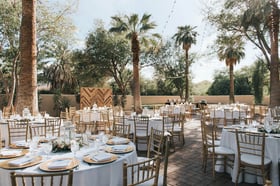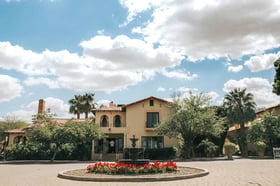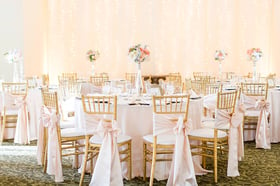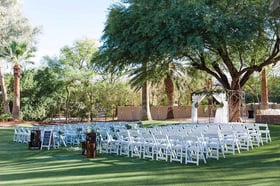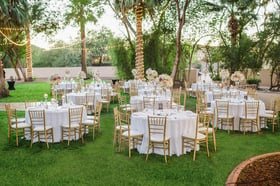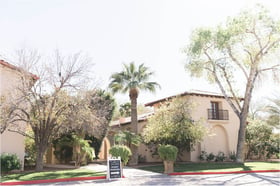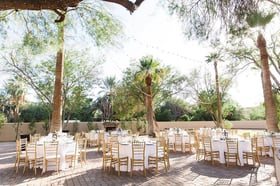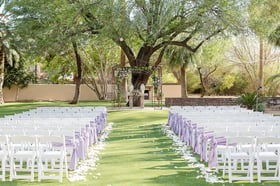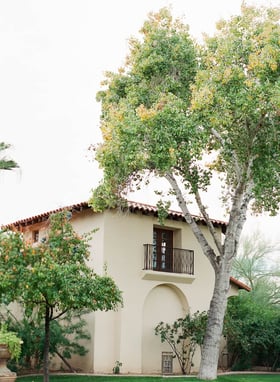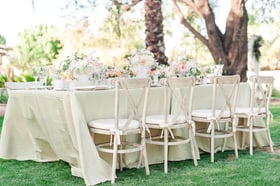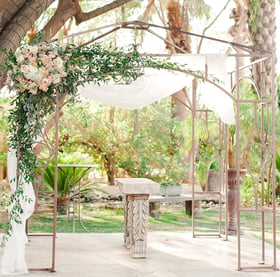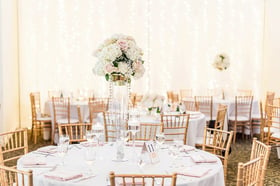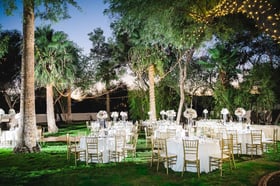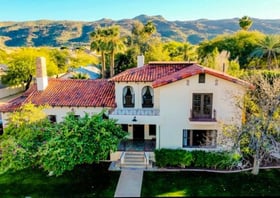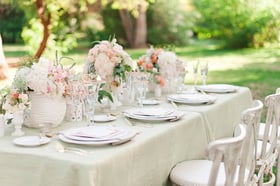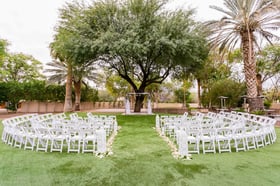 Escape to a private estate where towering palms and flowering foliage surround you. This historic manor is surrounded by five acres of lush gardens that will entice you and your guests to commune with nature. Enjoy modern amenities alongside its historic beauty - this is an ideal gathering space for both formal and informal events.
This stunning and secluded estate sits just north of South Mountain and provides a gorgeous garden escape in the heart of Phoenix. Enjoy an outdoor celebration surrounded by lush native and tropical gardens surrounded by blooming blossoms and lush shade trees. In addition to the natural scenery, the impressive architecture adds to the experience. Secret Garden by Wedgewood Events offers an array of beautifully curated areas for your event.

MANOR & PAVILION
Built in 1929 by Walter Strong, this stunning mansion was a family estate and was crafted by renowned architects. It features a Spanish Colonial Revival style with features from the 1920s that make it stand out as a venue. This mansion features hand-stamped tiles, classic furnishings, lavish fireplaces, a grand staircase, and a gorgeous balcony with breathtaking views of the gardens below. Walking into the grand hall, guests are greeted by glorious chandeliers, expansive windows, a private patio, and two getting-ready rooms. Additionally, the stunning pavilion is adorned with cathedral ceilings, iron chandeliers, and double French doors. The entire space is completed by an inviting courtyard styled with exquisite furnishings, Spanish Revival architecture, and a cozy fireplace.
LAWN & GARDENS
The draw of a lush garden in the Arizona desert is almost impossible to deny and that is what brings so many to the Secret Garden. With towering mesquite trees and date palms for ample shade in addition to the gorgeous florals and green gardens, the ceremony lawn creates a bright and inviting space for any occasion. The addition of the Old-World iron cupola and carved stone altar complete the ceremony space. Outdoor garden parties will delight guests with so much to offer in this magnificent outdoor space.
Secret Garden by Wedgewood Events is conveniently situated in South Phoenix for easy accessibility all over the Valley in Maricopa County as well as Pinal, Gila, and Yavapai Counties. This is a popular choice for clients from Chandler, Mesa, Ahwatukee, Gilbert, Scottsdale, Tempe, Anthem, Peoria, Glendale, Laveen, Avondale, and Sun City. Events hosted at this historic estate include hassle-free planning and support from our event experts. With packaged options and event planning resources available seven days a week, the team at Wedgewood Events will ensure every last detail of your event is taken care of. Let us help plan your next corporate, social, or family event at Secret Garden by Wedgewood Events.
EVENT VENUE LOCATION
Phoenix, AZ
Venue Type
Charismatic Phoenix Charm: Come for the Gardens, Stay for the Manor!
Our guests loved the location and we thought it was absolutely beautiful. From the structure and the big tree, to the carriage house, to dinner under the stars and the elegant pavilion, we had amazing event!
Adrianna A

The team were extremely helpful in planning a celebration of life event at the Secret Garden. They were great from the pre-planning through the end of the event. The Carriage House event space was also very warm and open, I received many complements on the setting and the event overall. I would definitely recommend Secret Garden for many types of events.
Matt A.

The venue appears to be a former large farming estate with the grounds and outbuildings converted to use for weddings/events. Everything was in good repair and clean. The large trees provided shade and a great backdrop for photos. The serving staff looked and acted professional and were friendly and eager to please. I would recommend this place for your next event.
Stephen B.

This is a cute little area! I came here recently for a Lyft event and the ambiance is wonderful. The patio area and Carriage House are beautiful, covered with lots of shade and the trees are all wrapped in lights with amazing lanterns. The patio also had a fountain with koi fish, which was a nice touch. They have a lot of plants fenced off around the property and really does look like "a garden". Definitely consider hosting an event here!
Danielle G.

CONTACT AN EVENT EXPERT
Get the latest event advice and help choosing a venue to suit your needs.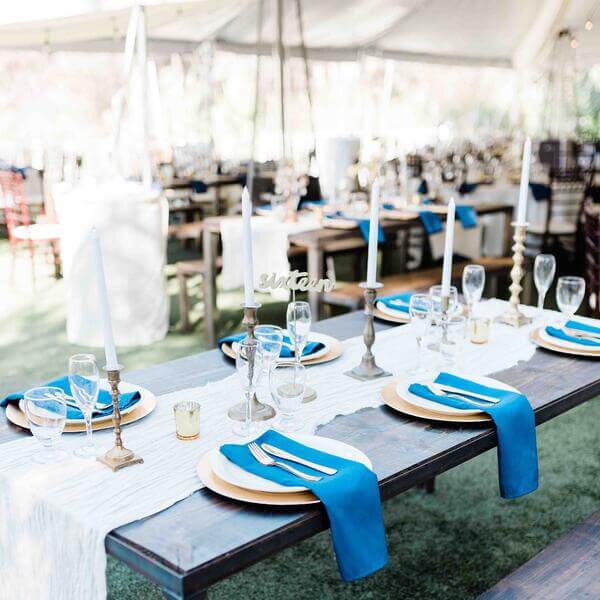 WHY CHOOSE

Wedgewood Events?
Wedgewood Events is a venue specialist with stunning locations from coast to coast. Explore our range of venues to find the best match for your meeting and event needs. From historic to rustic or luxurious and elegant we have the ideal event space for you!
EXPERT EVENT HOSTS FOR
EVERY EVENT TYPE
Our team provides the venue space for your event. We always provide in-house catering and bar services if needed. You are welcome to bring in outside vendors for décor, entertainment, and extra supply rentals.
Casting & Auditions

Formal Corporate Board Meetings

Team Meetings & Training

Conferences, Expos, Conventions Or Forums

Charity Galas & Fundraising
Bar & Batmitzvah, Quinceañera, Sweet16

Celebrations Of Life, Memorials

Department, Group & Teamwork Sessions

Off-Site Development Sessions

Creative / Client Discussions, Sales Training
Motivational Training & Coaching

Neighborhood Socials, Meetings Or Gatherings

Planning Sessions & Collaboration

Wedding Ceremony / Reception & Vow Renewal

Awards Ceremonies Or Launch Events
Filmshoot, Photoshoot, Performances & Recitals

School Proms, Graduations & Reunions

Group Counselling / Therapy Sessions

Holiday, Anniversary, Birthday, Engagement & Retirement Parties & Banquets
We can arrange our event venues for streamlined functions and banquets.
Talk to our team if you want a corporate or formal business event with seminar, horseshoe or classroom training room arrangements. Our team is also expert at creating a fun atmosphere for a family or social party. If you have a reason to celebrate, consider Wedgewood Events to meet your needs. All our venues offer indoor and outside event space for your gathering.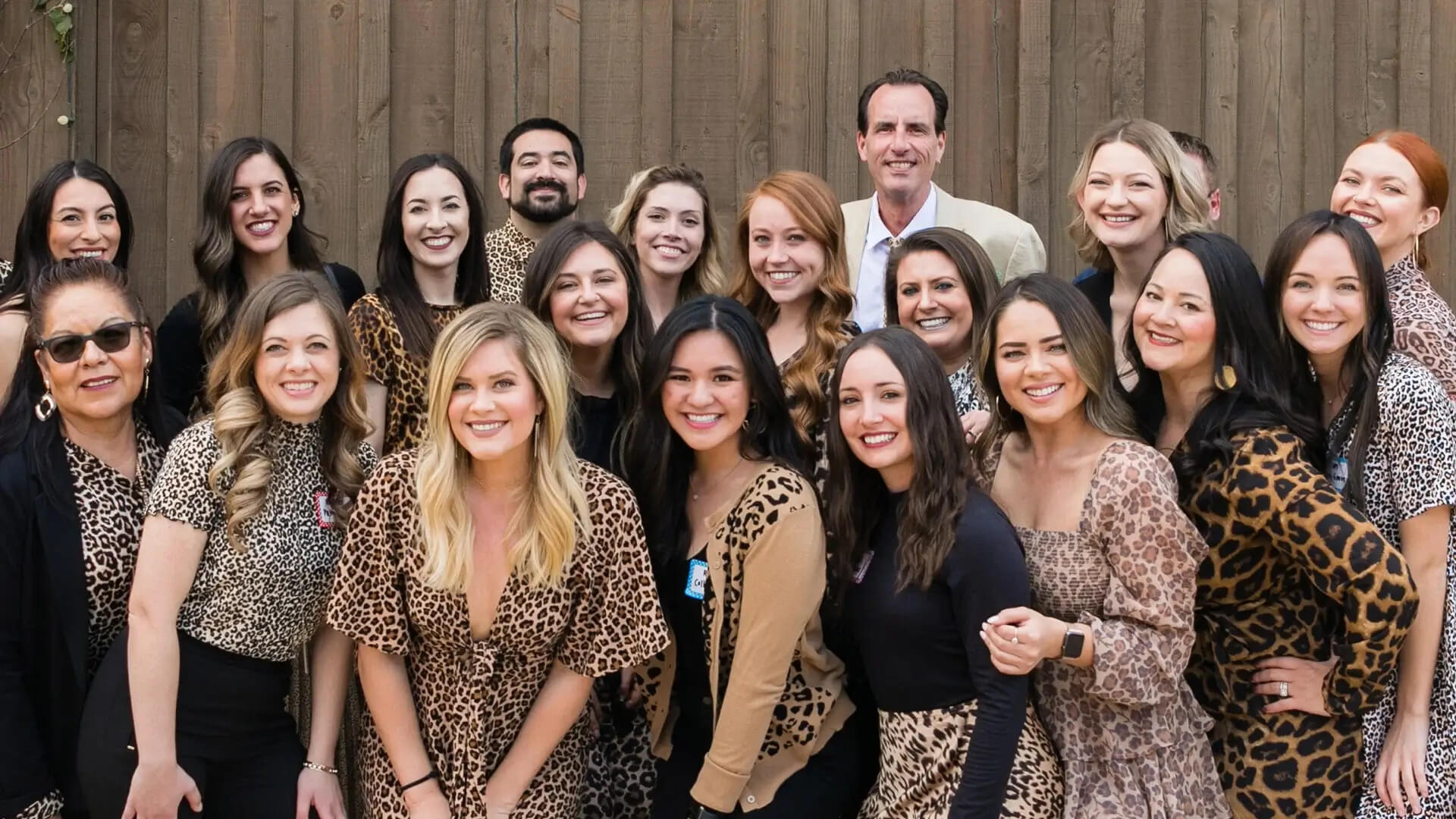 READY TO GET THIS

Party Started?
Learn about our venues, stress-free events planning process
and how we can make your day unforgettable.
CONTACT AN EVENT EXPERT
Get the latest event advice and help choosing a venue to suit your needs.