Among lush gardens & manicured lawns is a magnificent mansion, featuring a choice of climate-controlled modern reception rooms, a courtyard & a pavilion. The grand staircases & large picture windows...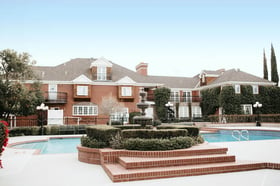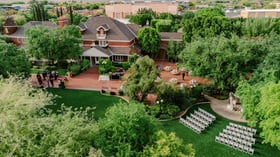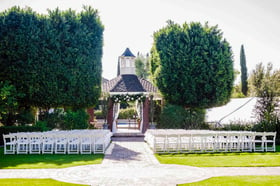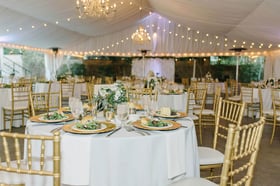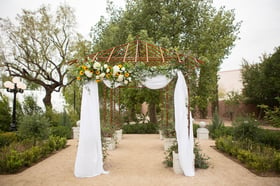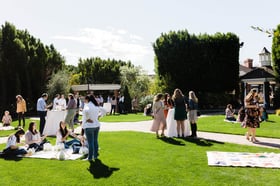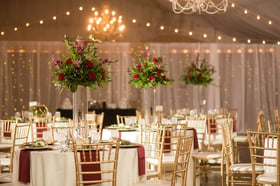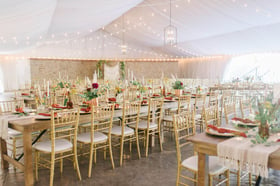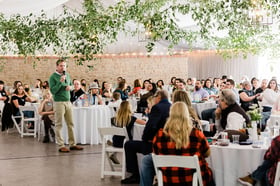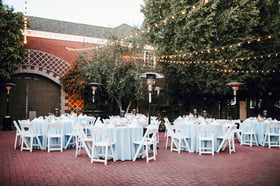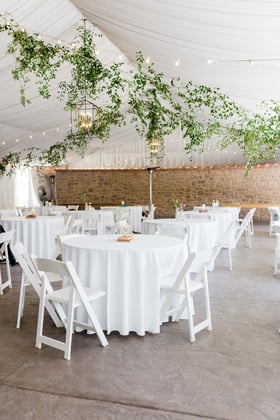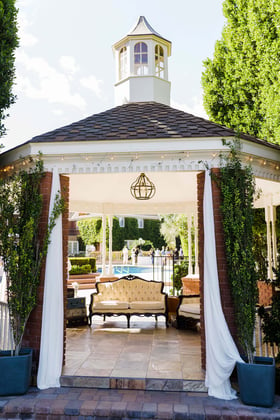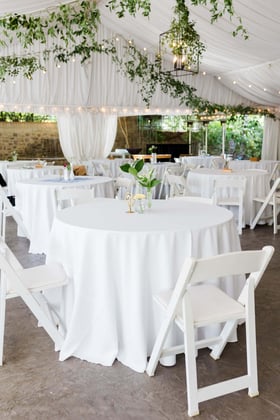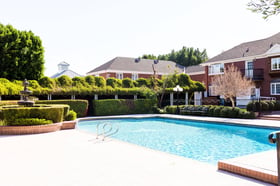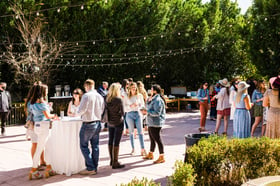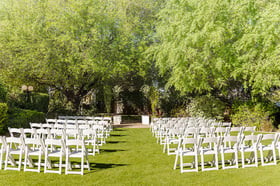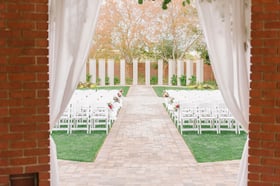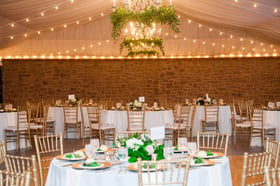 Centered among magnificent, lush gardens and manicured lawns is Stonebridge Manor by Wedgewood Events. It's an enchanting setting that draws the eye to the magnificent 16,000 square-foot mansion, featuring a choice of climate-controlled modern reception areas, grand staircases, and large picture windows that flood the space with natural light.
Stonebridge Manor by Wedgewood Events is a historical home with English-Garden style grounds - a true oasis in the desert. Experience the acclaimed architecture, gorgeous terraces, and luxury fixtures of this one-of-a-kind Mesa landmark.
Recently renovated and reimagined as a hideaway for events, this stunning brick mansion is as charming as it is grand. Mature poplars, shade trees, and manicured hedges hint at the manor's extensive lush gardens, and as you pass through the wrought-iron entry gates, you'll realize this stately estate is just right for your event. Your guests will be delighted by the sparkling pool, multiple fountains, climbing foliage, and architectural château accents, like garrets with corniced windows and Juliet balconies.
Gorgeous Manor House
4 Acres of Manicured Native & Exotic Gardens
Choice of Six Outdoor Ceremony Locations
Choice of Tented Pavilion, Outdoor Plaza, or Indoor Ballroom Reception
Sparkling Water Features & Charming Bistro Lighting
Crystal Chandeliers, Statement Staircases & Period Architecture
Extensive Fabulous & Unique Photo Opportunities
Elegant and secluded, Stonebridge Manor is accessible from the 202 and Superstition freeway, making it an easy drive from Gilbert, Apache Junction, Gold Canyon, Fountain Hills, Tortilla Flat, Chandler, Scottsdale, Glendale, Surprise, and Queen Creek. It is also an excellent destination location with Phoenix-Mesa Gateway airport close by, and, of course, Phoenix Sky Harbor is less than 30 minutes away. Mesa boasts superb hotels and amenities, making it a terrific location for out-of-town guests.
As with all Wedgewood Events properties, our expert event professionals deliver exceptional service. We pride ourselves on making your entire event planning process easy and fun!
EVENT VENUE LOCATION
Stonebridge Manor
Venue Type
Extravagant Arizona Mansion with Storybook Gardens Designed To Make All Events Picture Perfect
Stonebridge Manor


REVIEWS
Gorgeous, modern and perfectly maintained! There is nothing negative to say about Stonebridge Manor. I have been a few times and loved it every single time. Plenty of room with a very friendly and caring staff. Highly recommended for any event! Can't wait to return. Exceptional, high-class venue, one of the best spots in Mesa
Brandon R.
Mesa, Arizona
We visited here for an event last week and found it to be a great spot. The grounds are very well-maintained with lush grass and beautiful trees. The building is also very appealing. This is sort of the nice country club feel as far as the atmosphere here. They have a big parking lot so you don't have to worry about parking and it is easy to find with your GPS in the car. LOL
Vladmir T.
Scottsdale, Arizona
I cannot express how thankful I am to this venue and its staff. Throughout the entire process they made things so easy - I was able to plan and execute an event in 8 months, during COVID, with little to no stress. The vendors they partner with are incredible, communicative, and talented. The pricing is straightforward and highly customizable. The grounds are gorgeous and they take care of everything day-of. I had so many questions along the way and they also replied to my emails or calls within 24 hours.
Morgan J.
Phoenix, Arizona
CONTACT AN EVENT EXPERT
Get the latest event advice and help choosing a venue to suit your needs.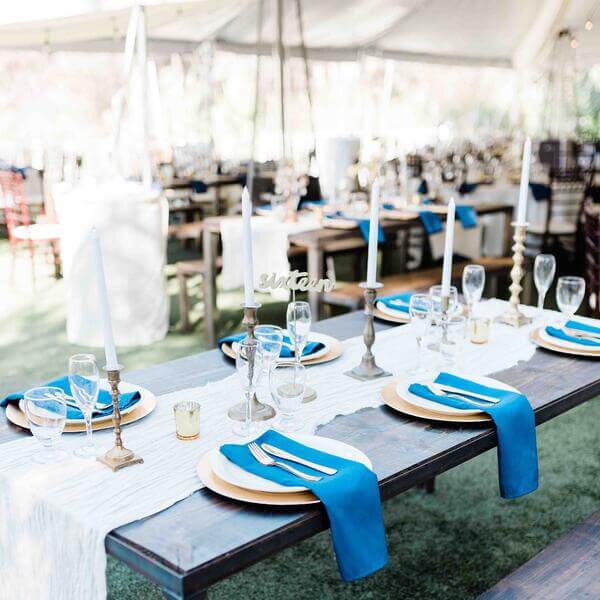 WHY CHOOSE

Wedgewood Events?
Wedgewood Events is a venue specialist with stunning locations from coast to coast. Explore our range of venues to find the best match for your meeting and event needs. From historic to rustic or luxurious and elegant we have the ideal event space for you!
EXPERT EVENT HOSTS FOR
EVERY EVENT TYPE
Our team provides the venue space for your event. We always provide in-house catering and bar services if needed. You are welcome to bring in outside vendors for décor, entertainment, and extra supply rentals.
Casting & Auditions

Formal Corporate Board Meetings

Team Meetings & Training

Conferences, Expos, Conventions Or Forums

Charity Galas & Fundraising
Bar & Batmitzvah, Quinceañera, Sweet16

Celebrations Of Life, Memorials

Department, Group & Teamwork Sessions

Off-Site Development Sessions

Creative / Client Discussions, Sales Training
Motivational Training & Coaching

Neighborhood Socials, Meetings Or Gatherings

Planning Sessions & Collaboration

Wedding Ceremony / Reception & Vow Renewal

Awards Ceremonies Or Launch Events
Filmshoot, Photoshoot, Performances & Recitals

School Proms, Graduations & Reunions

Group Counselling / Therapy Sessions

Holiday, Anniversary, Birthday, Engagement & Retirement Parties & Banquets
We can arrange our event venues for streamlined functions and banquets.
Talk to our team if you want a corporate or formal business event with seminar, horseshoe or classroom training room arrangements. Our team is also expert at creating a fun atmosphere for a family or social party. If you have a reason to celebrate, consider Wedgewood Events to meet your needs. All our venues offer indoor and outside event space for your gathering.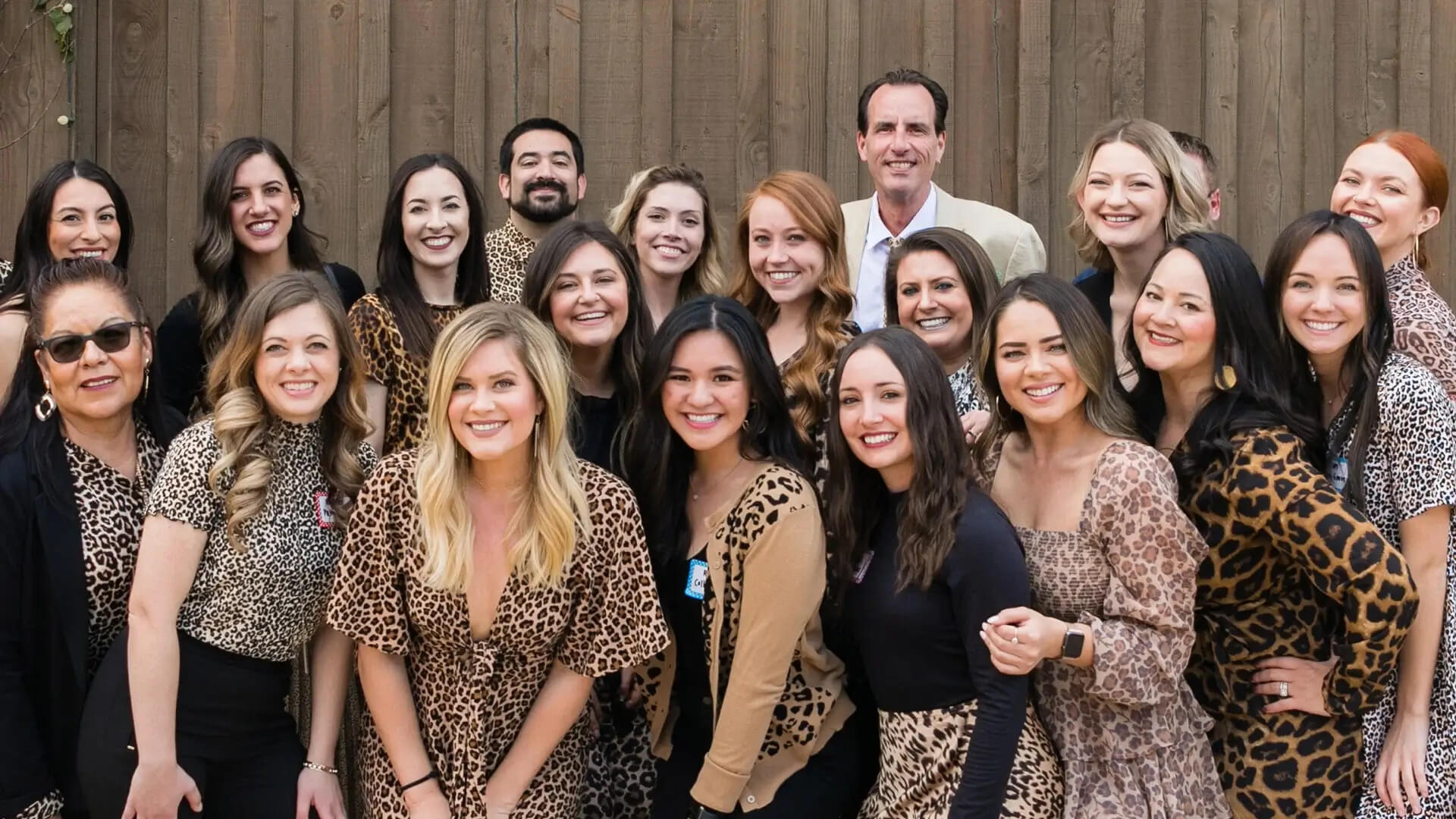 READY TO GET THIS

Party Started?
Learn about our venues, stress-free events planning process
and how we can make your day unforgettable.
CONTACT AN EVENT EXPERT
Get the latest event advice and help choosing a venue to suit your needs.