Refined Victorian design, a stained-glass rotunda, exquisite smaller meeting room, & a palatial ballroom all create a pristine elegance with a stunning blend of historic charm & contemporary sophistication...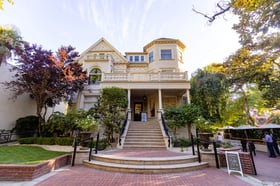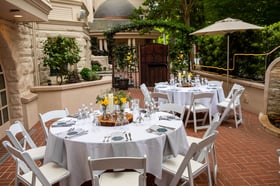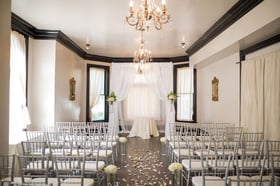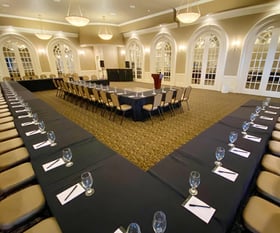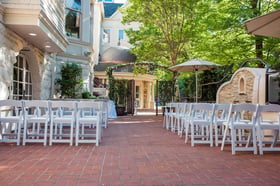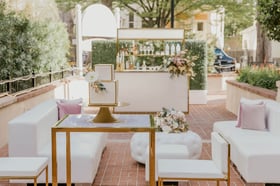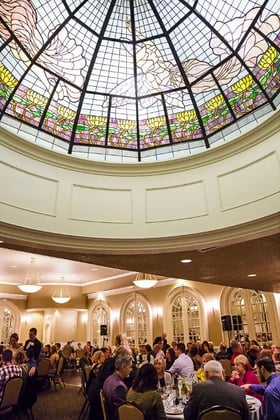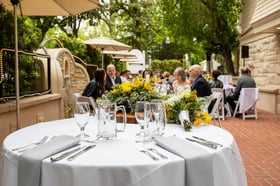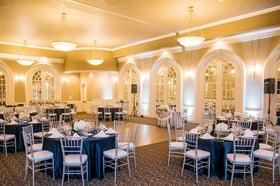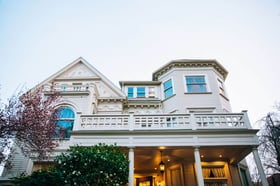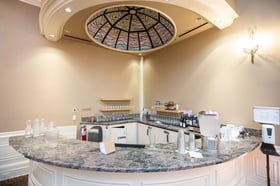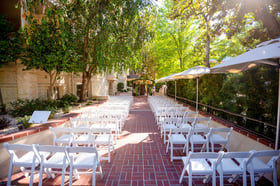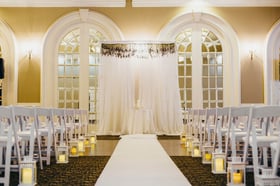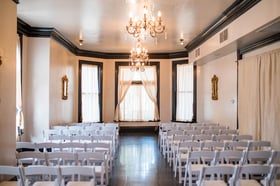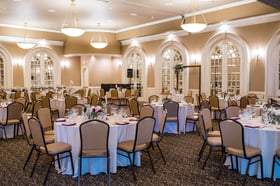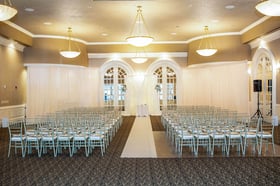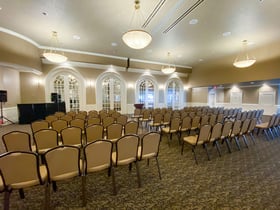 Check yourself into Sacramento's most stunning event-focused hotel, where refined Victorian design, a stained-glass dome, and pristine elegance surround you for a naturally-stunning event. Located near the State Capitol, this charismatic building will instantly draw you in and, once inside, you'll be amazed by its stunning blend of historic elegance and contemporary sophistication. Experience the delightful surprise of a quiet and quaint location near the best of what downtown Sacramento has to offer.
Sterling Hotel by Wedgewood Events is a charming escape right in the center of Downtown Sacramento's action. Built-in 1894 and featuring a magnificent dome, stained-glass entry, this historically unique event venue is only steps away from the State Capitol and the governor's mansion.
Versatile Event Spaces For Formal & Informal Gatherings
Stained Glass Rotunda, Glass Chandeliers, and Mirrored Archways
Picturesque Landscaping with Mature Trees
Multiple Networking, Cocktail Hour, and Event Spaces
Convenient Downtown Location
Guest Rooms Available On-Site
Sterling Hotel by Wedgewood Events is located downtown and easily reachable from El Dorado, Amador, and Solano Counties. This picturesque event offers a stress-free planning experience along with the expertise of our on-site coordinators, which means you can relax. This venue is perfect for guests from Elk Grove, Davis, Vacaville, Fairfield, Yuba City, Folsom, Vallejo, Stockton, Antioch, Auburn, Roseville, Manteca, Modesto, Oakdale, Concord, Napa, and Placerville.
This grand and historic event venue is a delight for the eyes, from the exquisite fixtures like the ornate glass light dome to the indoor chapel and the cavern bar - this venue has something for every type of event.
EVENT VENUE LOCATION
Sacramento, CA
Venue Type
Beautiful old-world hotel built in 1894 and now fully renewed as a dedicated event venue suitable for every type of gathering from formal to informal and larger to intimate.
The staff was amazing! They nailed every detail I wanted on the head. They were so easy to work with and patiently listened to all my ideas I had so they could capture what I wanted. I could not have asked for a better crew to work with. I can't thank the staff enough for such a wonderful job on making our event magical....
Sarah P.
Granite Bay, California
The Sterling Hotel was the first and only venue that we toured. We were having a winter event so we knew we needed an indoor venue. The ballroom and the bar area were so beautiful and we were immediately sold when we saw the entire venue. This place is all inclusive and provides a lot of the vendors for you. You can customize what you want and what you don't want. We got so many compliments from our guests on the food and bar selection!
Melissa L.
Folsom, California
I'm a photographer and videographer with MiDia Studios. The staff are all so helpful, friendly, and accommodating. Preston plays the perfect music for the vibe of the crowd and the Wedgewood Events crew ensured my team was up to speed so we can be prepared to get the best shots possible. The location is beautiful and in the heart of downtown Sacramento. You can't go wrong with this venue :)
Sean C.
Roseville, California
We had my moms 80th surprise birthday party and everything was wonderful. Staff responsive, food very good, price very reasonable. Would definitely rent this place again. Thanks for helping us create beautiful memories for my momma.
Izaac L.
Sacramento, California
CONTACT AN EVENT EXPERT
Get the latest event advice and help choosing a venue to suit your needs.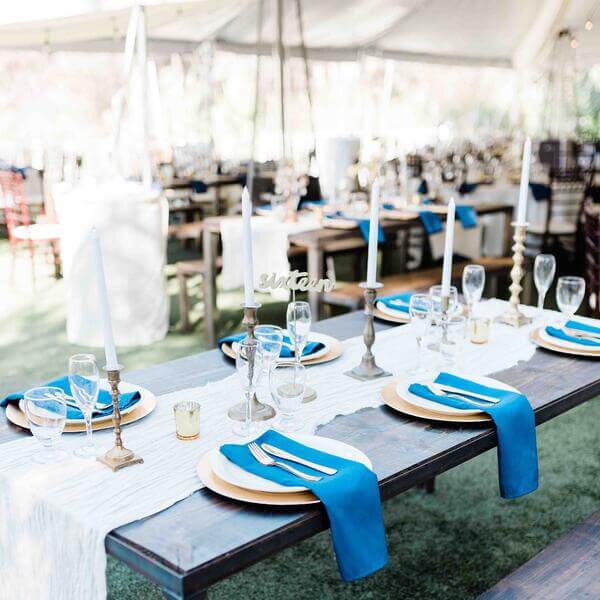 WHY CHOOSE

Wedgewood Events?
Wedgewood Events is a venue specialist with stunning locations from coast to coast. Explore our range of venues to find the best match for your meeting and event needs. From historic to rustic or luxurious and elegant we have the ideal event space for you!
EXPERT EVENT HOSTS FOR
EVERY EVENT TYPE
Our team provides the venue space for your event. We always provide in-house catering and bar services if needed. You are welcome to bring in outside vendors for décor, entertainment, and extra supply rentals.
Casting & Auditions

Formal Corporate Board Meetings

Team Meetings & Training

Conferences, Expos, Conventions Or Forums

Charity Galas & Fundraising
Bar & Batmitzvah, Quinceañera, Sweet16

Celebrations Of Life, Memorials

Department, Group & Teamwork Sessions

Off-Site Development Sessions

Creative / Client Discussions, Sales Training
Motivational Training & Coaching

Neighborhood Socials, Meetings Or Gatherings

Planning Sessions & Collaboration

Wedding Ceremony / Reception & Vow Renewal

Awards Ceremonies Or Launch Events
Filmshoot, Photoshoot, Performances & Recitals

School Proms, Graduations & Reunions

Group Counselling / Therapy Sessions

Holiday, Anniversary, Birthday, Engagement & Retirement Parties & Banquets
We can arrange our event venues for streamlined functions and banquets.
Talk to our team if you want a corporate or formal business event with seminar, horseshoe or classroom training room arrangements. Our team is also expert at creating a fun atmosphere for a family or social party. If you have a reason to celebrate, consider Wedgewood Events to meet your needs. All our venues offer indoor and outside event space for your gathering.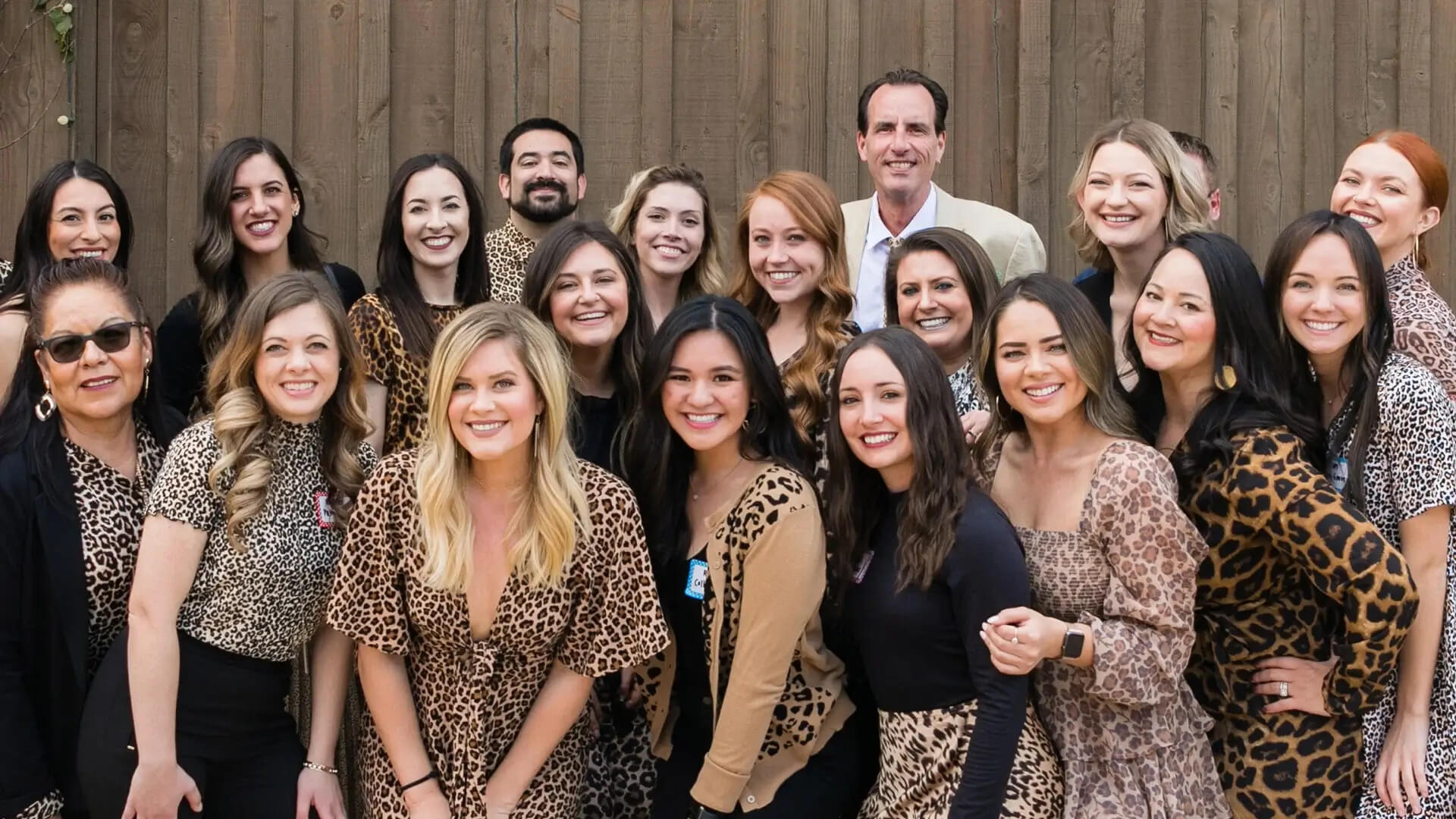 READY TO GET THIS

Party Started?
Learn about our venues, stress-free events planning process
and how we can make your day unforgettable.
CONTACT AN EVENT EXPERT
Get the latest event advice and help choosing a venue to suit your needs.