Enjoy rolling green views and charming dark wood beams at this Spanish style estate. Guests love the wrap-around outdoor patio with fountain, the grand ballroom with bright windows and versatile meeting spaces...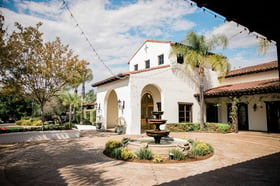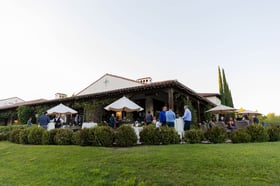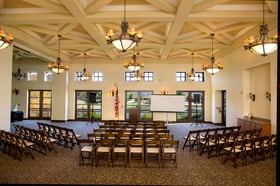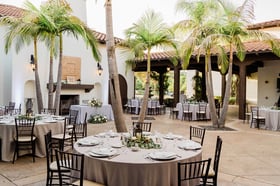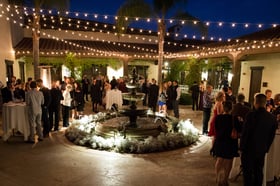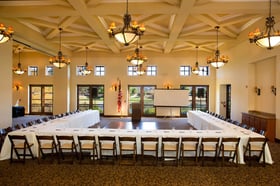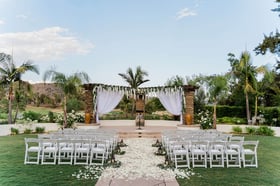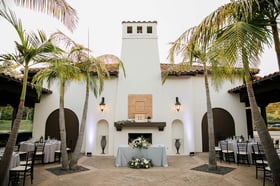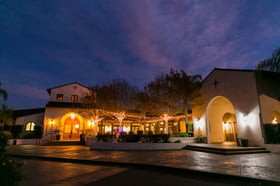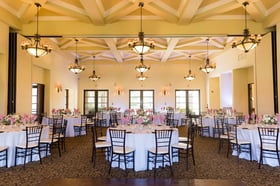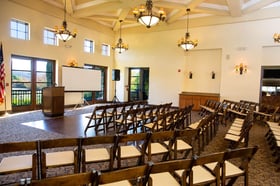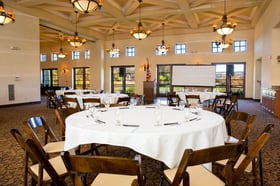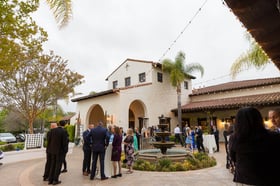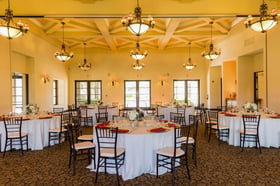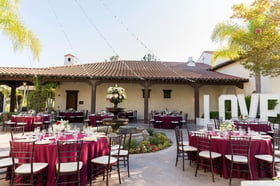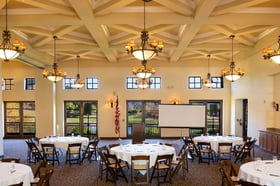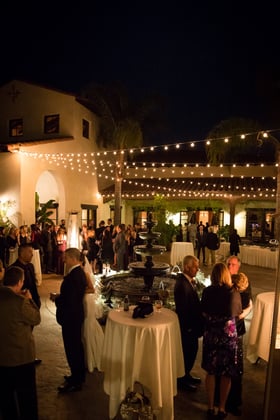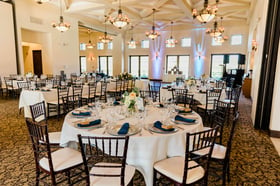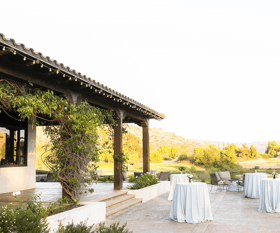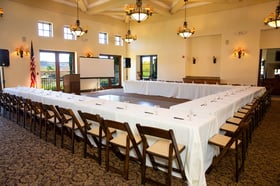 If you're looking to blend sophistication with a relaxed intimate vibe, Fallbrook Estate by Wedgewood Events is calling to you. Tucked away in the hills of northern San Diego county, the location offers easy access to ocean views, city lights and wine country. Gather under palm trees, mingle with guests in the spacious courtyard, and dance the night away in our grand ballroom.
Fallbrook Estate by Wedgewood Events offers a grand-yet-casual atmosphere. Situated between San Diego, Los Angeles, Palm Springs, & the Pacific Ocean, this location feels serene and is beautifully tucked away with nature, while remaining close to major transport hubs. This makes it ideal for destination weddings as well as local Southern California couples. The rolling greens, lush courtyard, and Spanish architecture lead into a stately ballroom with vaulted ceilings, oversized windows, and breathtaking views. Host your guests in the generous courtyard complete with palm trees and a fireplace or at our opulent new shaded pergola!
EVENT VENUE LOCATION
Fallbrook, CA
Venue Type
Stunning Country Estate Set Deep in SD North County Hills, Rustic Meets Chic
There aren't enough words to properly describe this place. If there were a millions stars, I would gladly tap on the highest star possible. From start to finish, everything was beyond expectations! The team were on point with every single attendee that night. There services were above and beyond and I honestly couldn't have asked for anything better. I would recommend this place to anyone who's looking for an event venue. They make you feel right at home and you will have a great time!
Christian E.
Canyon Country, California
I just recently had an event here and couldn't be happier with the way things turned out! The venue is gorgeous! The staff is so easy to work with and are able to accommodate anything you'd like! Even better, their packages are all inclusive and such great value! I would highly recommend this beautiful venue!
Jennifer M.
Vista, California
We love it here at Fallbrook Estate by Wedgewood Events, the beautiful garden and the structures around it give a very vintage feel. All of us photographers at Spotlight Studios just can't get over the amazing images that can be created at this venue. We recommend this place to anyone having a large party or event."
Kyla S.
San Diego, California
CONTACT AN EVENT EXPERT
Get the latest event advice and help choosing a venue to suit your needs.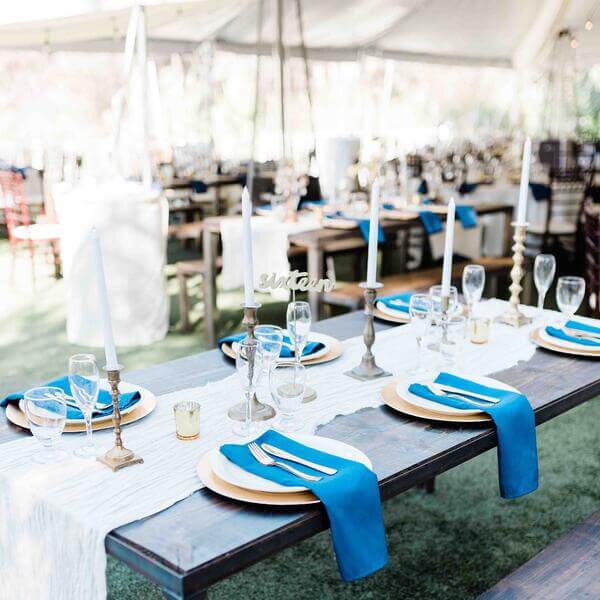 WHY CHOOSE

Wedgewood Events?
Wedgewood Events is a venue specialist with stunning locations from coast to coast. Explore our range of venues to find the best match for your meeting and event needs. From historic to rustic or luxurious and elegant we have the ideal event space for you!
EXPERT EVENT HOSTS FOR
EVERY EVENT TYPE
Our team provides the venue space for your event. We always provide in-house catering and bar services if needed. You are welcome to bring in outside vendors for décor, entertainment, and extra supply rentals.
Casting & Auditions

Formal Corporate Board Meetings

Team Meetings & Training

Conferences, Expos, Conventions Or Forums

Charity Galas & Fundraising
Bar & Batmitzvah, Quinceañera, Sweet16

Celebrations Of Life, Memorials

Department, Group & Teamwork Sessions

Off-Site Development Sessions

Creative / Client Discussions, Sales Training
Motivational Training & Coaching

Neighborhood Socials, Meetings Or Gatherings

Planning Sessions & Collaboration

Wedding Ceremony / Reception & Vow Renewal

Awards Ceremonies Or Launch Events
Filmshoot, Photoshoot, Performances & Recitals

School Proms, Graduations & Reunions

Group Counselling / Therapy Sessions

Holiday, Anniversary, Birthday, Engagement & Retirement Parties & Banquets
We can arrange our event venues for streamlined functions and banquets.
Talk to our team if you want a corporate or formal business event with seminar, horseshoe or classroom training room arrangements. Our team is also expert at creating a fun atmosphere for a family or social party. If you have a reason to celebrate, consider Wedgewood Events to meet your needs. All our venues offer indoor and outside event space for your gathering.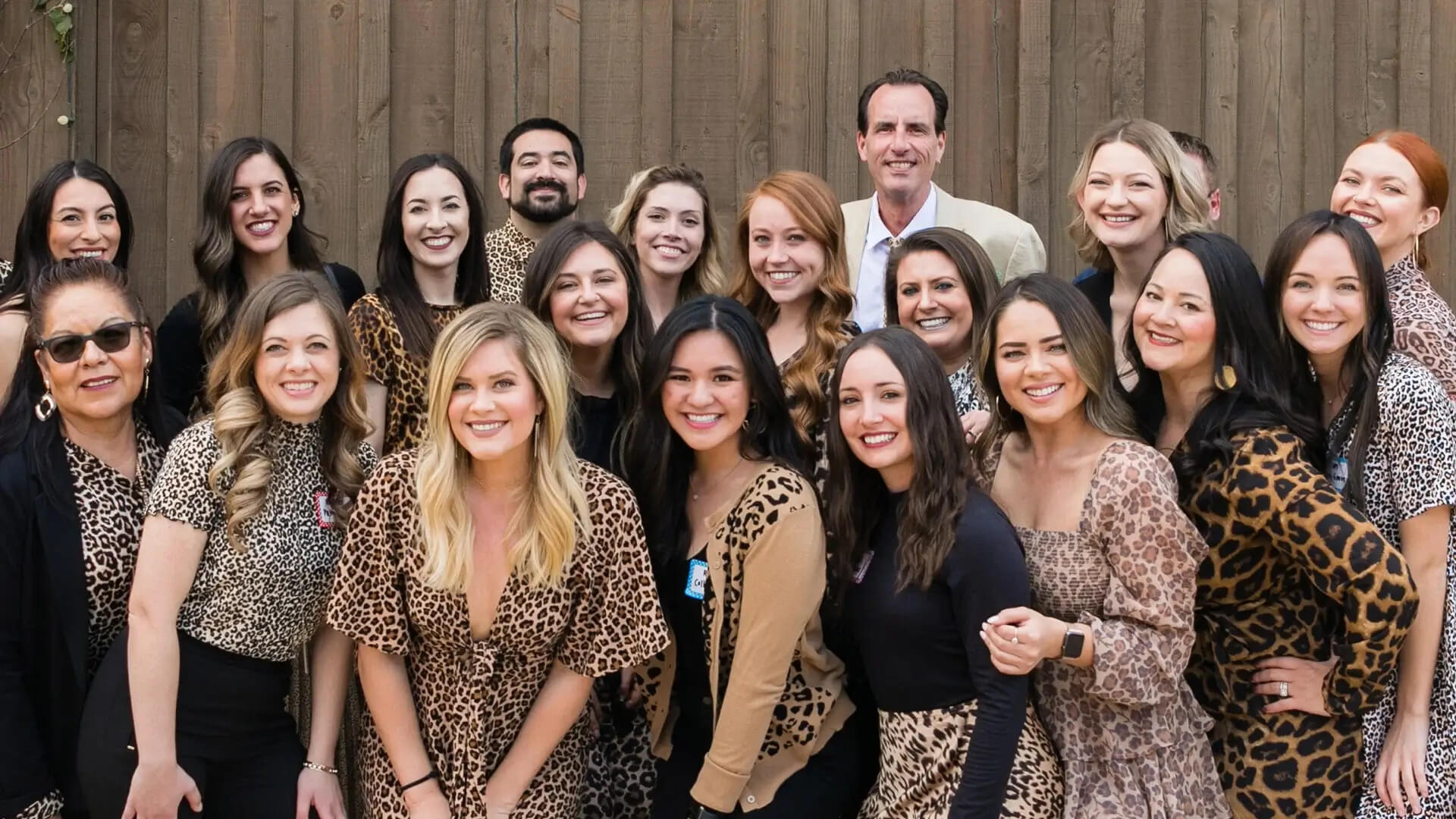 READY TO GET THIS

Party Started?
Learn about our venues, stress-free events planning process
and how we can make your day unforgettable.
CONTACT AN EVENT EXPERT
Get the latest event advice and help choosing a venue to suit your needs.