Tuscan-styled sensation, this venue boasts a grand entrance leading directly to the ballroom which features a wall of floor-to-ceiling windows & views across rolling green vistas to the TopaTopa mountains...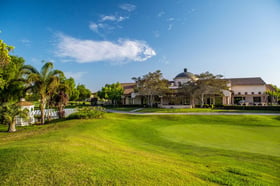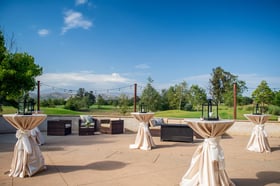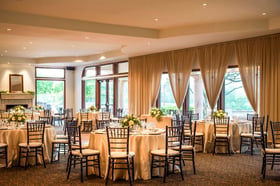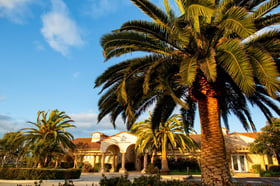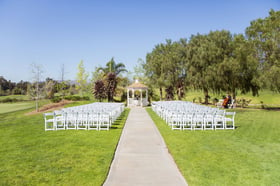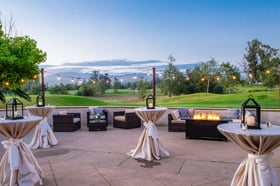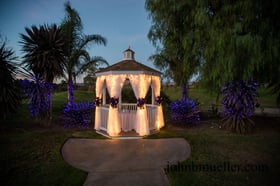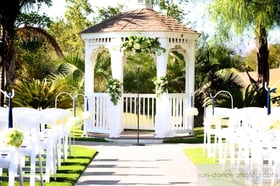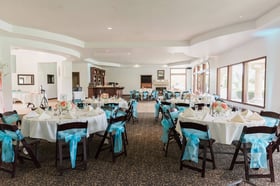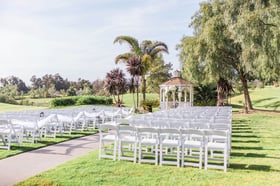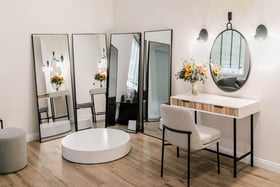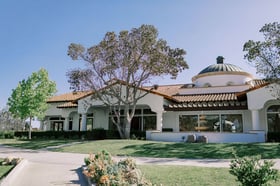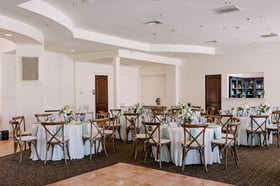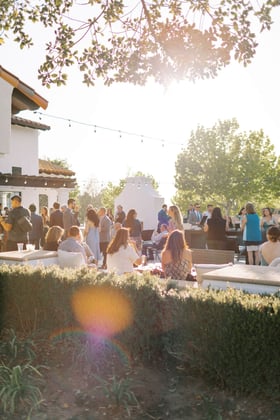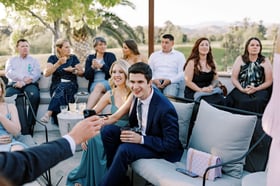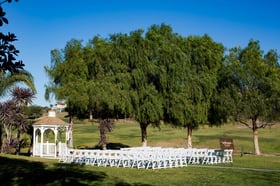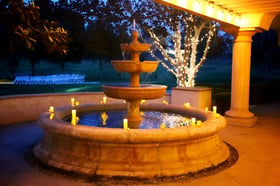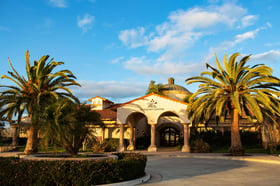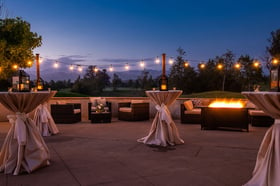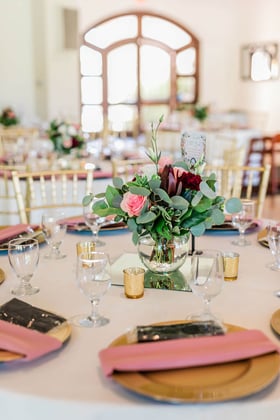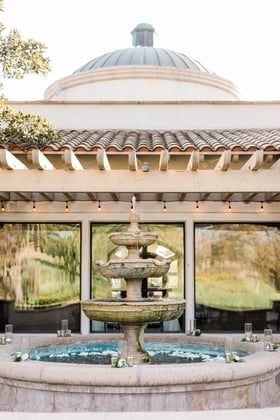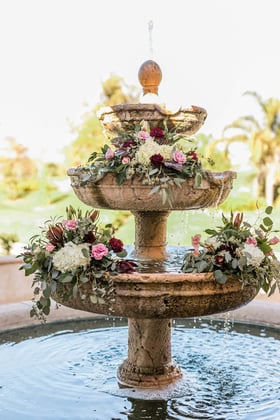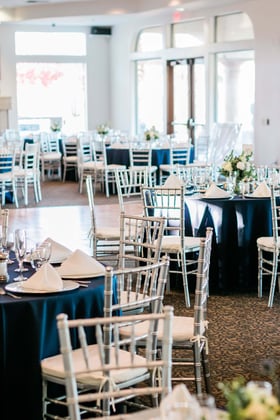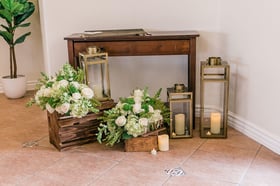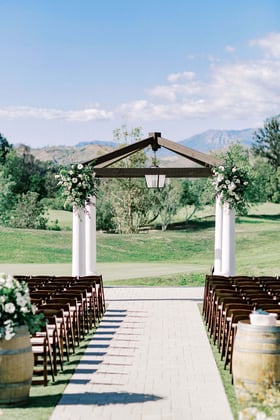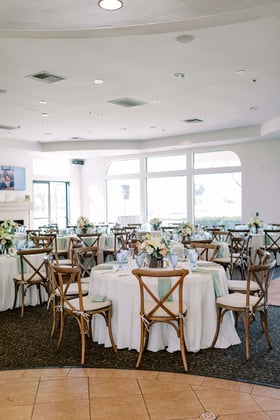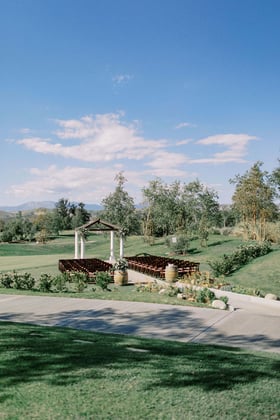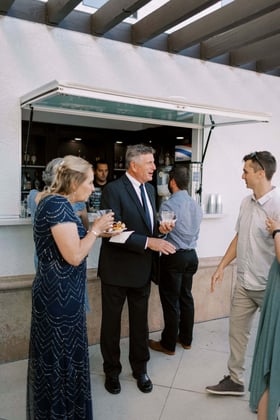 Tucked away past strawberry fields and orange groves, this Spanish-style clubhouse feels like a private villa with the right balance of comfort and sophistication. Its Camarillo location with views of rolling green hills and the Topatopa Mountains breathe fresh air into this gorgeous venue. A sanctuary for laidback events and gatherings, enjoy a stately grand entryway, large ballroom, versatile outdoor spaces, and a cozy fireplace to cap off the night.
Sterling Hills by Wedgewood Events is a charming retreat surrounded by sweeping views of the rolling hills. Event organizers love the dramatic wrought-iron chandelier, sparkling fountain, and inviting fireplace. Guests are immediately impressed by the grand entrance and love the built-in bar, floor-to-ceiling windows, convenient layout, and expansive views.
Versatile Event Spaces For Formal & Informal Gatherings
Dazzling Fountain and Cozy Fireplace
Spanish-Style Architecture Throughout
Wrought-Iron Chandelier in the Foyer
Lush Garden Gazebo
Deep in Camarillo, Sterling Hills by Wedgewood Events is beautifully secluded yet easily reachable from Los Angeles, Kern, or Santa Barbara Counties. This unique venue attracts guests from Oxnard, Santa Paula, Moorpark, Port Hueneme, Thousand Oaks, Westlake Village, Fillmore, Simi Valley, Agoura Hills, Malibu, Calabasas Carpentaria, Santa Clarita, Santa Monica, and San Fernando.
Enjoy ValSerVenience from Wedgewood Events. That's Value: An affordable price that includes all your unique details. Service: Our professional team has the experience you need for a great event that's uniquely yours! And Convenience: Peace of mind, all the time. We create your event for you.
EVENT VENUE LOCATION
Camarillo, CA
Venue Type
Grand Architecture, Sweeping Gardens and Charming Character For Every Gathering Type
I'm the PTA President at my children's elementary school. We were looking all over Camarillo for the perfect place for our Silent Auction and Dinner Dance. We were down to the wire with our timing and fortunately reached out to Sterling Hills. We were able to book our event and it was such a wonderful, streamlined experience. The food was wonderful, the view at sunset was breathtaking and all of the event staff were pleasant to work with. I highly recommend them. It was great for our purposes but I don't think you could go wrong with any event from weddings to fundraisers and anything in between.
Jodi C.
Camarillo, California
I can not say enough about how amazing this company is, I found them through Facebook and I was a little skeptical in the beginning, but as soon as I made an appointment and met with them I knew right then and there that this was the place. They are so organized and the packages they offer are affordable and customizable. If you are planning an event soon, please do it at Sterling Hills by Wedgewood Events - You will not regret it
Amber L.
Malibu, California
We could not be happier with our experience at Sterling Hills by Wedgewood Events! What a Fairytale!! The entire staff was so attentive and caring! Every time I emailed, they were so quick to respond!! Impressive! Beautiful venue, gorgeous views. Food was exceptional and staff was extremely attentive! We highly recommend Sterling Hills! Thank you everyone!
Jaime G.
Fillmore, California
CONTACT AN EVENT EXPERT
Get the latest event advice and help choosing a venue to suit your needs.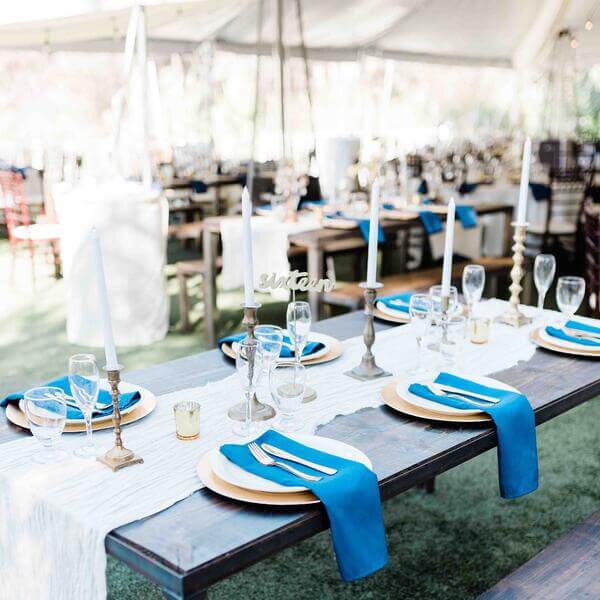 WHY CHOOSE

Wedgewood Events?
Wedgewood Events is a venue specialist with stunning locations from coast to coast. Explore our range of venues to find the best match for your meeting and event needs. From historic to rustic or luxurious and elegant we have the ideal event space for you!
EXPERT EVENT HOSTS FOR
EVERY EVENT TYPE
Our team provides the venue space for your event. We always provide in-house catering and bar services if needed. You are welcome to bring in outside vendors for décor, entertainment, and extra supply rentals.
Casting & Auditions

Formal Corporate Board Meetings

Team Meetings & Training

Conferences, Expos, Conventions Or Forums

Charity Galas & Fundraising
Bar & Batmitzvah, Quinceañera, Sweet16

Celebrations Of Life, Memorials

Department, Group & Teamwork Sessions

Off-Site Development Sessions

Creative / Client Discussions, Sales Training
Motivational Training & Coaching

Neighborhood Socials, Meetings Or Gatherings

Planning Sessions & Collaboration

Wedding Ceremony / Reception & Vow Renewal

Awards Ceremonies Or Launch Events
Filmshoot, Photoshoot, Performances & Recitals

School Proms, Graduations & Reunions

Group Counselling / Therapy Sessions

Holiday, Anniversary, Birthday, Engagement & Retirement Parties & Banquets
We can arrange our event venues for streamlined functions and banquets.
Talk to our team if you want a corporate or formal business event with seminar, horseshoe or classroom training room arrangements. Our team is also expert at creating a fun atmosphere for a family or social party. If you have a reason to celebrate, consider Wedgewood Events to meet your needs. All our venues offer indoor and outside event space for your gathering.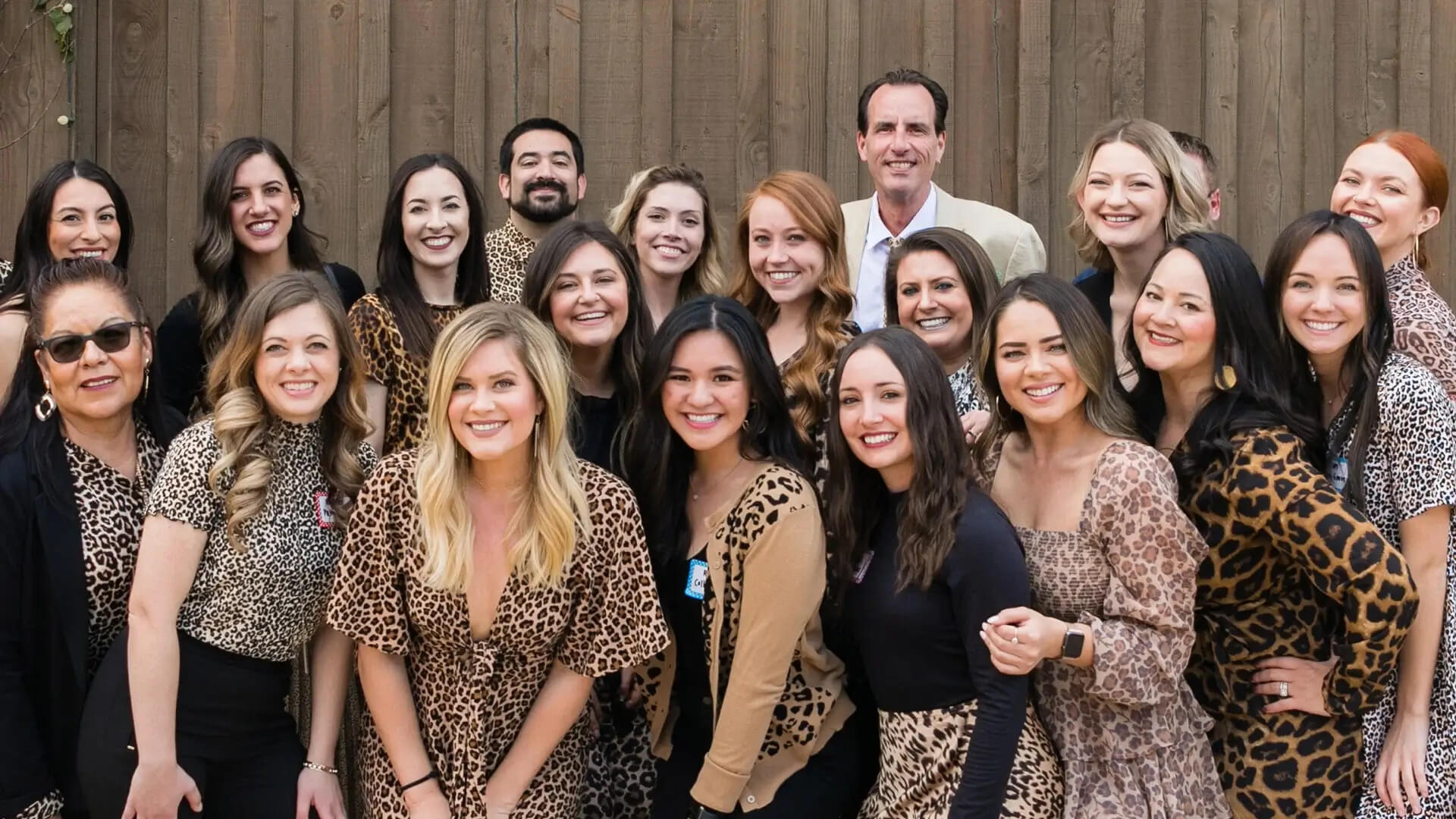 READY TO GET THIS

Party Started?
Learn about our venues, stress-free events planning process
and how we can make your day unforgettable.
CONTACT AN EVENT EXPERT
Get the latest event advice and help choosing a venue to suit your needs.