A rustic-chic ballroom with exquisite modern draping, full-height windows & charming fixtures. This is a versatile meeting space that allows for breakout groups and larger conferences...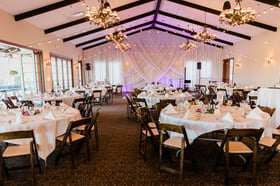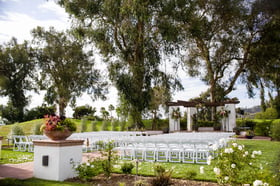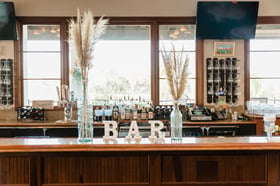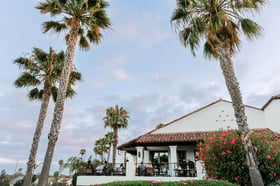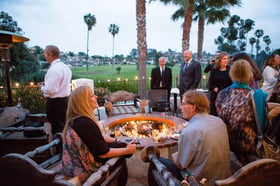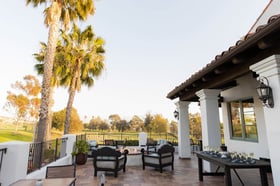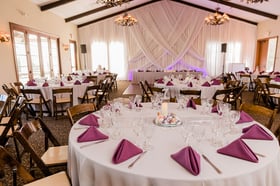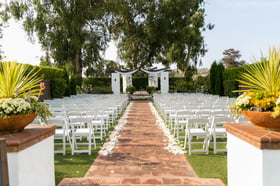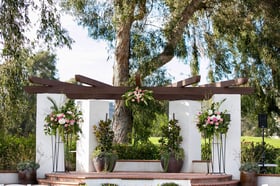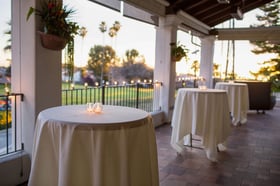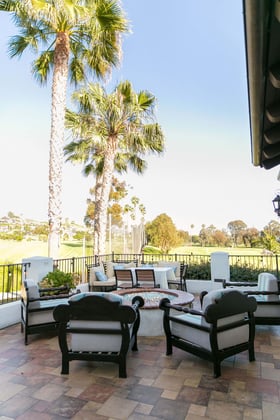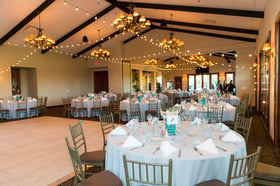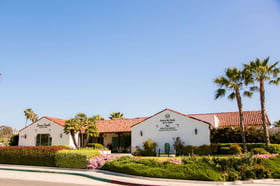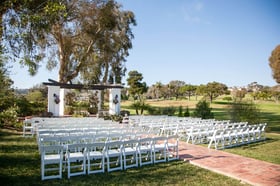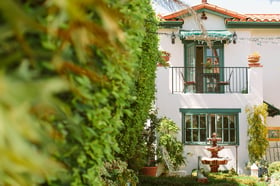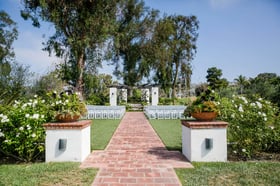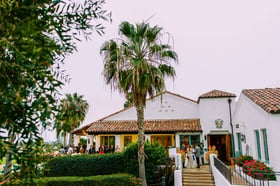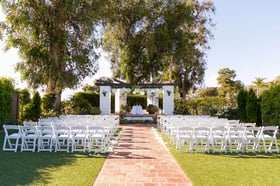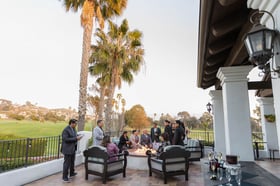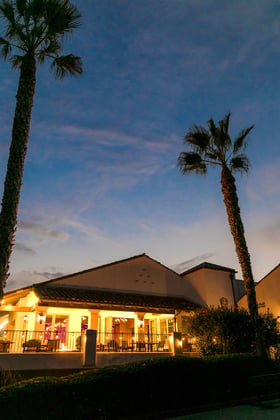 This stunning event venue's prime location makes us neighbors to the ocean, downtown, and your hotel accommodations! Here, you and your guests will enjoy our distinctive and charming Spanish-style reception room and awe-inspiring views. Make the most of Wedgewood Events perks like a hosted bar and stunning floral arrangements, and relish in the flavors of our award-winning food. San Clemente Shore by Wedgewood Events offers a tranquil retreat right in the center of the action.
San Clemente Shore by Wedgewood Events is a delightful haven surrounded by ocean views and serene greens. Nestled in Orange County, this location is ideal as it allows easy access for guests coming from any direction! With the ocean waves crashing in the near distance, the peaceful surroundings create a romantic and relaxing atmosphere. Say your vows under the dramatic Spanish-style pergola with a trickling water feature. Then, host your cocktail hour on the expansive wrap-around balcony complete with market lights and fire pits. Your guests are sure to be amazed!
Fabulous Peek-a-Boo Ocean Views
Versatile Event Spaces For Formal & Informal Gatherings
Spanish Style Architecture
Laid-Back, Relaxed Vibe
Hotel Accommodations Directly Across the Street
Within a Mile of the Beach for Amazing Photo Opportunities
San Clemente Shore by Wedgewood Events is easily reachable from San Diego, Los Angeles, and Riverside Counties. By choosing this picturesque golf course, event organizers can relax with a stress-free planning experience while also hosting a stunning event that leaves their guests amazed! As with all Wedgewood Events venues, our dedicated event planning team makes everything about the event planning experience a breeze. This unique venue attracts event organizers seeking a destination event as well as event organizers from Dana Point, Mission Viejo, Oceanside, Carlsbad, Encinitas, Newport Beach, Huntington Beach, Anaheim, Lake Elsinore, Lake Forest, Santa Ana, and Irvine.
At San Clemente Shore by Wedgewood Events, you can hear the ocean waves as you say I do. Ask for details about our clifftop ceremony option or retreat to our garden hideaway to say your vows. At Wedgewood Events, we want to help make your entire event experience magical. That means we'll help you at every step of your journey, from giving you a choice of exclusive, customizable event packages, to being available to answer your questions at any time of day.
EVENT VENUE LOCATION
San Clemente, CA
Venue Type
SoCal sanctuary lulled by the Pacific Ocean waves. double height ceiling, stunning ballroom and elegant outdoor ceremony area
San Clemente Shore


REVIEWS
I cannot say enough good things about this venue. All of the coordinators we worked with made the whole process so easy for us. They were always available to answer questions and provide helpful suggestions. Everything went flawlessly thanks to them. All of the vendors they recommended were fantastic. We were nervous about our food since we had to select our choices without tasting first since we're out of state, but it was all delicious! I highly recommend this venue.
Jennifer S.
Henderson, Nevada
We had an amazing event coordinator who was quick to respond to our emails and made us feel like everything was taken care of.... We could not believe how efficiently everything went. The event packages include so much and you don't have to juggle all the third party vendors. We had so many of our friends say that the food was fantastic and that they loved the setting. Would highly recommend this venue to anyone and everyone!!!
Ben L.
Glendora, California
The Wedgewood Events team made out-of-state planning for our rehearsal dinner easy! The team was quick to respond, provided delicious food, excellent service and the perfect space for both our rehearsal dinner and cocktail hour/meet and greet. Both the inside space and outside patio with linens on the tables, fire pit, seating with outdoor heaters provided an opportunity for family and friends to spend time together before our wedding. And.... all within our budget!
Kristine G.
Albuquerque, New Mexico
CONTACT AN EVENT EXPERT
Get the latest event advice and help choosing a venue to suit your needs.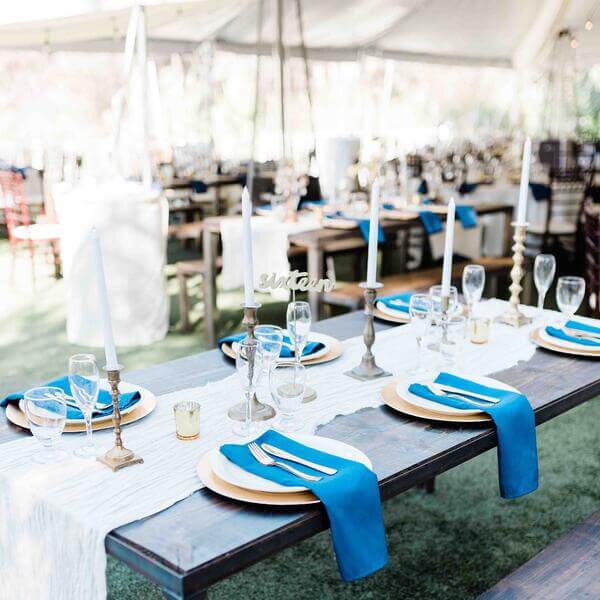 WHY CHOOSE

Wedgewood Events?
Wedgewood Events is a venue specialist with stunning locations from coast to coast. Explore our range of venues to find the best match for your meeting and event needs. From historic to rustic or luxurious and elegant we have the ideal event space for you!
EXPERT EVENT HOSTS FOR
EVERY EVENT TYPE
Our team provides the venue space for your event. We always provide in-house catering and bar services if needed. You are welcome to bring in outside vendors for décor, entertainment, and extra supply rentals.
Casting & Auditions

Formal Corporate Board Meetings

Team Meetings & Training

Conferences, Expos, Conventions Or Forums

Charity Galas & Fundraising
Bar & Batmitzvah, Quinceañera, Sweet16

Celebrations Of Life, Memorials

Department, Group & Teamwork Sessions

Off-Site Development Sessions

Creative / Client Discussions, Sales Training
Motivational Training & Coaching

Neighborhood Socials, Meetings Or Gatherings

Planning Sessions & Collaboration

Wedding Ceremony / Reception & Vow Renewal

Awards Ceremonies Or Launch Events
Filmshoot, Photoshoot, Performances & Recitals

School Proms, Graduations & Reunions

Group Counselling / Therapy Sessions

Holiday, Anniversary, Birthday, Engagement & Retirement Parties & Banquets
We can arrange our event venues for streamlined functions and banquets.
Talk to our team if you want a corporate or formal business event with seminar, horseshoe or classroom training room arrangements. Our team is also expert at creating a fun atmosphere for a family or social party. If you have a reason to celebrate, consider Wedgewood Events to meet your needs. All our venues offer indoor and outside event space for your gathering.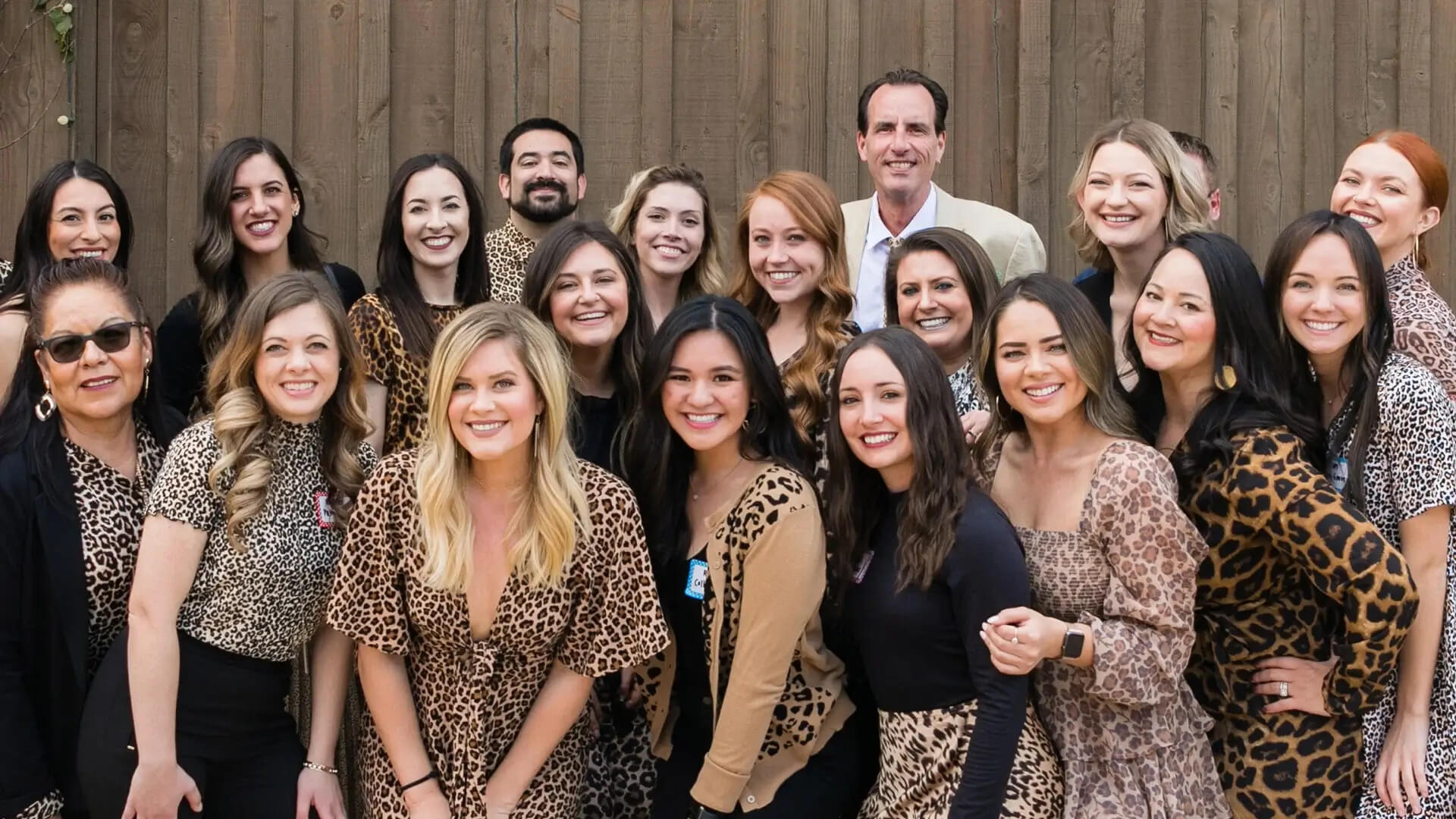 READY TO GET THIS

Party Started?
Learn about our venues, stress-free events planning process
and how we can make your day unforgettable.
CONTACT AN EVENT EXPERT
Get the latest event advice and help choosing a venue to suit your needs.