Spectacular views of the San Gabriel Mountains. With two unique reception rooms, this modern event venue is neutral yet naturally beautiful. Ideal for every type of event from birthdays, to conferences or a once-in-a-lifetime wedding...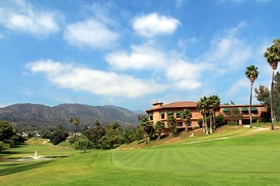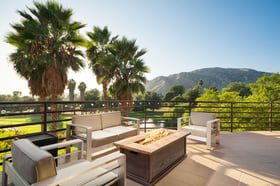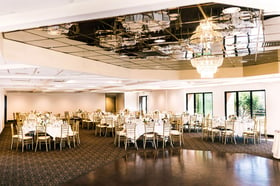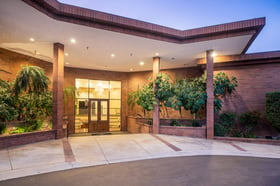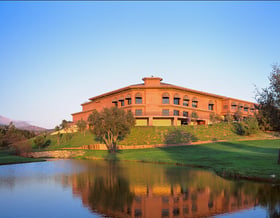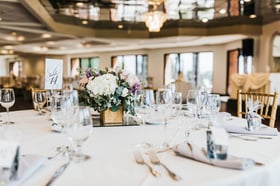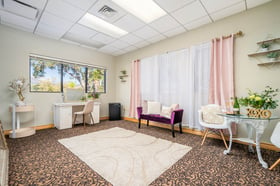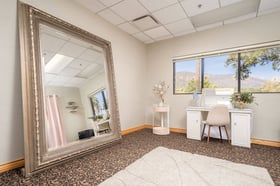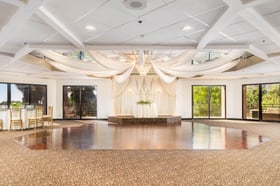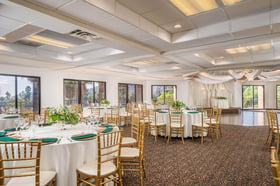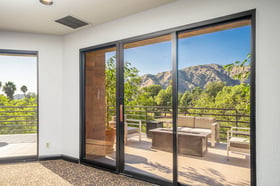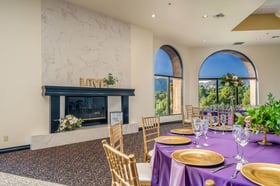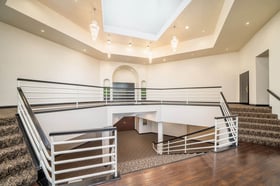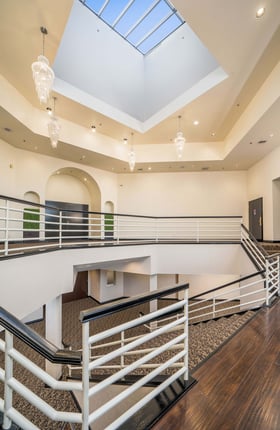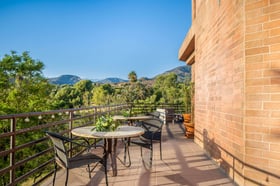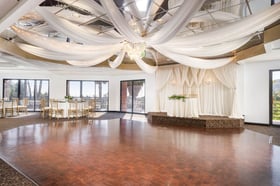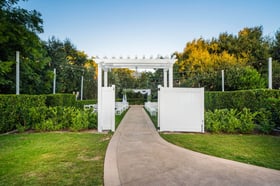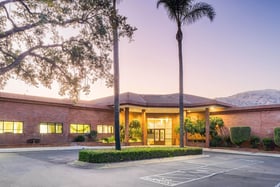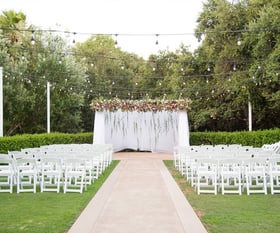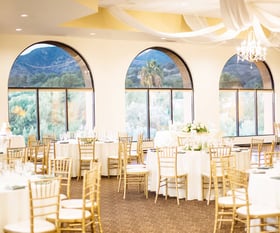 Wherever you are on the lush grounds of this remarkable location, your eye is drawn to the gorgeous grandeur of the San Gabriel Mountain range. With two unique reception rooms, you're sure to find the look and feel you want for your event. Both feature a wall of windows looking across to the scenic foothills and offer all the modern amenities you expect. At Sierra La Verne by Wedgewood Events, you can choose to be rustic or business-like, elegant or fun - just bring your imagination!
Sierra La Verne by Wedgewood Events evokes a cozy city escape nestled at the foot of the San Gabriel Mountains. With vaulted ceilings, a wraparound outdoor terrace, reception fireplace, and striking green views, this location creates a setting so naturally beautiful that every event is stunning!
Choice of Two Reception Rooms
Versatile Event Spaces For Formal & Informal Gatherings
Garden Pergola
Lush Green Foothill Lawns
Easy-to-Access Location Near Major Freeways
Sierra La Verne by Wedgewood Events is beautifully secluded yet easily reachable from Los Angeles, Riverside, Kern, and Ventura Counties.
This unique venue is perfect for guests from Claremont, Glendora, Pomona, Ontario, Upland, Rancho Cucamonga, Chino Hills, West Covina, Pasadena, Fontana, and Diamond Bar.
As with all Wedgewood Events properties, our team of dedicated event professionals at Sierra La Verne is dedicated to providing exceptional services for event organizers searching for the right event venue at the right price. Enjoy stress-free event planning and detail management, highly-experienced support, and access to exclusive to our exclusive vendor network.
EVENT VENUE LOCATION
Claremont Area, CA
Venue Type
Tucked in the foothills of the San Gabriel valley, back-to-nature event venue with choice of opulent ballrooms & cocktail area. Close to San Dimas, Clairmont, Glendora, and Montclair. Close to 10, 57, 71 and 210 freeways so guest travel is extra convenient.
We had our High School Prom at this beautiful venue. The staff worked with us to provide a memorable night for our students. The food was well-prepared, plentiful, and we had a delicious variety of salads. The dance floor was a good size for our group to enjoy a fun night of dancing. The chandelier in the room was a wonderful addition to our dance floor and gave an elegant ambiance to our event. The room itself was lovely and the view outside overlooking the beautiful meadows and trees was pretty. We rate this venue five stars for the beautiful room, excellent service and the reasonable price. We look forward to our next event at Sierra La Verne in the future!
Ani K.
Glendora, California
My wife threw me a big birthday party at this venue. We loved every minute of it. We used the room upstairs and it was beautifully decorated with nice views of the foothills. The space is big enough for 10 round tables and to host 100 people with extra space for Dj and dance floor. The staff was great - everyone from servers to bartenders were super nice and attentive. The venue's event coordinator was outstanding from beginning to the end, managing everything and making sure all of our planned activities (room setup, Dj, slideshow, food, photos, etc.) were going according to the plan and that the rest of the staff were at the top of their game. We'll definitely be recommending Sierra La Verne by Wedgewood Events to our friends for their next big event.
Andre T.
Corona, California
I had a pretty direct idea of what we wanted: minimal, easygoing, and budget-friendly. This venue accommodated all this while mirroring our event theme. Thank you to all the staff for being so awesome! And the venue is a beautiful place. Will recommend this venue to others for sure.
Caroline C.
San Diego, California
CONTACT AN EVENT EXPERT
Get the latest event advice and help choosing a venue to suit your needs.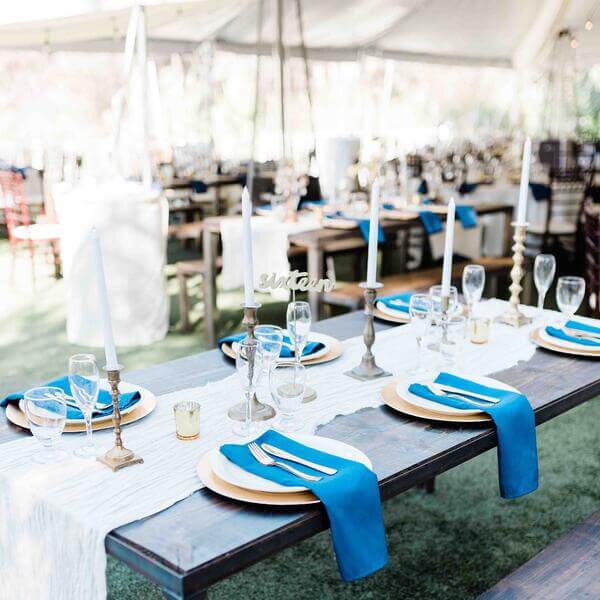 WHY CHOOSE

Wedgewood Events?
Wedgewood Events is a venue specialist with stunning locations from coast to coast. Explore our range of venues to find the best match for your meeting and event needs. From historic to rustic or luxurious and elegant we have the ideal event space for you!
EXPERT EVENT HOSTS FOR
EVERY EVENT TYPE
Our team provides the venue space for your event. We always provide in-house catering and bar services if needed. You are welcome to bring in outside vendors for décor, entertainment, and extra supply rentals.
Casting & Auditions

Formal Corporate Board Meetings

Team Meetings & Training

Conferences, Expos, Conventions Or Forums

Charity Galas & Fundraising
Bar & Batmitzvah, Quinceañera, Sweet16

Celebrations Of Life, Memorials

Department, Group & Teamwork Sessions

Off-Site Development Sessions

Creative / Client Discussions, Sales Training
Motivational Training & Coaching

Neighborhood Socials, Meetings Or Gatherings

Planning Sessions & Collaboration

Wedding Ceremony / Reception & Vow Renewal

Awards Ceremonies Or Launch Events
Filmshoot, Photoshoot, Performances & Recitals

School Proms, Graduations & Reunions

Group Counselling / Therapy Sessions

Holiday, Anniversary, Birthday, Engagement & Retirement Parties & Banquets
We can arrange our event venues for streamlined functions and banquets.
Talk to our team if you want a corporate or formal business event with seminar, horseshoe or classroom training room arrangements. Our team is also expert at creating a fun atmosphere for a family or social party. If you have a reason to celebrate, consider Wedgewood Events to meet your needs. All our venues offer indoor and outside event space for your gathering.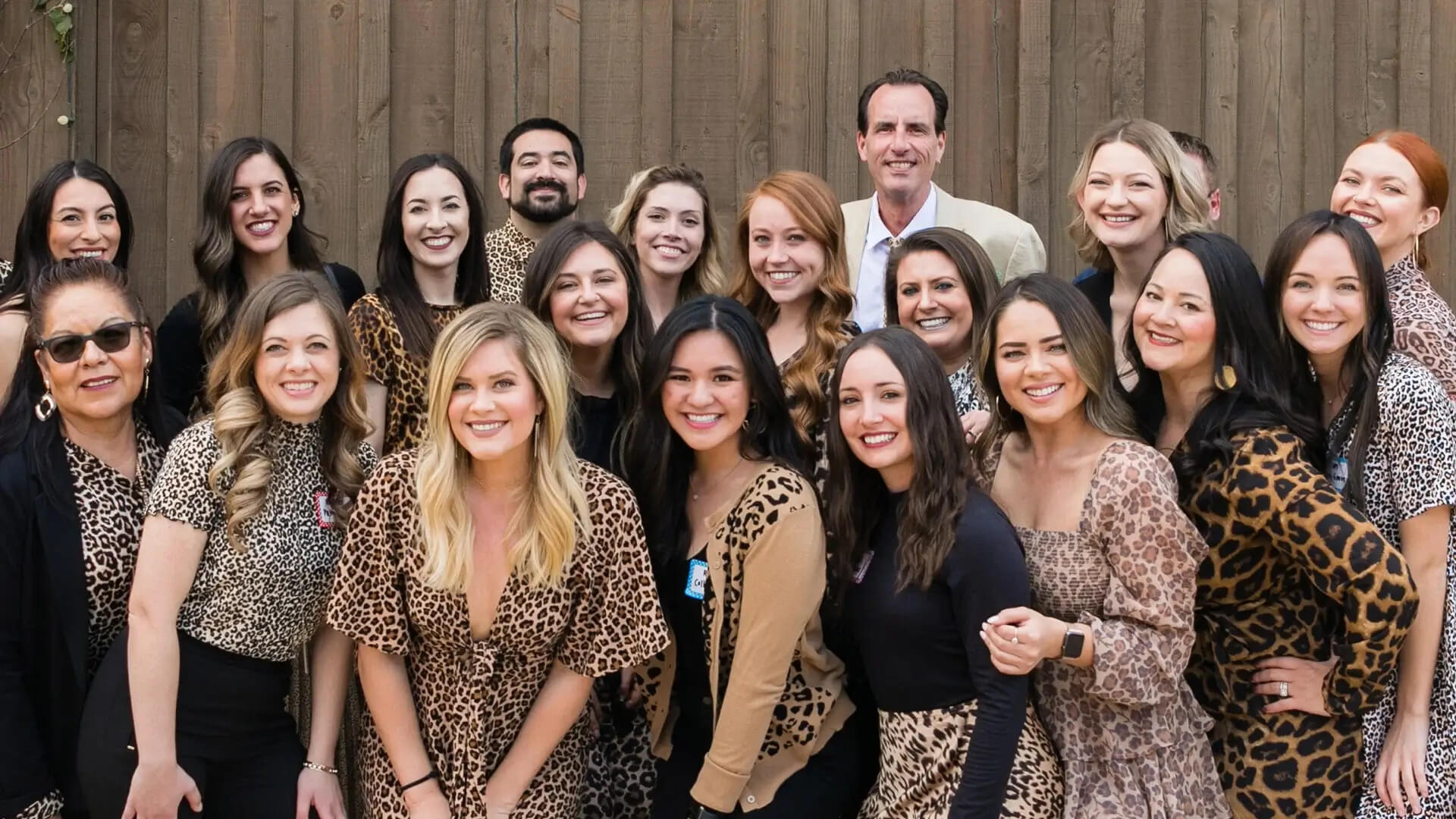 READY TO GET THIS

Party Started?
Learn about our venues, stress-free events planning process
and how we can make your day unforgettable.
CONTACT AN EVENT EXPERT
Get the latest event advice and help choosing a venue to suit your needs.