A contemporary function center with two cascading waterfalls, an idyllic courtyard, & luxe furnishings. Enjoy the dramatic pergola, palatial ballroom which grand windows and double-height ceilings...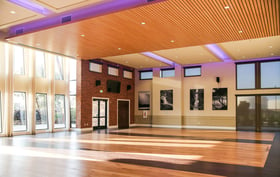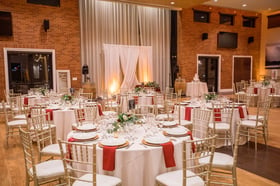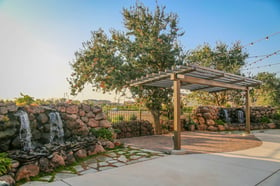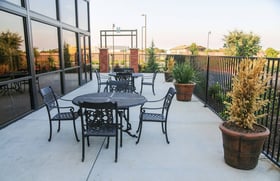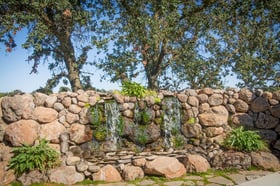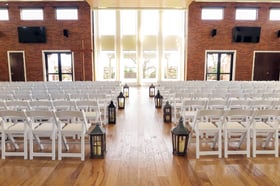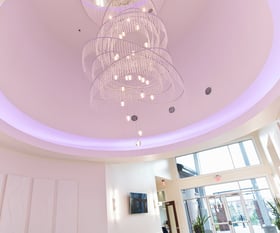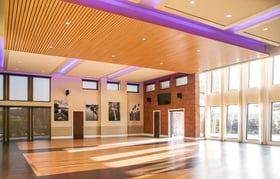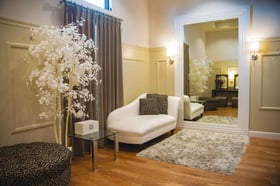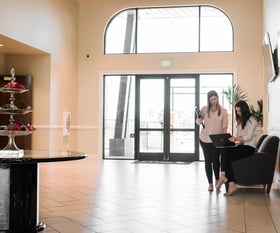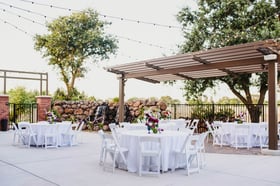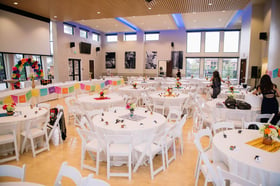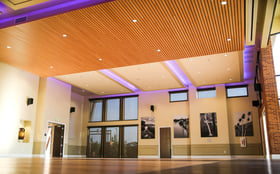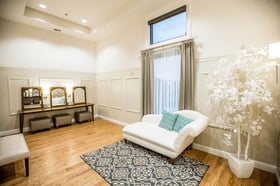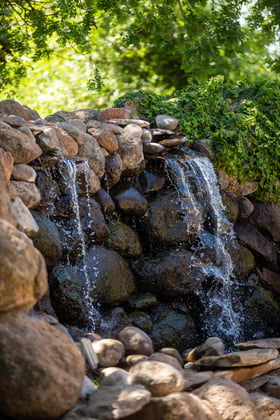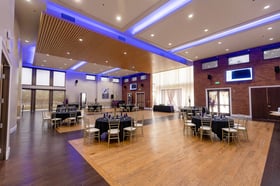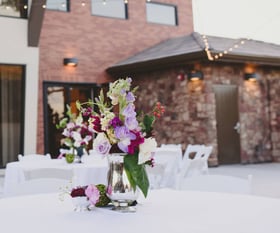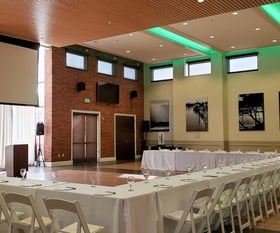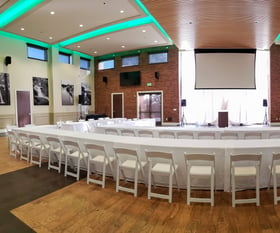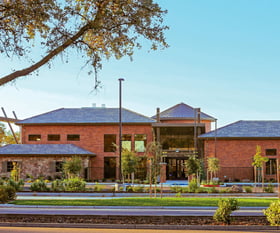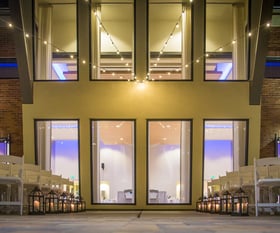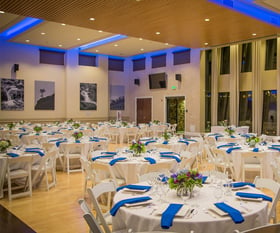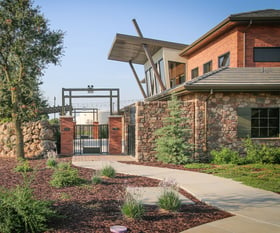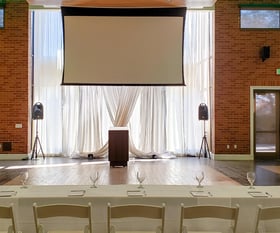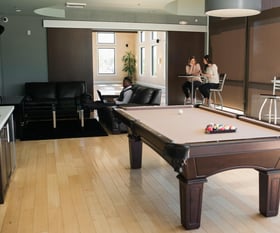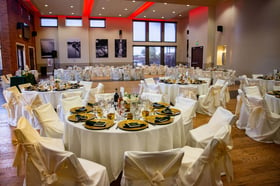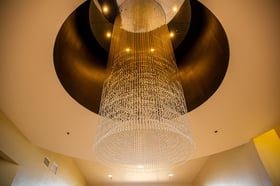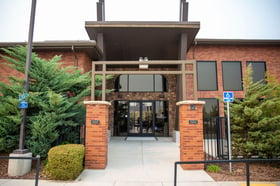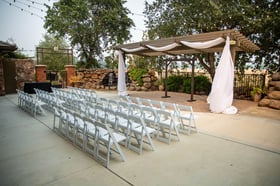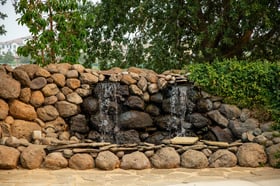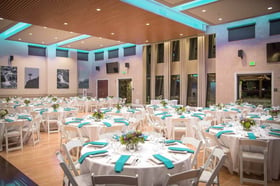 Evergreen Springs is a great setting for your event. The grand architecture, sophisticated yet neutral décor, and the event-specific amenities are designed to create a welcoming environment for all your guests. The grand hall boasts cathedral ceilings, hardwood floors and double height windows while the smaller meeting rooms are ideal for more intimate occasions in either cocktail style or classroom set up. Each room offers high-tech AV screens, surround sound, and full spectrum accent lighting.
Quiet location and serene atmosphere
Choice of indoor spaces for every event size and style
Choice of courtyards for outdoor occasions with stunning waterfall
Onsite catering team and beverage service
Full staff for easy event planning and with dedicated on-the-day coordination
At Wedgewood Events, event organizers have full support from our masterful team of coordinators, and a choice of spectacular venues, plus access to vetted vendors to meet their every need. Every event is fully customizable and can be as unique or traditional as you want to make it. Enjoy one-on-one event planning with our highly experienced event experts who will make every detail of your event their top priority.
To get started, submit an inquiry via our form or text/call 866.453.8341 and our team will organize a venue tour and introduction to the team at Evergreen Springs by Wedgewood Events.
Evergreen Springs by Wedgewood Events is ideal for both local event organizers and hosts or guests from farther afield. Situated just south of California's capital city, this location is quiet and feels secluded while still close to the I-99 and the I-5. This premier event facility delivers a superb experience that charms every guest and creates an unforgettable affair. It attracts event organizers seeking a destination event as well as event organizers from Davis, Rancho Cordova, Lodi, Vacaville, Fairfield, Antioch, Folsom, Stockton, Concord, and Citrus Heights.
EVENT VENUE LOCATION
Elk Grove, CA
Venue Type
Sacramento's Newest Luxury Event Venue: Stunning and Elegant
Evergreen Springs


REVIEWS
We were searching for halls for our daughters sweet 16 party. We went to various places in Elk Grove, then we drove by here and decided to stop in - thank god we did! It is so beautiful and really reasonably priced. We booked the same day! Everything was so easy and there were never any issues with any of our request. They answered all my questions in a timely manner and were so accommodating! As an event planner I work with a lot of venues and let me tell you, this place was amazing it was such a joy to plan her party here. The day of the event they set up the room just as I had asked. Were available to help me with anything I needed. Everything was so perfect! Our daughter had the best night ever and I couldn't be more thankful for the amazing staff here! Plan your wedding or next party here - you won't be disappointed!J
Crystal P.
San Jose, California
We had a very positive experience here. From the minute we visited the venue we felt welcomed, informed, and didn't have to stress about the things they tell you they will take care of. We hired Wedgewood Events to do our birthday party and it was simply beautiful. Thank you to the talented crew! We highly recommend this venue!
Malvina N.

Love this venue. We had our company 1 year celebration here and it was perfect. Great rate and the staff was amazing helpful and accommodating from the beginning of the booking process to the end of our event and even after. Easy access, very nice facility, lots of parking. I really thought this place was beautiful! Decent rates and overall experience was nice! Highly recommended.
Cassi H.

CONTACT AN EVENT EXPERT
Get the latest event advice and help choosing a venue to suit your needs.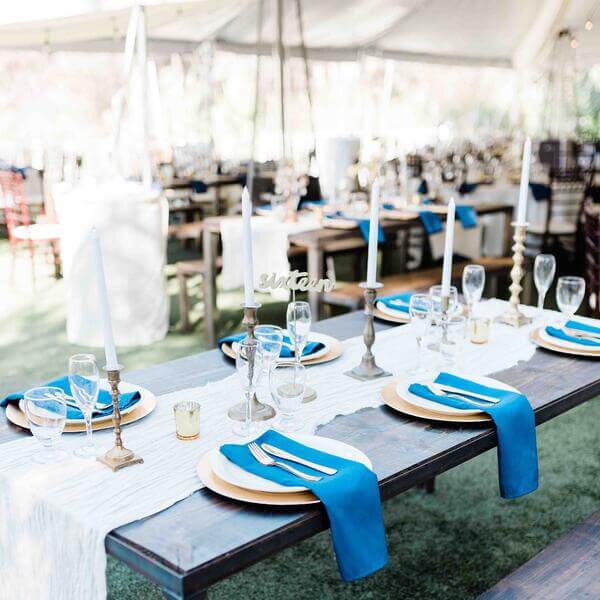 WHY CHOOSE

Wedgewood Events?
Wedgewood Events is a venue specialist with stunning locations from coast to coast. Explore our range of venues to find the best match for your meeting and event needs. From historic to rustic or luxurious and elegant we have the ideal event space for you!
EXPERT EVENT HOSTS FOR
EVERY EVENT TYPE
Our team provides the venue space for your event. We always provide in-house catering and bar services if needed. You are welcome to bring in outside vendors for décor, entertainment, and extra supply rentals.
Casting & Auditions

Formal Corporate Board Meetings

Team Meetings & Training

Conferences, Expos, Conventions Or Forums

Charity Galas & Fundraising
Bar & Batmitzvah, Quinceañera, Sweet16

Celebrations Of Life, Memorials

Department, Group & Teamwork Sessions

Off-Site Development Sessions

Creative / Client Discussions, Sales Training
Motivational Training & Coaching

Neighborhood Socials, Meetings Or Gatherings

Planning Sessions & Collaboration

Wedding Ceremony / Reception & Vow Renewal

Awards Ceremonies Or Launch Events
Filmshoot, Photoshoot, Performances & Recitals

School Proms, Graduations & Reunions

Group Counselling / Therapy Sessions

Holiday, Anniversary, Birthday, Engagement & Retirement Parties & Banquets
We can arrange our event venues for streamlined functions and banquets.
Talk to our team if you want a corporate or formal business event with seminar, horseshoe or classroom training room arrangements. Our team is also expert at creating a fun atmosphere for a family or social party. If you have a reason to celebrate, consider Wedgewood Events to meet your needs. All our venues offer indoor and outside event space for your gathering.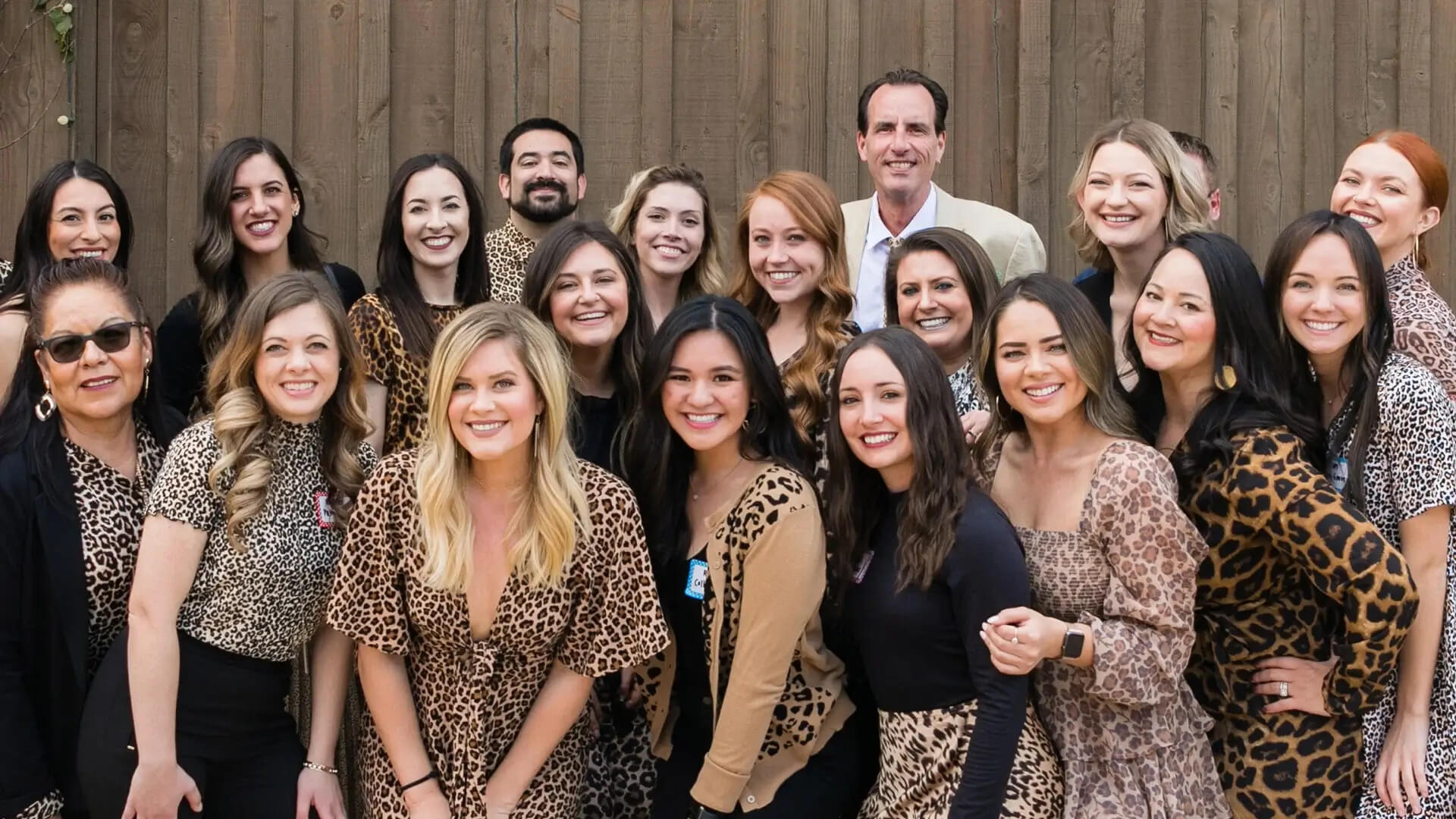 READY TO GET THIS

Party Started?
Learn about our venues, stress-free events planning process
and how we can make your day unforgettable.
CONTACT AN EVENT EXPERT
Get the latest event advice and help choosing a venue to suit your needs.