Renovated in 2019, this venue is a masterpiece. From the stately outdoor gardens to the grand welcome lobby with oversized, working fireplace to the spacious ballroom with a full wall of windows...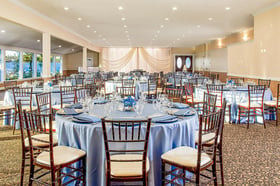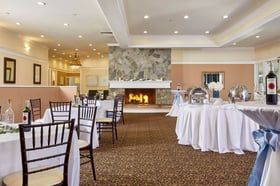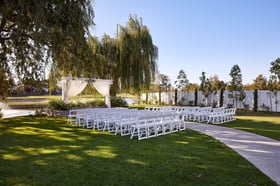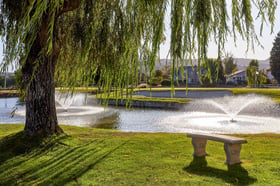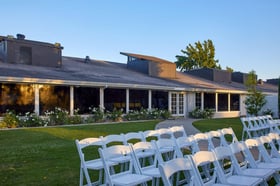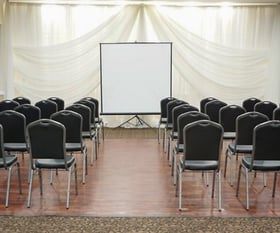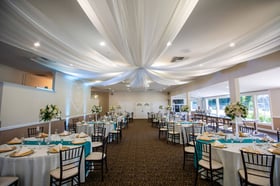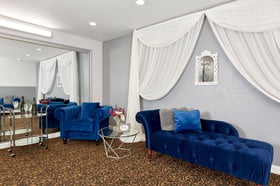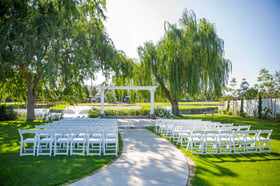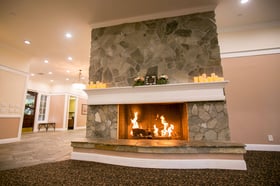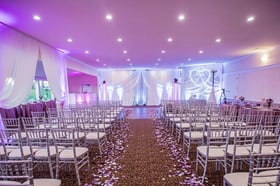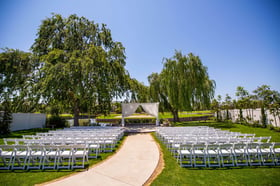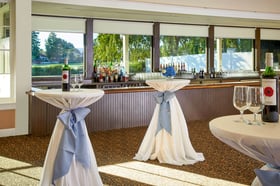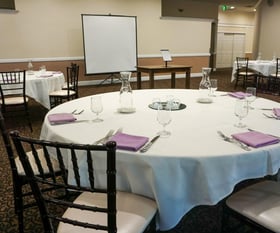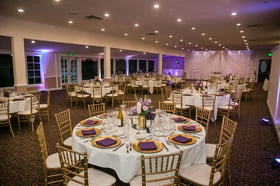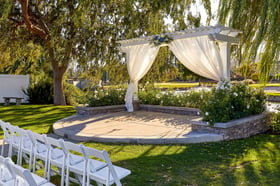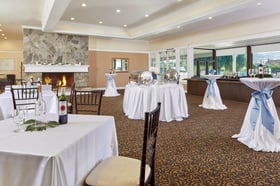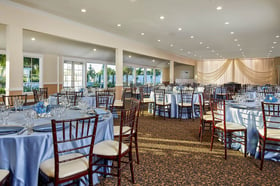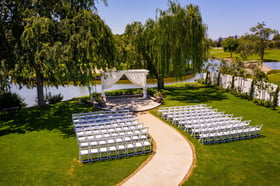 Nestled in a peaceful, waterfront retreat beneath a dramatic willow tree, San Ramon Waters by Wedgewood Events offers an atmosphere so serene, you might wonder how you're still in the city. With newly renovated gardens, this renowned event venue features lush greenery, rustic stone features, and added fencing for event privacy. The indoor-outdoor cocktail spaces, grand lobby, and versatile meeting room create a venue that's perfect for every type of event.
San Ramon Waters by Wedgewood Events offers a laid-back yet elegant atmosphere that's sure to help you and your guests relax. This beautiful setting does all the work for you in impressing your guests! Inside, there's much to admire, like a built-in bar, a cozy fireplace, and a full wall of windows overlooking the gorgeous garden scenery.
Close Proximity to the Bustling Cities of San Francisco and Oakland
Versatile Event Spaces For Formal & Informal Gatherings
Fireplace and Sunken Built-In Bar
Grand, Picturesque Willow Trees
Stunning Reception Room with a Full Wall of Windows Overlooking the Ceremony Site
San Ramon Waters by Wedgewood Events is a delightful Bay Area escape that feels remote, yet is easily reachable from Santa Clara, Alameda, and San Joaquin Counties. This picturesque event facility perfectly blends your desire for a stunning locale with a stress-free planning experience. It attracts event organizers seeking a destination event as well as event organizers from Fairfield, Vallejo, Concord, Walnut Creek, Pleasanton, Fremont, San Jose, Palo Alto, San Mateo, San Francisco, Richmond, Berkeley, Oakland, Alameda, Antioch, Livermore, Tracy, and San Rafael.
At Wedgewood Events, we make a promise to you; if you choose San Ramon Waters by Wedgewood Events, you'll receive easy planning with experts who always have your back & affordable pricing that includes all the 'Essentials.' Enjoy easy-to-understand event packages, an expert team dedicated to making your event a success, and a delightful venue that's maintained to the highest standard.
EVENT VENUE LOCATION
San Ramon, CA
Venue Type
Gorgeous Ballroom Views Across to Newly Refurbished Garden Area. Indoor Outdoor Vibe
I would give this place 10 stars if I could! They took all the stress out of event planning. Really is a one stop shop. Pick your package, pick your details and they do all the rest. This made it incredibly easy! We upgraded a few items adding to the price, but overall it was very reasonable for everything we got. The team brought our vision to life and kept everything running smoothly. The venue itself is beautiful and easy access for anyone in the Bay Area. If you're planning an event, do yourself a favor and book here!
Patience T.
Tracy, California
If I could describe San Ramon Water by Wedgewood Events in one word - Spectacular! Their customer service, value, and quality is by far the best; at least in comparison to the previous venues I looked at. The great thing about Wedgewood Events is that you can tailor any package to your liking and to your budget. The San Ramon location specifically is absolutely gorgeous. My personal experience with the staff was nothing short of amazing! Their planning and coordinating was on point from start to finish!
Tamara N.
Berkeley, California
We have a regular monthly dinner meeting for our Golf Club at San Ramon Waters by Wedgewood Events. I want to give a special thank you to the team who do a great job helping to organize the events including all the food and beverages for our guests. The dinner setting by the lake and the golf course is truly special. We had a Prime Rib carving station with mashed potatoes last month that was excellent. We want our members to feel warm and welcome and I give 5 stars for food, venue, and especially hospitality.
Craig S.
San Ramon, California
CONTACT AN EVENT EXPERT
Get the latest event advice and help choosing a venue to suit your needs.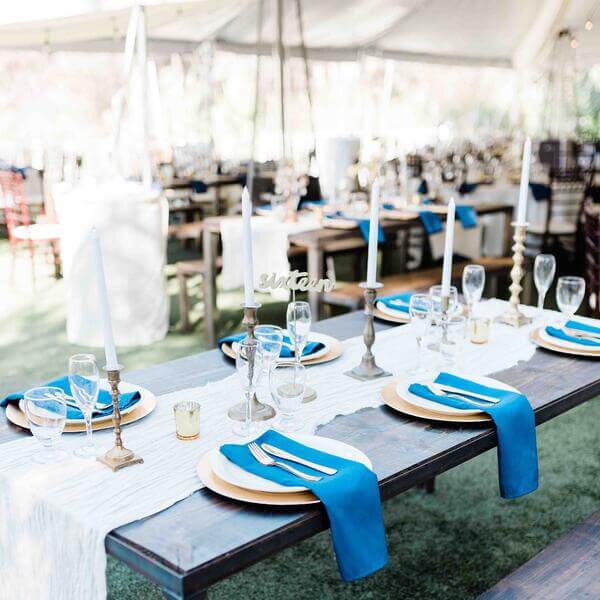 WHY CHOOSE

Wedgewood Events?
Wedgewood Events is a venue specialist with stunning locations from coast to coast. Explore our range of venues to find the best match for your meeting and event needs. From historic to rustic or luxurious and elegant we have the ideal event space for you!
EXPERT EVENT HOSTS FOR
EVERY EVENT TYPE
Our team provides the venue space for your event. We always provide in-house catering and bar services if needed. You are welcome to bring in outside vendors for décor, entertainment, and extra supply rentals.
Casting & Auditions

Formal Corporate Board Meetings

Team Meetings & Training

Conferences, Expos, Conventions Or Forums

Charity Galas & Fundraising
Bar & Batmitzvah, Quinceañera, Sweet16

Celebrations Of Life, Memorials

Department, Group & Teamwork Sessions

Off-Site Development Sessions

Creative / Client Discussions, Sales Training
Motivational Training & Coaching

Neighborhood Socials, Meetings Or Gatherings

Planning Sessions & Collaboration

Wedding Ceremony / Reception & Vow Renewal

Awards Ceremonies Or Launch Events
Filmshoot, Photoshoot, Performances & Recitals

School Proms, Graduations & Reunions

Group Counselling / Therapy Sessions

Holiday, Anniversary, Birthday, Engagement & Retirement Parties & Banquets
We can arrange our event venues for streamlined functions and banquets.
Talk to our team if you want a corporate or formal business event with seminar, horseshoe or classroom training room arrangements. Our team is also expert at creating a fun atmosphere for a family or social party. If you have a reason to celebrate, consider Wedgewood Events to meet your needs. All our venues offer indoor and outside event space for your gathering.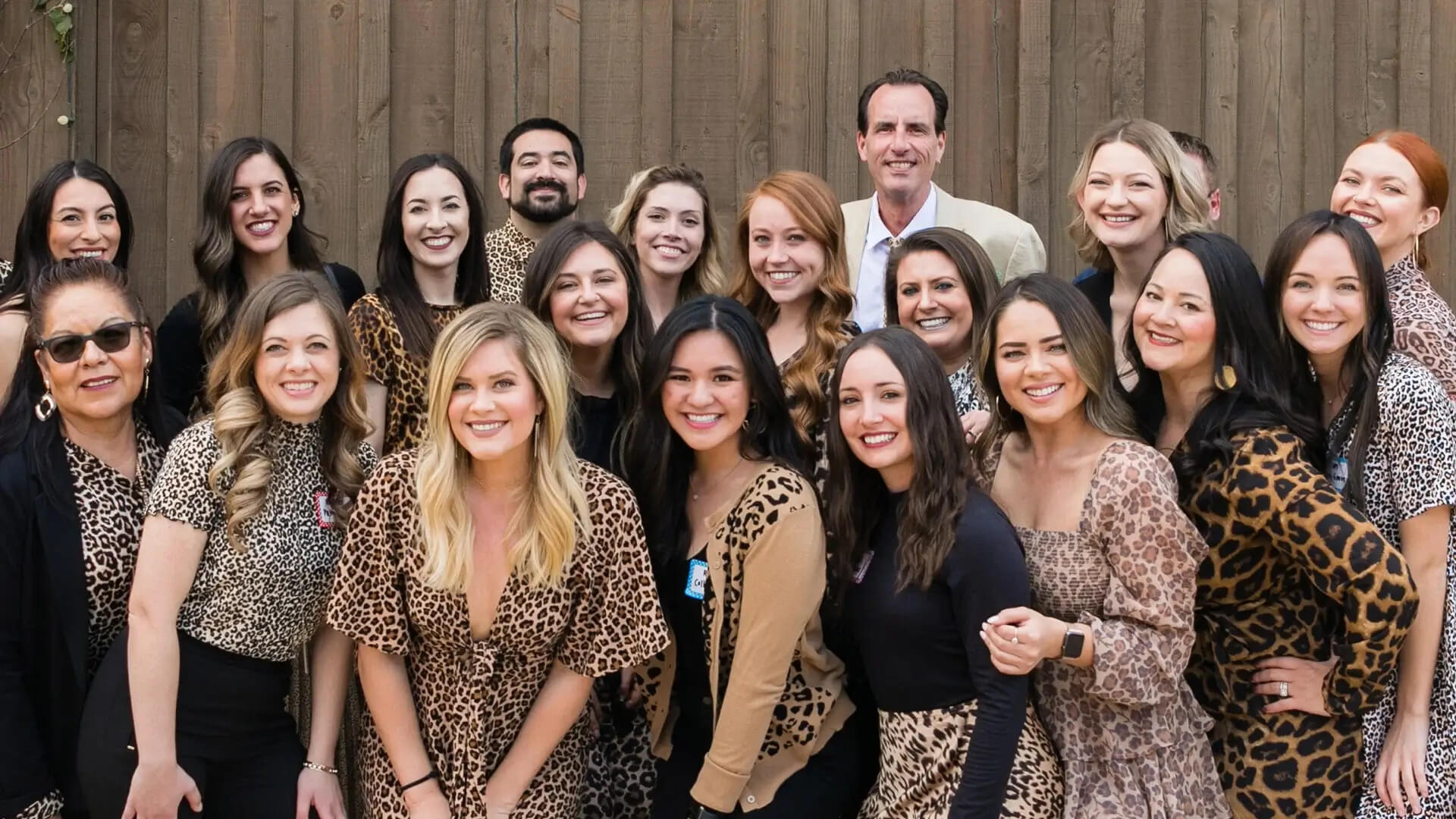 READY TO GET THIS

Party Started?
Learn about our venues, stress-free events planning process
and how we can make your day unforgettable.
CONTACT AN EVENT EXPERT
Get the latest event advice and help choosing a venue to suit your needs.